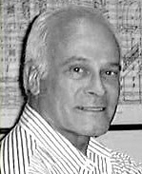 Alumni Spotlight: Burton Karson
Alumnus Dr. Burton Karson has created a distinguished life in music while maintaining a USC tradition of support. As an undergraduate, Karson studied history and literature with Pauline Alderman, Baroque music and harpsichord with Alice Ehlers, choral conducting with Charles Hirt, and instrumental conducting and history with Ingolf Dahl. In addition to his studies, Karson was the School of Music's student body President and was inducted into the Phi Mu Alpha music fraternity.
During his time at USC, Karson also created the School of Music Awards Convocation with Dean Raymond Kendall and produced "Noon Pops" for two years in Town and Gown–a show that featured various performance groups and soloists. "This was a delightful little series, free of charge, enhanced by gracious attendees who brought food and beverage."
As a graduate student, Karson had the opportunity to conduct the University Chamber Singers and, due to the medical leave of Dr. Hirt, organize their first foreign tour, which included Palacio de Bellas Artes concerts in Mexico City. Karson then went on the become Director of Chapel Music and University Chapel Organist at USC. "When I passed my written and oral doctoral prelims at the school, I was told that I was the youngest to have accomplished that at age 24."
As an alumnus, Karson served on the Board of Governors of the General Alumni Association and as President of the School of Music Alumni Association. He served on the board and later, as President of Friends of Music, a program that created scholarships and honored distinguished alumni. In addition, he edited Festival Essays for Pauline Alderman, a Festschrift in honor of Professor Alderman (USC's first music PhD, who chaired Music History & Literature).
Dr. Karson taught music history and literature, piano, organ and harpsichord at Glendale College and, for 37 years, at California State University, Fullerton where he is Professor of Music, Emeritus. Karson has also been an organist and choral conductor in several Southern California churches and currently serves as Organist-Choirmaster Emeritus at St. Michael and All Angels Episcopal Church in Corona del Mar.
Today, Karson is on the Board of Directors of Founders Plus and the Philharmonic Society of Orange County. Additionally, he is an original founder of the Orange County Performing Arts Center and the Baroque Music Festival, where he currently serves as Artistic Director and Conductor.
Dr. Karson also continues to conduct pre-concert lectures in the Renée and Henry Segerstrom Concert Hall. For decades prior, he has done such lectures which included world-famous orchestras such as: Los Angeles Philharmonic, Carmel Bach Festival, San Diego Symphony, San Diego Opera, Orange County Master Chorale, Opera Pacific, and Long Beach Symphony. He also continues to publicly perform as a pianist, particularly focusing on Romantic Lieder with vocal artists.
Never miss a story
Subscribe to USC Thornton's e-newsletter
Subscribe