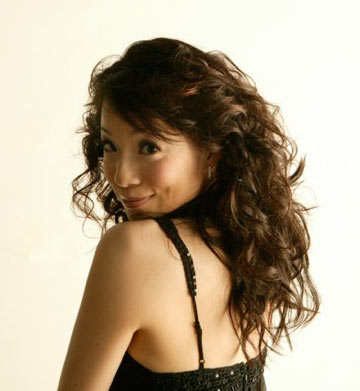 Alumni Spotlight: Grace Fong
Pianist Grace Fong has gained critical acclaim in the United States, Canada, Europe, and Asia, making appearances at major venues around the world, including Weill Hall at Carnegie Hall, Lincoln Center, the Kennedy Center, Hollywood Bowl, Great Hall in Leeds, UK, and the Liszt Academy in Budapest, among others.
She enjoys a career as an international concerto soloist, recitalist, chamber musician and teacher. Fong says that her piano lessons with John Perry are among her fondest USC memories. She describes them as a phenomenon each week that left her refreshed, transported, and exalted. These years of study at Thornton are what inspired her to pursue a career in music.
Her connection to piano began with her mother, who also attended USC and earned a master of music degree.
"My mother had completed her master's degree in piano performance at USC while pregnant with me," says Fong. "In fact, she performed her graduate recital a few weeks before I was born – in the same hall where I eventually performed my graduate recital!"
Since graduating, Fong's career has established her as a prominent pianist.
She received the 2009 Christel DeHaan Classical Fellowship Award from the American Pianists Association. The first female winner in twelve years, as the DeHaan Classical Fellow, Grace Fong received three years of concerts and recitals through the APA's PianoFest program, promotional materials, and a debut CD release. She is also participating in education and community outreach programs called Concerto Curriculum.
Additionally, Fong received the Grand Prize in piano from the National Foundation for the Advancement of the Arts and was thereafter named a "Presidential Scholar in the Arts." She was presented a medallion by former President Clinton at the White House.
Fong says that she is feels fortunate for these and the many other special moments in her career. She recognizes the USC alumni network and the success of fellow alumni in music.
"I meet fellow Trojans everywhere in the nation—presenters, performers, and educators," says Fong. "We are always confident to exchange information and invite each other to do master classes, collaborations, performances, or residencies at each others' institutions, performance series, and music festivals."
In addition to her performance career, Fong is currently the director of keyboard studies at Chapman University Conservatory of Music, where she is following in the footsteps of her teacher, John Perry, by sharing knowledge with talented students while she continues to perform.
"As for teaching, music is an art form that is constantly changing over time and with every performance, and I find it exciting to work with a genre that has few absolutes," says Fong. "With each new day comes new challenges, new techniques, and new lessons for the student and for me."
These lessons are no doubt enhancing an already impressive career. And, she says, that her performances are changing too. Though she was trained classically, Fong has been able to adapt to a changing musical world – moving beyond traditional performance practice and exploring contemporary influences, jazz, and pop.
"In the last few years, I have worked with filmmakers, dancers, designers, and have learned so much from these experiences," says Fong. "I have learned a 180-degree shift from classical performance – understanding the meaning of flexibility, ad hoc performing, on-the-spot improvising, maintaining a compulsory-casual yet alert mindset on stage, and appealing to a completely different audience type."
As she continues to grow as a performer and teacher, she will undoubtedly continue to inspire others with her style and ability. Alumni wishing to keep up with her can visit here.
Never miss a story
Subscribe to USC Thornton's e-newsletter
Subscribe