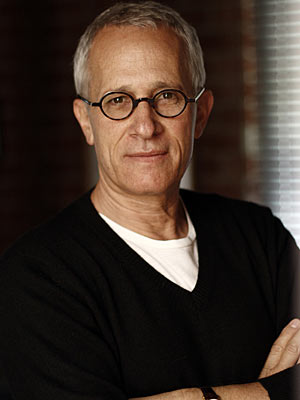 Alumni Spotlight: James Newton Howard
With more than 90 films to his credit, James Newton Howard is one of Hollywood's most versatile and prolific composers. He has received seven Academy Award nominations, three Golden Globe nominations and one Grammy nomination. In addition, he has won 21 ASCAP Awards for film and television shows scored from 1994 to 2002. His credits include films as diverse as Sixth Sense, Signs, The Fugitive, Pretty Woman, Prince of Tides, Grand Canyon, Dave, Primal Fear, Glengarry Glen Ross, Devil's Advocate, Collateral and The Village, for which he received an Academy nomination for "Best Score" in 2005.
Mr. Howard attended the Music Academy of the West in Santa Barbara and the USC School of Music and completed his formal education with orchestration study under legendary arranger Marty Paich. Though his training was classical, he nurtured an interest in rock and pop. It was in his early work in the pop arena that he really honed his talents as songwriter, musician, arranger, producer and composer.
He spent two years doing session work for performers like Carly Simon, Diana Ross, Ringo Starr, Leo Sayer, Harry Nilsson and Melissa Manchester and also recorded two solo albums. In 1975, he joined pop superstar Elton John's band on the road and in the studio doing orchestrations and string arrangements. While working with the London Symphony as part of his arrangements for Elton John's Blue Moves album, Mr. Howard was first introduced to a big orchestra and rhythm section, a combination he has continued to explore in many of his film scores.
Having become one of the most sought-after musicians in the industry as a songwriter, record producer, conductor, keyboardist and film composer, Mr. Howard racked up a string of collaborations in the studio with some of pop's biggest names, including: producing tracks for Randy Newman, Rickie Lee Jones, Chakha Khan and Glen Frey; arranging for Barbra Streisand; orchestrating for Toto and Olivia Newton-John as well as co-producing (with Elton John) one of her songs; co-writing with Earth Wind and Fire and session work with Bob Seger and Rod Stewart among others.
Mr. Howard's most recent projects include Peter Jackson's King Kong, for which he received a Golden Globe nomination, Edward Zwick'sBlood Diamond, for which he received an Academy Award nomination, and Batman: The Dark Knight.
Never miss a story
Subscribe to USC Thornton's e-newsletter
Subscribe