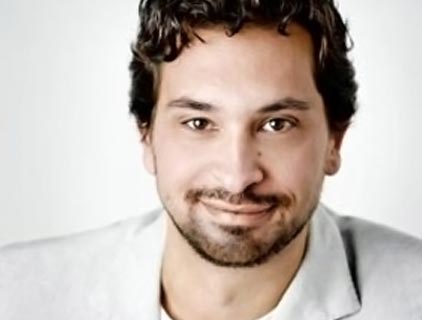 Alumni Spotlight: Jim Dooley
Jim Dooley '99 is an Emmy-winning composer/songwriter who is well known in film, television and video game circles. Dooley recently completed Disney's highly-anticipated video game "Epic Mickey 2: The Power of Two," which will be available November 18, 2012.
Dooley came to USC after completing an undergraduate degree at NYU in composition. He says the faculty and staff at USC were unparalleled, and the connections he made have had a tremendous impact on his career.
He recalls that as a student he scored numerous student short films and developed a network with film students and music students, including Steve Kaplan whom Dooley frequently worked with as an engineer.
"Steve would engineer and try to get musicians do record live demos outside of class," recalls Dooley. "He helped me make my scores sound as great as possible."
After graduation, Dooley's first job was working for a composer, but was tasked with doing odd-jobs and home repairs – not the kind of rewarding work he hoped for. Dooley recalls a serendipitous moment when he spotted Steve Kaplan walking down the street, and stopped to chat with him. They reconnected and when Kaplan was contacted to identify prospects for a position with Hans Zimmer, he referred Dooley.
"I've been working with Hans Zimmer for thirteen years," says Dooley. "And I got that job directly because of the relationships that could be formed only at USC. Networking got me the interview and the position there."
In addition to the personal connections, Dooley says the training and experiences offered by the scoring for motion pictures and television program at USC prepared him for his career.
The faculty at the time – Elmer Bernstein, Joe Harnell, David Raksin, Chris Young, and Buddy Baker, who was the head of the program – offered insights into the real world of film scoring, recalls Dooley.
"In the music profession, it can be competitive," says Dooley, "but with the students and faculty at USC it was really just about support. We became a tight family so fast because the program put us in professional conditions where we had to score, orchestrate, and conduct. We had to do everything as students that you would really do in the field."
Dooley's career has offered many opportunities for him to put these skills to work, and his talents and efforts have been recognized by many. In 2008 Dooley earned an Emmy for Best Original Music Composition for the ABC television series "Pushing Daisies." He recently reunited with this team for the Munsters reboot "Mockingbird Lane," which premiered last month on NBC. Dooley also wrote original music for FX's series "Wilfred," NBC's "Best Friends Forever," and TBS' animated series, "Neighbors from Hell."
The "Epic Mickey 2" video game is the first video game musical, says Dooley. He notes that in this game, the songs actually drive the plot forward, which is a unique feature in video gaming. Dooley has also written complex, interactive scores for best-selling videogame titles such as "Epic Mickey," "Infamous" and "Infamous 2," "NERF: N-Strike", "Jak and Daxter: The Lost Frontier," "SOCOM 3: U.S. Navy Seals," and "U.S. Navy Seals: Combined Assault."
Aside from music, Dooley also has an interest in cooking. He waited tables at the Gramercy Tavern restaurant in New York while he was an undergraduate student, and began to pick up the nuances of food and wine pairings and other cooking tidbits. Dooley says he's still really interested in cooking and loves experimenting with food in different ways.
He likens it to experimenting with music, "Music and food are both about putting ingredients together in the right way to make somebody happy, including yourself."
Alumni wishing to keep up with Jim Dooley can visit his website.
Never miss a story
Subscribe to USC Thornton's e-newsletter
Subscribe