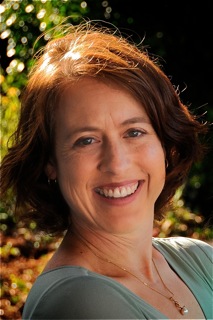 Alumni Spotlight: Maria Grenfell
Composer Maria Grenfell is pursuing an exciting career in Australia as both a working composer and educator. After graduating in 1998 with her DMA in composition, Grenfell got a job in Hobart, Tasmania, Australia, and a year later was offered a commission from the West Australian Symphony Orchestra – starting her composition career in Australia.
As a high school student in Christchurch, New Zealand, Grenfell began to develop an interest in composition after her music teacher encouraged her to write short pieces for the school musical. Though she was more interested in playing violin and piano, she gradually caught the composition bug.
"It took a while for me to get used to the idea of being a composer," says Grenfell. "But, I'd had a good musical background that included extensive performing in orchestras which helped put it all together."
Grenfell believes that USC is one of the most prestigious music schools in the world, and feels fortunate to be an alumna. She credits her education at USC as the foundation for her career as a composer and educator.
She also remembers fondly the wonderful people she met while at USC – including many fellow students and faculty with whom she is still in touch.
"I soaked up a lot of concerts at USC and around Los Angeles, and it was so stimulating and eye-opening to hear amazing performances from all different genres and ensembles," says Grenfell. "Being from New Zealand, it was a wonderful experience living in Los Angeles, and I tried to get out and about as much as my studies would allow."
Grenfell has had many thrilling moments in her music education and career – one of which was playing in the USC Symphony as a student.
She has also been commissioned or performed by almost every professional orchestra in Australia and New Zealand, and has had a number of chamber and orchestral pieces recorded on commercial CDs. Grenfell recalls one special moment sitting in the empty auditorium of the Sydney Opera House while the Sydney Symphony recorded one of her education pieces.
Additionally, Grenfell has had USC's Contemporary Music Ensemble perform her piece Ceol na Fidhle at Disney Concert Hall in Los Angeles.
In 2006, Grenfell was asked to establish and co-ordinate a new composers' school that selects emerging Australian composers to have an orchestral piece rehearsed and performed by the Tasmanian Symphony Orchestra in Hobart, Australia. This very competitive program is now one of the leading composer opportunities in Australia. Grenfell was involved in the initial years in many aspects of the Composer's School, and now continues to work with the orchestra and serves on the board of directors.
Grenfell is also a senior lecturer at the Conservatorium of Music in Hobart, and as coordinator of composition and theory she is continually developing the composition program. "I am zealous in my mission to equip all our undergraduates with good foundational theory and aural skills." says Grenfell.
Though she is passionate about her work, Grenfell is also passionate about her two young children, and spends as much time as she can with them.
In 2010, she was selected as a participant composer at Music X in Blonay, Switzerland in 2010, where Stephen Hartke – a professor of composition at USC – was one of the tutors, which provided an opportunity for her to reunite with a mentor.
Though Grenfell resides in Australia, she fondly remembers and appreciates her time at USC – both the education she received and the friends she made.
"I was very disciplined when I was doing my DMA, but occasionally I would go off exploring different parts of the city, and I will always appreciate the great friends who took me places and showed me around," says Grenfell.
Never miss a story
Subscribe to USC Thornton's e-newsletter
Subscribe