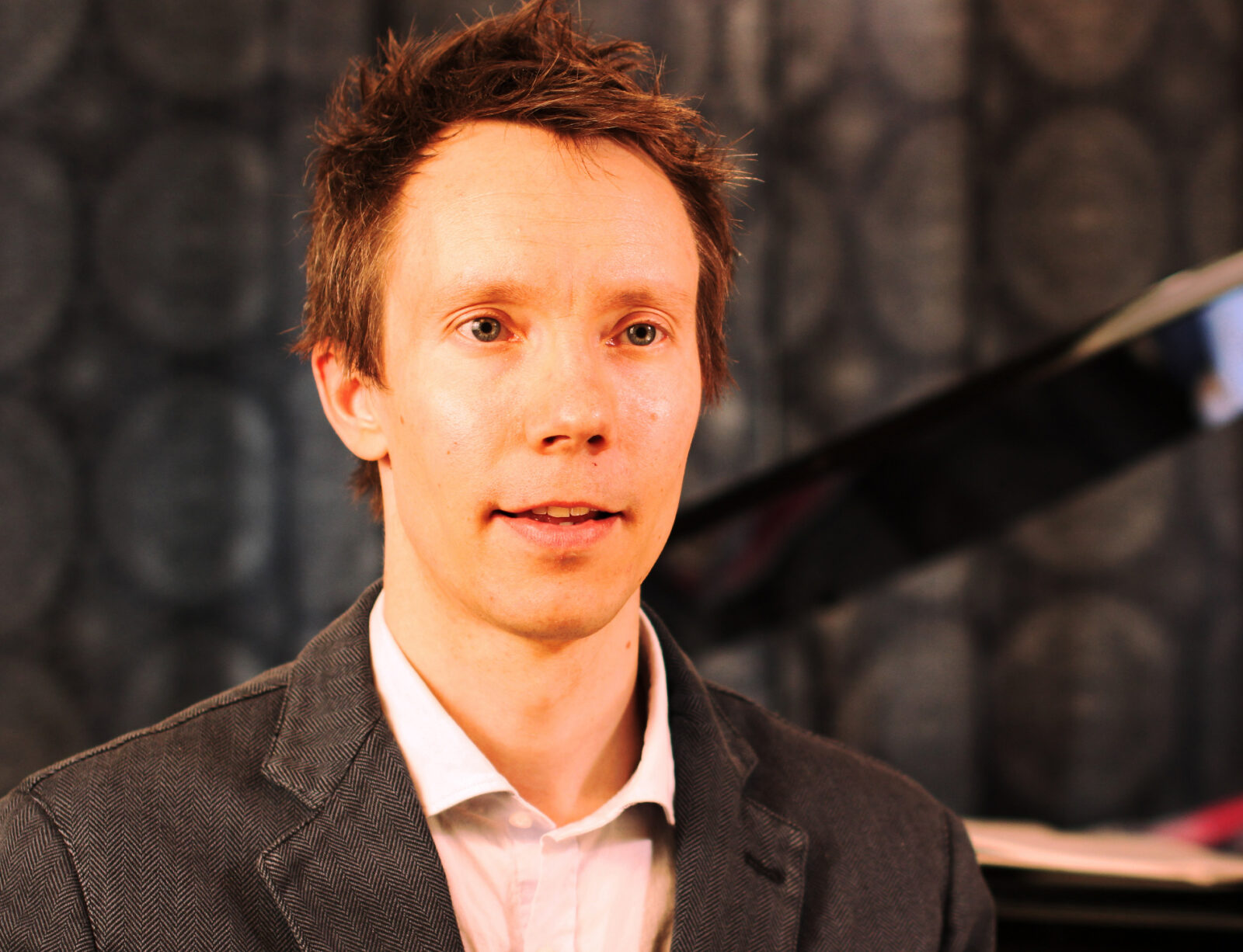 Alumni Spotlight: Mathias Aspelin
Mathias Aspelin earned his master of music degree in jazz studies, and has gone on to impact the global music community. As the founder of Global Village Cambodia – a music education program at a school in an impoverished area of Cambodia, he is bringing the music and art to children who can benefit from this addition to their education.
Aspelin grew up in the countryside of western Finland, where he had the opportunity to take piano lessons through his school at young age. Though he started in the tradition of the Russian piano school, Aspelin eventually began to listen to jazz artists such as Bill Evans, and began to improvise his own music.
Attending USC as a jazz studies student, Aspelin recalls that studying with the faculty in the program was incredibly inspiring.
"Alan Pasqua's playing was what attracted me to USC in the first place, so getting to study with him was a joy and a privilege," says Aspelin. He also studied with Vince Mendoza, though this was sometimes a long journey. "I remember having to get on three different buses and finally walk a bit to get to his studio…it took more than two hours! It was worth it." He also notes that another highlight was Morten Lauridsen reciting poetry at the end of class, which Aspelin describes as "composing music, and life too."
Aspelin says that he has always enjoyed teaching, and through a series of connections with faculty during the time of losing his mother, he began to approach music through a more humanitarian perspective rather than a career-centered one. He sees this as a milestone moment in his life, in which he shifted his thinking and began to explore ways to impact the lives of others.
"At the time I was really pulled in by the humanitarian aspect of it all – more so than the musical one. I was also fascinated by the El Sistema phenomenon and travelled to Venezuela to witness it firsthand," says Aspelin. "What I call Global Village Cambodia is really just a continuation of this."
Aspelin spent some time in Cambodia two years ago, and has now returned to start a music education program at a school there. The school is in an impoverished area, but has more than 1,000 students and a very dedicated group of young teachers committed to improving the region.
Getting the program off the ground has been challenging, but also rewarding, notes Aspelin.
"This has been the most amazing experience," he says. "The goodwill and kindness you meet when you get involved with something like this is tremendous."
Aspelin notes that the people he has met during this journey have been an inspiration and support to him as he tries to launch this initiative.
"To me, these are the true heroes, much more so than celebrities giving away money corresponding to an insignificant percentage of their wealth. And seeing the difference their work makes and being able to interact and work together with them is quite the experience."
He sees that investing in music education – at all levels – is one way in which we can preserve a kind of art that is about something more than desires and appearances. Aspelin believes that music and the beauty of the arts, as a value, is important in and of itself and can have a profound effect on the way people perceive themselves and the world around them. He hopes that Global Village Cambodia will do exactly this for the young children there, as well as enhance their ability to be successful in their studies.
"I'm also hoping to harness the power of a two-way exchange of knowledge between musicians in industrialized countries and communities in emerging countries," he says.
Aspelin is currently gathering funding for the program and has been making some progress.
"It's a good thing that relatively small amounts of money can go a long way," he says. "I like that line of Beckett's, '…Try again. Fail again. Fail better.' I'm planning to return to the school in Cambodia later this fall."
Thornton alumni wishing to learn more about Aspelin's project can read more about the Global Village Cambodia here.
Never miss a story
Subscribe to USC Thornton's e-newsletter
Subscribe