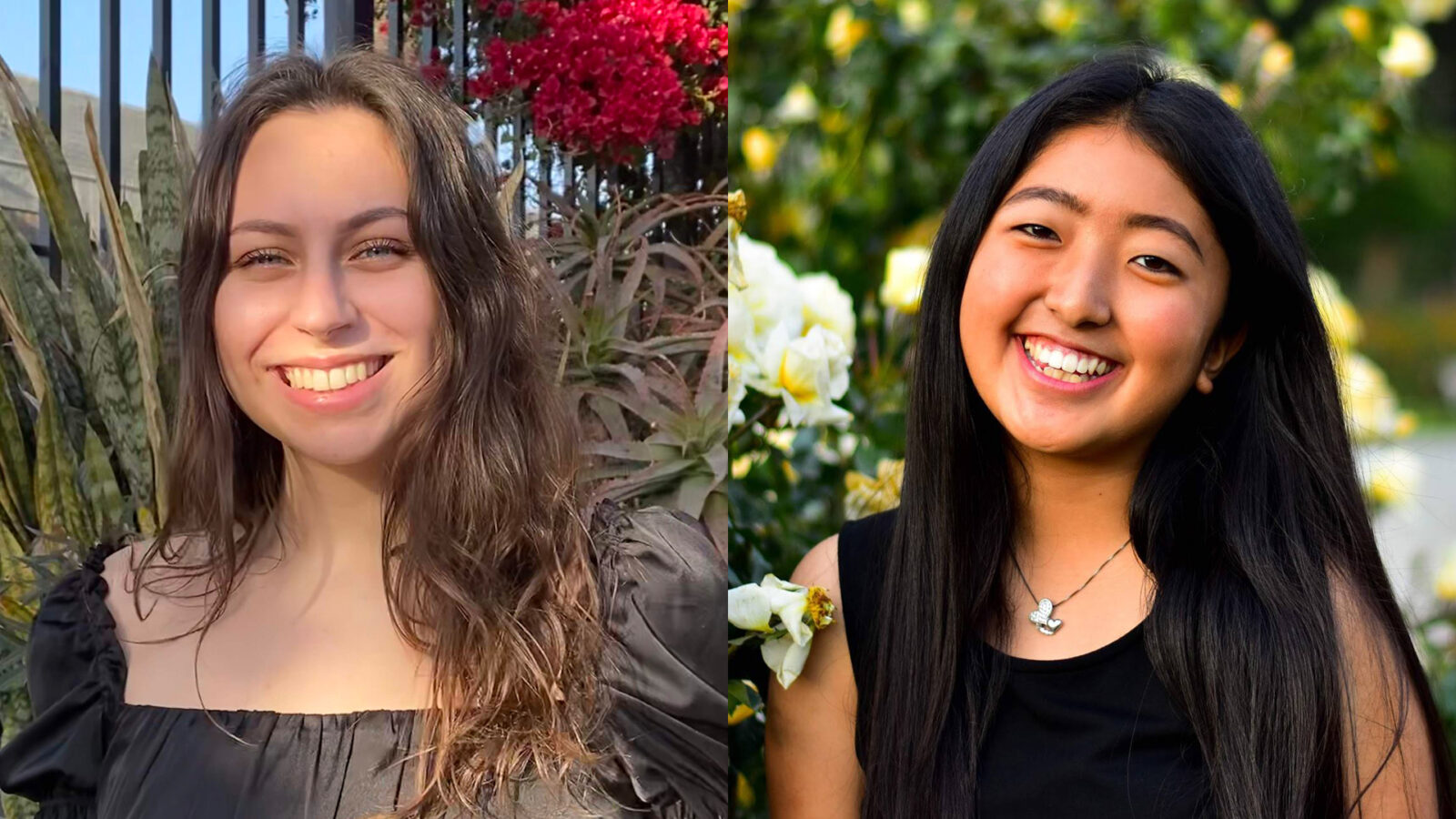 Ambassador Blog: Being First-Generation at USC Thornton
By Nina Tanaka and Rachel Campagna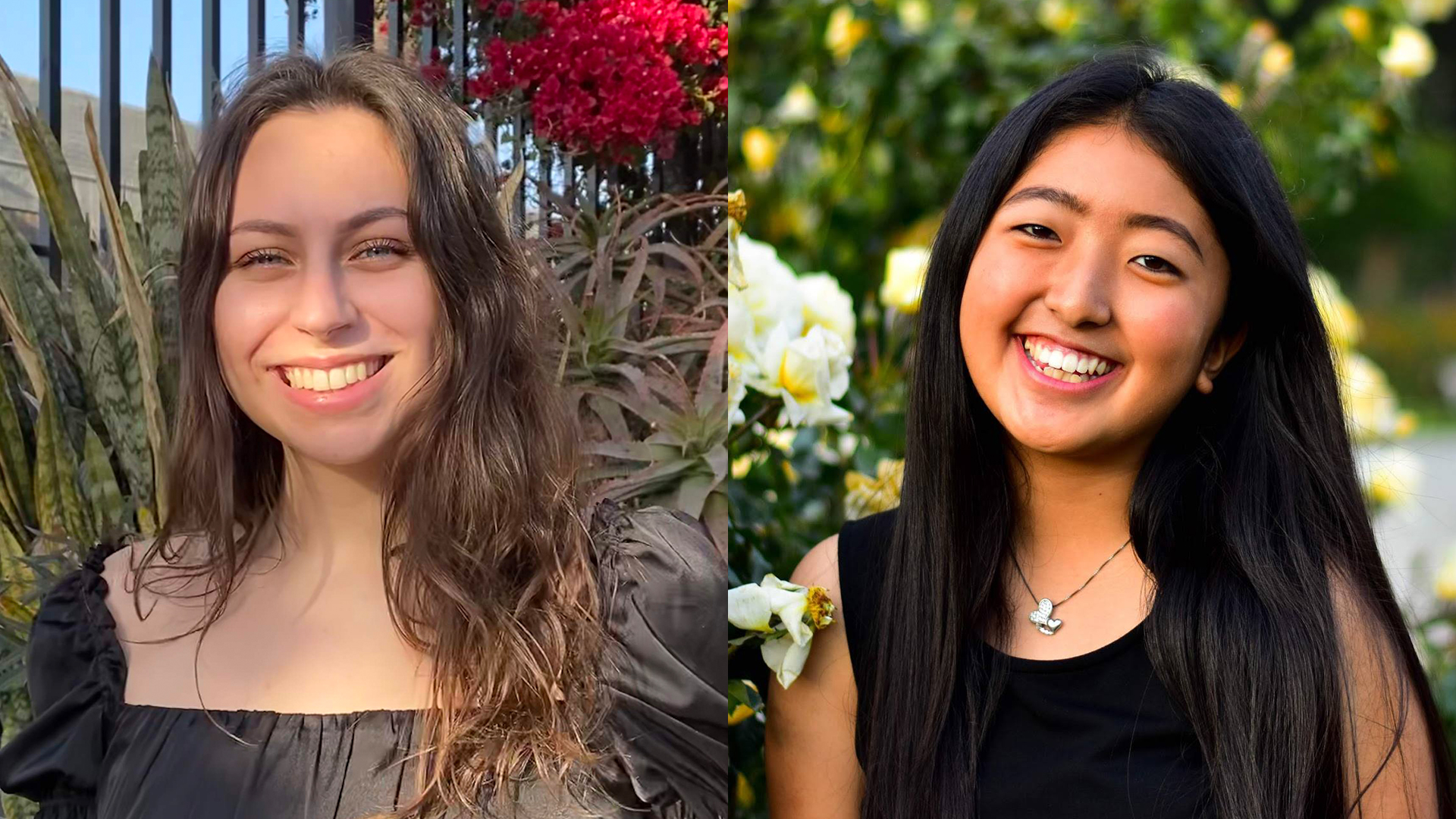 USC Thornton Student Ambassadors Rachel Campagna and Nina Tanaka share their experiences as first-generation college students at USC.  
---
Student Ambassador Nina Tanaka
BS Music Industry and BA Health and the Human Sciences from Honolulu, Hawaii
My name is Nina Tanaka, and I am a rising senior pursuing a dual degree in Music Industry (BS) at the USC Thornton School of Music and Health and the Human Sciences (BA) at the USC Dornsife College of Letters, Arts, and Sciences. I am so grateful to be at USC, which fully supports me in pursuing my two biggest passions in life, and I hope to share some insight into my experiences as a first-generation college student at USC.
Student Ambassador Rachel Campagna
BM Oboe Performance from Austin, Texas
My name is Rachel Campagna, and I am finishing up my last semester at USC as an Oboe Performance major, with a minor in Gender and Sexuality Studies. I feel lucky to be able to call USC and Thornton my home for the last four years, as it has given me the space to learn who I am while somewhere very far outside of my comfort zone. The Thornton community and, especially, my advisors and professors, have been integral parts of my support system in navigating life as a first-generation student at such an elite institution, where it is easy to feel as if you don't belong. Each of us has a unique story, and I continue to learn perseverance and individual excellence from the diverse first-gen student body.
What is it like being a first-generation college student at USC?
Nina: When I first came to USC, I immediately noticed how nice and welcoming everyone was, from my fellow classmates to my professors. Upon attending further orientation sessions via extracurriculars and dorm events, I realized that a significant proportion of my peers were also first-generation college students, which made me feel like I wasn't alone in figuring out how to navigate and adjust to college life. The Trojan Family spirit is definitely one of the most special and amazing parts about USC that I truly love, and I think it's really wonderful that USC cultivates this kind of environment.
How did you navigate the financial aid process?
Rachel: Financial aid and FAFSA can feel like a daunting process, and the forms seem never ending. This was one of the most confusing aspects of my first-gen experience, and it really discouraged me, as I felt like I was automatically a step behind my peers. My best advice is to continue to reach out to friends and mentors and USC financial aid officers to find answers to your questions, and to learn more about what each part of your aid offer means. Something very common amongst first-gen students is needing to work a part time job while also taking a demanding 16–18-unit course-load each semester. Some applicants may be awarded "work study" in their aid package, which made this balance much more manageable, since I am able to easily work on campus and integrate my job into my school day (hint: attend the work-study job fair that happens at the beginning of the fall semester!). And even if you aren't awarded work-study, check out the career center, where other on-campus jobs are posted. I recommend checking out USC's first-gen student website.
What advice would you give to first-generation college students at USC?
Nina: I recommend first-generation college students to make the best out of college – you probably worked really hard to get to USC, so you owe it to yourself to do so. Explore your passions, but also get out of your comfort zone and try new things! Meet new people! The four years of college definitely fly by before you realize it, but you'll make so many life-long memories and friendships along the way. I also want to encourage first-generation college students to not be afraid or embarrassed in asking for help. What I've learned at USC is that everyone – from your peers to your professors to even your alumni network – is so willing to help you, but they won't know how to best help you if you don't speak up. Finally, don't feel discouraged or compare your journey to someone else's during college. Everyone has their own path, and no one has it all figured out, so don't let being a first-generation college student and/or imposter syndrome make you feel like you don't belong at USC. You were all admitted to USC for a reason, so take pride and joy in the fact that you are here and enjoy the ride!
–
The USC Thornton Student Ambassadors are currently enrolled undergraduate students at the USC Thornton School of Music and are committed to enhancing the experience for all students, present and future.
Never miss a story
Subscribe to USC Thornton's e-newsletter
Subscribe