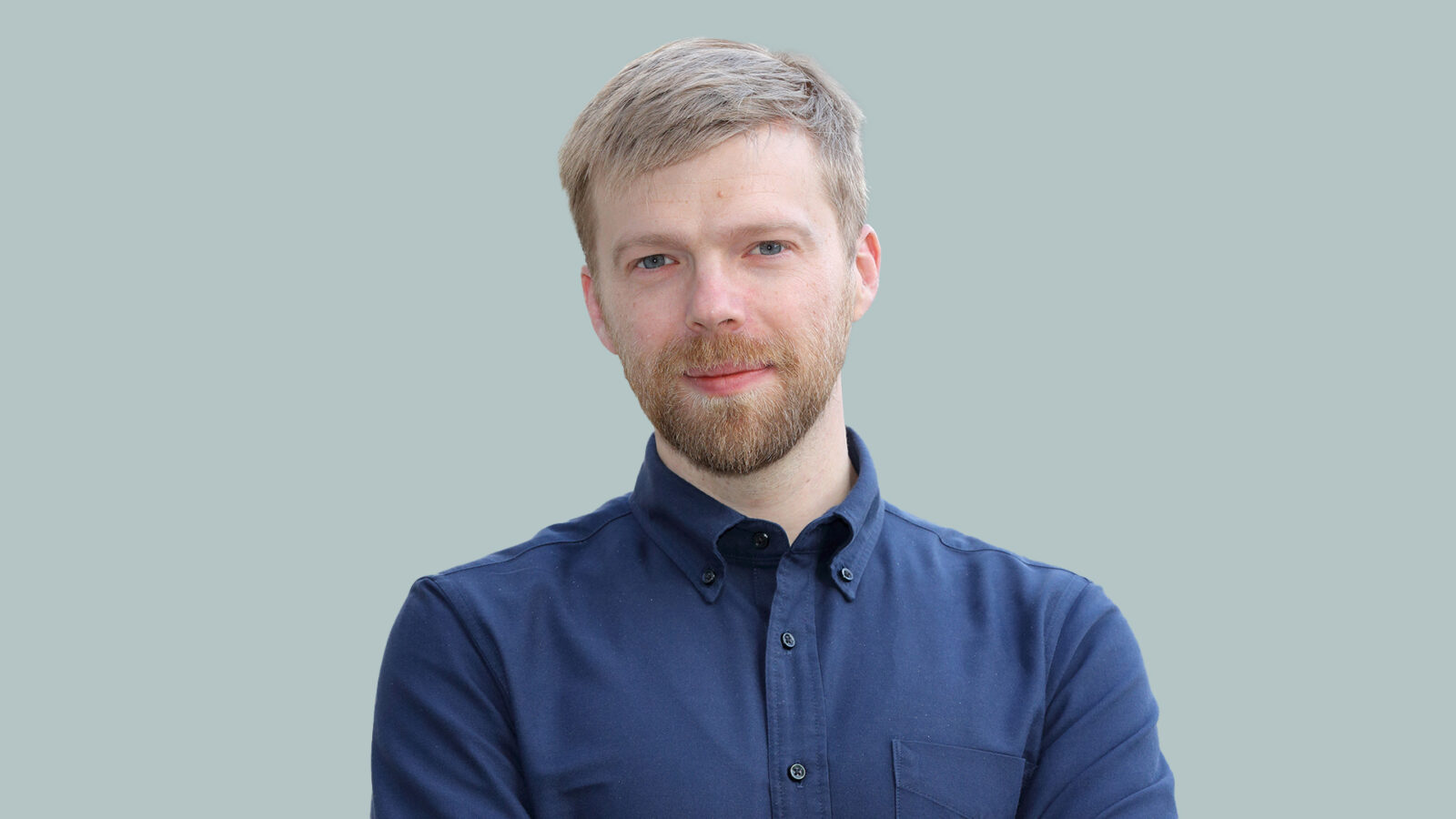 Coming Home to USC Thornton
Acclaimed composer Andrew Norman will return to USC Thornton as associate professor of composition in Fall 2023.
---
Andrew Norman ('02, MM '04), alumnus and former faculty member at the USC Thornton School of Music, will return as associate professor of composition in Fall 2023. One of the most acclaimed composers of his generation, Norman is a two-time finalist for the Pulitzer Prize in music whose work has been championed by eminent conductors such as John Adams, Marin Alsop, Gustavo Dudamel, Simon Rattle and David Robertson.
"I love the Thornton School, and I am deeply connected to that place and that community," Norman said. "It is my home. I got two degrees there; I taught there for seven years. And I am really excited about returning home. The Thornton School has an amazing faculty and an amazing composition department specifically, and I'm incredibly honored to be part of that community again."
"We are absolutely delighted that Andrew Norman is returning to the composition faculty at Thornton," said Donald Crockett, chair of the USC Thornton Composition program. "Andrew is a gifted composer with global reach, and is known especially for expanding the scope and sound world of symphonic music in works such as the Grawemeyer Award-winning Play and his major work for the Los Angeles Philharmonic, Sustain. His delightful opera, A Trip to the Moon, performed internationally, is community-minded, involving hundreds of musicians and singers of all ages. In the realm of chamber music, Andrew's very significant The Companion Guide to Rome for string trio has become a staple of the repertoire. All of this makes Andrew one of the most influential mentors for our current generation of students, and we are very happy to have him back guiding young composers at Thornton."
Norman earned his bachelor's and master's degrees at USC Thornton and an Artist Diploma from Yale University. From 2013 to 2020, he was assistant professor of composition at USC Thornton. Norman was then appointed to the composition faculty at Juilliard in 2020. Beginning with the 2023-2024 academic year, he will transition to an ongoing role as visiting faculty at Juilliard.
His work as an educator is an important part of his life as a composer, he says, deepening his musical sensibilities and refreshing his creativity.
"One of the things I really love about the Thornton School is that it is a very open and creative place, and it's a place where people are asking some really big questions: What is music? What is art? What is creativity? And what does that mean in the 21st century? We're always asking new questions about how we teach, why we teach and what we teach. And those are all really exciting questions," Norman said. "Thornton is a place that is always challenging our notions of the art form and pushing it forward, and I really want to be part of that conversation."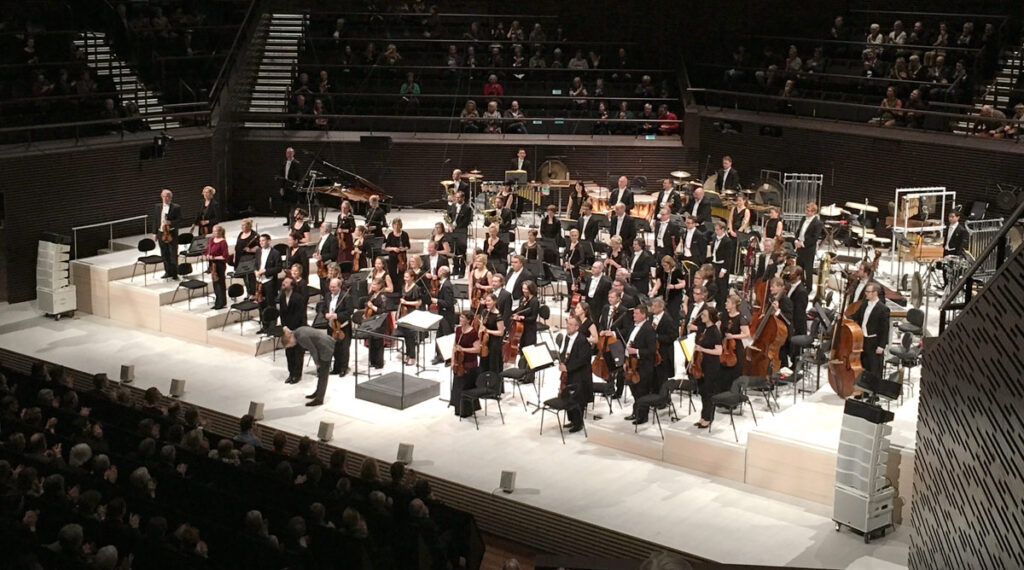 "And I love that the Thornton School is part of a big, exciting university with all kinds of brilliant and creative people working in so many different fields," Norman added. "It's pretty much an ideal environment in which to teach and to create and to be involved."
Norman looks forward to his continued affiliation with Juilliard as a visiting faculty member.
"It's been a fantastic couple of years," he said. "Juilliard is an astounding place with a rich tradition, incredibly talented people, and a lot of creativity — in many ways, it reminds me of USC Thornton."
But the decision to return to Los Angeles was also a personal one. Born in the Midwest in 1979 and raised in Northern California, Norman noted that he's spent 14 years of his adult life in Los Angeles.
"It feels very natural to come home to Los Angeles," he said. "My husband and I both realized that L.A. is our home and the place where we want to raise our kids. We are looking forward to re-engaging with the civic and social and artistic life in Los Angeles. I find L.A. to be an enormously creative city, and it feels like a place that's filled with a lot of possibility and potential."
Norman has collaborated with leading ensembles worldwide, including the Berlin, Los Angeles and New York Philharmonics; the Philadelphia and Minnesota Orchestras; the London, BBC, Saint Louis and San Francisco Symphonies; the Orpheus, Saint Paul and Los Angeles Chamber Orchestras; the Tonhalle Orchester; the Royal Concertgebouw Orchestra; the Orchestre National de France; and the Ensemble Intercontemporain.
He has served as composer in residence with the Boston Modern Orchestra Project, Opera Philadelphia, the Los Angeles Chamber Orchestra and the Utah Symphony. He was Carnegie Hall's Debs Composer's Chair for the 2020-2021 season.
Among his many honors, Norman has won the Rome Prize (2006), the Berlin Prize (2009), a Guggenheim Fellowship (2016), Musical America's Composer of the Year (2017) and the Grawemeyer Award for Music Composition (2017). His orchestral work Sustain earned Gustavo Dudamel and the Los Angeles Philharmonic a GRAMMY Award for their Deutsche Grammophon recording.
A dedicated educator, Norman has held educational residencies with various institutions across the country. He currently serves as the director of the L.A. Phil's Composer Fellowship Program for high school composers.
Never miss a story
Subscribe to USC Thornton's e-newsletter
Subscribe