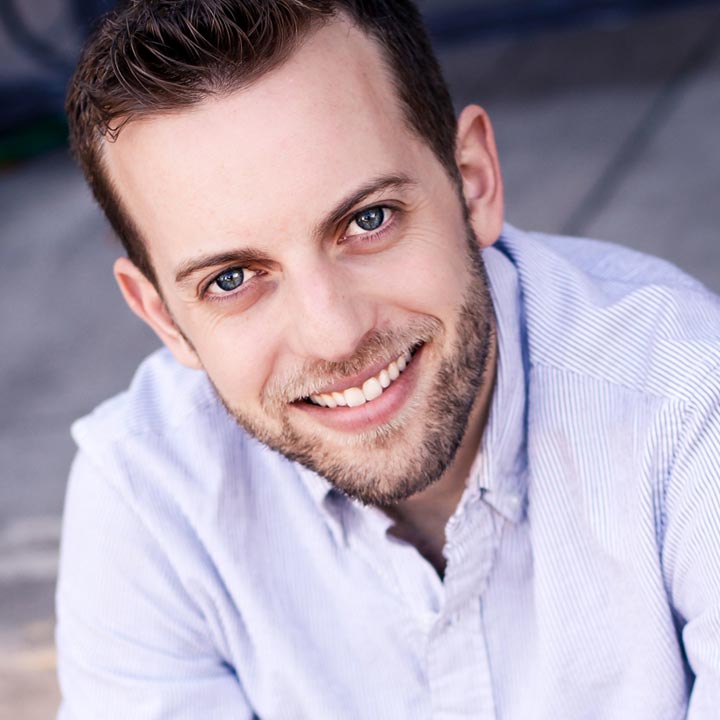 USC Thornton alum shows how a Grammy win can be arranged
"He was able to pull together all of the resources that USC offers and develop them into the elements that eventually make a career, and now make a Grammy-winning career." – Chris Sampson, vice dean of the Contemporary Music division
Ben Bram '10 had a real reaction to a surreal situation.
"It's unreal," said Bram, who just won his first Grammy Award at the Feb. 8 ceremony. "Winning a Grammy is just on a whole other level. It's something I never really expected to happen or to happen so soon, so it's very exciting."
Bram, who graduated from the USC Thornton School of Music's Music Industry program, took home the trophy for best arrangement, instrumental or a cappella for "Daft Punk" from the album PTX, Vol. 2. Bram is a member of Pentatonix, an a cappella group that includes Scott Hoying, a former student in USC Thornton's Popular Music program.
Forbes called the group's win "a watershed moment for a cappella, a type of music that's not exactly a favorite on music's biggest night."
Bram is producer, recording engineer and co-arranger for the five-member group, which includes Mitch Grassi, Avi Kaplan, Kirstin Maldonado and Kevin Olusola. He filmed its first high-quality video — "the first one that really blew up," Bram said — and produced all of its albums.
Millions of musical views
Pentatonix's tribute to Daft Punk features the group's diverse range of vocal percussion in a pop music medley. The video has been viewed more than 112 million times, and the PTX official YouTube page is the 12th most subscribed-to music channel.
Bram met Hoying through his connection with SoCal VoCals, an a cappella group that Hoying joined after Bram graduated. While a student at USC Thornton, Bram was a singer and music director of the group, which performed with artists such as Queen Latifah, Josh Groban and Ben Folds and won three International Championship of Collegiate A Cappella championships.
Together, the artists assembled a group to audition for NBC's The Sing-Off, where Bram was vocal arranger and coach for five seasons. Pentatonix won the 2011 season and went on to a record deal.
"We recently got our first platinum record very close to when we heard about the Grammy nomination," Bram said. "The end of 2014 was really crazy."
'It's all about the music'
Without USC Thornton, all that might never have happened.
"I think the most important thing that the contemporary music division does is bring all these like-minded, driven and talented people together in one place to connect with each other and collaborate," Bram said.
"We are very proud of Ben," said Chris Sampson, vice dean of the Contemporary Music division and founding director of the Popular Music program. "He's a great example of somebody who leveraged the USC experience. He was able to pull together all of the resources that USC offers and develop them into the elements that eventually make a career, and now make a Grammy-winning career."
As vocal arranger and coach, music copyist and music director, Bram's film and TV credits also include Pitch Perfect 1 and 2, Glee, The Voice and Modern Family.
"I'm most proud of the work itself, and any accolades that come from that is just icing on the cake," Bram said of his work with Pentatonix. "At the end of the day, it's all about the music. But a Grammy is super cool."
Never miss a story
Subscribe to USC Thornton's e-newsletter
Subscribe