Bob Mintzer profiled in the JazzTimes Education Guide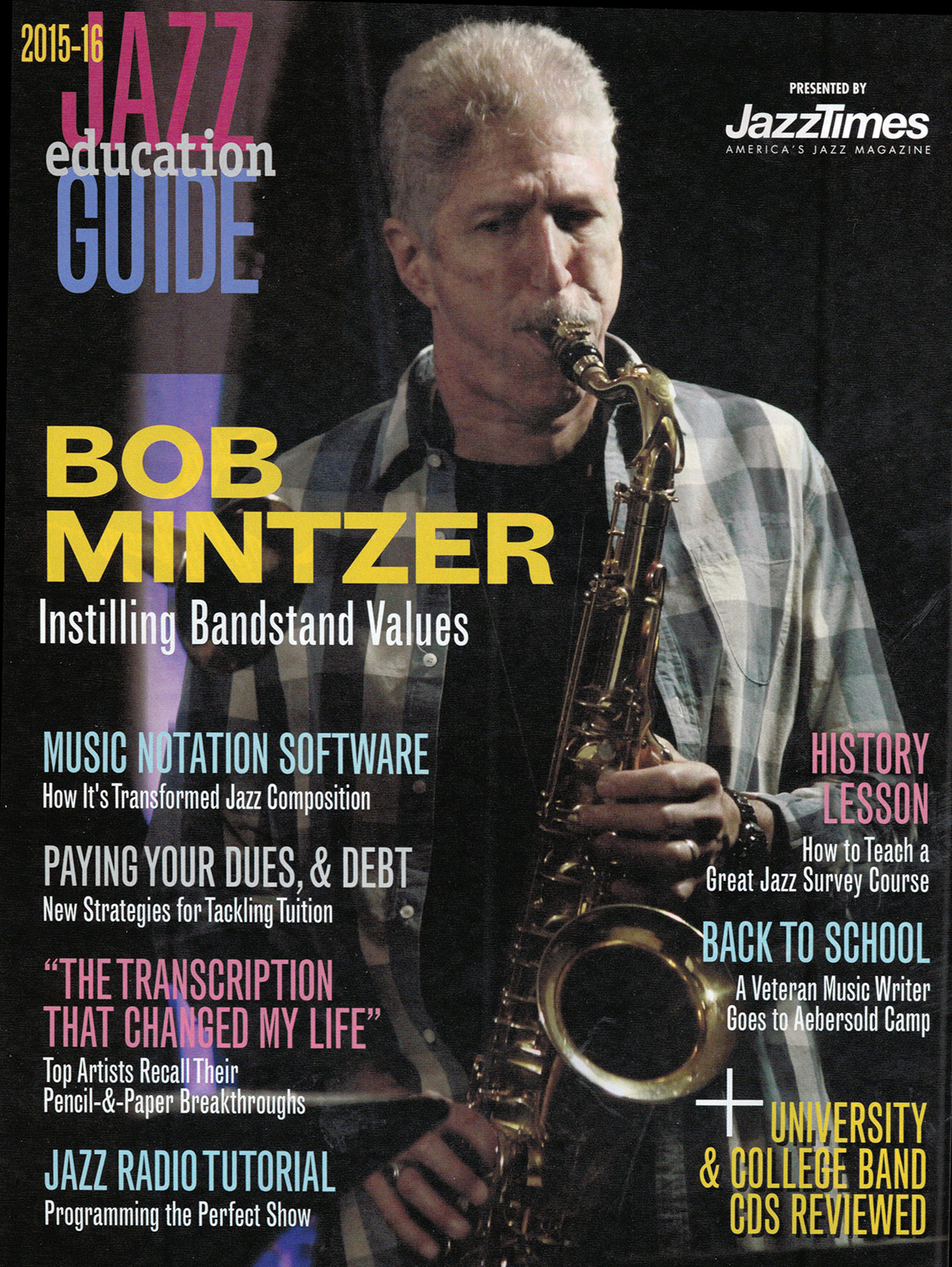 Bob Mintzer, GRAMMY-winning saxophonist, noted bandleader, and chair of the USC Thornton Jazz Studies program, is a featured subject of the JazzTimes 2015-16 Jazz Education Guide. In addition to gracing the magazine's cover, Mintzer is profiled in an eight-page spread, detailing his fruitful career, his legendary years with the Yellowjackets jazz quartet, and his teaching work at USC.
Most interestingly, Mintzer's JazzTimes profile concludes with a full-page handout that he delivers to his Thornton students, touching on important questions, such as "What a bandleader looks for" and "Musical skills that you should be working on right now." Some aspects of student success are the the simplest, however, and Mintzer encourages his students to eat well, get enough rest, and start each day with a positive attitude.
Download and read Bob Mintzer's complete profile in the JazzTimes Jazz Education Guide here.
Never miss a story
Subscribe to USC Thornton's e-newsletter
Subscribe