Cellists Everywhere
Starting March 13, the Piatigorsky International Cello Festival brings the world's leading cellists back to USC.
---
The cellists are coming. Beginning on March 13, the 2020 Piatigorsky International Cello Festival will bring the world's leading cellists back to USC. The third iteration of this unparalleled, 10-day, 42-event festival runs from March 13-22, 2020.
Noted by The New York Times as a classical season highlight, the Festival features ten days of events on the USC University Park campus culminating in a weekend of performances at Walt Disney Concert Hall presented by the Los Angeles Philharmonic.
"We are thrilled to host the Piatigorsky International Cello Festival for the third time in partnership with the Los Angeles Philharmonic," said Robert Cutietta, dean of USC Thornton School of Music. "Los Angeles is such a vibrant city for classical music. By being the host of the Festival, we are able to showcase the city as well as the university campus and community to an international audience."
Highlights include two concerts on Sun., March 22 that feature two world premieres: an LA Phil commission by USC Thornton doctoral student Julia Adolphe for cellist Ralph Kirshbaum, chair of the Strings department at USC Thornton, Gregor Piatigosrky chair in violoncello, and the artistic director of the Festival; and the world premiere of a New Music USA Commission for SAKURA Cello Quintet, Carving an Alphabet, by USC Thornton faculty member Donald Crockett. The final performance of the Festival features the Mass Cello Ensemble, over one hundred cellists on the Disney Hall stage in performances of Villa-Lobos' Bachianas Brasileiras No.5 and Bach's Air.
"Together with the invaluable support of the community, and of course the vision and enthusiastic participation of our visiting artists, we have created an event and Festival that has impacted and continues to inspire and touch the lives of generations of young musicians around the world," said Kirshbaum. "I greatly appreciate two great institutions, the USC Thornton School of Music and the Los Angeles Philharmonic, for their continued full-hearted support of this far reaching enterprise."
View highlights from the 2016 festival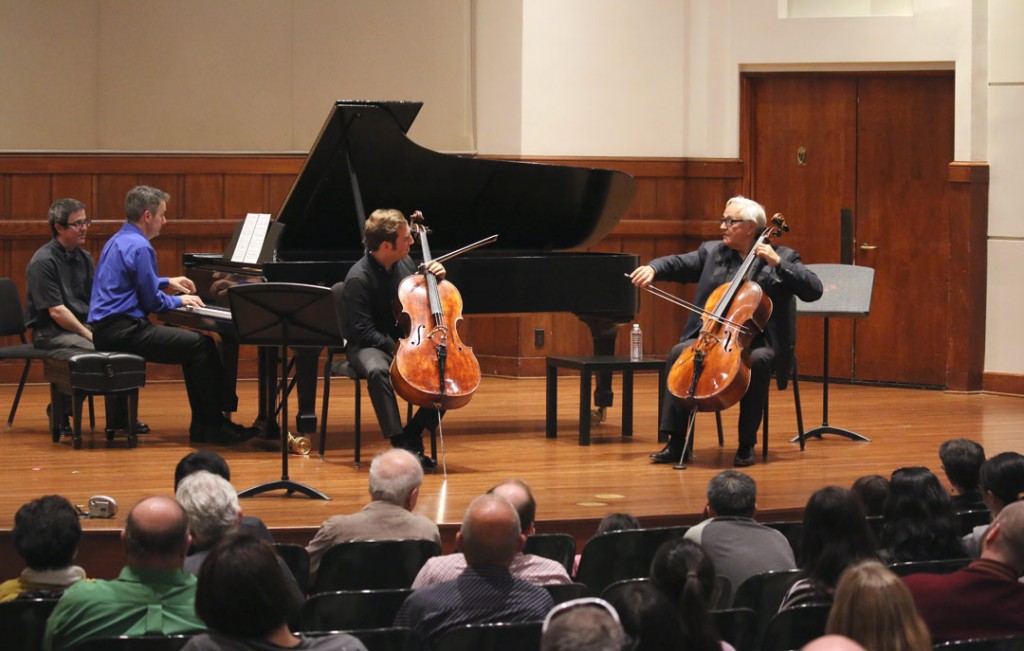 Cellist David Geringas presented a master class at USC's Alfred Newman Recital Hall on May 21st. (Photo by Daniel Anderson/USC)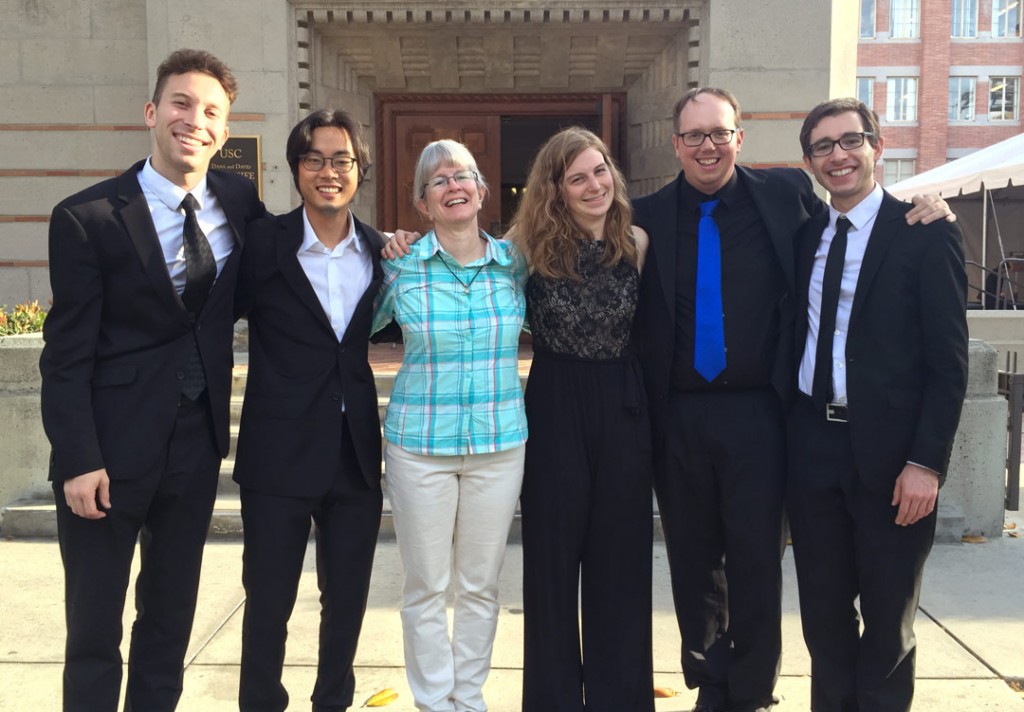 The SAKURA cello quintet with composer Anne Wilson.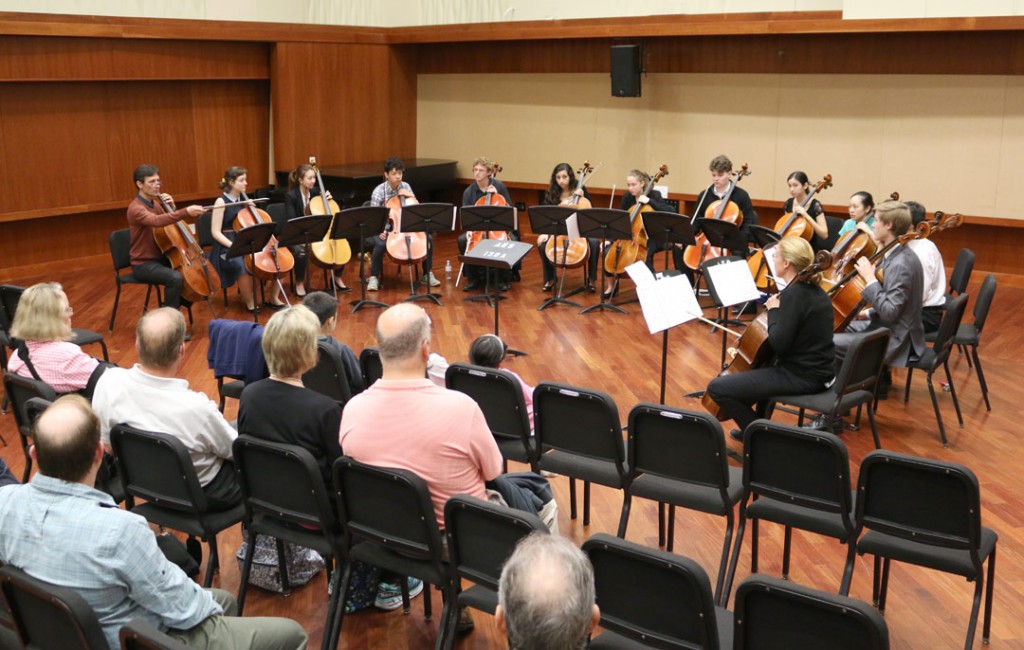 A dozen pre-college age cellists gathered for a workshop and performance May 22nd at USC's Schoenfeld Symphonic Hall, under the guidance of Festival artist Antonio Lysy. (Photo by Daniel Anderson/USC)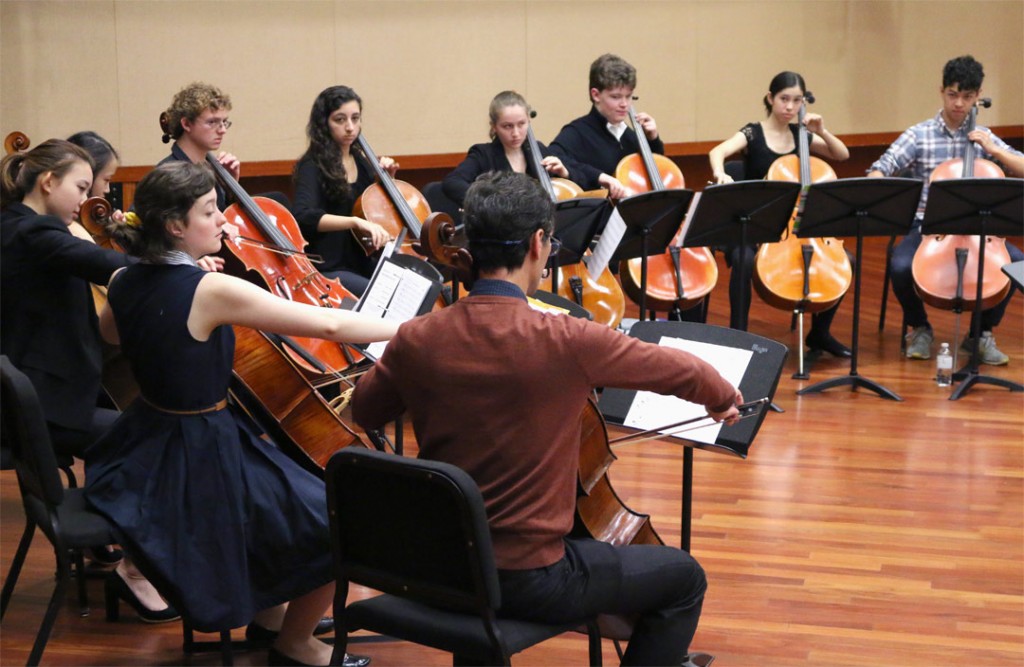 A dozen pre-college age cellists gathered for a workshop and performance May 22nd at USC's Schoenfeld Symphonic Hall, under the guidance of Festival artist Antonio Lysy. (Photo by Daniel Anderson/USC)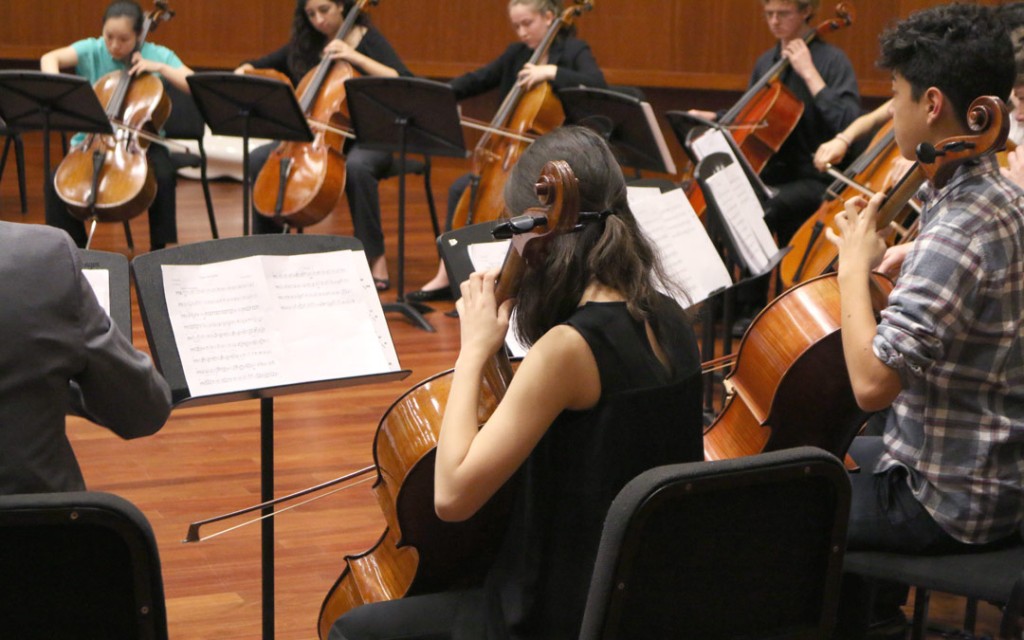 A dozen pre-college age cellists gathered for a workshop and performance May 22nd at USC's Schoenfeld Symphonic Hall, under the guidance of Festival artist Antonio Lysy. (Photo by Daniel Anderson/USC)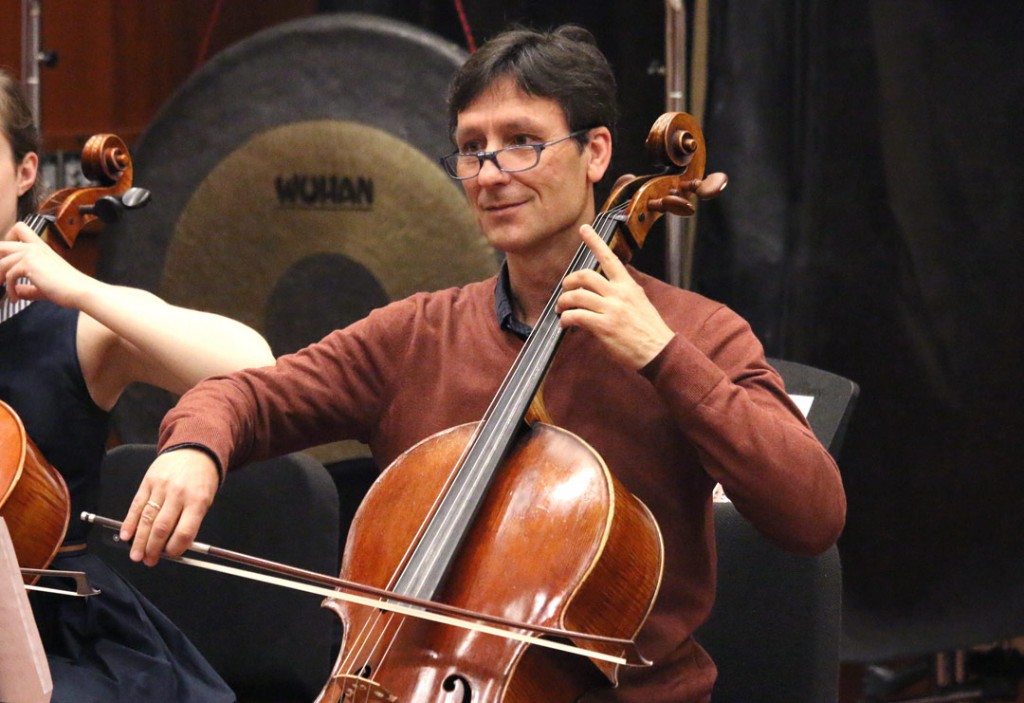 A dozen pre-college age cellists gathered for a workshop and performance May 22nd at USC's Schoenfeld Symphonic Hall, under the guidance of Festival artist Antonio Lysy. (Photo by Daniel Anderson/USC)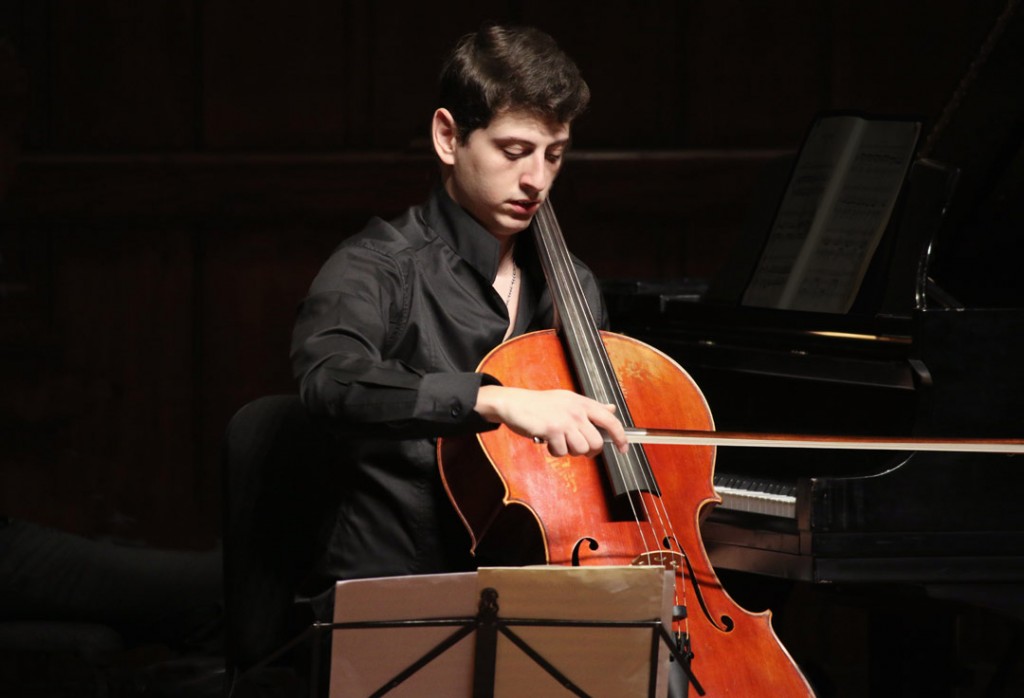 On May 22, Armenian cellist Narek Hakhnazaryan performed in a lunch concert with pianist Noreen Polera at USC's Alfred Newman Recital Hall. (Photo by Daniel Anderson/USC)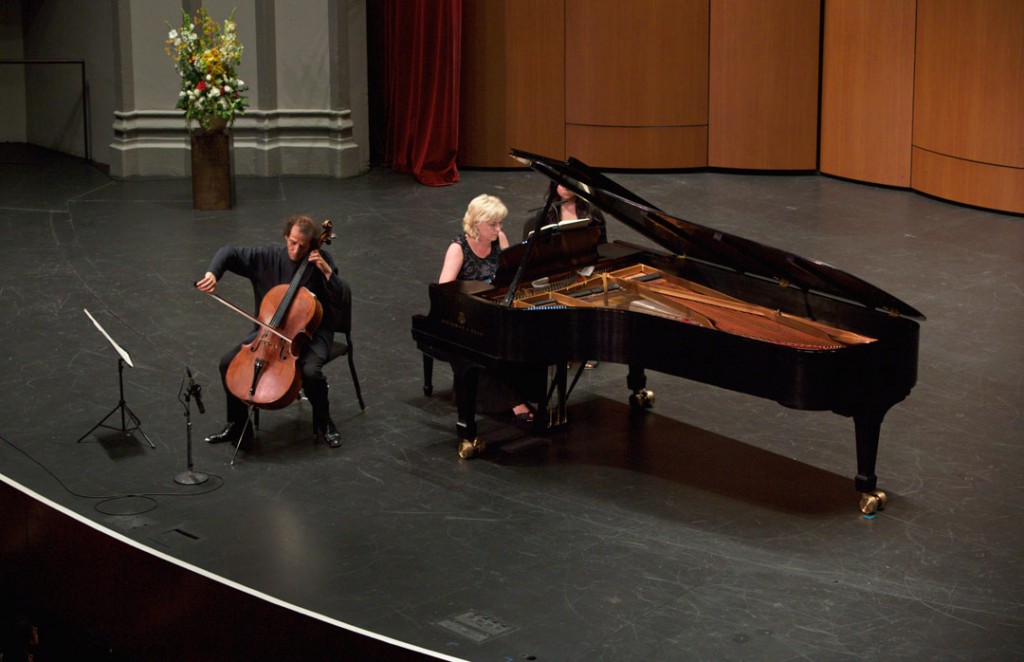 On May 22, the Piatigorsky International Cello Festival closed with a concert featuring cellist Colin Carr and pianist Bernadine Blaha performing Beethoven's Sonata in A Major, Op. 69. (Photo by Dario Griffin/USC)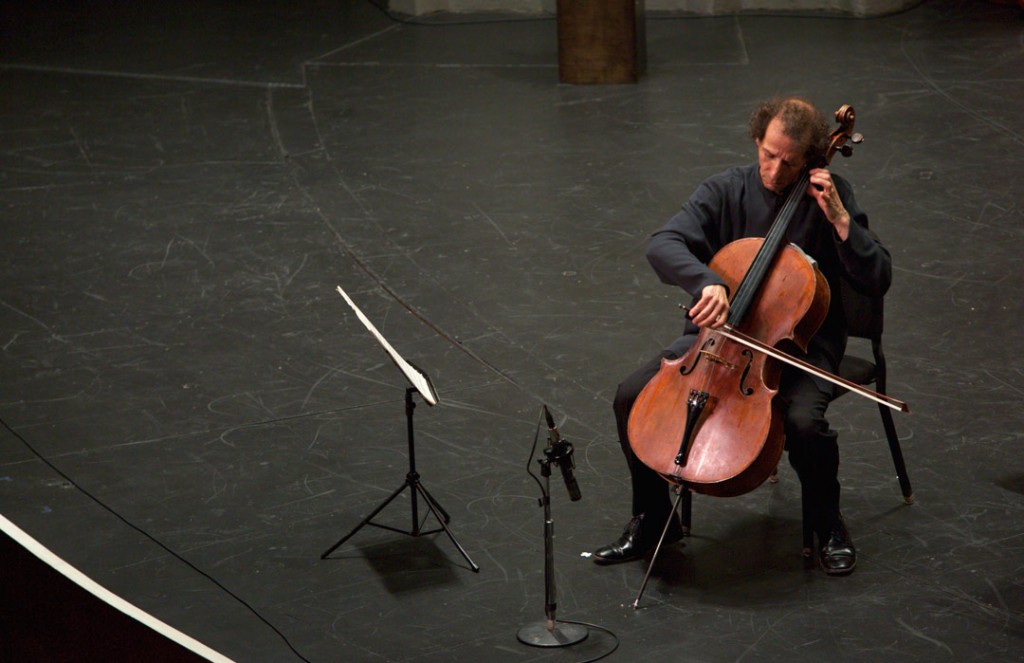 On May 22, the Piatigorsky International Cello Festival closed with a concert featuring cellist Colin Carr and pianist Bernadine Blaha performing Beethoven's Sonata in A Major, Op. 69. (Photo by Dario Griffin/USC)
The 2016 Piatigorsky International Cello Festival closed with a May 22nd concert which featured cellist Laurence Lesser and pianist Kevin Fitz-Gerald. (Photo by Dario Griffin/USC)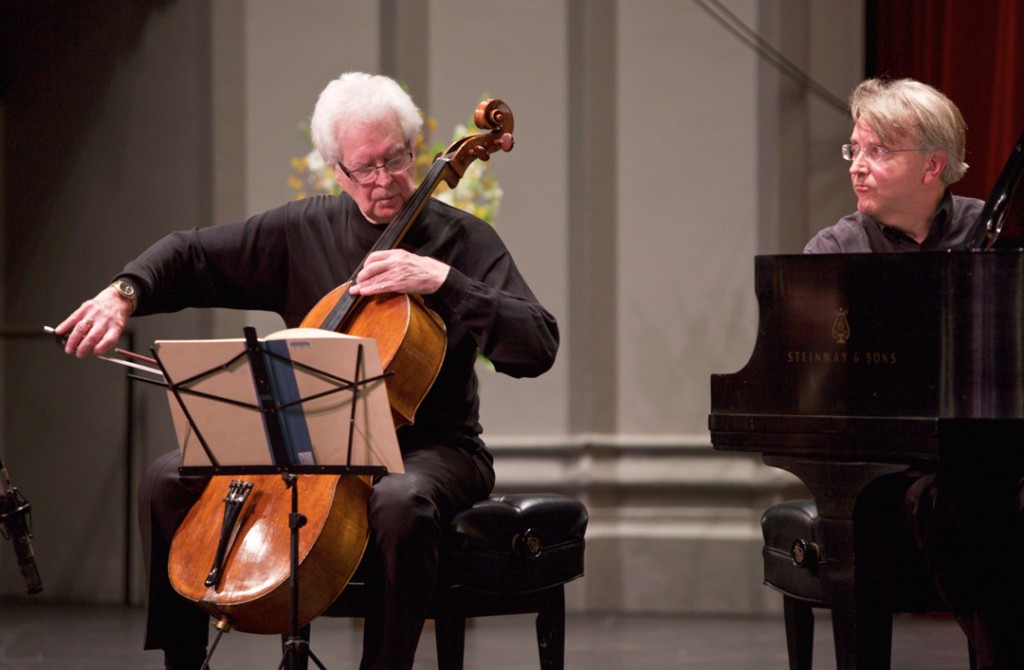 On May 22, the Piatigorsky International Cello Festival closed with a concert featuring cellist Colin Carr and pianist Kevin Fitz-Gerald performing Beethoven's Sonata in F Major, Op. 5, No. 1. (Photo by Dario Griffin/USC)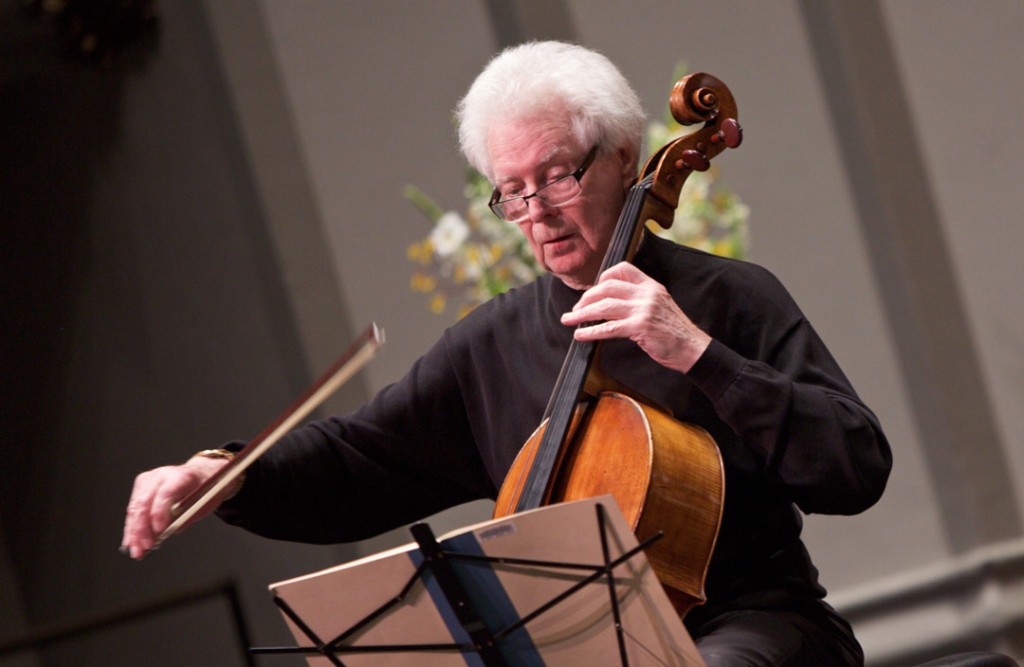 On May 22, the Piatigorsky International Cello Festival closed with a concert featuring cellist Colin Carr and pianist Kevin Fitz-Gerald performing Beethoven's Sonata in F Major, Op. 5, No. 1. (Photo by Dario Griffin/USC)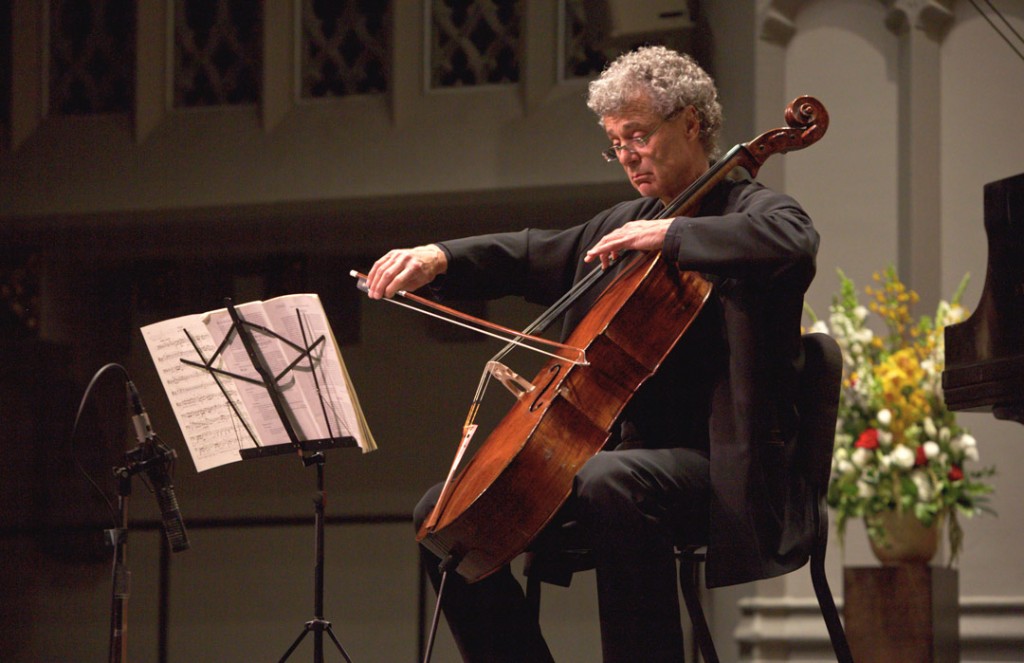 At the closing concert of the 2016 Piatigorsky International Cello Festival on May 22nd, cellist Thomas Demenga performed Beethoven's Sonata in C Major, Op. 102, No. 1 with pianist Bernadine Blaha. (Photo by Dario Griffin/USC)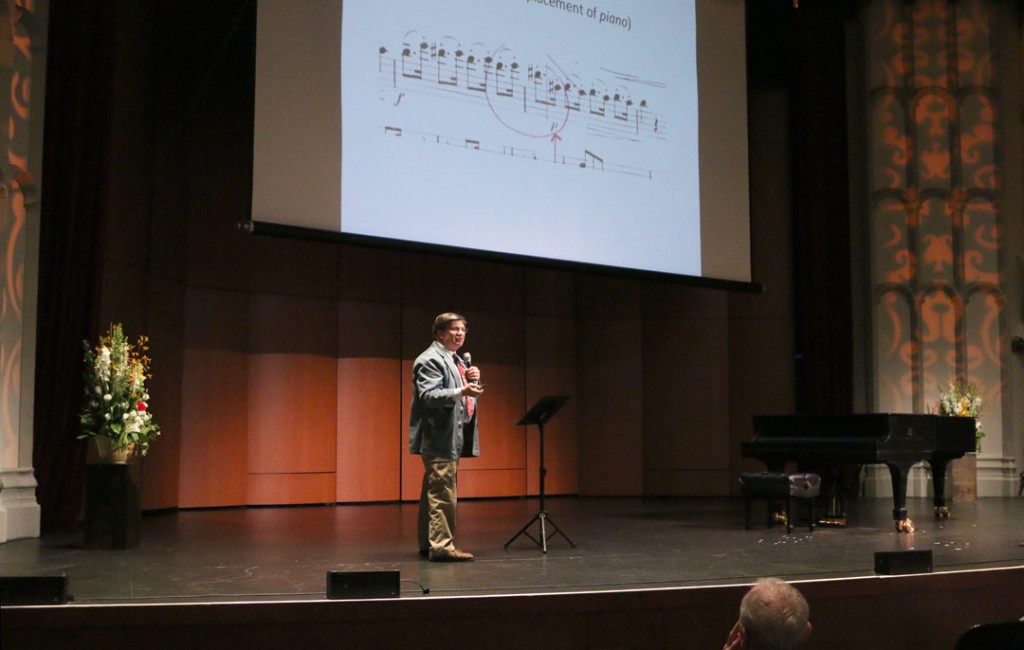 Cellist Jeffrey Solow presented a lecture, "Don't Be an Urtext Victim" at USC's Bovard Auditorium preceding the closing concert of the Piatigorsky International Cello Festival. (Photo by Daniel Anderson/USC)
Cellist Jeffrey Solow presented a lecture, "Don't Be an Urtext Victim" at USC's Bovard Auditorium preceding the closing concert of the Piatigorsky International Cello Festival. (Photo by Daniel Anderson/USC)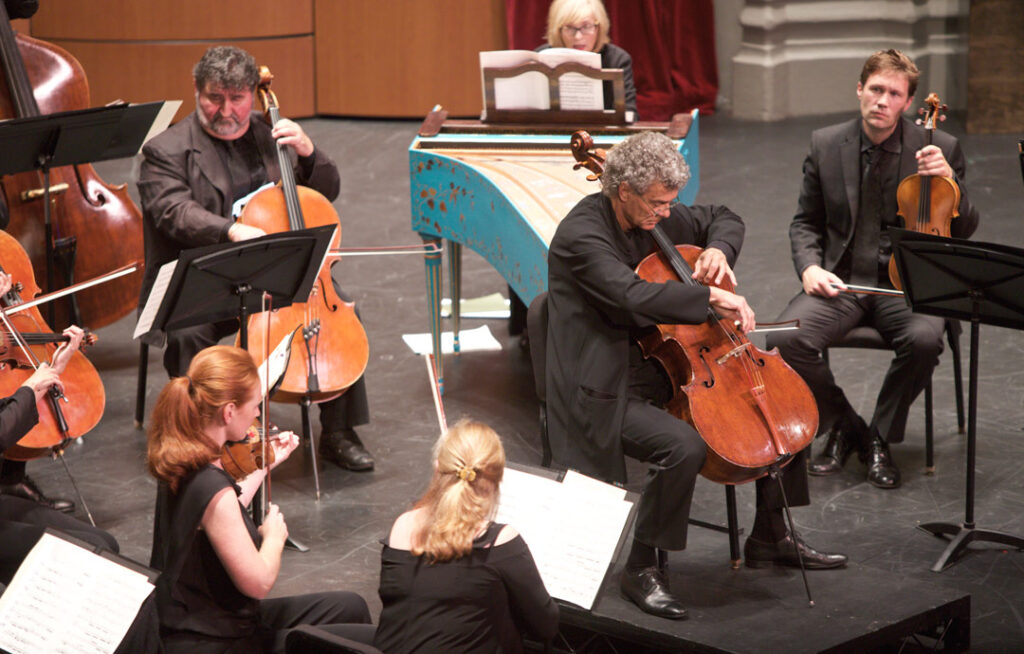 On May 21st, cellist Thomas Demenga led the Los Angeles Chamber Orchestra in Boccherini's Concerto in G major, G. 480, at USC's Bovard Auditorium. (Photo by Dario Griffin/USC)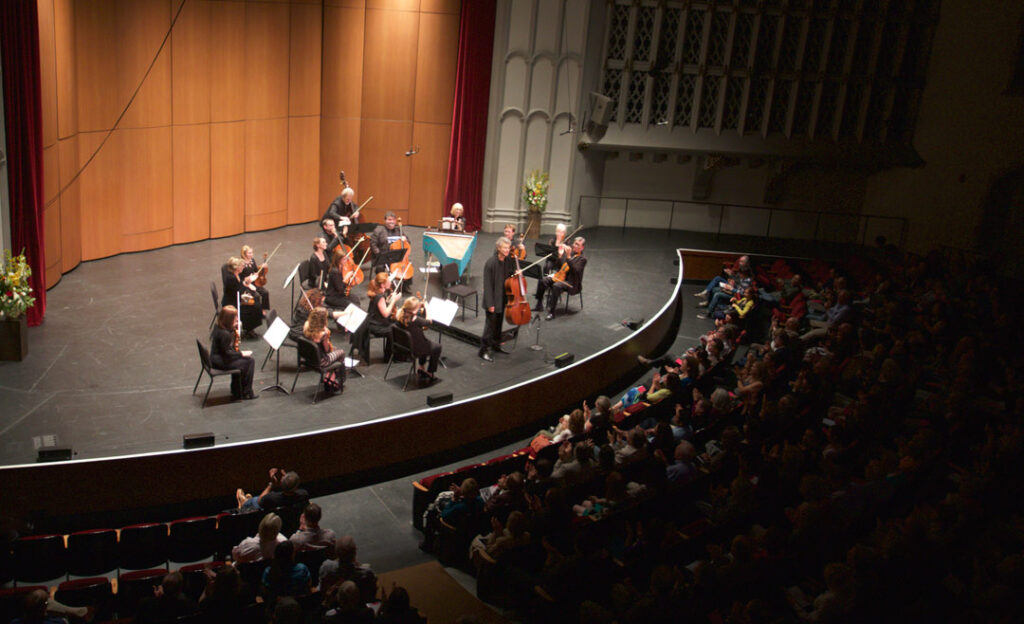 On May 21st, cellist Thomas Demenga led the Los Angeles Chamber Orchestra in Boccherini's Concerto in G major, G. 480, at USC's Bovard Auditorium. (Photo by Dario Griffin/USC)
Cellist Colin Carr performed Vivaldi's Concerto in C minor, RV 401 with the Los Angeles Chamber Orchestra at USC's Bovard Auditorium on May 21st. (Photo by Dario Griffin/USC)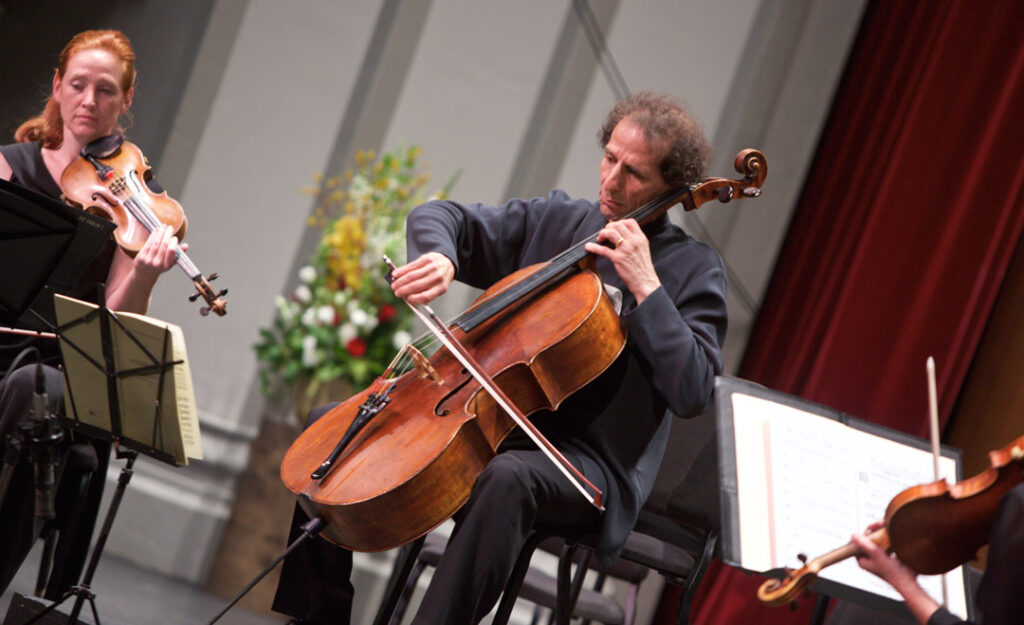 Cellist Colin Carr performed Vivaldi's Concerto in C minor, RV 401 with the Los Angeles Chamber Orchestra at USC's Bovard Auditorium on May 21st. (Photo by Dario Griffin/USC)
Italian cellist Giovanni Sollima performed Leo's Concerto No. 3 in D minor, L. 60 with the Los Angeles Chamber Orchestra on May 21st. (Photo by Dario Griffin/USC)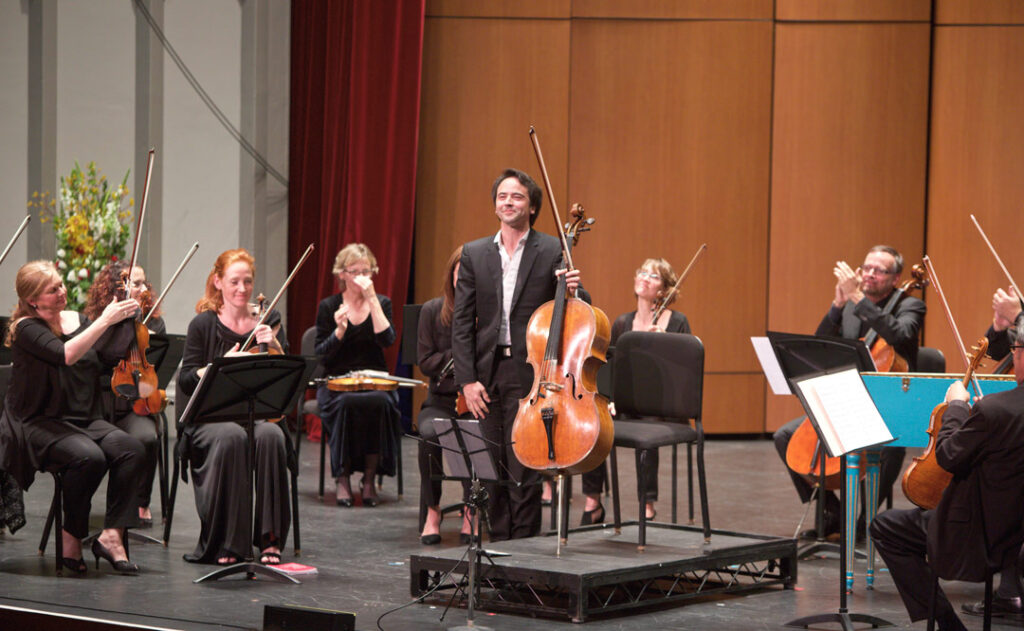 Cellist Jean-Guihen Queyras led the Los Angeles Chamber Orchestra in concerti by Platti and C.P.E. Bach on May 21st at USC's Bovard Auditorium. (Photo by Dario Griffin/USC)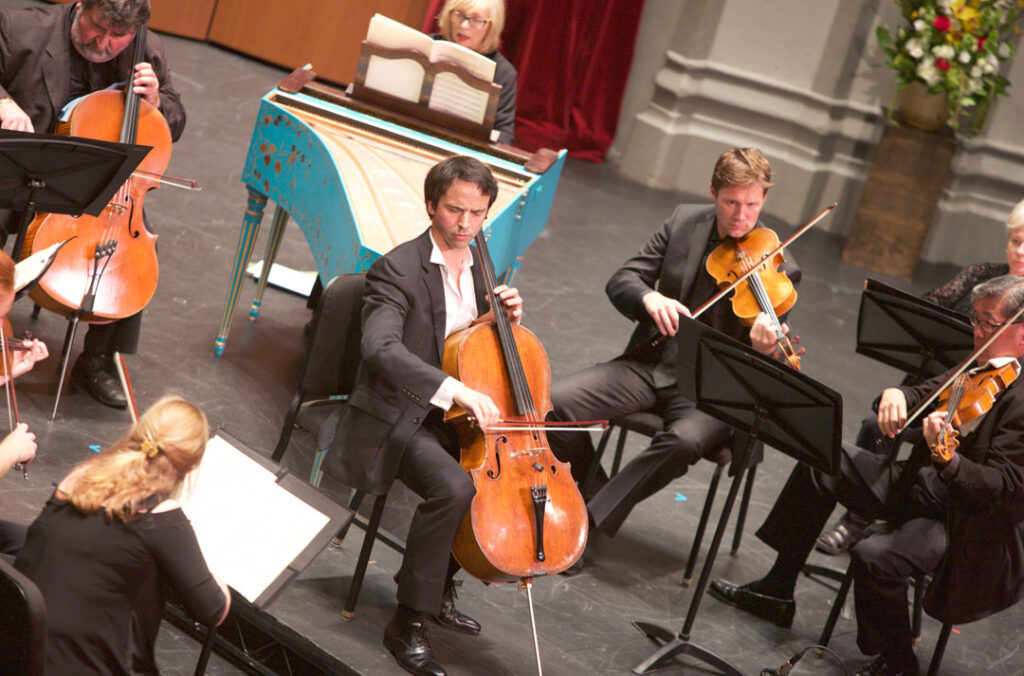 Cellist Jean-Guihen Queyras led the Los Angeles Chamber Orchestra in concerti by Platti and C.P.E. Bach on May 21st at USC's Bovard Auditorium. (Photo by Dario Griffin/USC)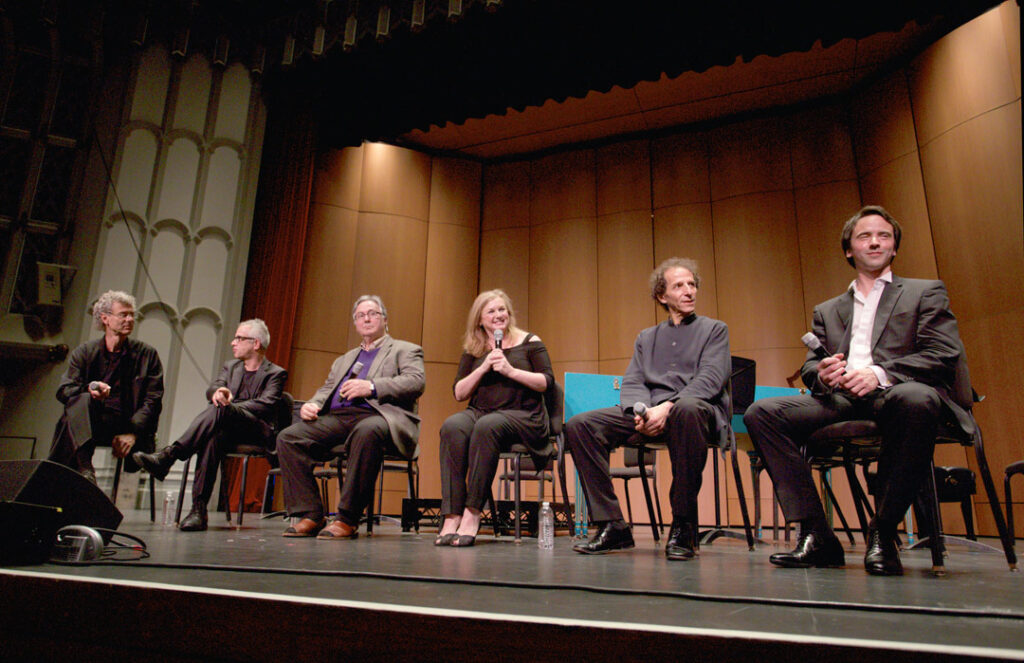 Following the May 21st Baroque Conversations concert with the Los Angeles Chamber Orchestra, soloists Jean-Guihen Queyras, Colin Carr, Thomas Demenga, and Giovanni Sollima, along with Festival artistic director Ralph Kirshbaum and LACO concertmaster Margaret Batjer, presented a "Q&A" session. (Photo by Dario Griffin/USC)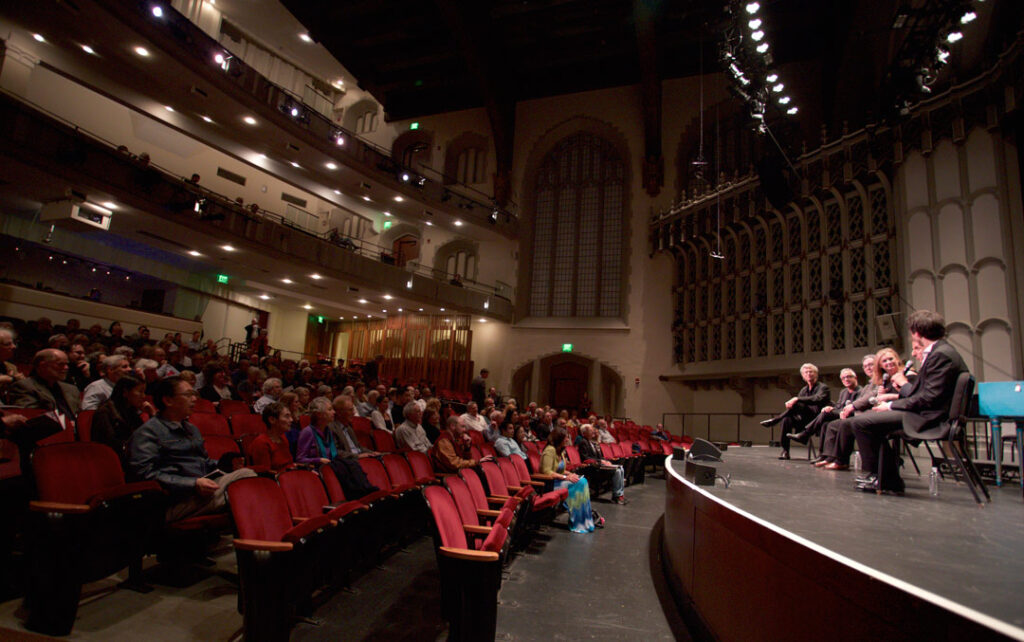 Following the May 21st Baroque Conversations concert with the Los Angeles Chamber Orchestra, soloists Jean-Guihen Queyras, Colin Carr, Thomas Demenga, and Giovanni Sollima, along with Festival artistic director Ralph Kirshbaum and LACO concertmaster Margaret Batjer, presented a "Q&A" session. (Photo by Dario Griffin/USC)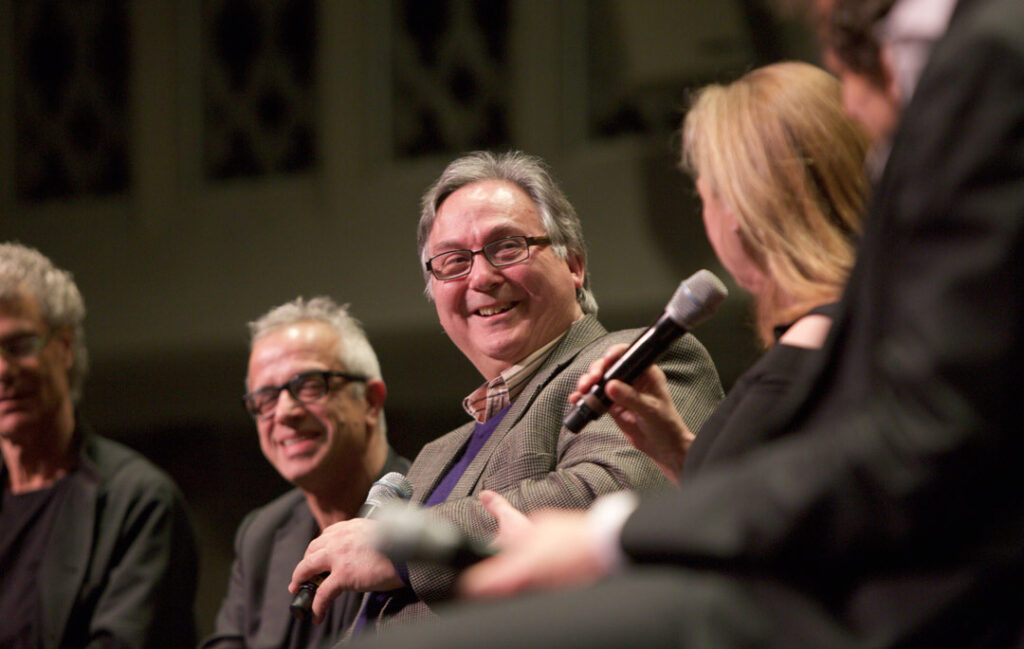 Following the May 21st Baroque Conversations concert with the Los Angeles Chamber Orchestra, soloists Jean-Guihen Queyras, Colin Carr, Thomas Demenga, and Giovanni Sollima, along with Festival artistic director Ralph Kirshbaum and LACO concertmaster Margaret Batjer, presented a "Q&A" session. (Photo by Dario Griffin/USC)
Cellist David Geringas presented a master class at USC's Alfred Newman Recital Hall on May 21st. (Photo by Daniel Anderson/USC)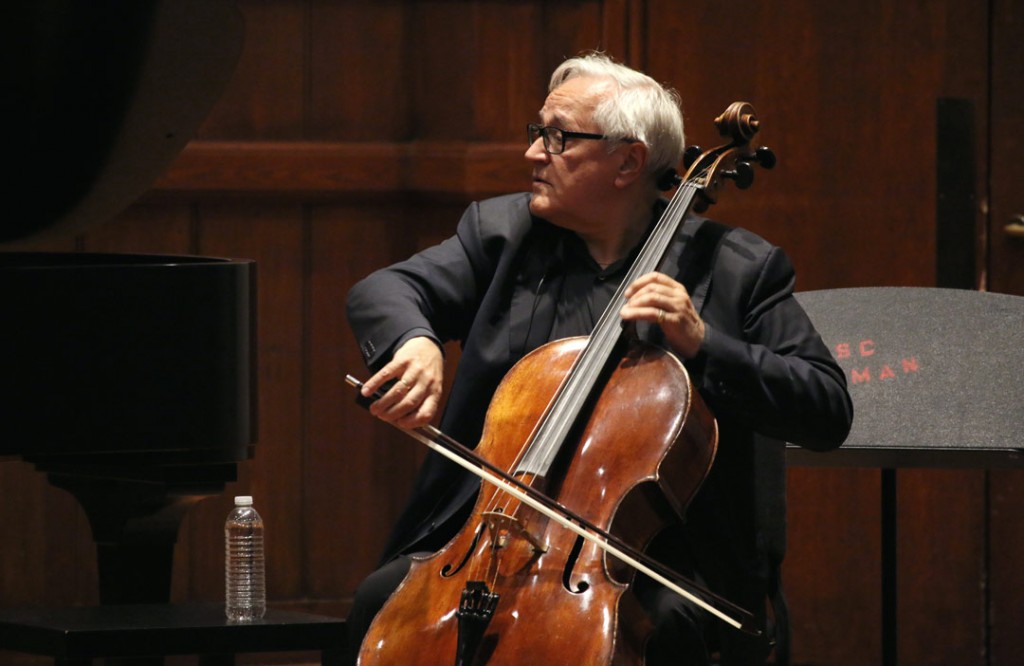 Cellist David Geringas presented a master class at USC's Alfred Newman Recital Hall on May 21st. (Photo by Daniel Anderson/USC)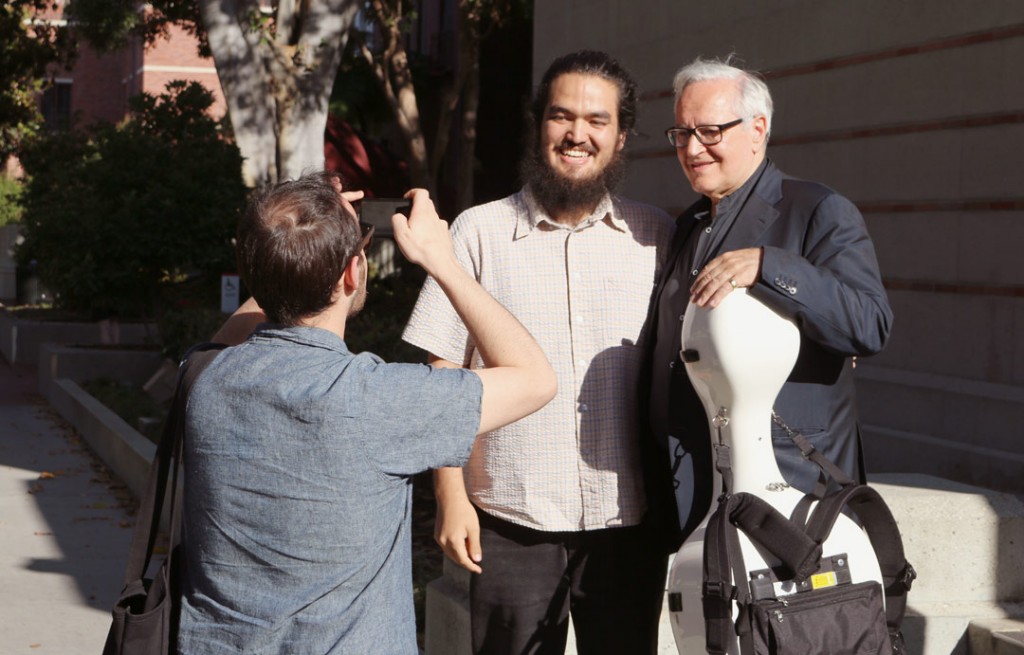 (Photo by Daniel Anderson/USC)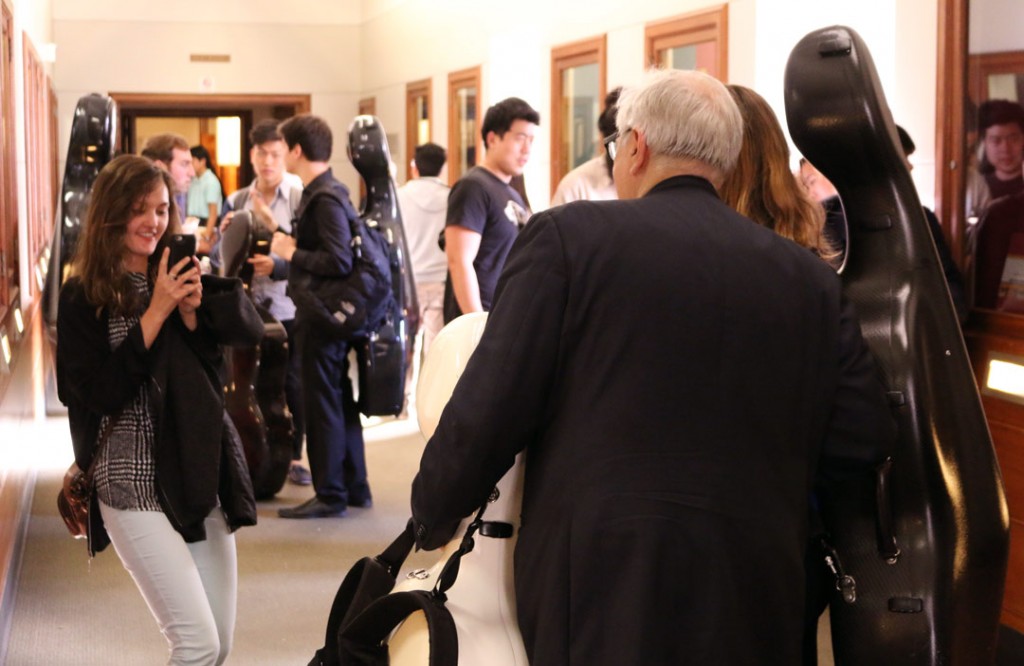 (Photo by Daniel Anderson/USC)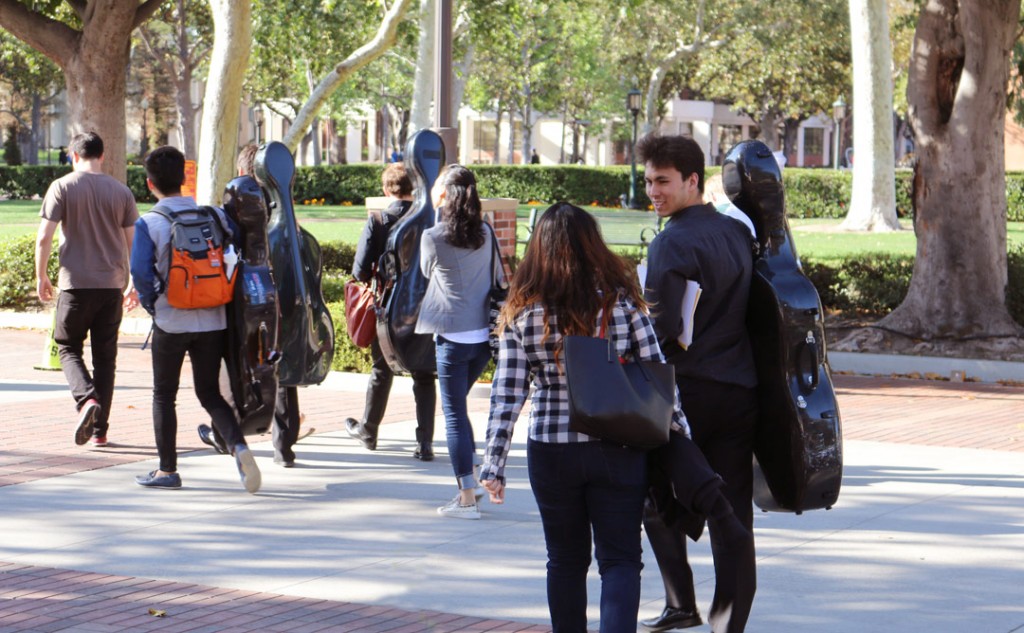 (Photo by Daniel Anderson/USC)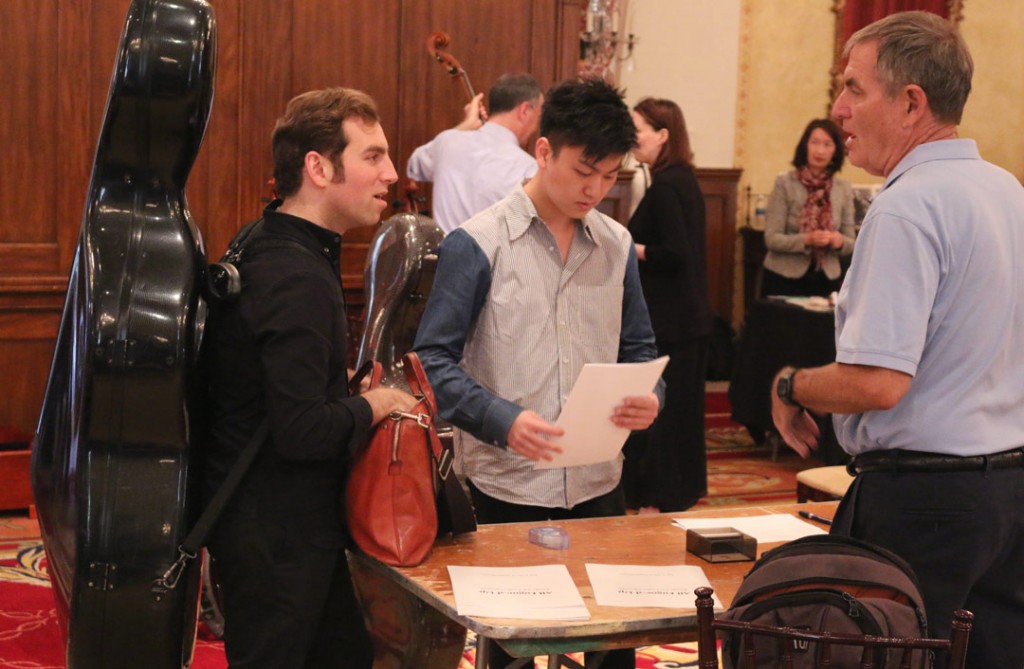 Festival Exhibits (Photo by Scott Rieker/USC)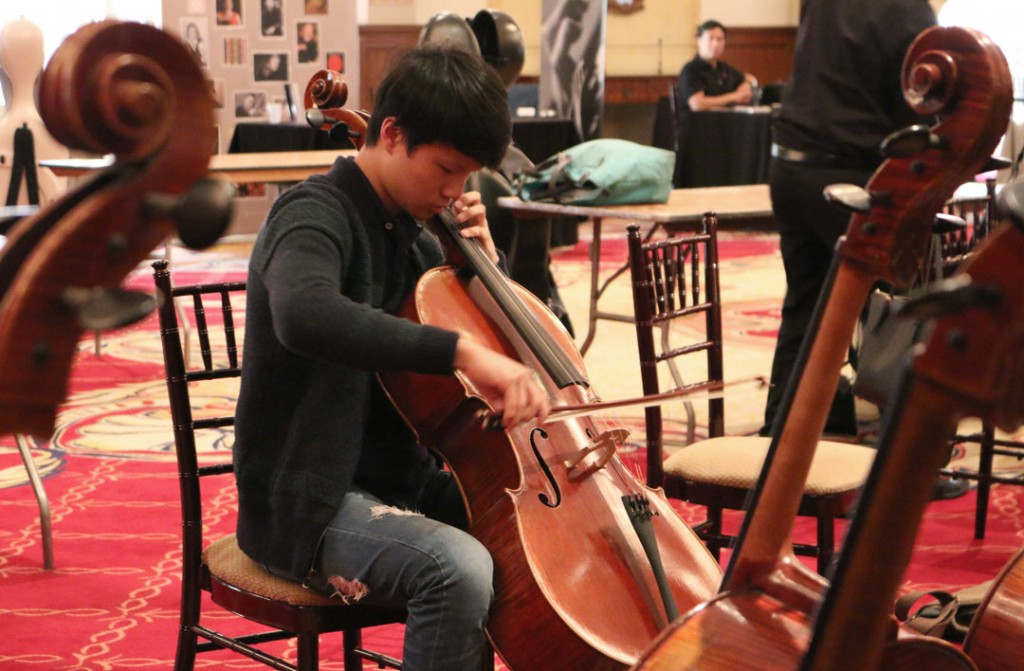 Festival Exhibits (Photo by Scott Rieker/USC)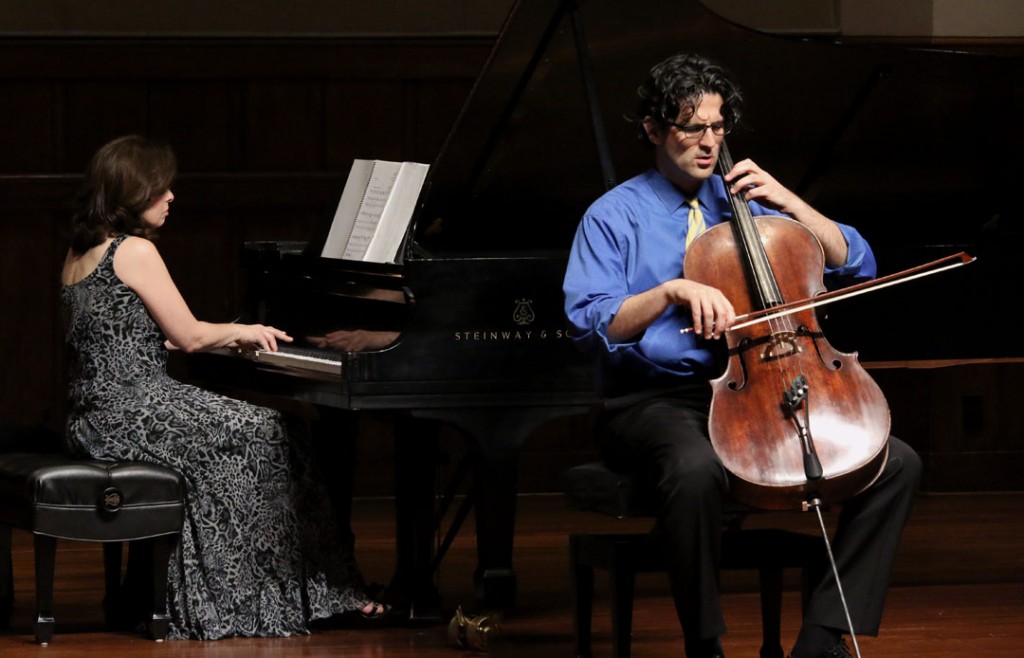 Amit Peled presented a Lunch Concert with pianist Noreen Polera on May 21st. (Photo by Scott Rieker/USC)
Ralph Kirshbaum, artistic director of the Piatigorsky International Cello Festival and chair of the USC Thornton Strings department, presented a master class on May 21st. (Photo by Daniel Anderson/USC)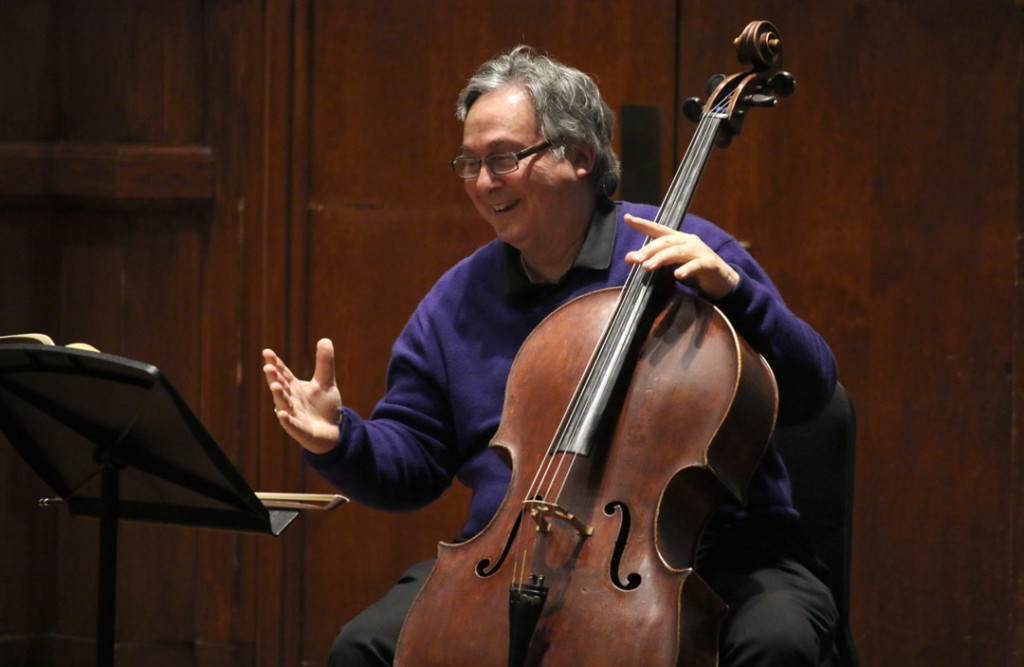 Ralph Kirshbaum, artistic director of the Piatigorsky International Cello Festival and chair of the USC Thornton Strings department, presented a master class on May 21st. (Photo by Daniel Anderson/USC)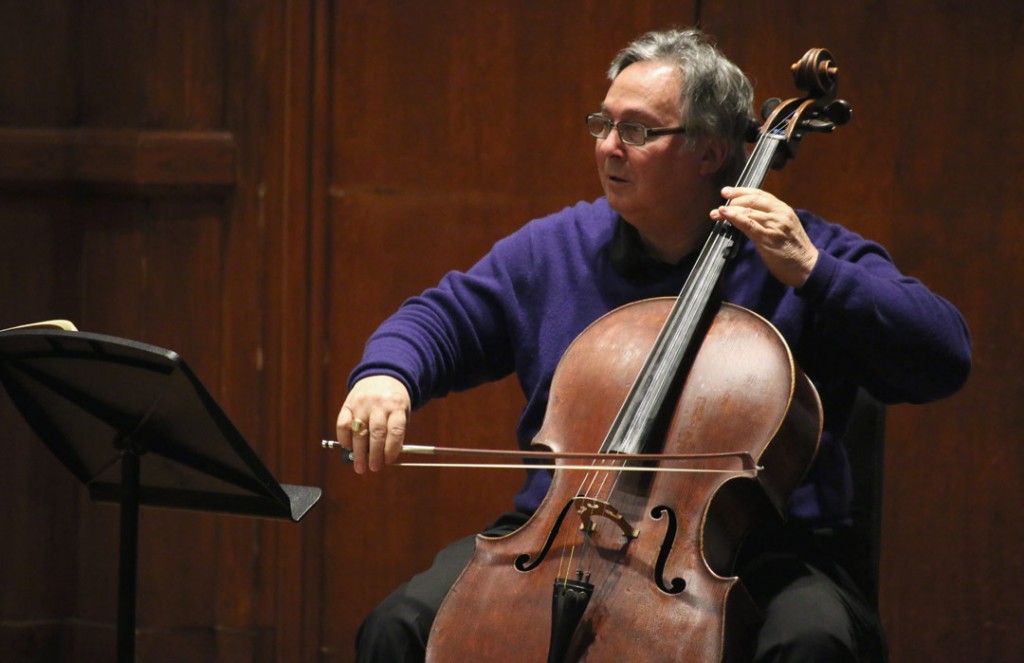 Ralph Kirshbaum, artistic director of the Piatigorsky International Cello Festival and chair of the USC Thornton Strings department, presented a master class on May 21st. (Photo by Daniel Anderson/USC)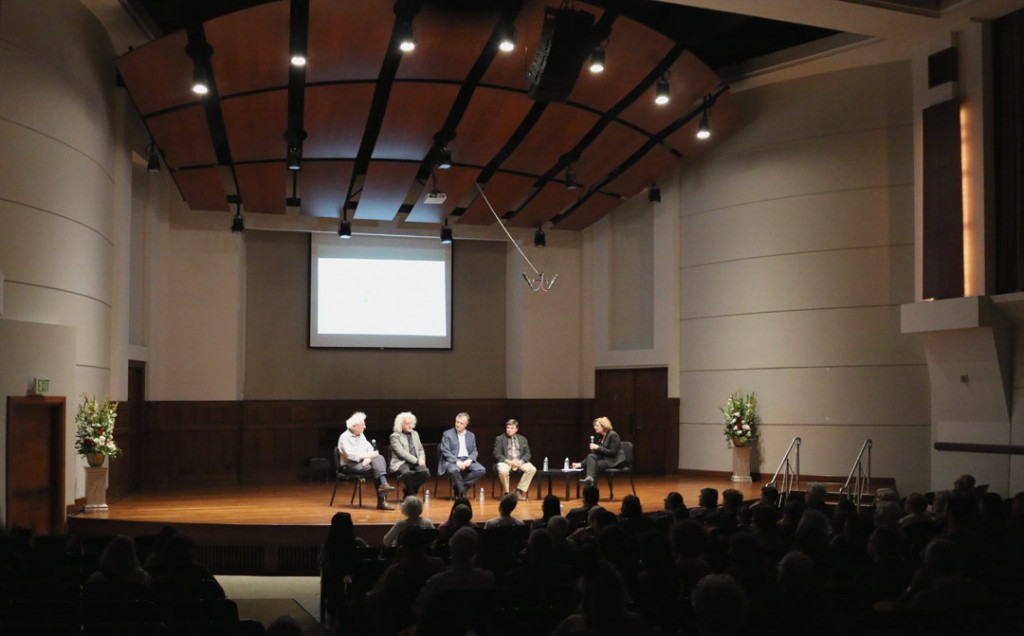 On May 21st, four of Piatigorsky's former students—Laurence Lesser, Mischa Maisky, Jeffrey Solow, and Raphael Wallfisch—celebrated their great teacher in a panel discussion, hosted by KUSC executive producer Gail Eichenthal. (Photo by Daniel Anderson/USC)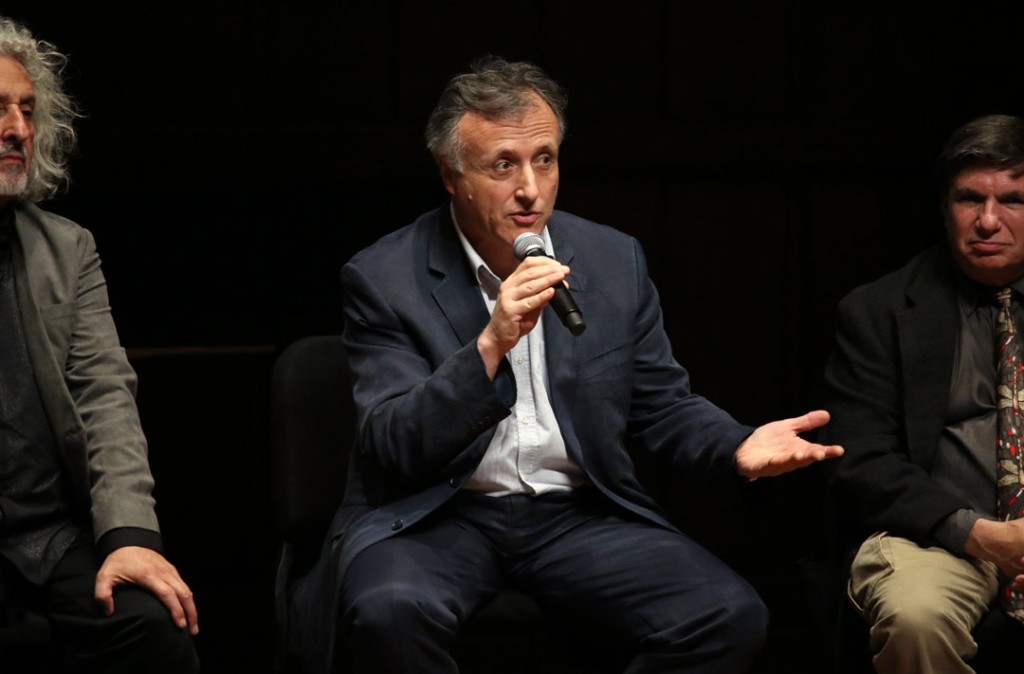 On May 21st, four of Piatigorsky's former students—Laurence Lesser, Mischa Maisky, Jeffrey Solow, and Raphael Wallfisch—celebrated their great teacher in a panel discussion, hosted by KUSC executive producer Gail Eichenthal. (Photo by Daniel Anderson/USC)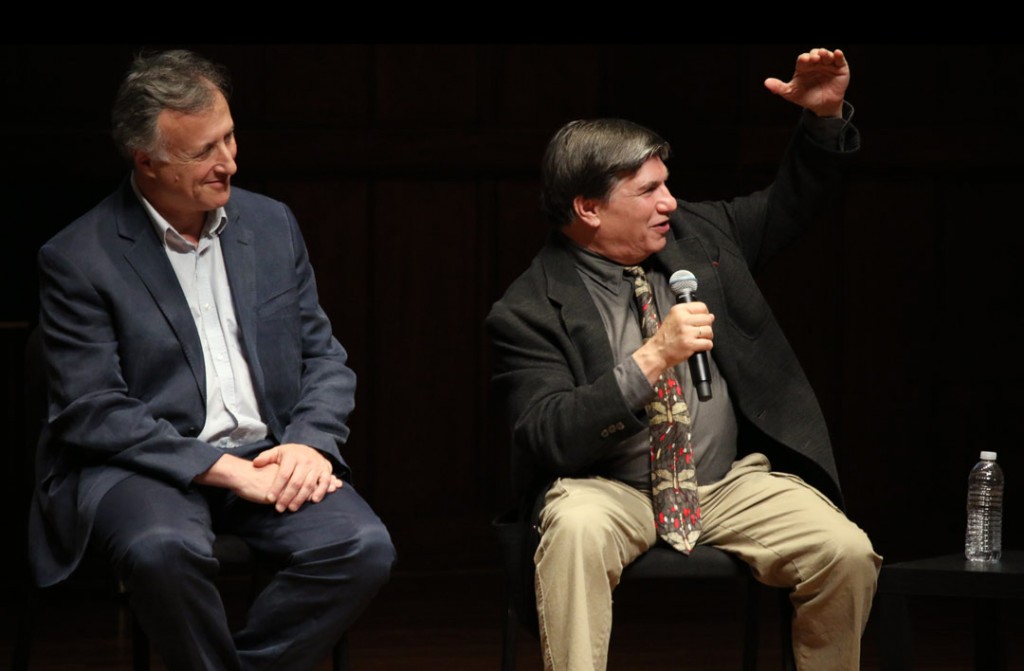 On May 21st, four of Piatigorsky's former students—Laurence Lesser, Mischa Maisky, Jeffrey Solow, and Raphael Wallfisch—celebrated their great teacher in a panel discussion, hosted by KUSC executive producer Gail Eichenthal. (Photo by Daniel Anderson/USC)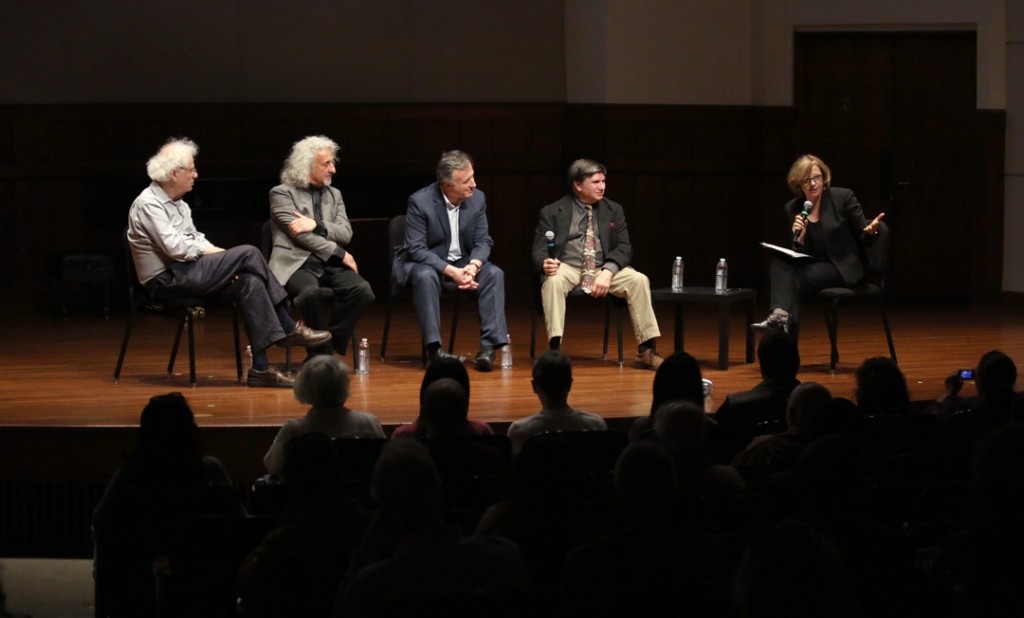 On May 21st, four of Piatigorsky's former students—Laurence Lesser, Mischa Maisky, Jeffrey Solow, and Raphael Wallfisch—celebrated their great teacher in a panel discussion, hosted by KUSC executive producer Gail Eichenthal. (Photo by Daniel Anderson/USC)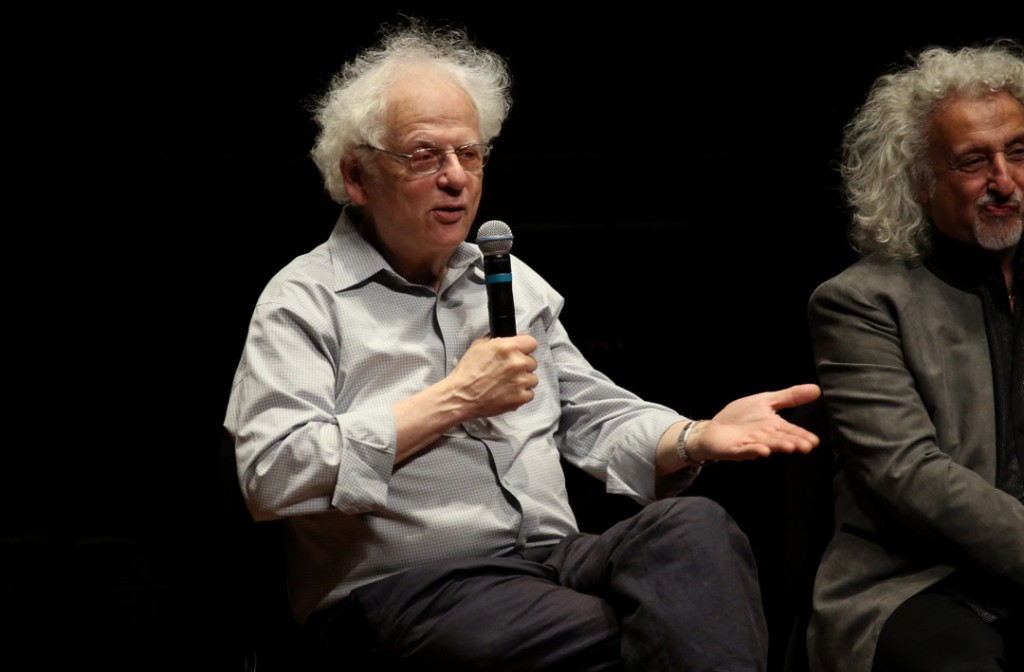 On May 21st, four of Piatigorsky's former students—Laurence Lesser, Mischa Maisky, Jeffrey Solow, and Raphael Wallfisch—celebrated their great teacher in a panel discussion, hosted by KUSC executive producer Gail Eichenthal. (Photo by Daniel Anderson/USC)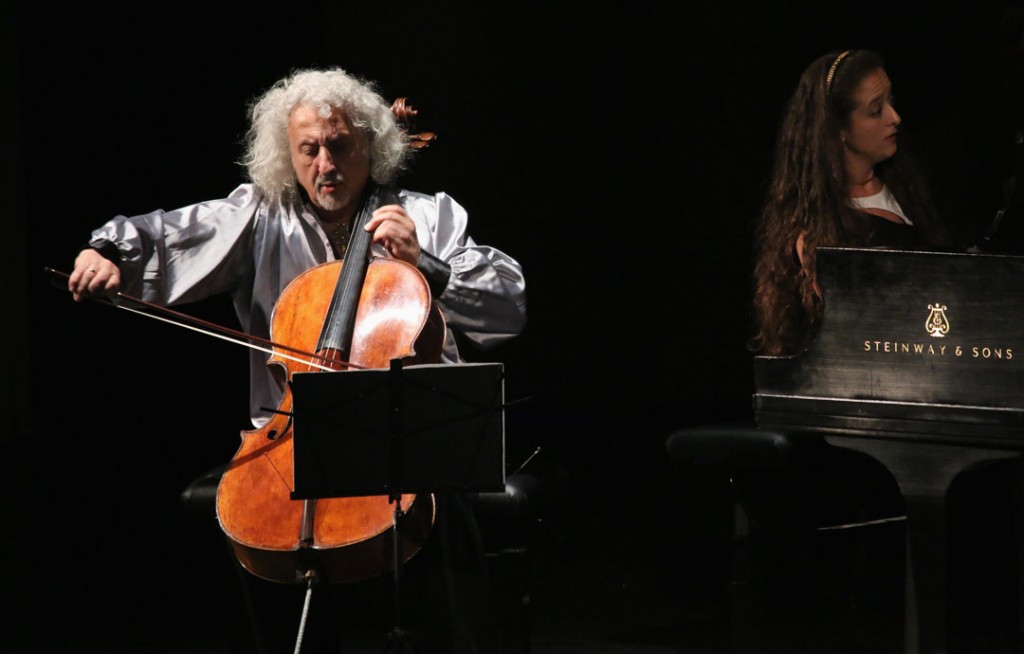 The second half of the May 20th Evening Recital featured cellist Mischa Maisky with pianist Lily Maisky. (Photo by Daniel Anderson/USC)
The second half of the May 20th Evening Recital featured cellist Mischa Maisky with pianist Lily Maisky. (Photo by Daniel Anderson/USC)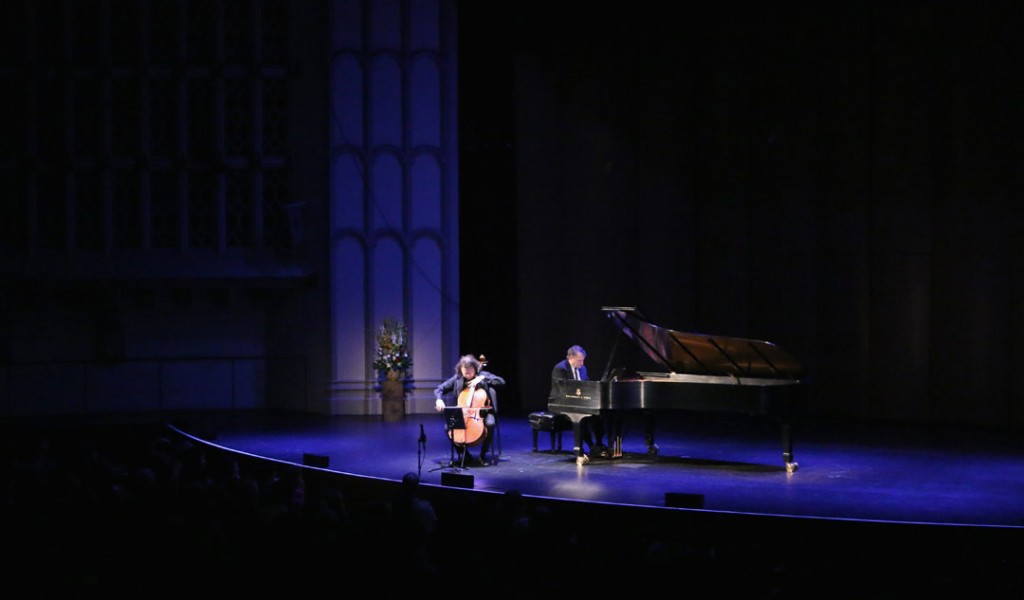 The May 20th Evening Recital at USC's Bovard Auditorium featured cellist Matt Haimovitz with pianist Christopher O'Riley. (Photo by Daniel Anderson/USC)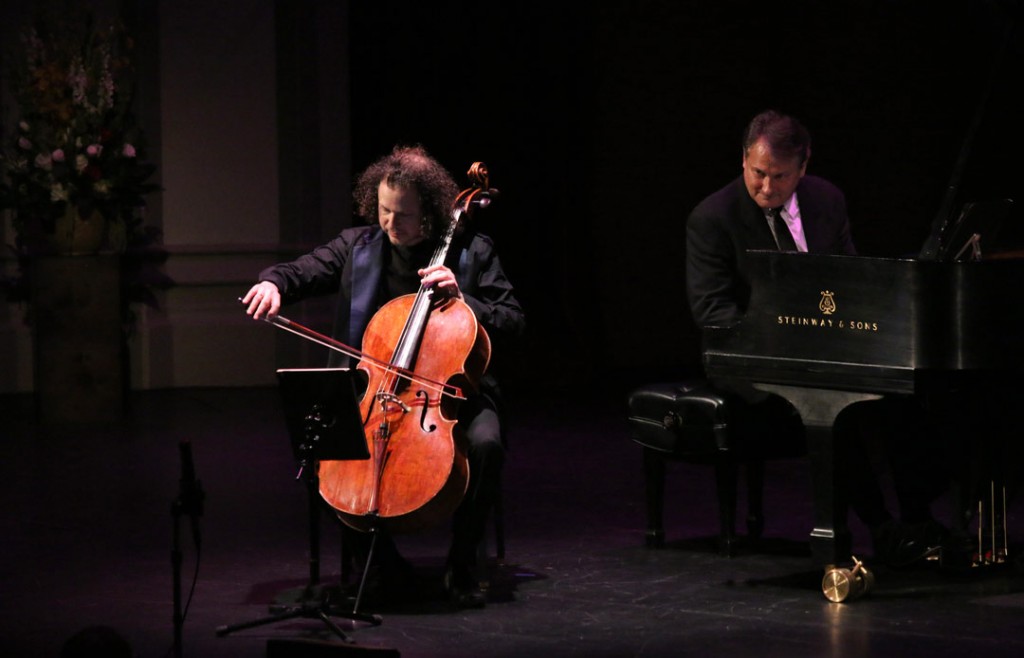 The May 20th Evening Recital at USC's Bovard Auditorium featured cellist Matt Haimovitz with pianist Christopher O'Riley. (Photo by Daniel Anderson/USC)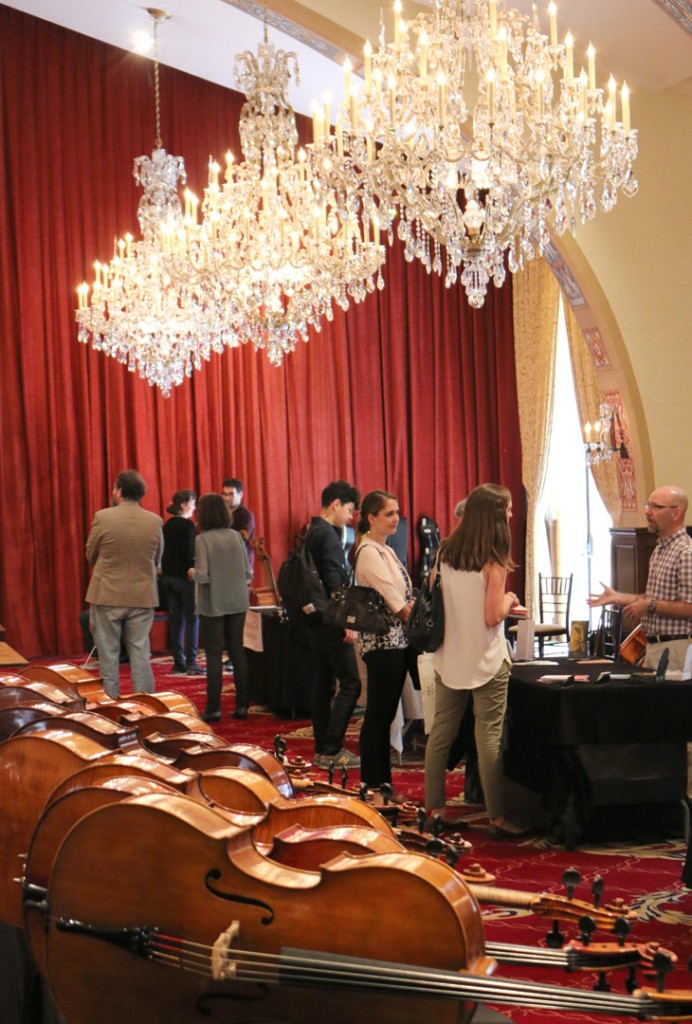 Festival Exhibition Hall at USC's Town & Gown (Photo by Scott Rieker/USC)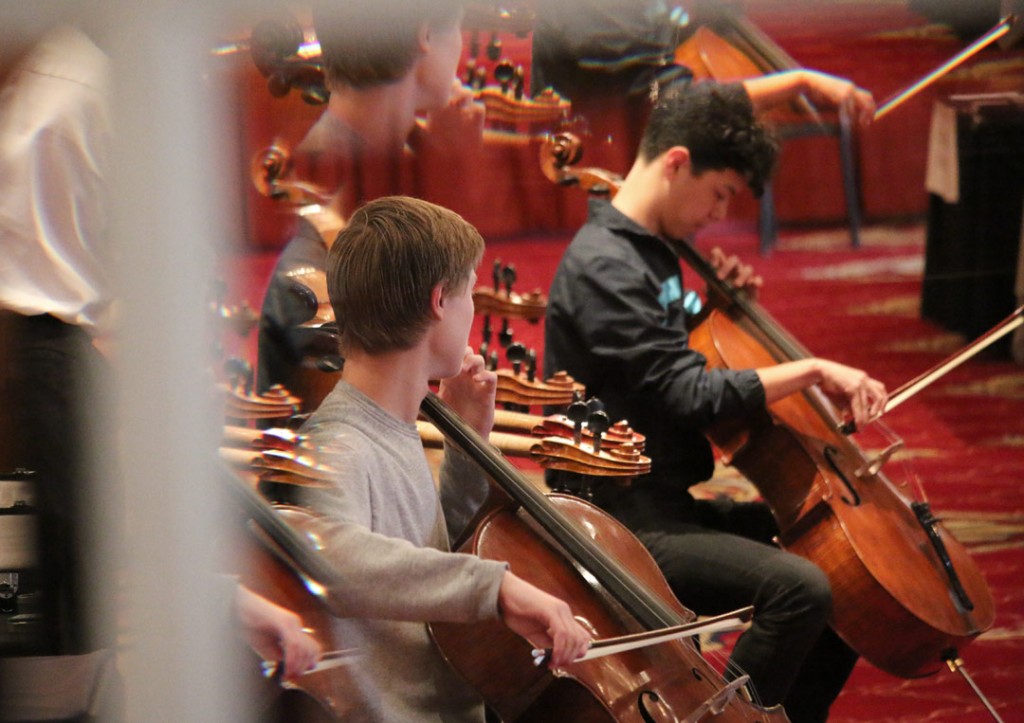 Festival Exhibition Hall at USC's Town & Gown (Photo by Scott Rieker/USC)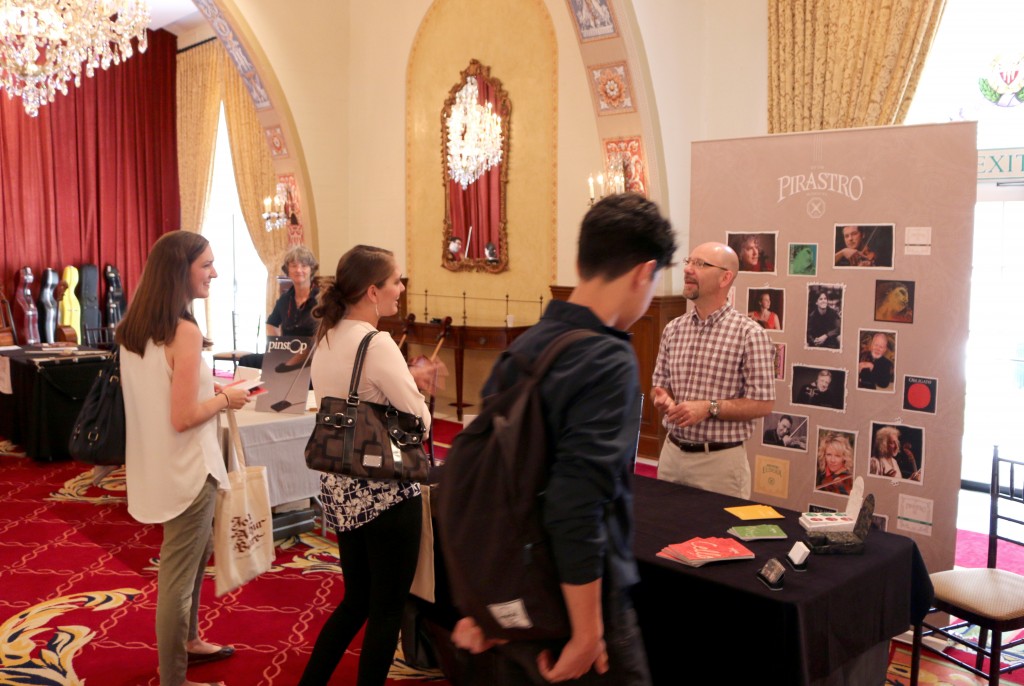 Festival Exhibition Hall at USC's Town & Gown (Photo by Scott Rieker/USC)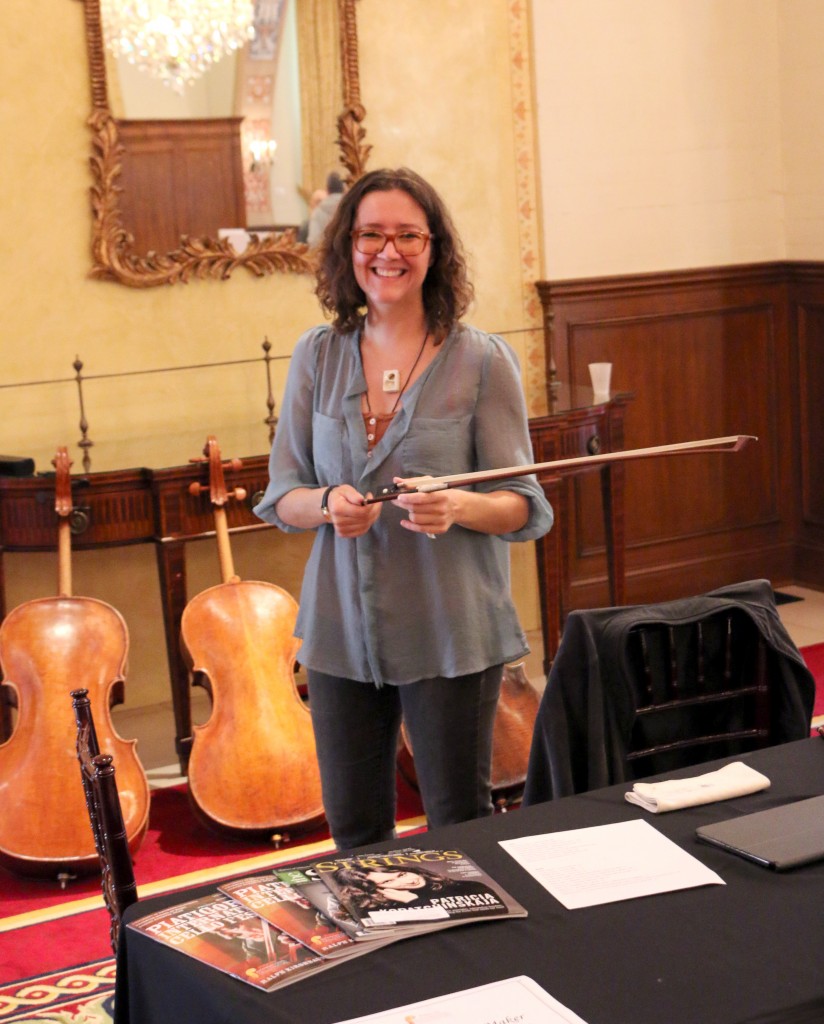 Festival Exhibition Hall at USC's Town & Gown (Photo by Scott Rieker/USC)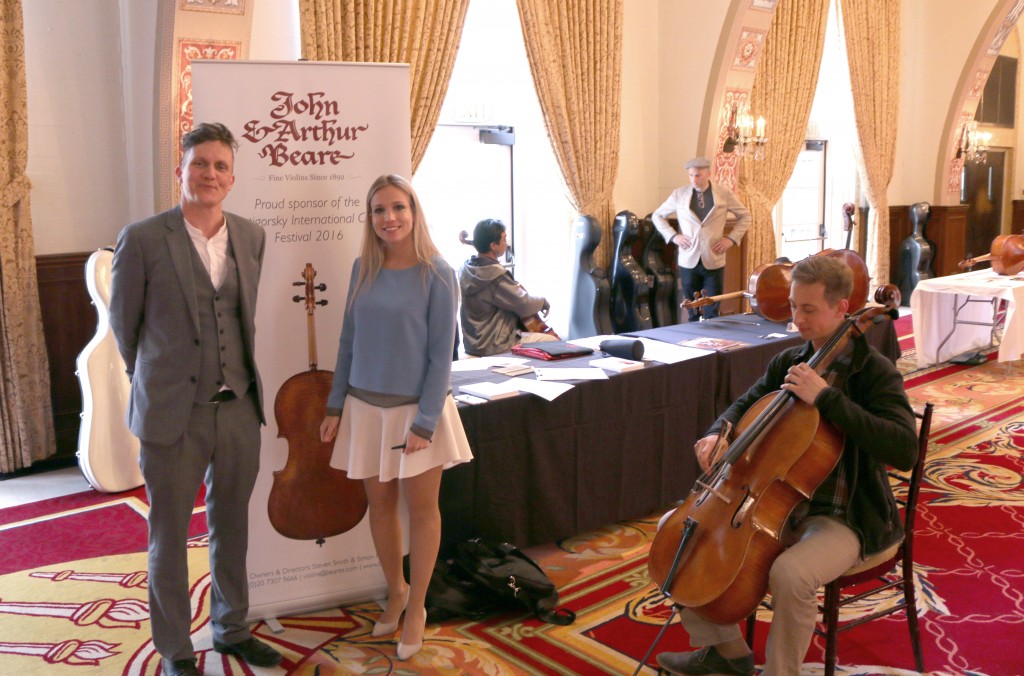 Festival Exhibition Hall at USC's Town & Gown (Photo by Scott Rieker/USC)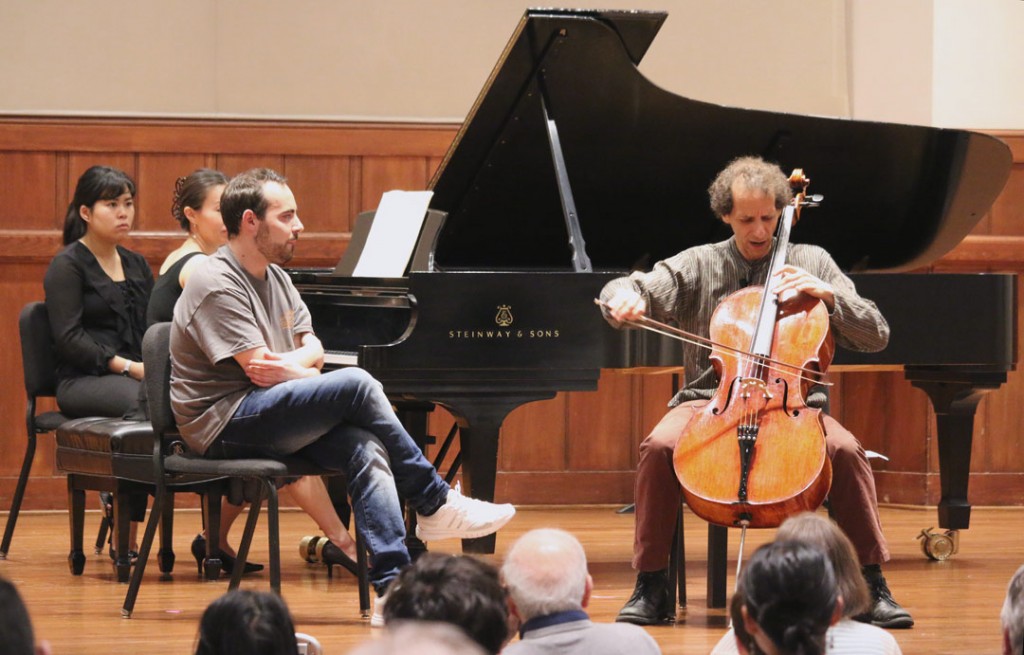 British cellist Colin Carr presented a Master Class on May 20th at USC's Alfred Newman Recital Hall. (Photo by Scott Rieker/USC)
Cellist Jeffrey Solow, along with pianist Ayke Agus (not pictured), performed Piatigorsky's transcriptions of Haydn, Schubert, and Weber at the May 20 Quintet+ Concert. (Photo by Daniel Anderson/USC)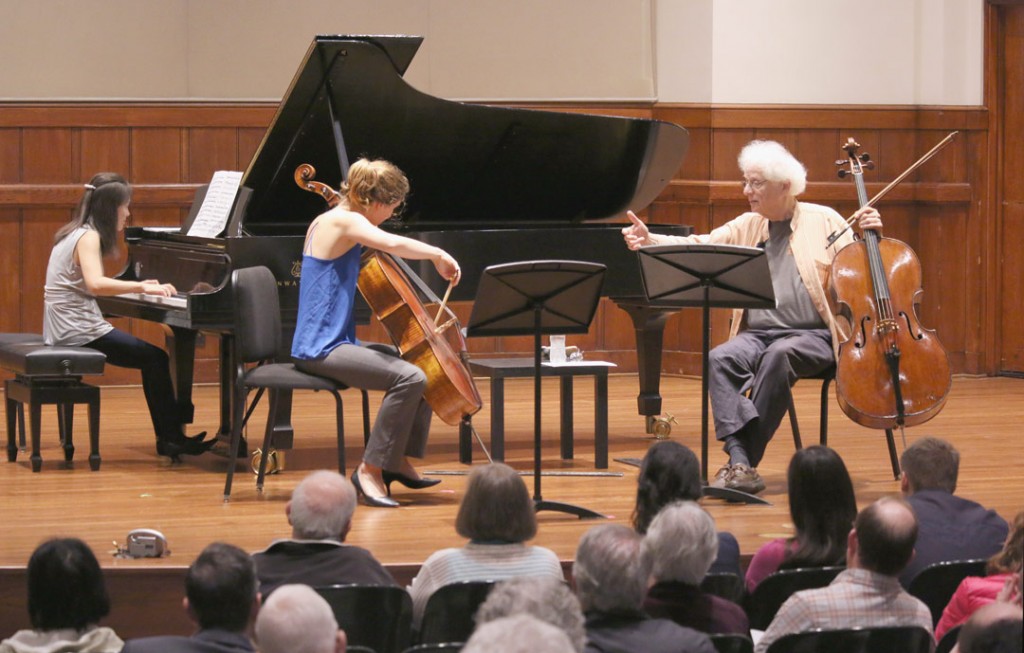 May19_MasterClass_LaurenceLesser_06_crDanielAndersonUSC_Full.jpg Cellist Laurence Lesser led a master class at the Piatigorsky International Cello Festival on May 19. (Photo by Daniel Anderson/USC)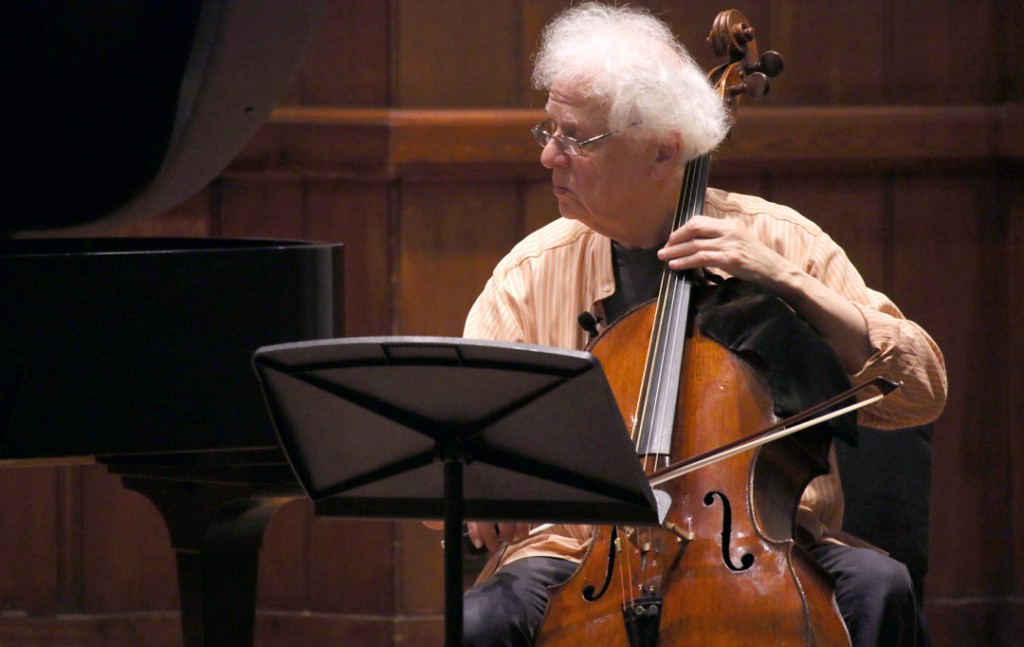 May19_MasterClass_LaurenceLesser_06_crDanielAndersonUSC_Full.jpg Cellist Laurence Lesser led a master class at the Piatigorsky International Cello Festival on May 19. (Photo by Daniel Anderson/USC)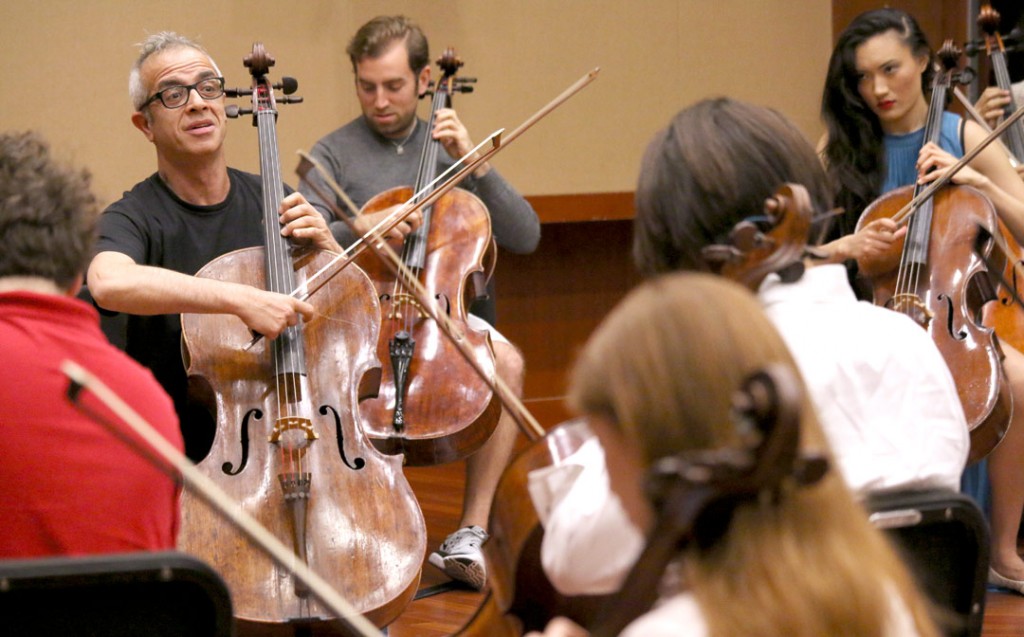 Italian cellist Giovanni Sollima led an energetic workshop in musical improvisation for student Fellows of the Piatigorsky International Cello Festival on May 19 at USC's Schoenfeld Symphonic Hall. (Photo by Daniel Anderson/USC)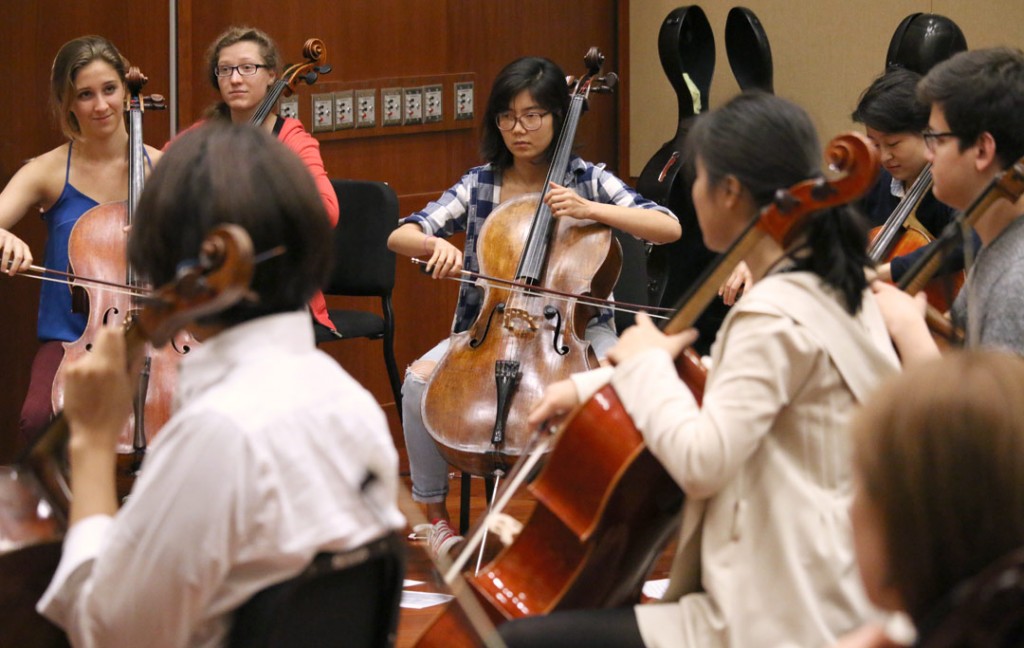 Italian cellist Giovanni Sollima led an energetic workshop in musical improvisation for student Fellows of the Piatigorsky International Cello Festival on May 19 at USC's Schoenfeld Symphonic Hall. (Photo by Daniel Anderson/USC)
Italian cellist Giovanni Sollima led an energetic workshop in musical improvisation for student Fellows of the Piatigorsky International Cello Festival on May 19 at USC's Schoenfeld Symphonic Hall. (Photo by Daniel Anderson/USC)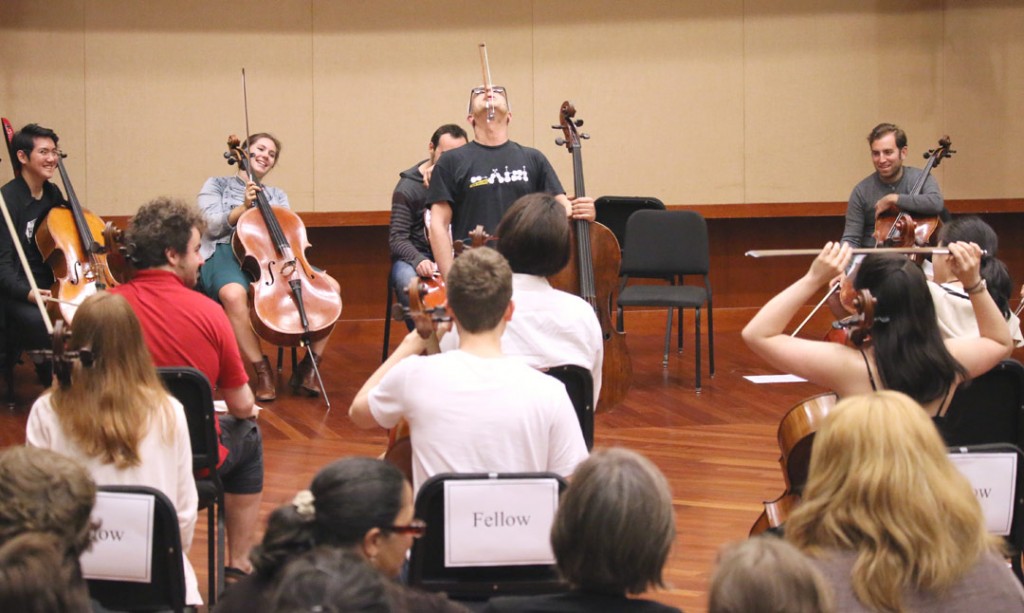 Italian cellist Giovanni Sollima led an energetic workshop in musical improvisation for student Fellows of the Piatigorsky International Cello Festival on May 19 at USC's Schoenfeld Symphonic Hall. (Photo by Daniel Anderson/USC)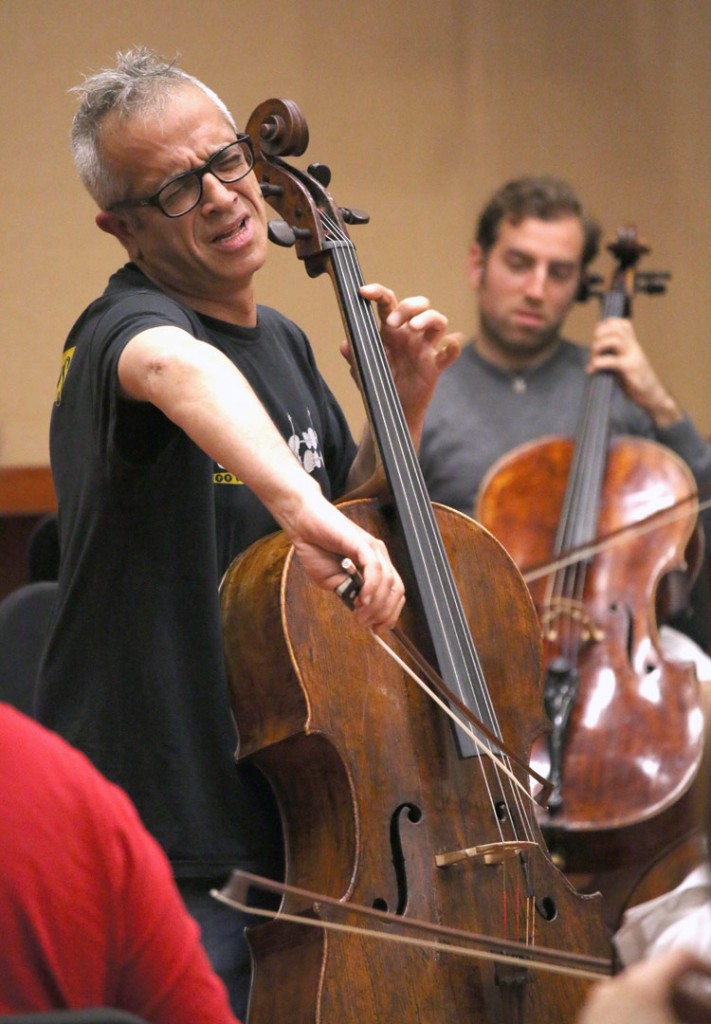 Italian cellist Giovanni Sollima led an energetic workshop in musical improvisation for student Fellows of the Piatigorsky International Cello Festival on May 19 at USC's Schoenfeld Symphonic Hall. (Photo by Daniel Anderson/USC)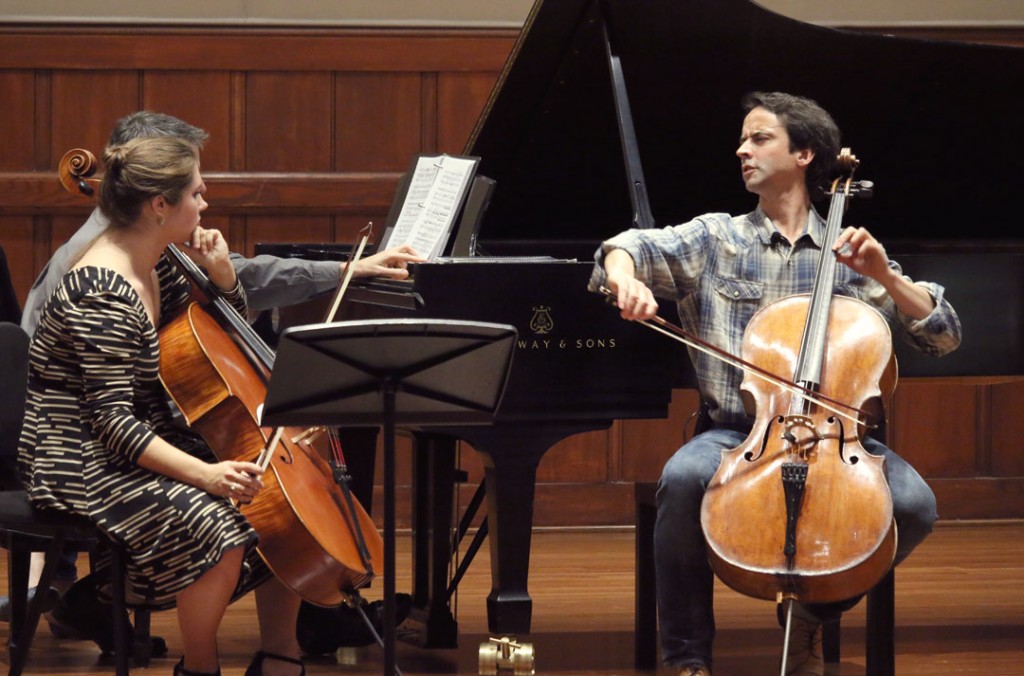 French-Canadian cellist Jean-Guihen Queyras led a Master Class on May 20th at USC's Alfred Newman Recital Hall. (Photo by Daniel Anderson/USC)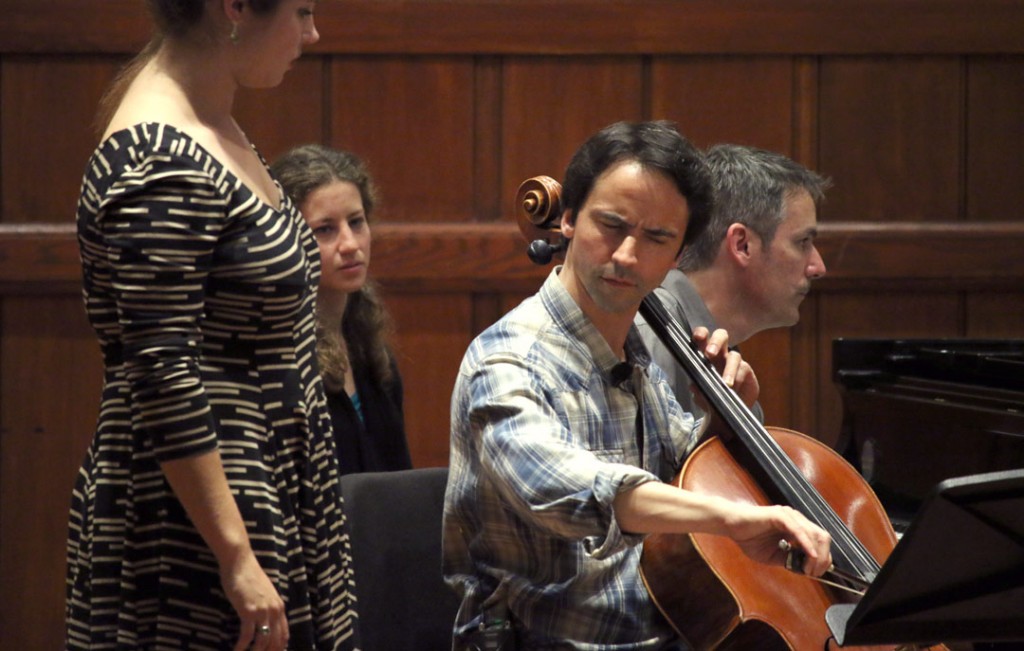 French-Canadian cellist Jean-Guihen Queyras led a Master Class on May 20th at USC's Alfred Newman Recital Hall. (Photo by Daniel Anderson/USC)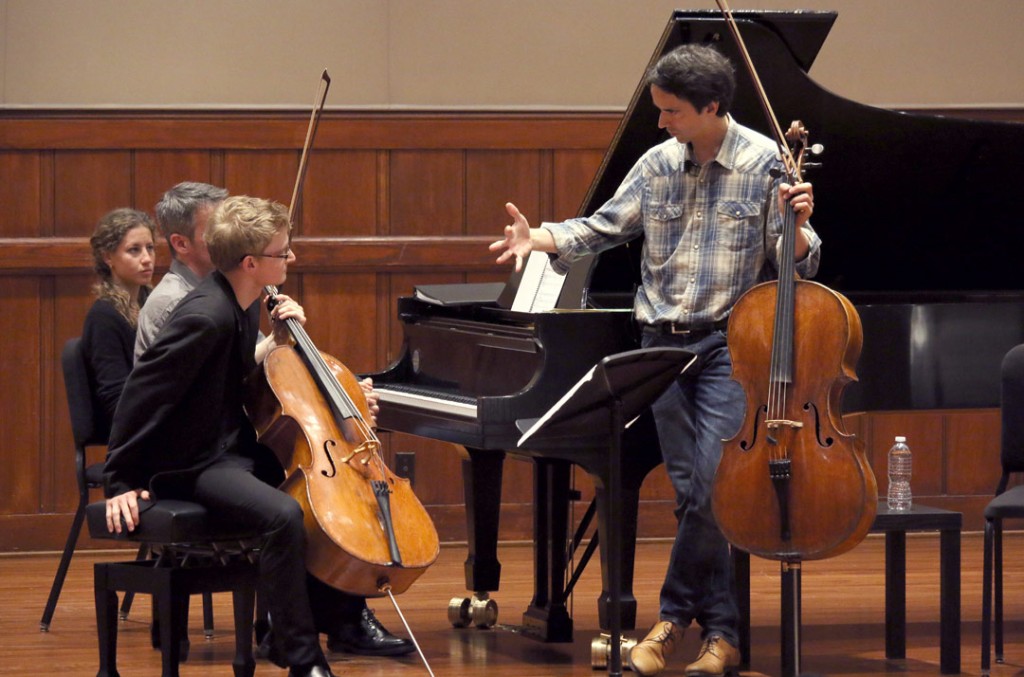 French-Canadian cellist Jean-Guihen Queyras led a Master Class on May 20th at USC's Alfred Newman Recital Hall. (Photo by Daniel Anderson/USC)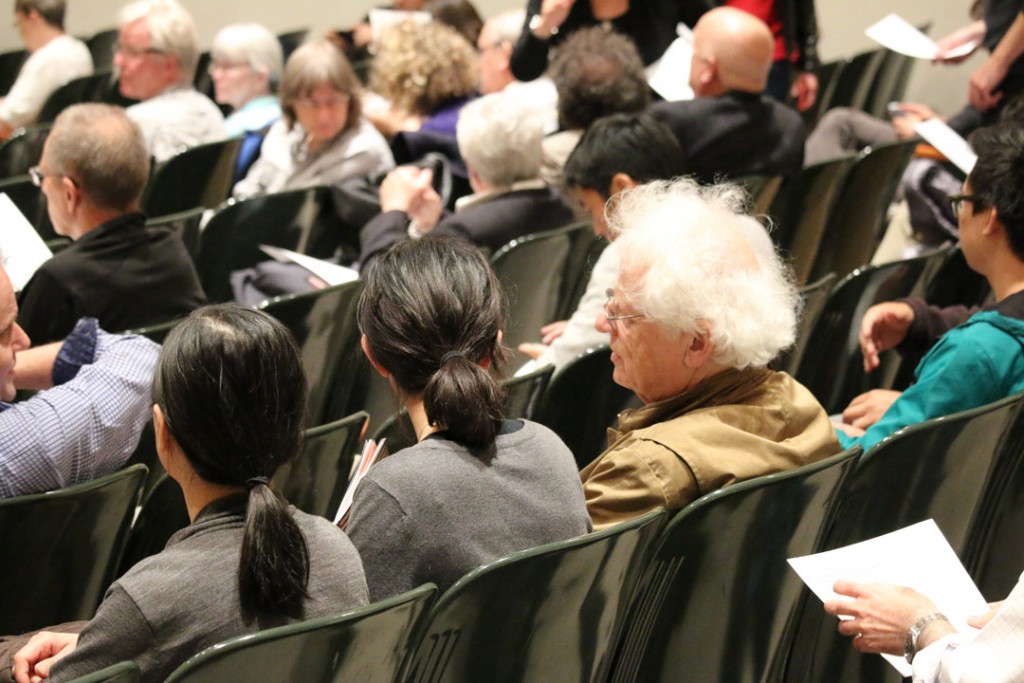 Piatigorsky International Cello Festival (Photo by Daniel Anderson/USC)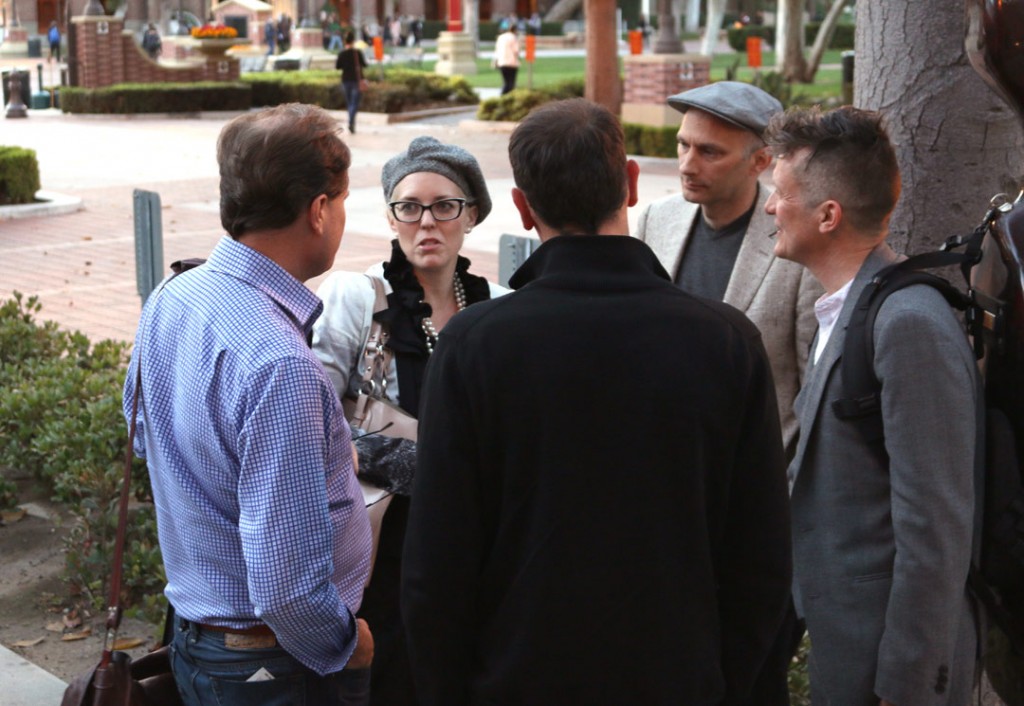 Piatigorsky International Cello Festival (Photo by Daniel Anderson/USC)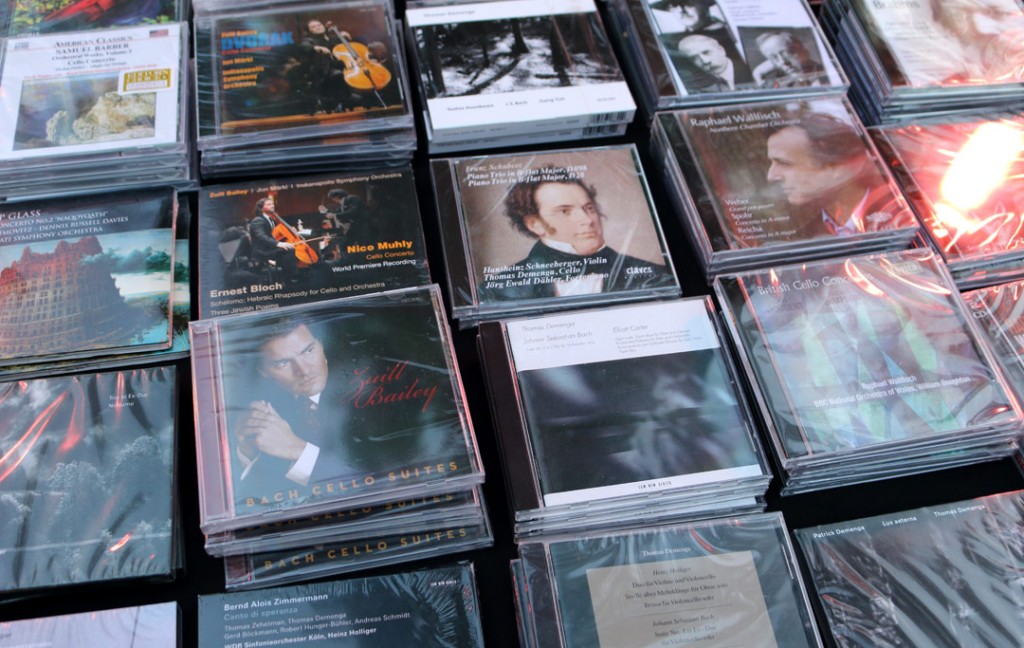 Piatigorsky International Cello Festival (Photo by Daniel Anderson/USC)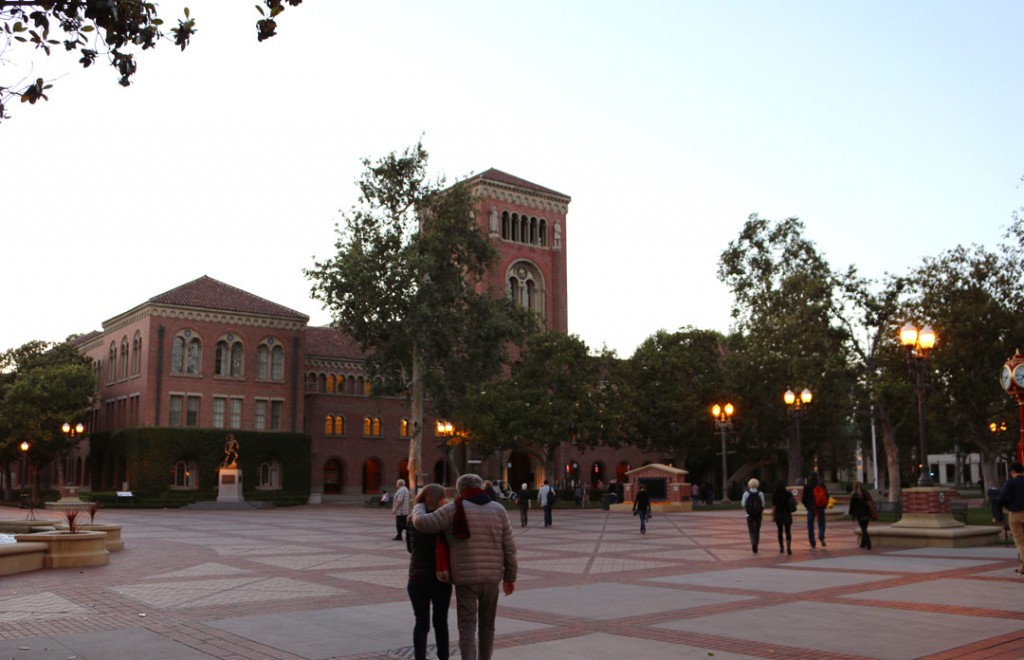 Piatigorsky International Cello Festival (Photo by Daniel Anderson/USC)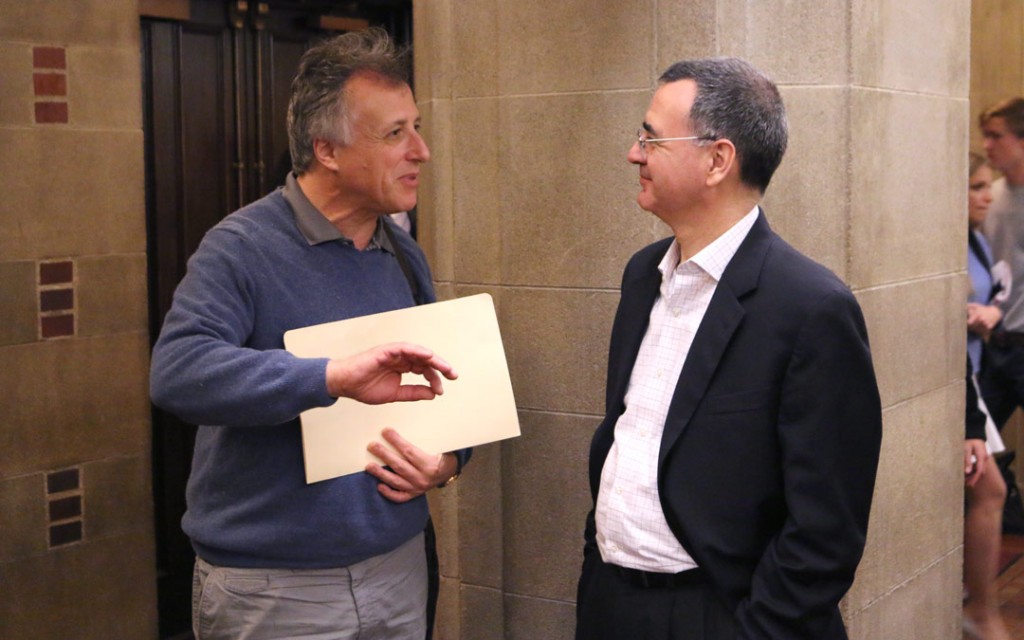 Piatigorsky International Cello Festival (Photo by Daniel Anderson/USC)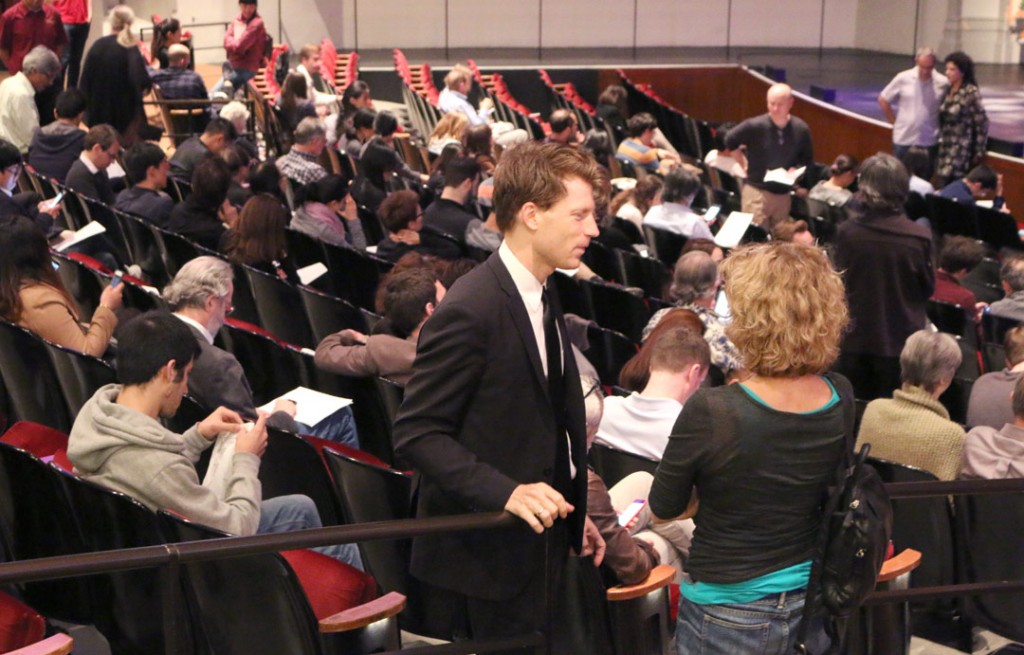 Piatigorsky International Cello Festival (Photo by Daniel Anderson/USC)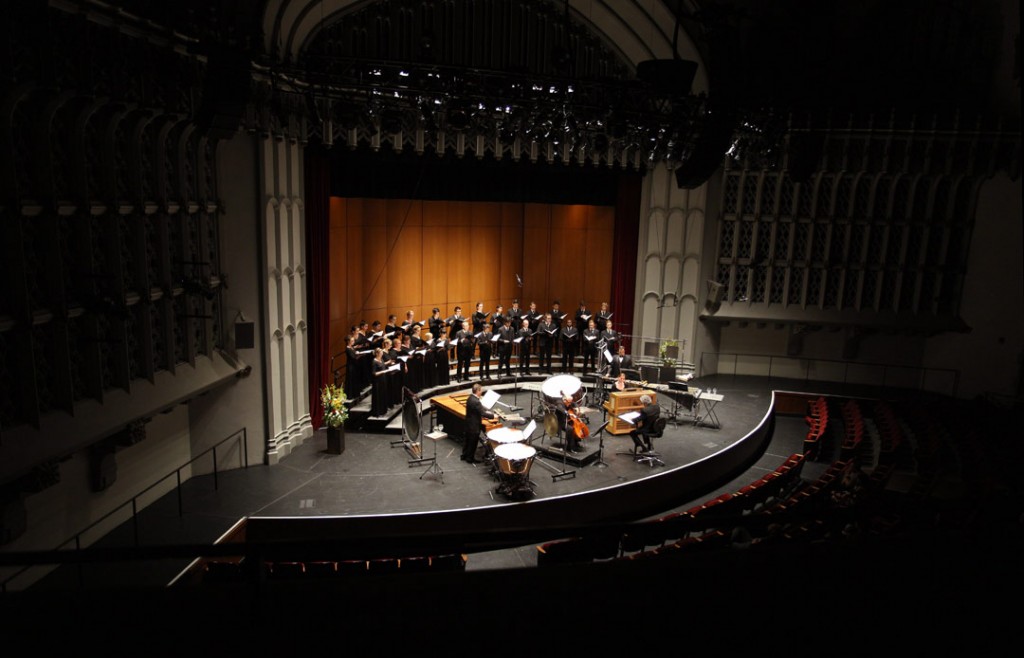 On May 19, cellist David Geringas performed Sofia Gubaidulina's "Canticle of the Sun" with the USC Thornton Chamber Singers, under conductor Uriel Segal at USC's Bovard Auditorium. (Photo by Dario Griffin/USC)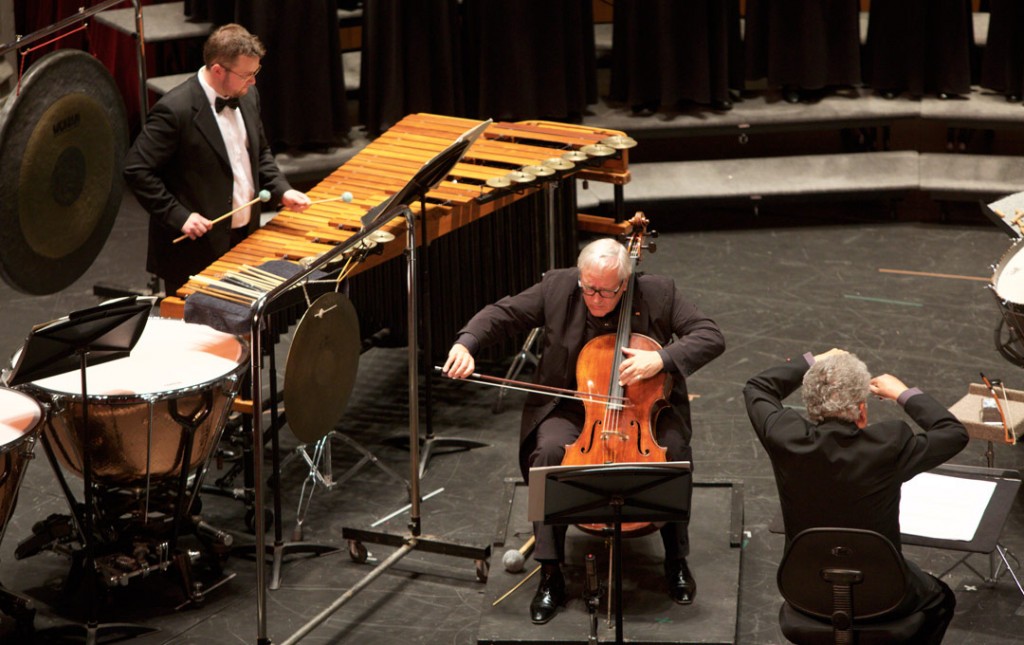 On May 19, cellist David Geringas performed Sofia Gubaidulina's "Canticle of the Sun" with the USC Thornton Chamber Singers, under conductor Uriel Segal at USC's Bovard Auditorium. (Photo by Dario Griffin/USC)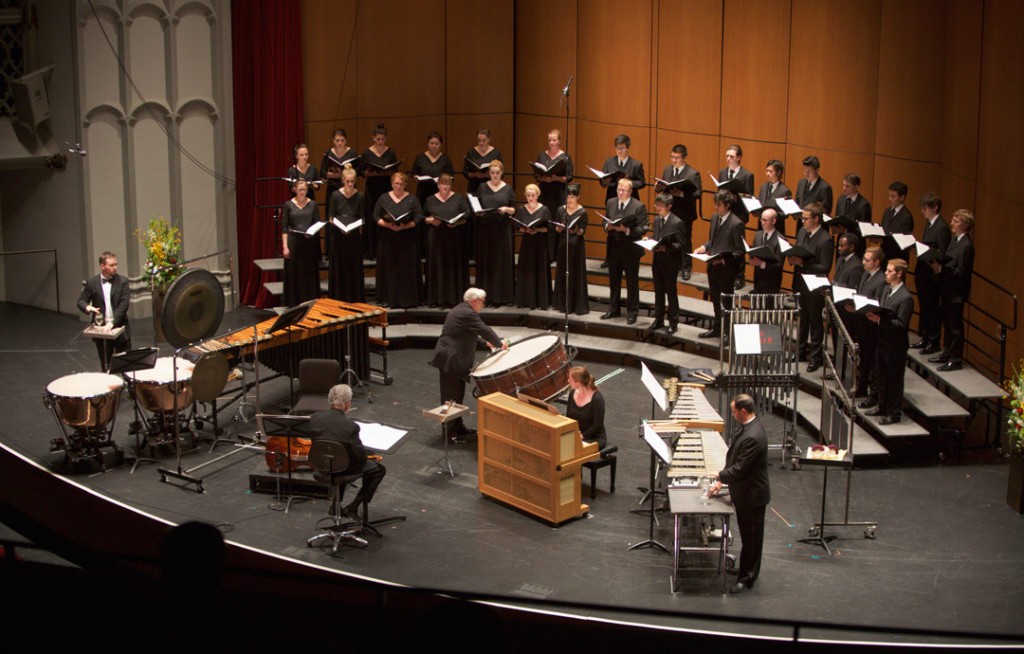 On May 19, cellist David Geringas performed Sofia Gubaidulina's "Canticle of the Sun" with the USC Thornton Chamber Singers, under conductor Uriel Segal at USC's Bovard Auditorium. (Photo by Dario Griffin/USC)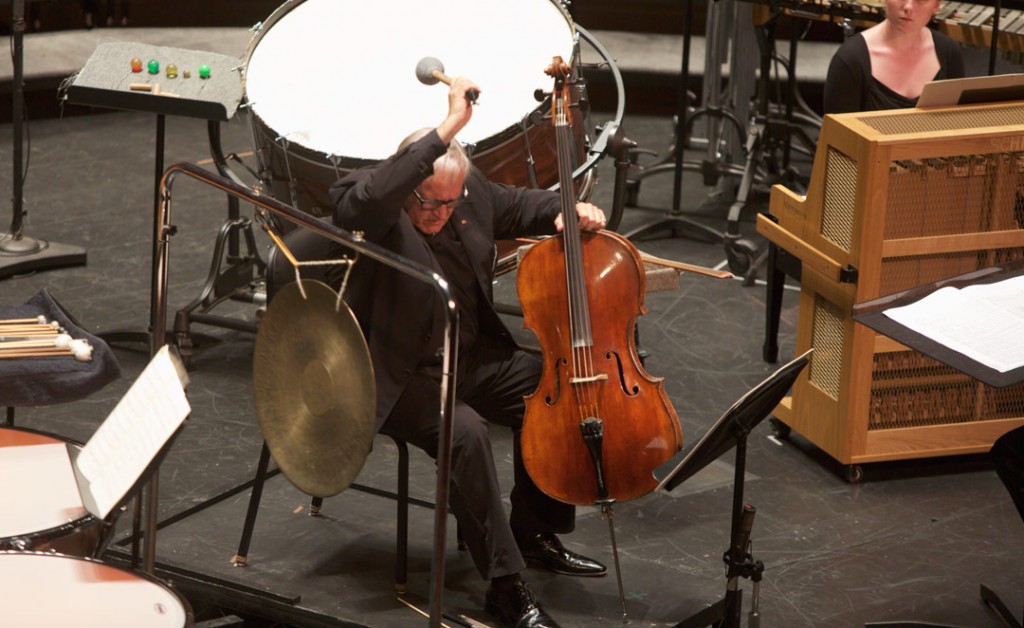 On May 19, cellist David Geringas performed Sofia Gubaidulina's "Canticle of the Sun" with the USC Thornton Chamber Singers, under conductor Uriel Segal at USC's Bovard Auditorium. (Photo by Dario Griffin/USC)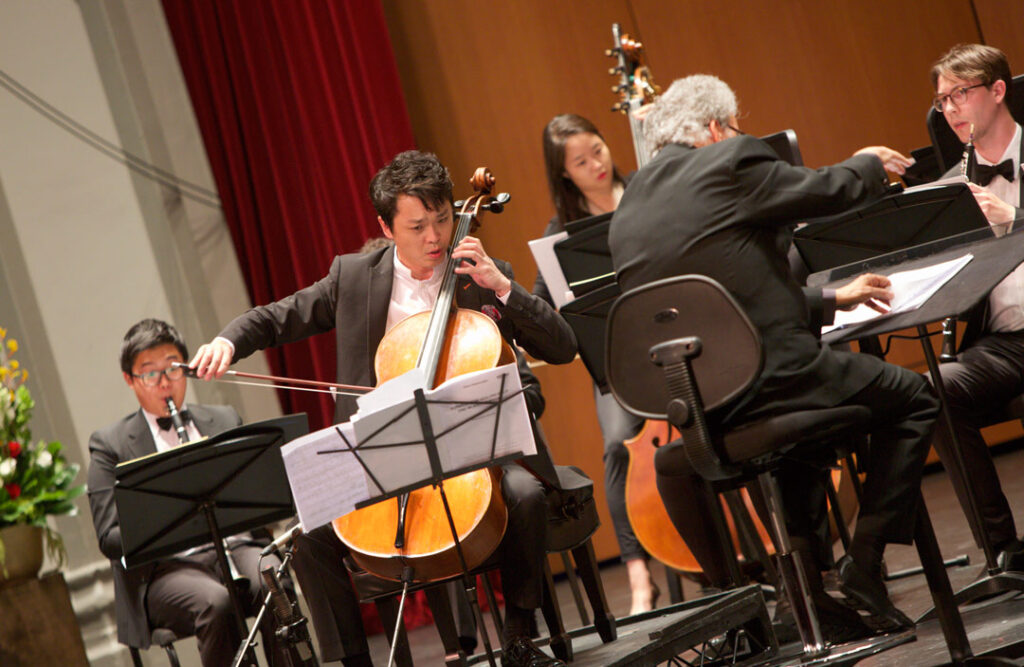 Cellist Li-Wei Qin performed Friedrich Gulda's Concerto for Cello and Wind Orchestra with the USC Thornton Wind Ensemble, under conductor Uriel Segal at USC's Bovard Auditorium on May 19. (Photo by Dario Griffin/USC)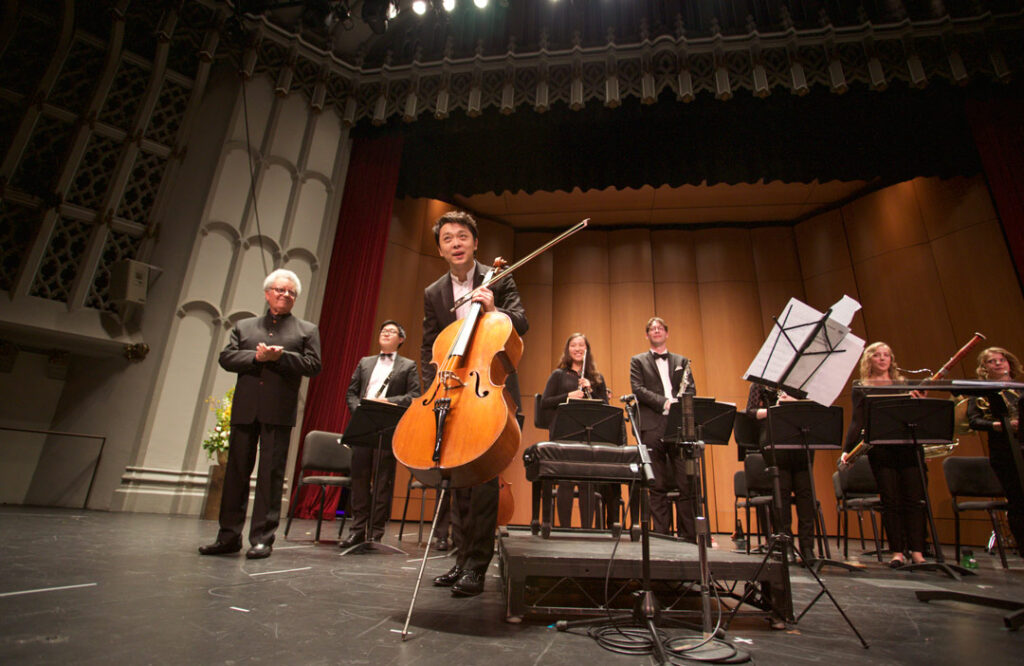 Cellist Li-Wei Qin performed Friedrich Gulda's Concerto for Cello and Wind Orchestra with the USC Thornton Wind Ensemble, under conductor Uriel Segal at USC's Bovard Auditorium on May 19. (Photo by Dario Griffin/USC)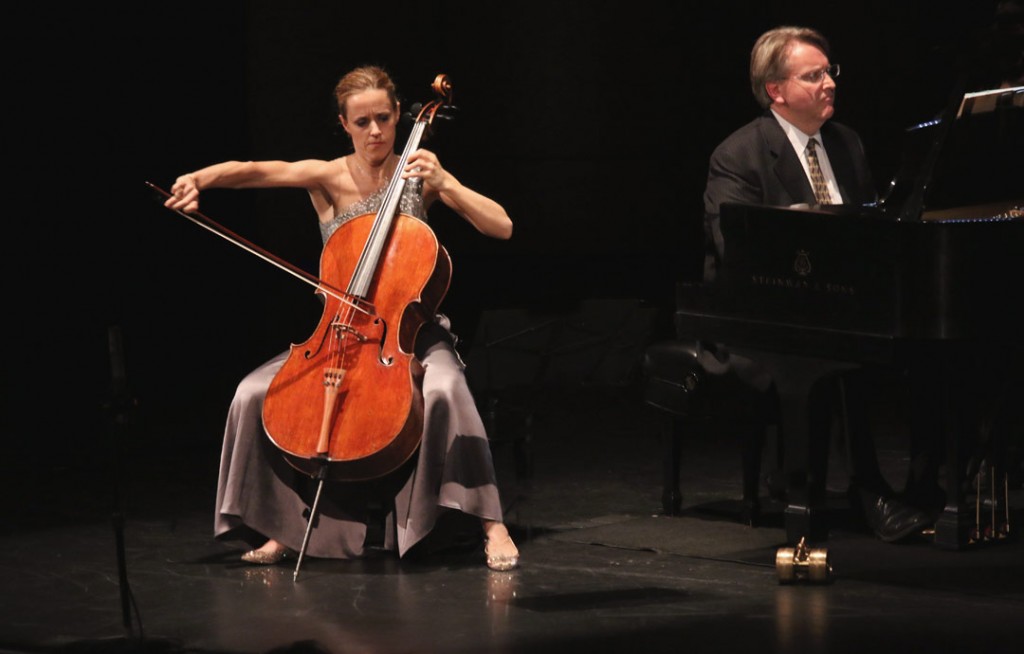 Cellist Sol Gabetta and pianist Kevin Fitz-Gerald were featured at the May 18 Evening Recital, performing Chopin's Sonata in G minor, Op. 65 and his "Grand Duo Concertant," Op. 16a. (Photo by Daniel Anderson/USC)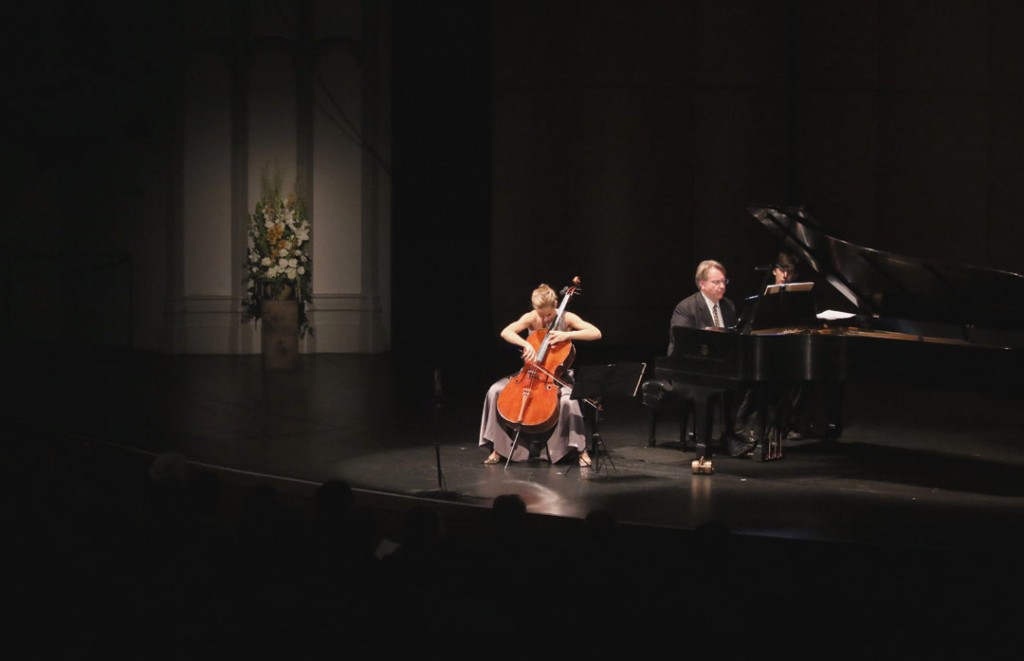 Cellist Sol Gabetta and pianist Kevin Fitz-Gerald were featured at the May 18 Evening Recital, performing Chopin's Sonata in G minor, Op. 65 and his "Grand Duo Concertant," Op. 16a. (Photo by Daniel Anderson/USC)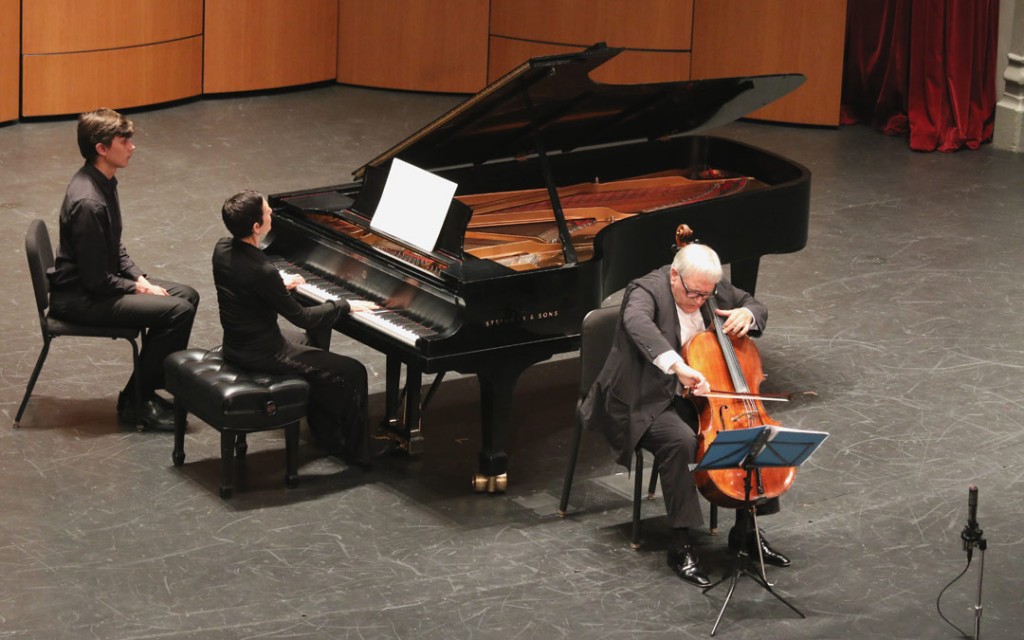 The May 18 Evening Recital at USC's Bovard Auditorium featured cellist David Geringas and pianist Rina Dokshitsky performing Schnittke's Cello Sonata No. 1. (Photo by Daniel Anderson/USC)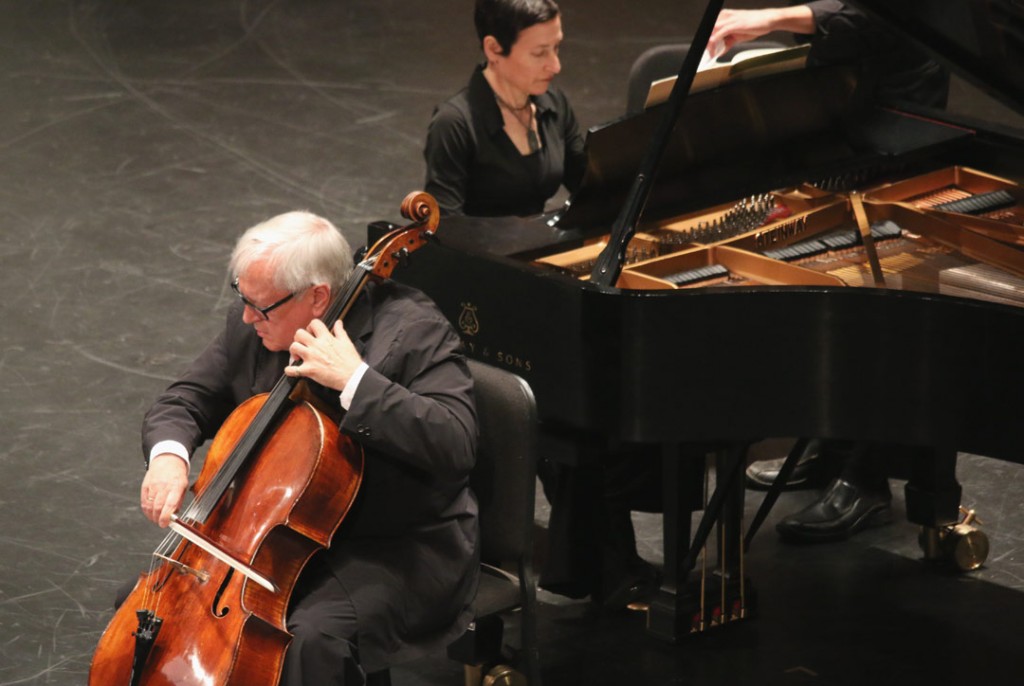 The May 18 Evening Recital at USC's Bovard Auditorium featured cellist David Geringas and pianist Rina Dokshitsky performing Schnittke's Cello Sonata No. 1. (Photo by Daniel Anderson/USC)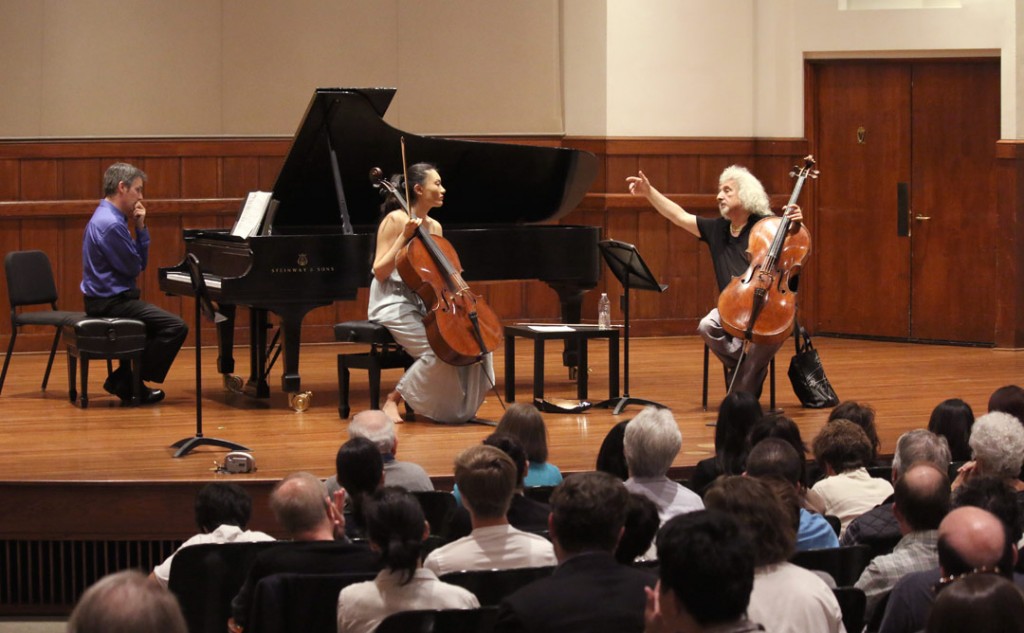 On May 18, Latvian-born Israeli cellist Mischa Maisky led a master class at USC's Alfred Newman Recital Hall. (Photo by Daniel Anderson/USC)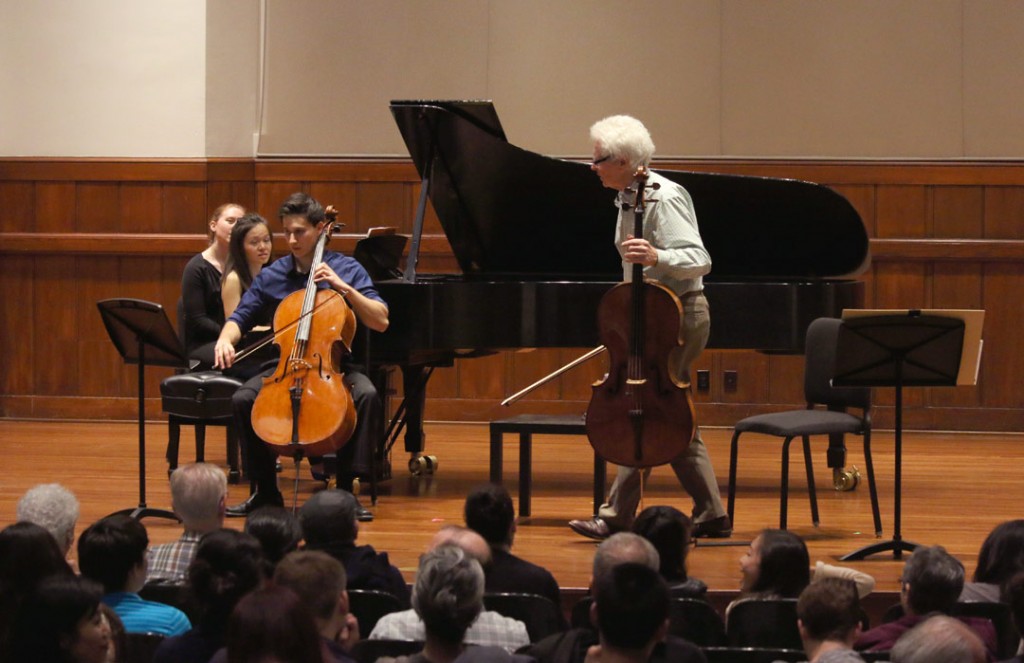 Acclaimed American cellist Ronald Leonard, former holder of the Piatigorsky Endowed Chair in Violoncello at USC, held a master class on May 18. (Photo by Daniel Anderson/USC)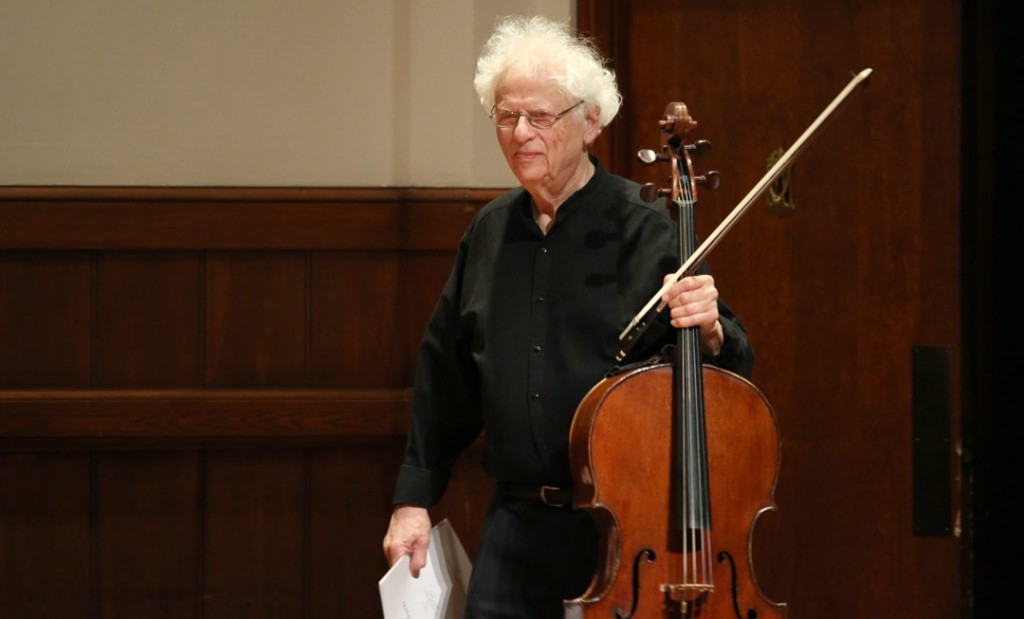 Cellist Laurence Lesser performed Bach's Suite No. 5 in C minor, BWV 1011 (lute version) at the May 18 Quintet+ concert. (Photo by Daniel Anderson/USC)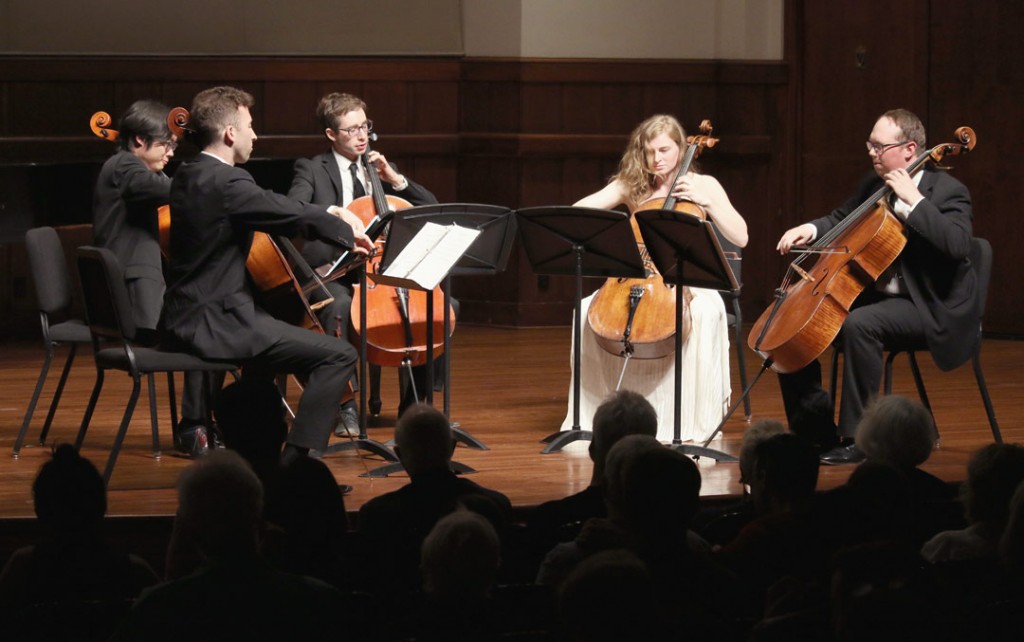 The SAKURA cello quintet, which is made up of USC Thornton students, performed at the May 18 Quintet+ concert. (Photo by Daniel Anderson/USC)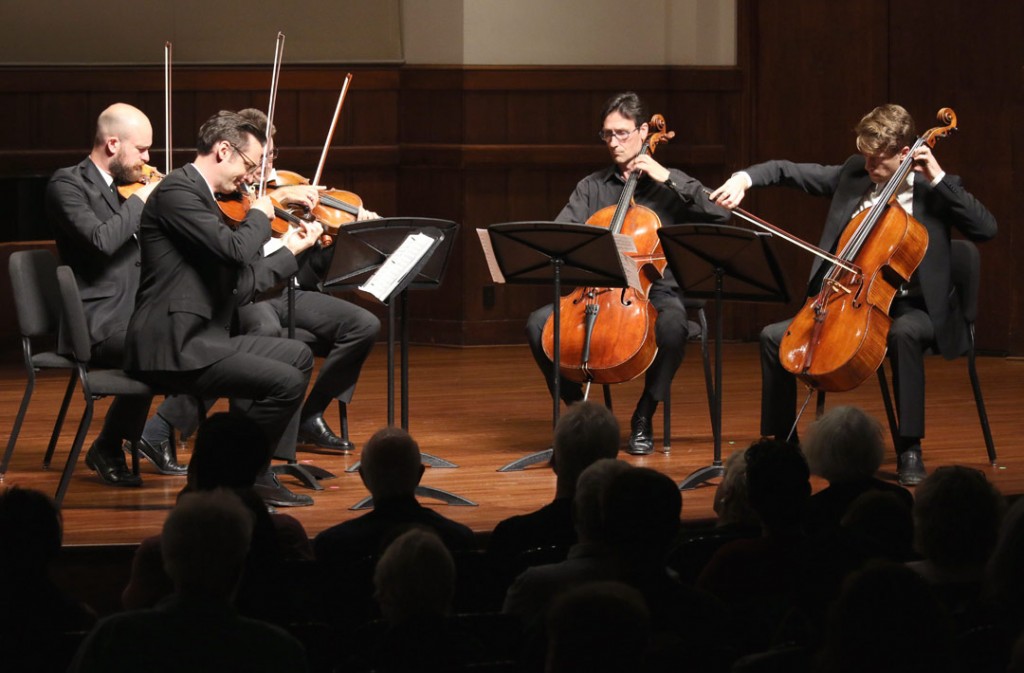 The Calder Quartet, which was formed at USC Thornton, performed with cellist Antonio Lysy at the May 18 Quintet+ concert. (Photo by Daniel Anderson/USC)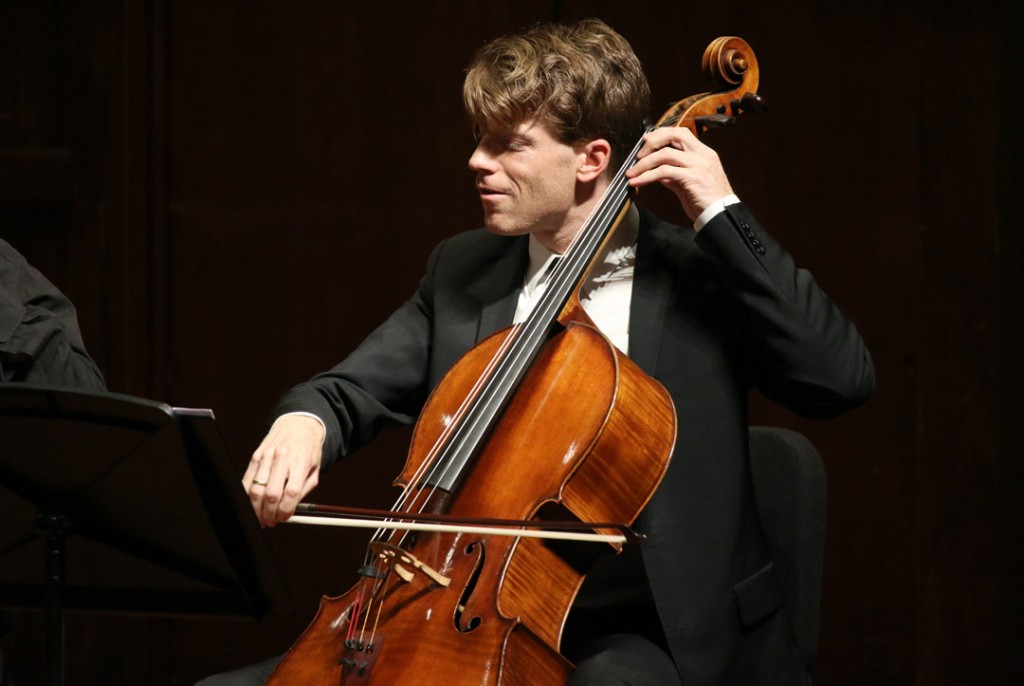 The Calder Quartet, which was formed at USC Thornton, performed with cellist Antonio Lysy at the May 18 Quintet+ concert. (Photo by Daniel Anderson/USC)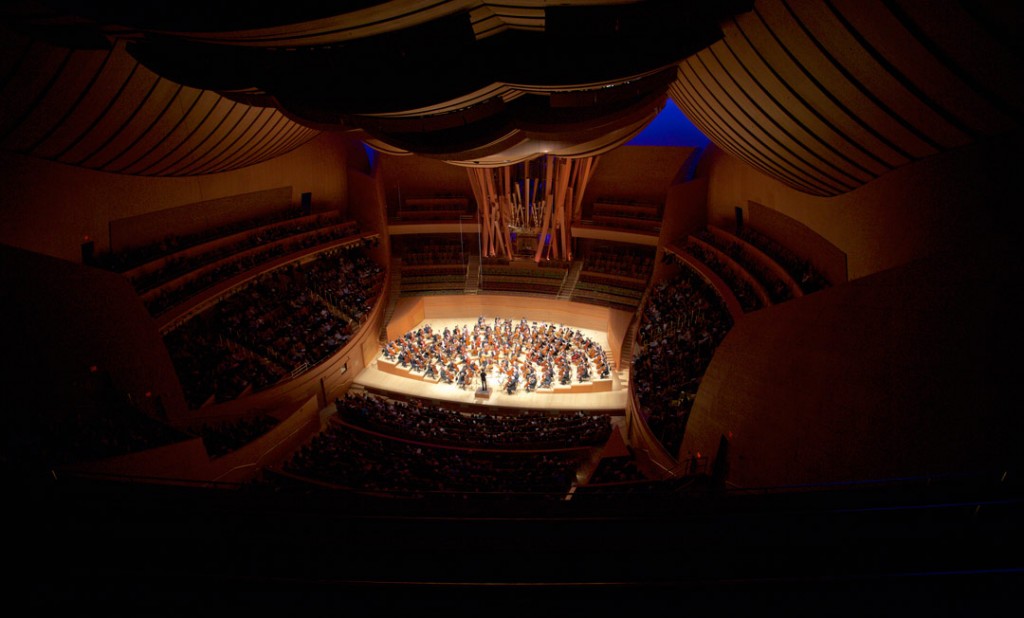 On May 17, 2016, over 100 cellists took to the stage of Walt Disney Concert Hall for the premiere of Anna Clyne's "Threads and Traces," as well as movements from Villa-Lobos's beloved "Bachianas Brasileiras," under conductor Matthew Aucoin. (Photo by Dario Griffin/USC)
On May 17, 2016, over 100 cellists took to the stage of Walt Disney Concert Hall for the premiere of Anna Clyne's "Threads and Traces," as well as movements from Villa-Lobos's beloved "Bachianas Brasileiras," under conductor Matthew Aucoin. (Photo by Dario Griffin/USC)
On May 17, 2016, over 100 cellists took to the stage of Walt Disney Concert Hall for the premiere of Anna Clyne's "Threads and Traces," as well as movements from Villa-Lobos's beloved "Bachianas Brasileiras," under conductor Matthew Aucoin. (Photo by Dario Griffin/USC)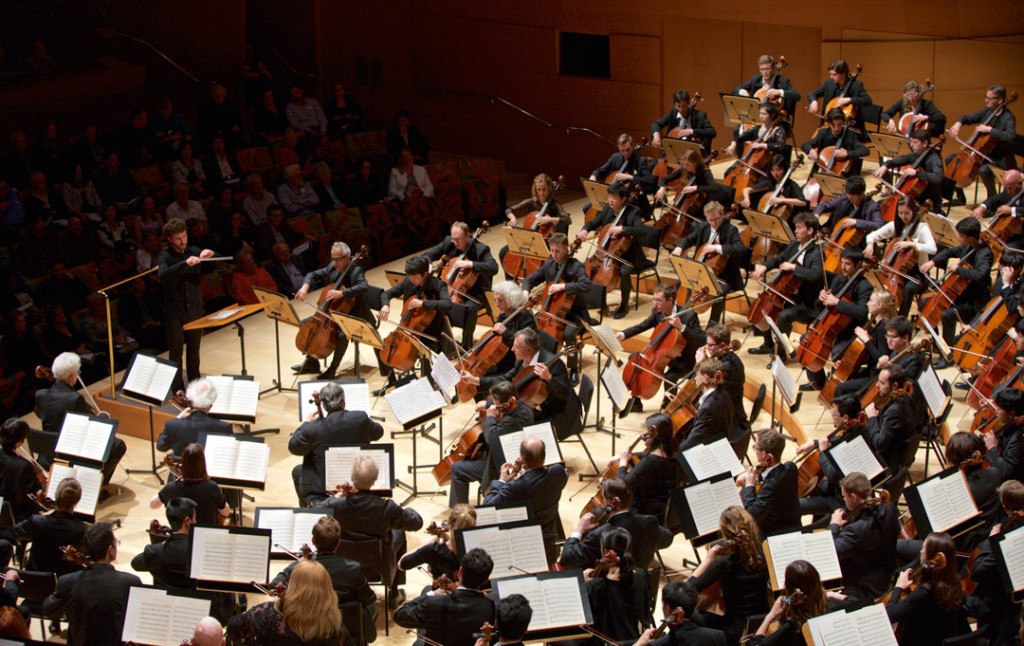 On May 17, 2016, over 100 cellists took to the stage of Walt Disney Concert Hall for the premiere of Anna Clyne's "Threads and Traces," as well as movements from Villa-Lobos's beloved "Bachianas Brasileiras," under conductor Matthew Aucoin. (Photo by Dario Griffin/USC)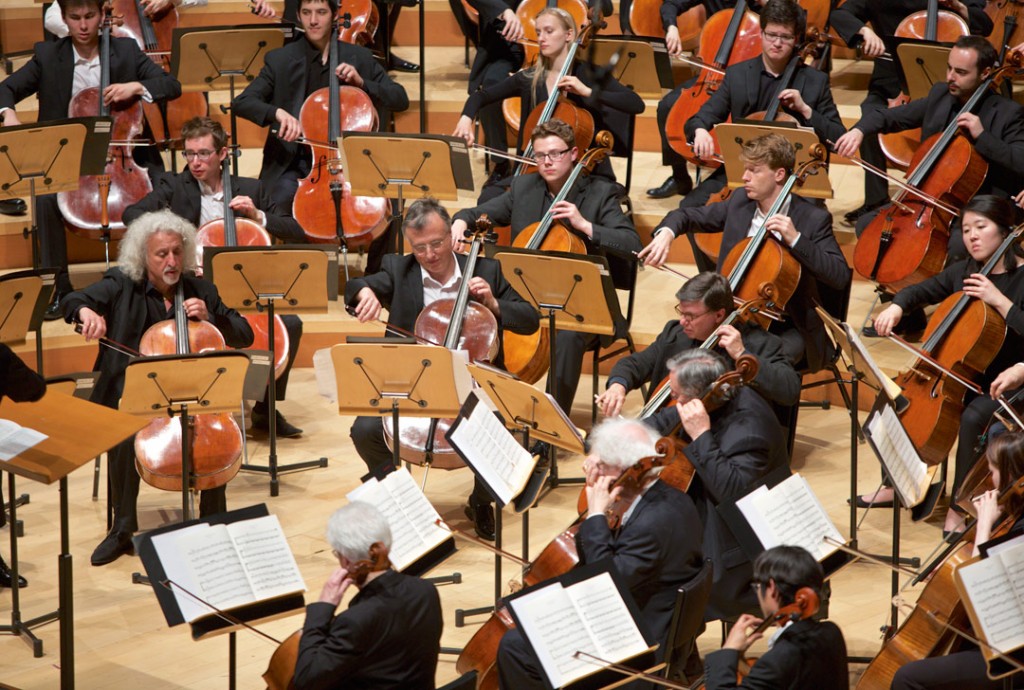 On May 17, 2016, over 100 cellists took to the stage of Walt Disney Concert Hall for the premiere of Anna Clyne's "Threads and Traces," as well as movements from Villa-Lobos's beloved "Bachianas Brasileiras," under conductor Matthew Aucoin. (Photo by Dario Griffin/USC)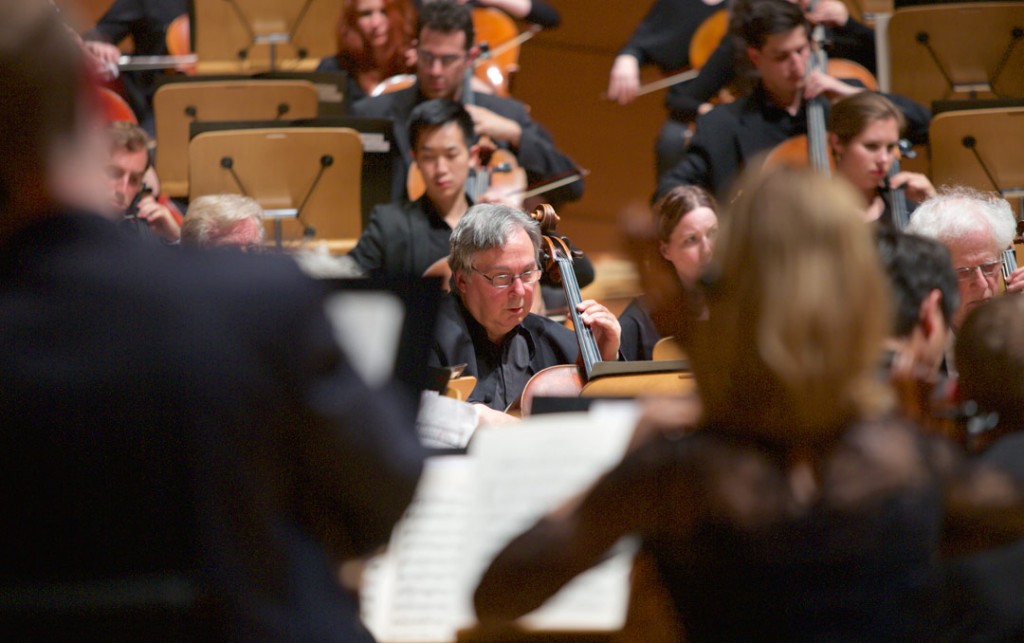 On May 17, 2016, over 100 cellists took to the stage of Walt Disney Concert Hall for the premiere of Anna Clyne's "Threads and Traces," as well as movements from Villa-Lobos's beloved "Bachianas Brasileiras," under conductor Matthew Aucoin. (Photo by Dario Griffin/USC)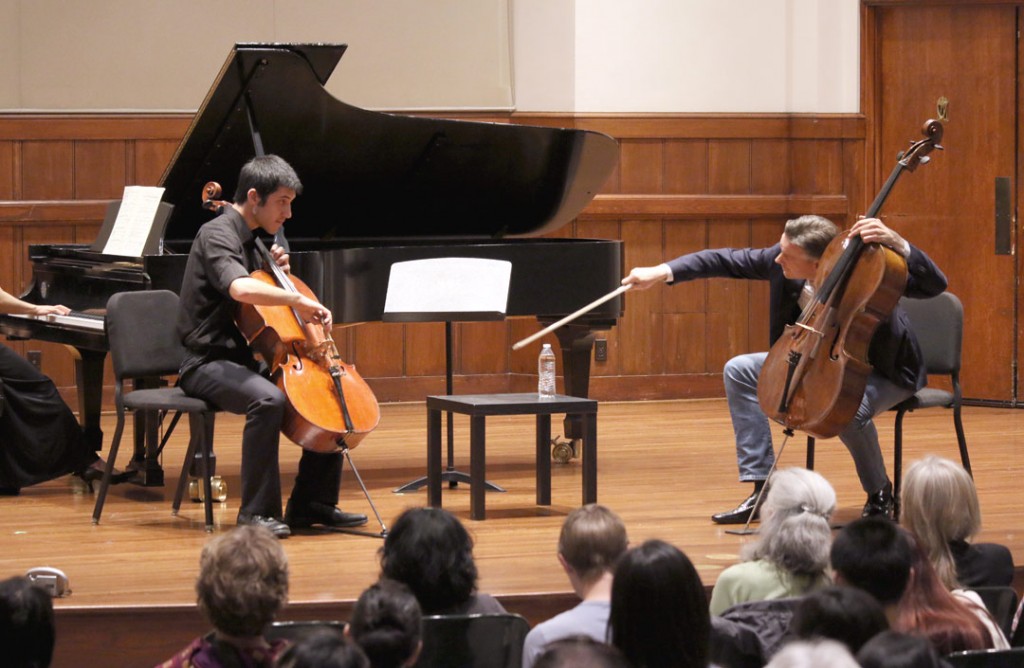 On May 17, German cellist Jens Peter Mainz led a master class with student Fellow Haran Meltzer at USC's Alfred Newman Recital Hall. (Photo by Daniel Anderson/USC)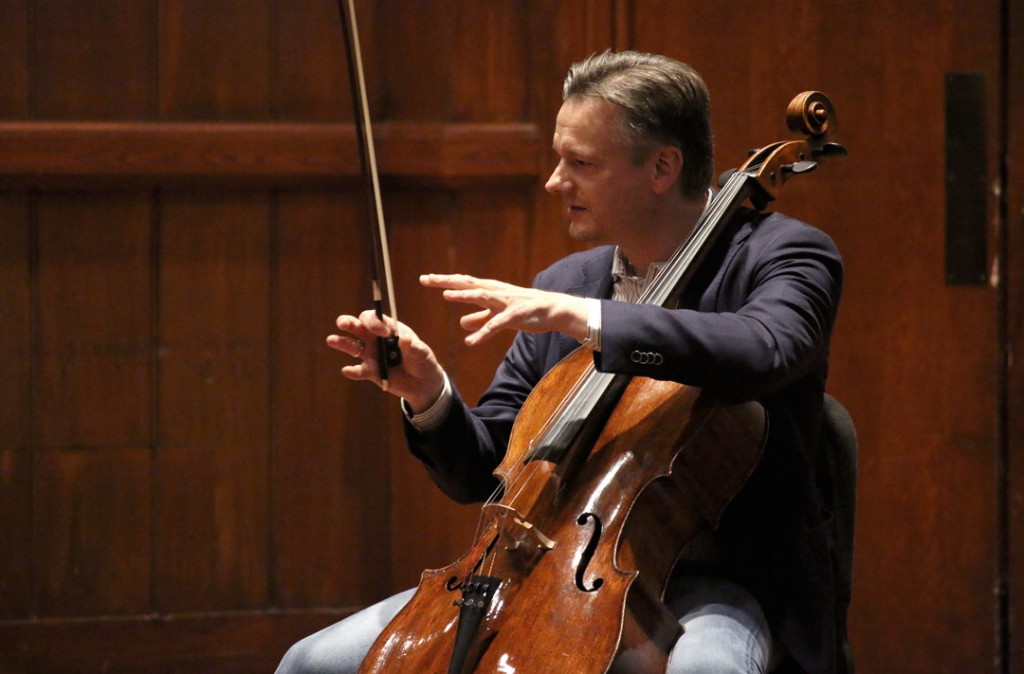 On May 17, German cellist Jens Peter Mainz led a master class with student Fellow Haran Meltzer at USC's Alfred Newman Recital Hall. (Photo by Daniel Anderson/USC)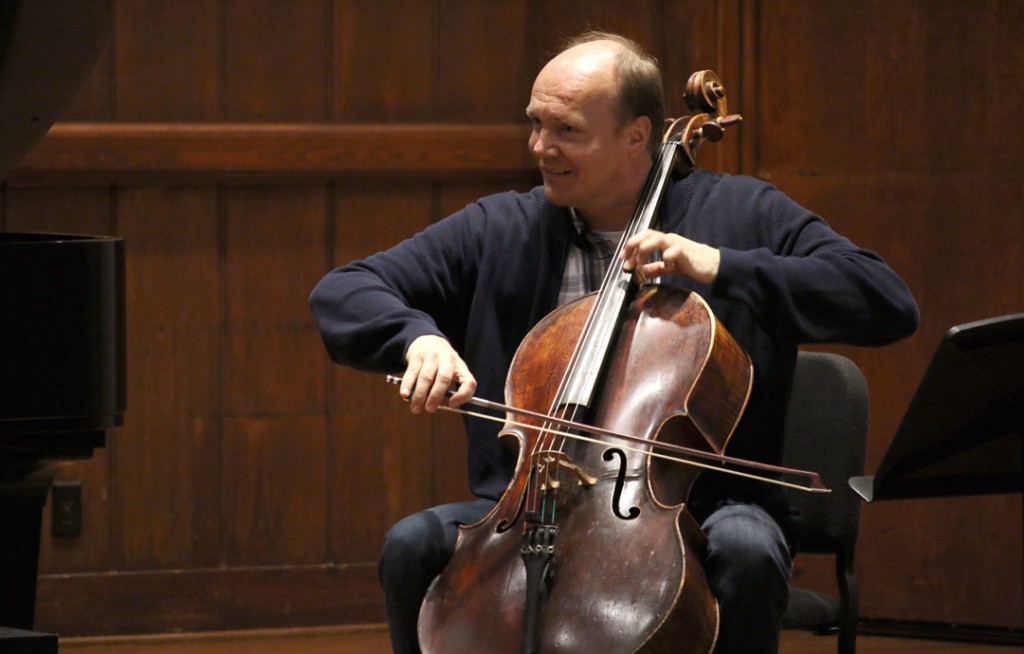 Cellist Truls Mørk conducted a master class with Piatigorsky International Cello Festival student Fellows on May 17, 2016. (Photo by Daniel Anderson/USC)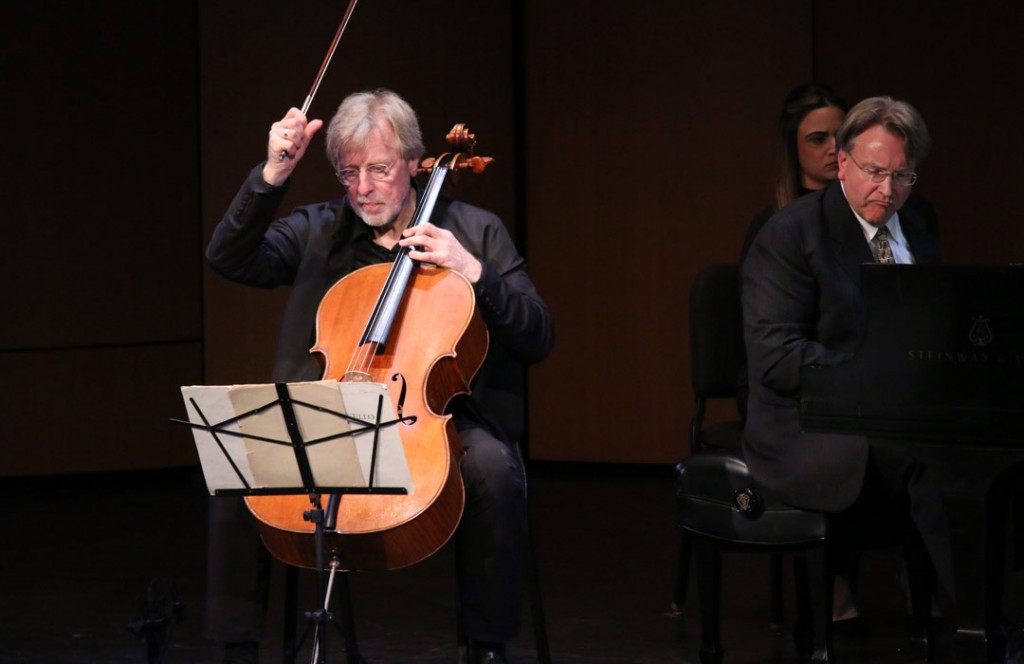 Cellist Frans Helmerson performs in an Evening Recital with USC Thornton faculty member Kevin Fitz-Gerald in this May 16th photo from USC's Bovard Auditorium. (Photo by Daniel Anderson/USC)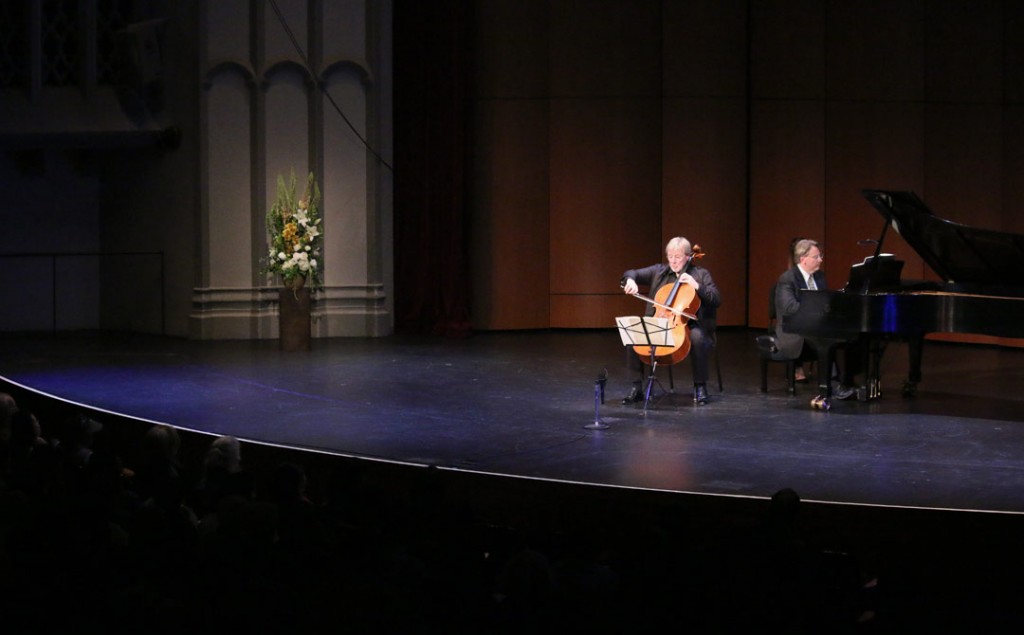 Cellist Frans Helmerson performs in an Evening Recital with USC Thornton faculty member Kevin Fitz-Gerald in this May 16th photo from USC's Bovard Auditorium. (Photo by Daniel Anderson/USC)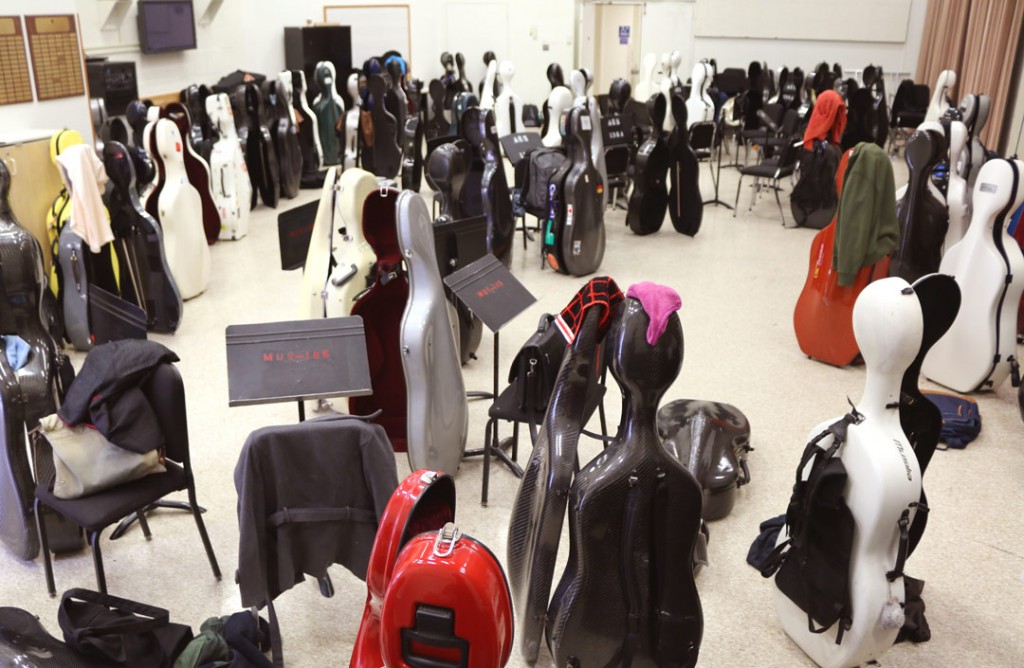 All around USC Thornton are the subtle signs that #CelloFest is upon us! (Photo by Evan Calbi/USC)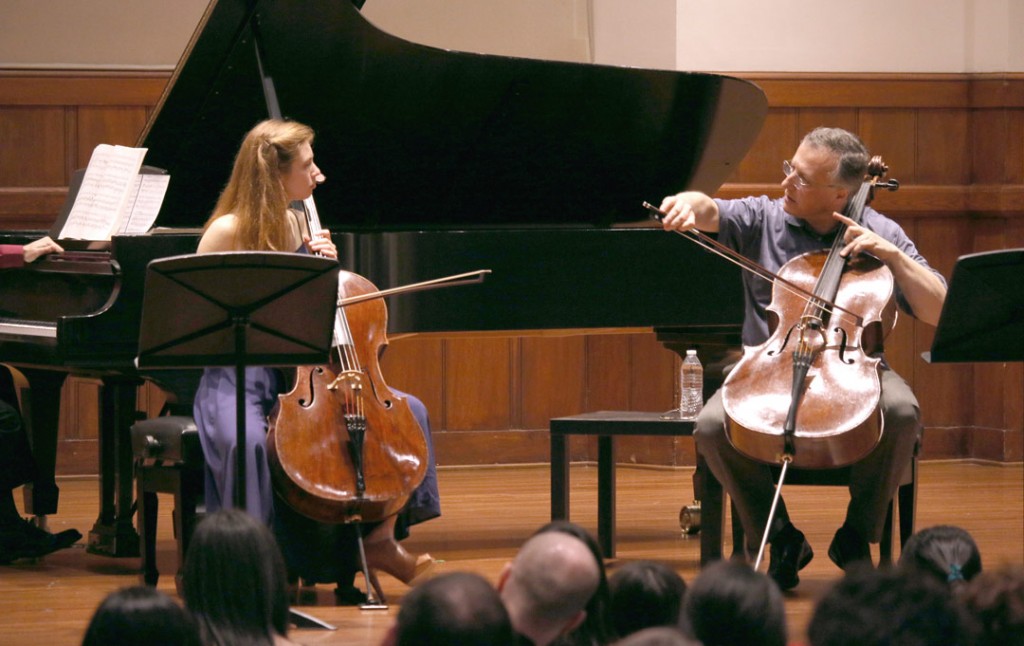 Cellist Raphael Wallfisch led a Master Class with USC Thornton undergraduate student Annie Jacobs-Perkins on May 16. (Photo by Daniel Anderson/USC)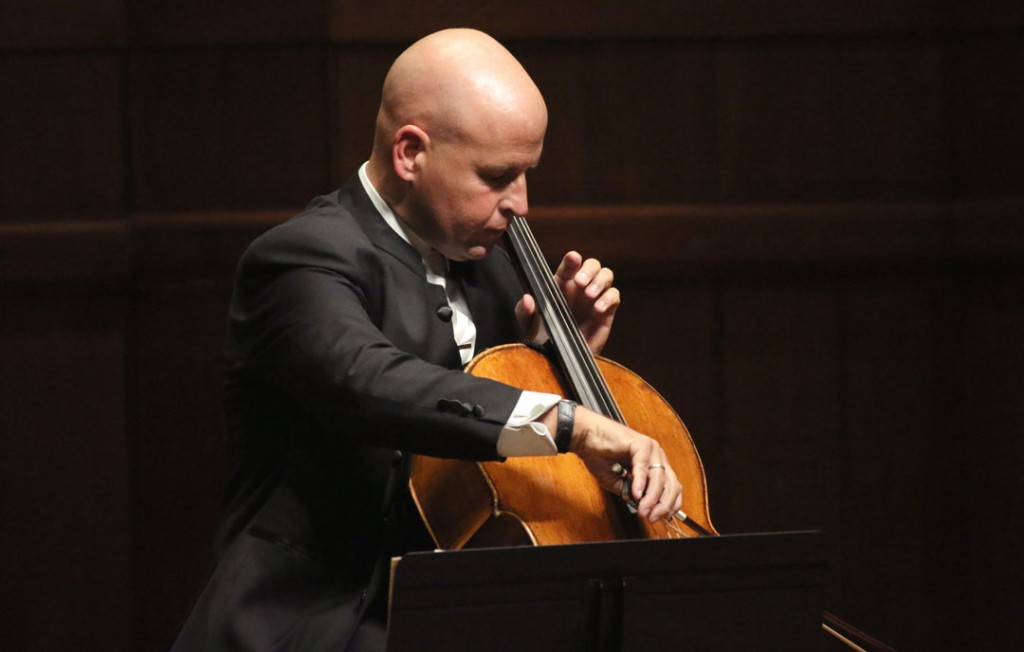 On May 16, cellist Robert deMaine performed in the Festival's inaugural Lunch Concert. (Photo Daniel Anderson/USC)
An ensemble of over 100 cellists rehearsed at USC Thornton for their May 17th performance at Walt Disney Concert Hall of Anna Clyne's "Threads and Traces." (Photo by Evan Calbi/USC)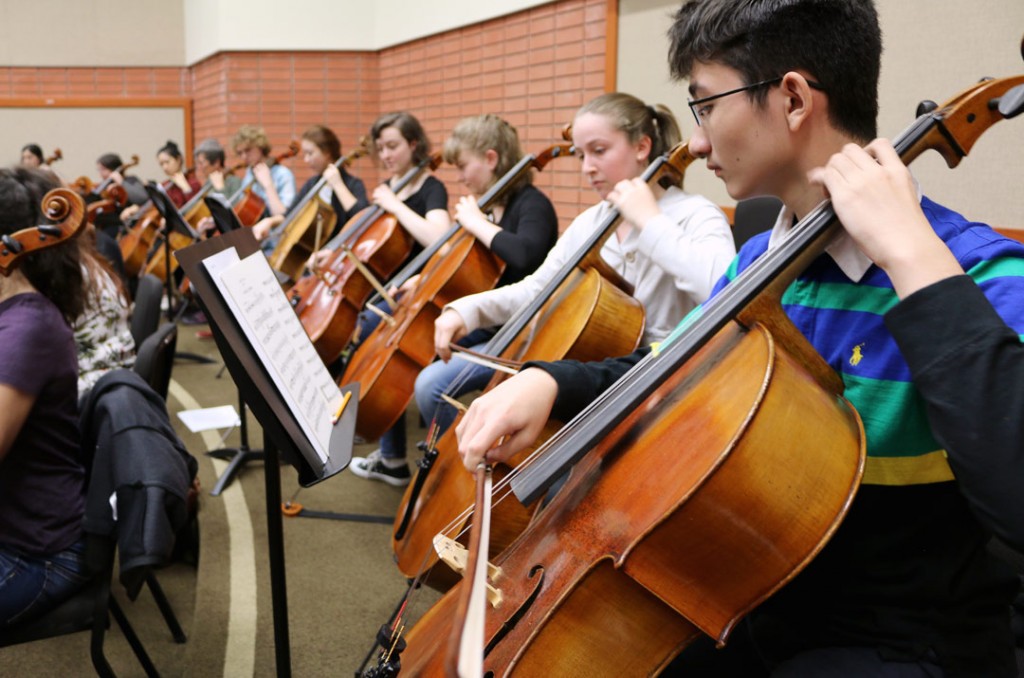 An ensemble of over 100 cellists rehearsed at USC Thornton for their May 17th performance at Walt Disney Concert Hall of Anna Clyne's "Threads and Traces." (Photo by Evan Calbi/USC)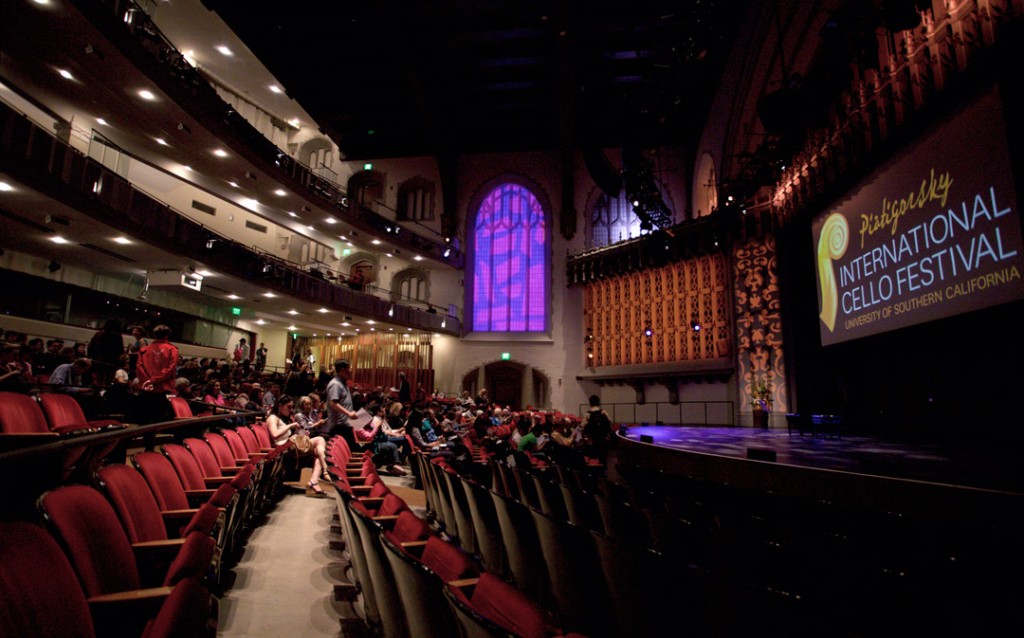 Before the Opening Gala Concert of the Piatigorsky International Cello Festival at USC's Bovard Auditorium. (Photo by Dario Griffin)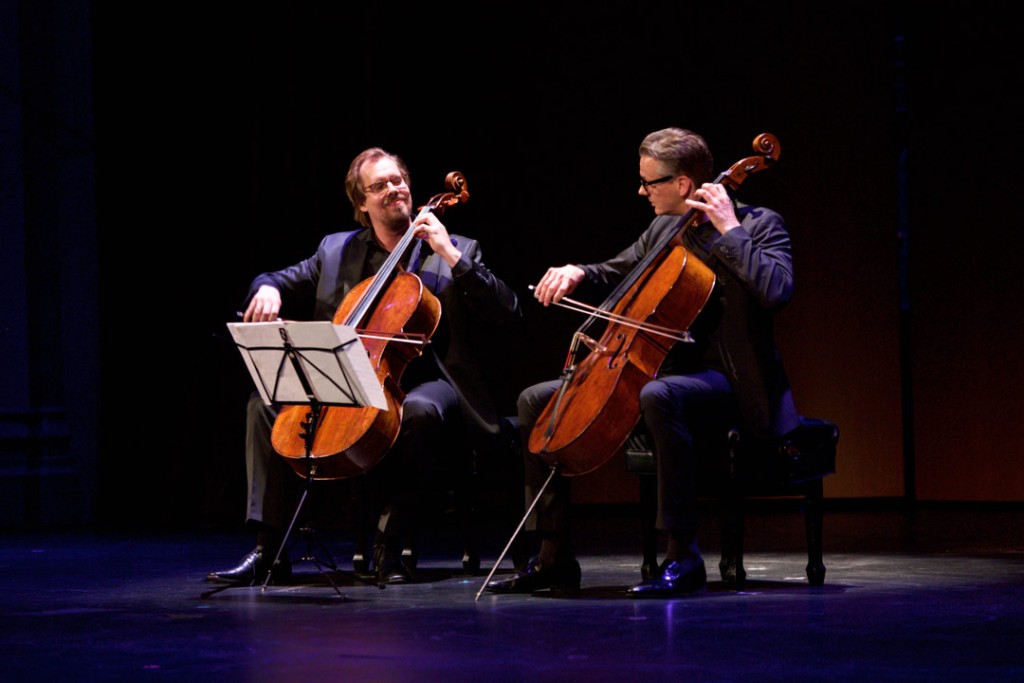 On May 15, 2016, German master cellists Jens Peter Maintz (left) and Wolfgang Emanuel Schmidt (right) performed as Cello Duello in the Opening Gala Concert of the Piatigorsky International Cello Festival in USC's Bovard Auditorium. (Photo by Dario Griffin)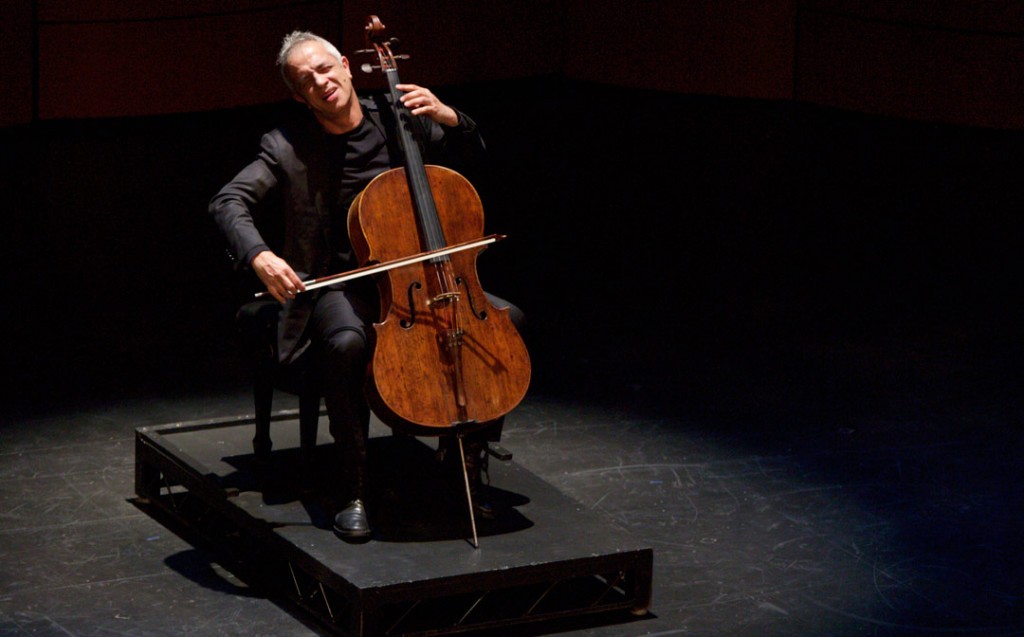 Composer and renowned master of improvisation, Giovanni Sollima, performed an improvisational solo in the Opening Gala Concert of the Piatigorsky International Cello Festival in USC's Bovard Auditorium. (Photo by Dario Griffin)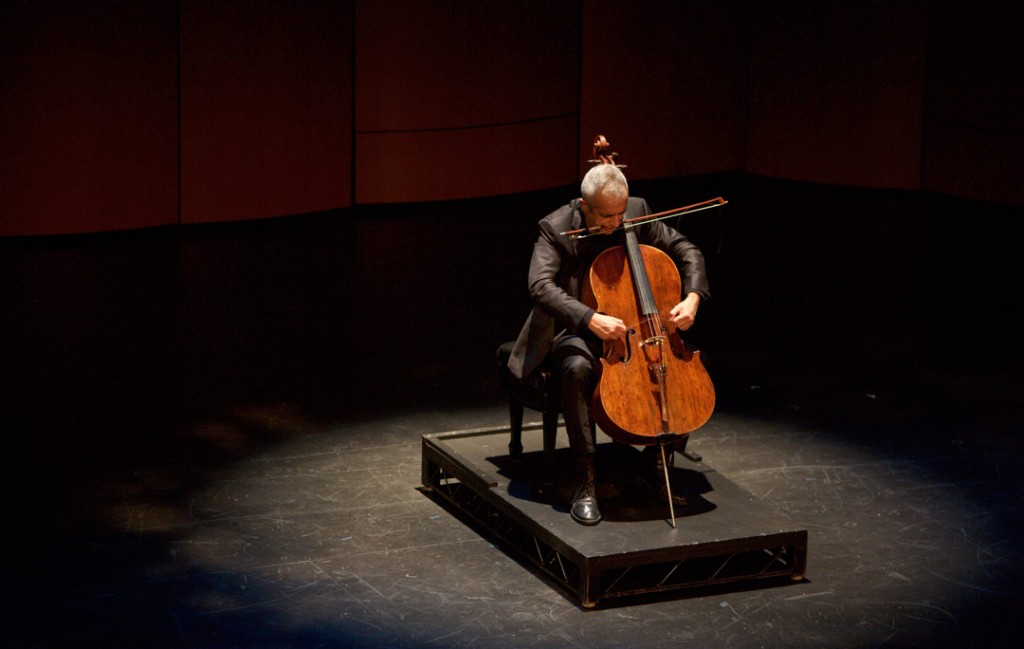 Composer and renowned master of improvisation, Giovanni Sollima, performed an improvisational solo in the Opening Gala Concert of the Piatigorsky International Cello Festival in USC's Bovard Auditorium. (Photo by Dario Griffin)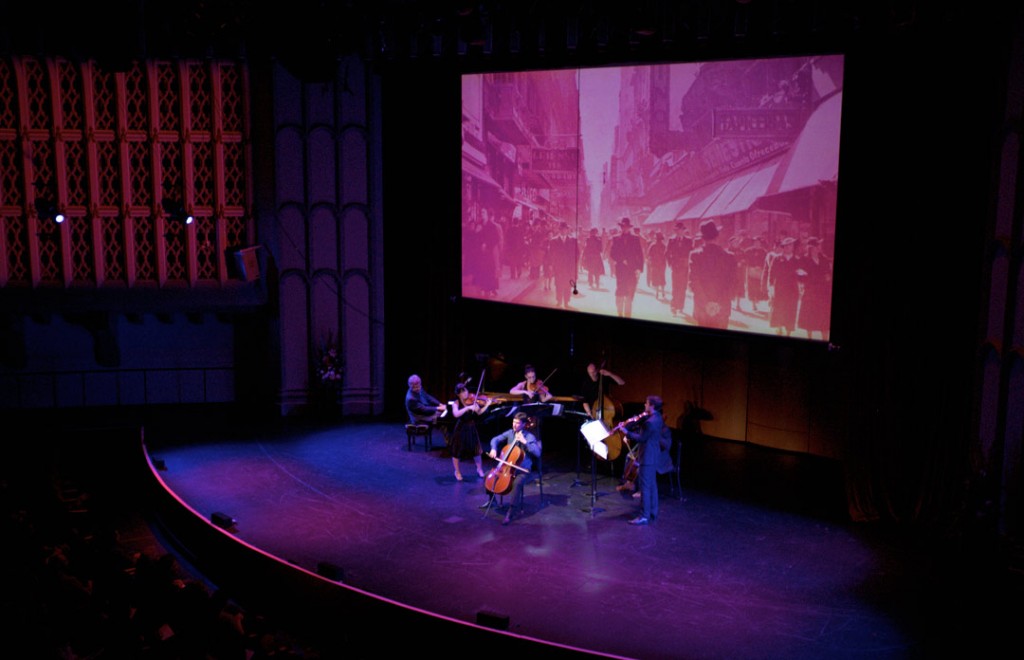 Internationally known cellist and UCLA Professor of Cello, Antonio Lysy, presented Te Amo Argentina, a performance of music, dance and visuals in the Opening Gala Concert of the Piatigorsky International Cello Festival in USC's Bovard Auditorium. (Photo by Dario Griffin)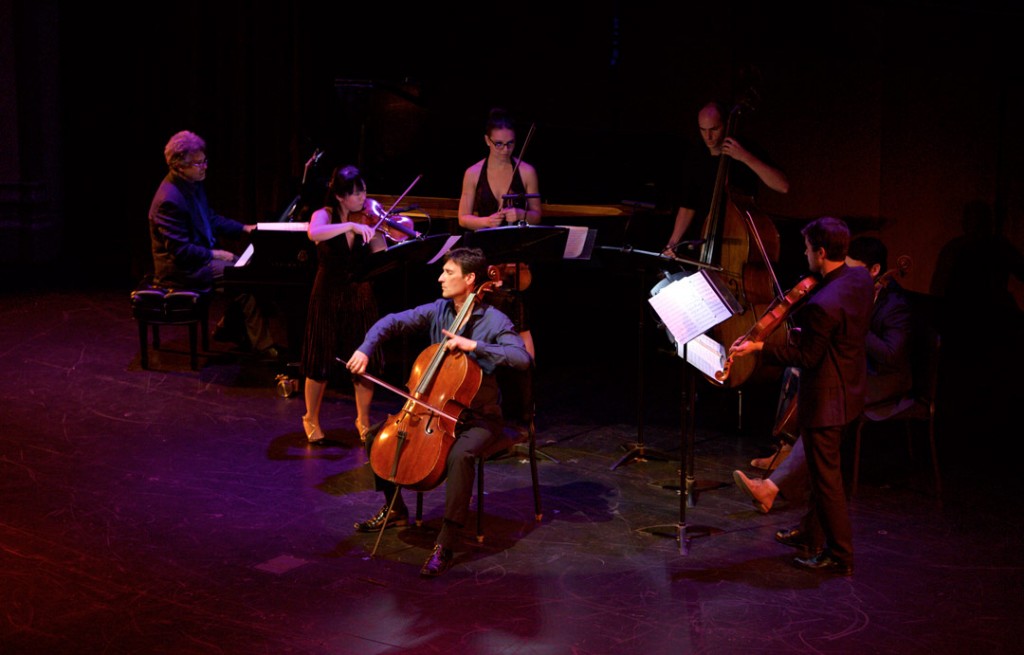 Internationally known cellist and UCLA Professor of Cello, Antonio Lysy, presented Te Amo Argentina, a performance of music, dance and visuals in the Opening Gala Concert of the Piatigorsky International Cello Festival in USC's Bovard Auditorium. (Photo by Dario Griffin)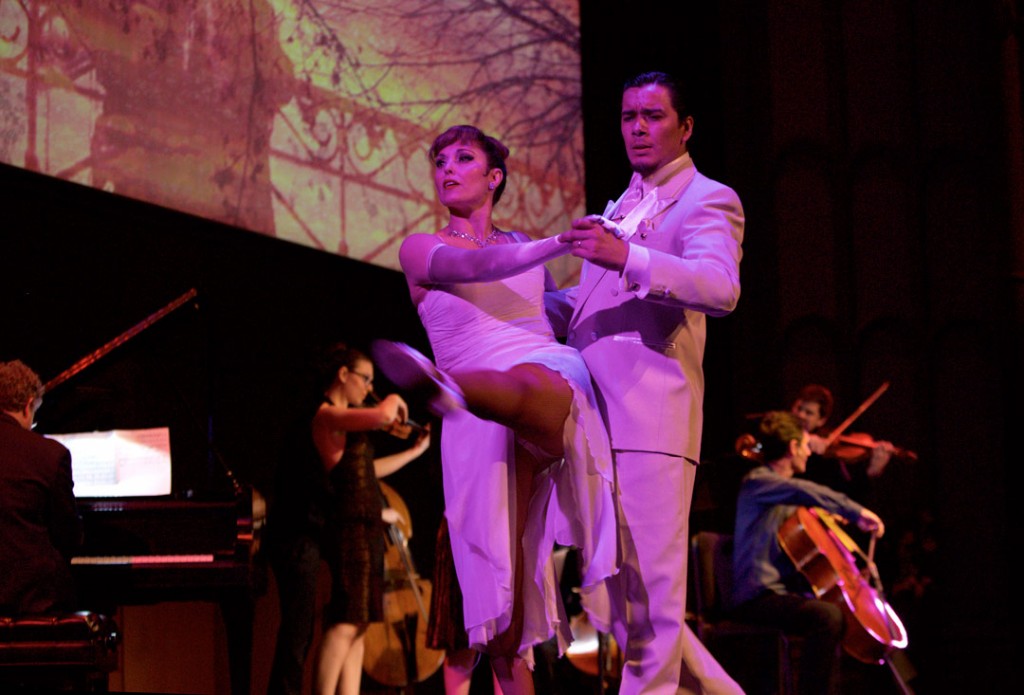 Internationally known cellist and UCLA Professor of Cello, Antonio Lysy, presented Te Amo Argentina, a performance of music, dance and visuals in the Opening Gala Concert of the Piatigorsky International Cello Festival in USC's Bovard Auditorium. (Photo by Dario Griffin)
On May 14, Norwegian cellist Truls Mørk performed Elgar's Cello Concerto with the LA Phil, under Leonard Slatkin. (Photo by Dario Griffin)
On May 14, Norwegian cellist Truls Mørk performed Elgar's Cello Concerto with the LA Phil, under Leonard Slatkin. (Photo by Dario Griffin)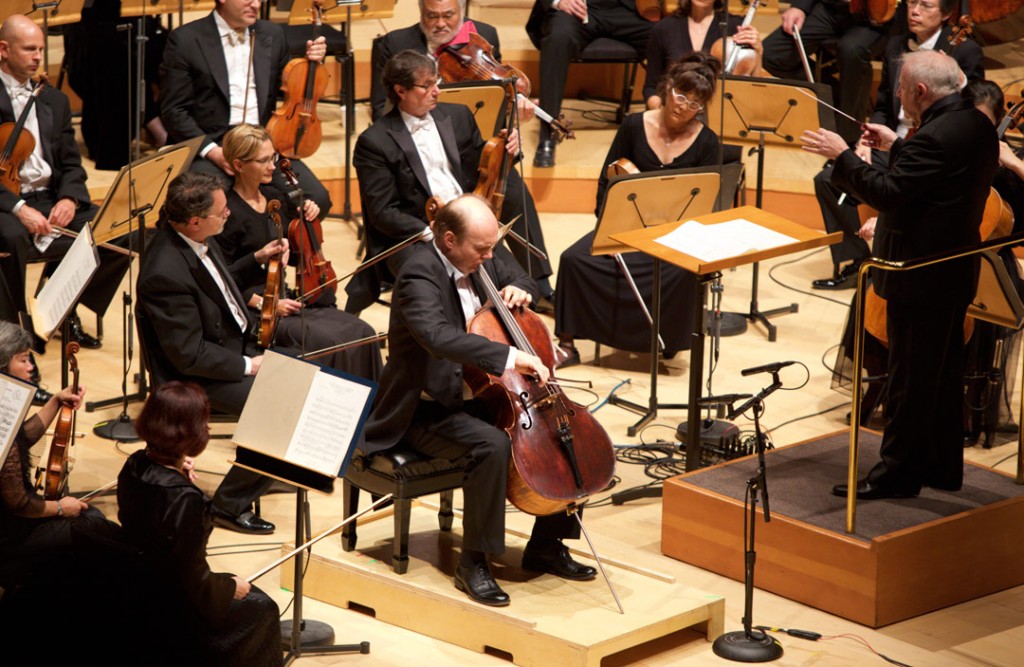 On May 14, Norwegian cellist Truls Mørk performed Elgar's Cello Concerto with the LA Phil, under Leonard Slatkin. (Photo by Dario Griffin)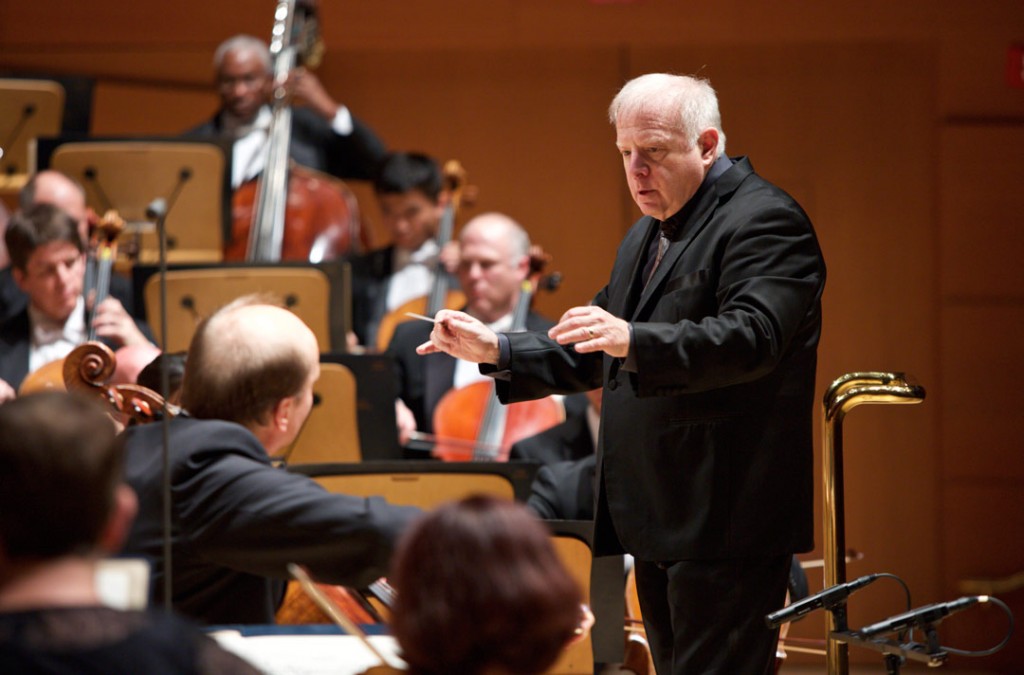 On May 14, Norwegian cellist Truls Mørk performed Elgar's Cello Concerto with the LA Phil, under Leonard Slatkin. (Photo by Dario Griffin)
---
Tickets to each Piatigorsky International Cello Festival event are now available for purchase by calling the USC Thornton Ticket Office at 213.740.4672 or clicking here. For more information, please visit: piatigorskyfestival.usc.edu
Never miss a story
Subscribe to USC Thornton's e-newsletter
Subscribe