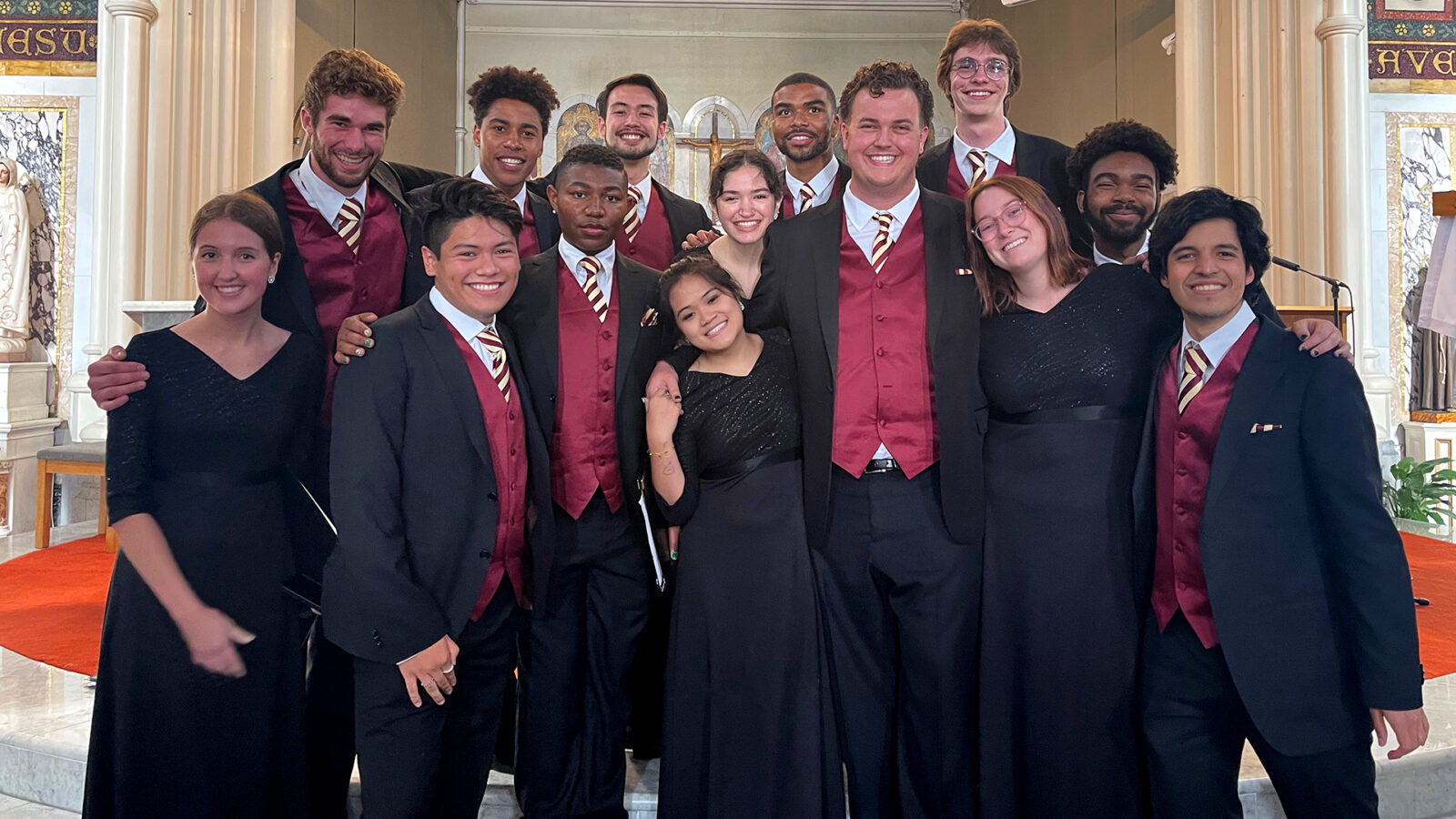 Creating Memories, Music and Friendships
The 2022 USC Thornton Chamber Singers tour stopped in Galway, Derry, Dublin and Balbriggan, Ireland
---
The USC Thornton Chamber Singers traveled to Ireland during the last two weeks of May 2022 as part of a summer tour that included performances in historical halls like St. Anne's Church of Ireland in Dublin. Third-year Thornton choral music student and member of the Chamber Singers Sam Avila offers a first-hand glimpse into the adventures and experiences they shared with their colleagues during this unforgettable trip.
From the moment we landed on the lush, green island of Ireland to our last bus ride back to the airport, I wanted to ensure that I cherished every moment and held them close to my heart. I truly created memories, music and friendships that will last a lifetime, so I will try my best to give you a sample of the incredible snapshots of the Chamber Singers' 2022 Ireland tour!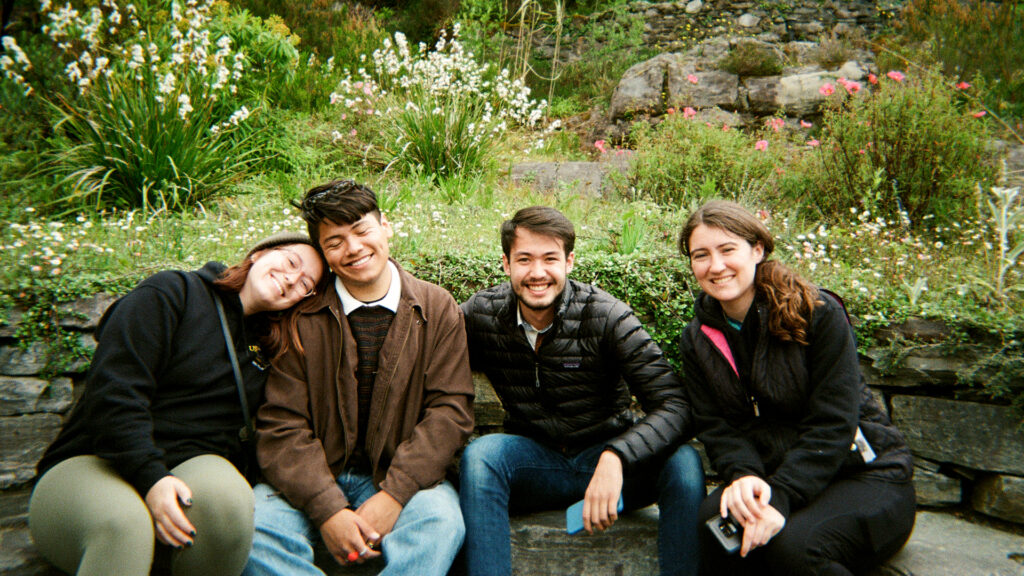 Galway
We began our tour in Galway, where we had the chance to perform in the Galway Cathedral with the Galway City Chamber Choir under the direction of Stephen Carroll. A group of friends and I were not going to let the jet lag and 11-hour flight get the better of us, so we spent our first night exploring Eyre Square and going to our first Irish pub! One of my favorite memories from our first night was hearing this group of locals on the bus sing "Happy Birthday" to our colleague Hannah McDonnel as loud as they possibly could, even though her birthday was in October.
The next day, we made our way to our first sight called the Cliffs of Moher, where major films such as "Harry Potter" and "Snow White" and "The Huntsman" were filmed. The view of the cliffs was absolutely breathtaking, and we even managed to find a small, teal-colored coffee cart during our time at the cliffs. We then headed back to Eyre Square to perform in one of the most beautiful cathedrals I've ever performed in – it was an incredible performance to begin the tour! Another incredible memory I have from Galway was getting the chance to meet the members of the Galway City Chamber Choir at a local pub.
Derry
The next day, we were back on the road to our next destination, but not before taking a pitstop at Kylemore Abbey. We had the opportunity to do an impromptu performance of our pieces "Lao Rahal Soti"and "Let My Love Be Heard" in one of the chapels. Our bus rides from destination to destination also gave us time to reconnect with one another through playing games such as werewolf, which was incredible when narrated by my colleagues Kyle Tolbert ('22) and Jordan Jones, listening to different albums together and genuinely enjoying being with each other.
After a long, six-hour bus ride, we finally made it to Derry (and yes, it is just like the Netflix show). We got to see incredible sights such as Giant's Causeway, Downtown Derry and beautiful murals across the city all centered around the ideas of promoting peace and unity within our world. In Derry, we got the chance to perform and professionally record our concert at the Christ Church with Codetta Choirs under the direction of Dónal Doherty. We had the incredible privilege to perform "Va Pensiero" by Guiseppe Verdi alongside the Codetta Choir as a tribute to the ongoing war in Ukraine.
Derry was home to my favorite concert of the tour because of two main factors: getting the opportunity to perform the solo in Shawn Kirchner's "I'll Be On My Way" (alternating performances with the incredible Daniel Voigt) and performing Jake Runestad's "Let My Love Be Heard" under the direction of Thornton Department of Choral & Sacred Music doctoral student Yen-Hsiang Nieh. The level of synergy among all of us and our connection to the text and music that night was indescribable and left me extremely emotional and humbled to be singing across Ireland with friends that will truly last a lifetime.
Dublin and Balbriggan
Lastly, we got the opportunity to stay the remainder of our tour in Balbriggan's Irish Institute of Music and Song, which is a brand-new college focused on bringing people from around the world together to create music under the direction of choral & sacred music alumnus Michael Dawson. That same day, we drove to Dublin's St. Anne's Church to perform alongside the University College Dublin Choral Scholar under the direction of the amazing Dr. Desmond Earley. Personally, this concert was very special to me because it would be the last time I saw our incomparable and fearless Chamber Singers associate conductor and choral music doctoral student Laura Leigh Spillane conduct Reena Ismail's "Tuttarana" – with an equally impressive and beautiful solo performance by my friend Rachel Tan ('22). The rest of the tour was more open-ended in terms of what the ensemble wanted to do, so it included more nights in the pub (and consequently getting kicked out of pubs for singing too loudly), late-night walks on the beach, art museums, games nights, photoshoots (shout out to you, Julia De La Rosa) and so much more!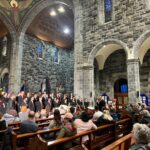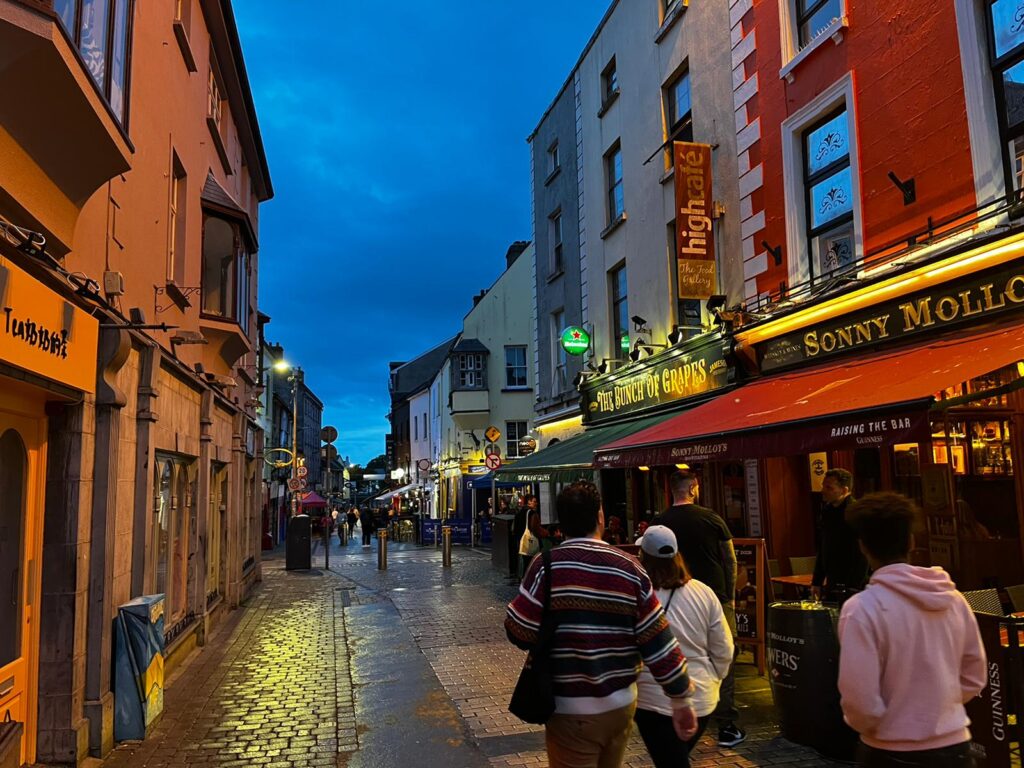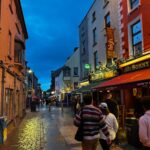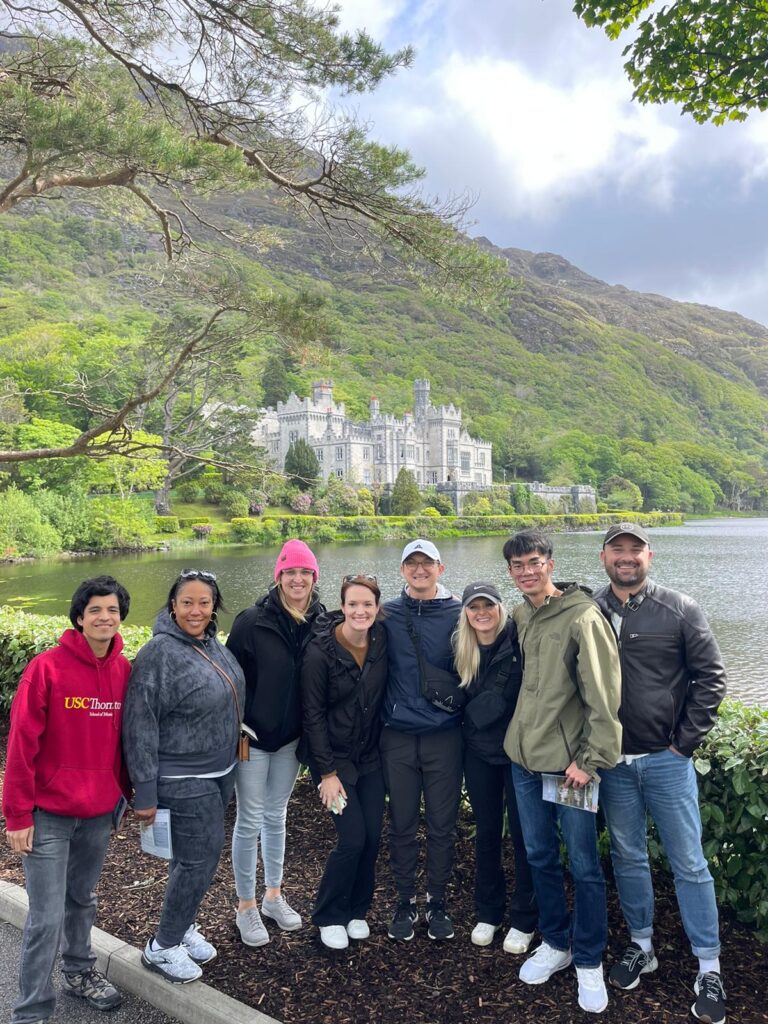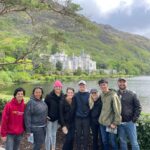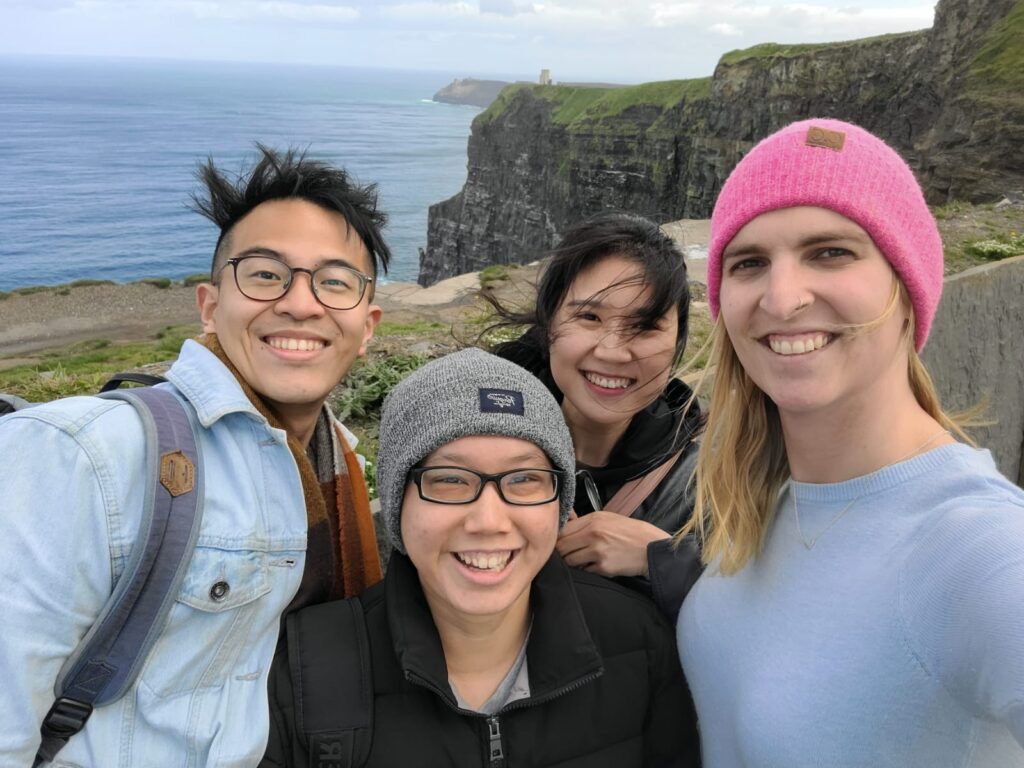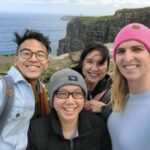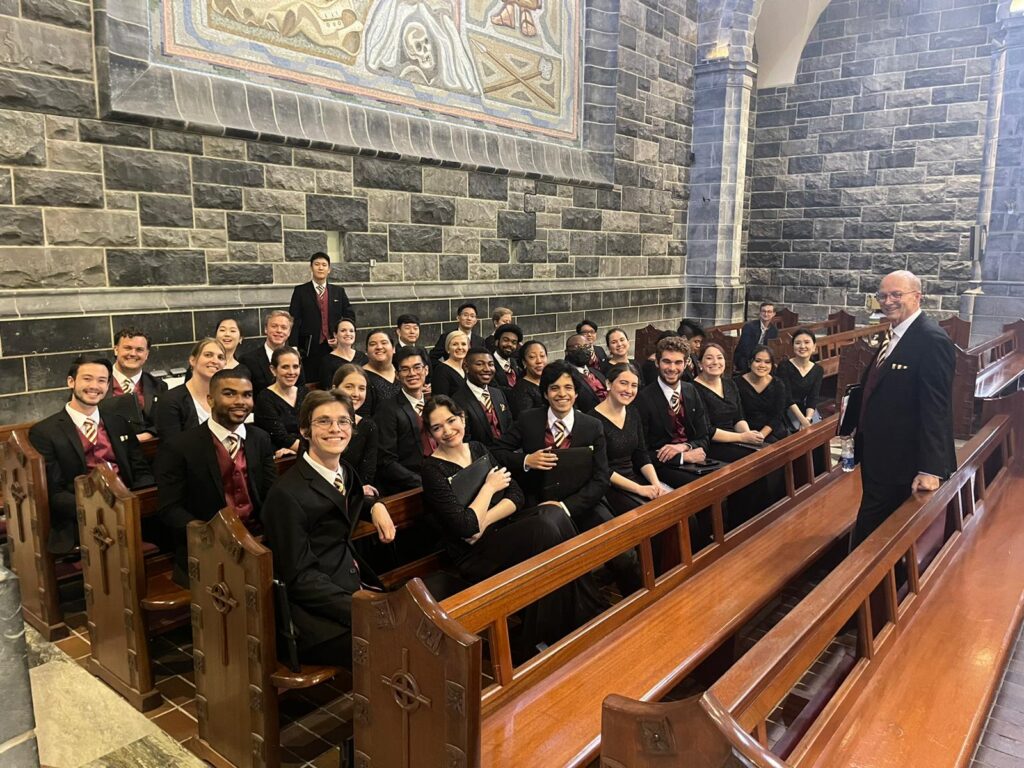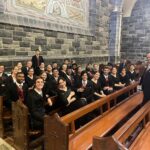 Final thoughts
Overall, The 2022 Chamber Singers tour truly felt like a dream come true because for a moment, we didn't know if this dream would come true. The COVID-19 pandemic created significant challenges for this tour coming together such as enhanced testing protocols, choir members getting sick and even completely changing the course of our tour from one country to another.
While planning this tour had its challenges, with the incredible leadership of our tour manager, Andrew Schultz, landing in Ireland felt like the beginning of an incredible chapter. What once was just a tentative date on the calendar became a full-circle moment of a year's hard work and the determination of this incredible ensemble. And while yes, things could've gone more smoothly and we could've gotten a little more sleep some days, this tour has given me a glimpse into what I want to pursue professionally beyond USC and the power choral music has to bring people together once again. This tour has given me memories that'll last a lifetime and I am so beyond grateful I got to share it with this incredible group of singers. Slàinte Chambers Singers!
---
Sam Avila is a member of the USC Thornton Chamber Singers and a third-year Thornton student majoring in choral music and minoring in musical theatre.
Never miss a story
Subscribe to USC Thornton's e-newsletter
Subscribe