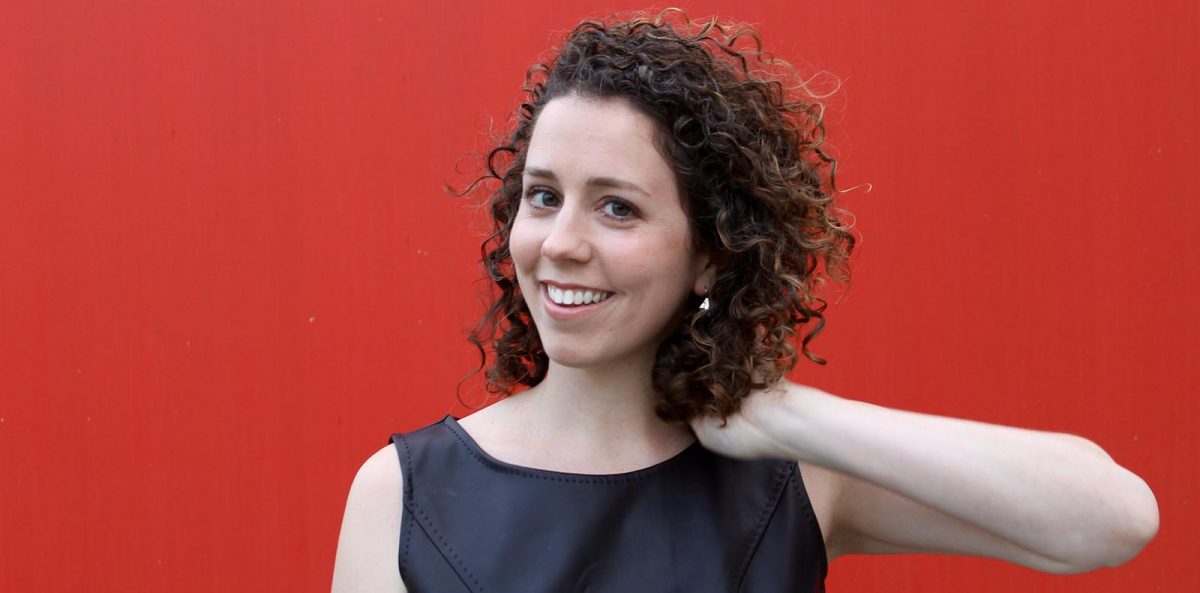 Crowdfunding a Composition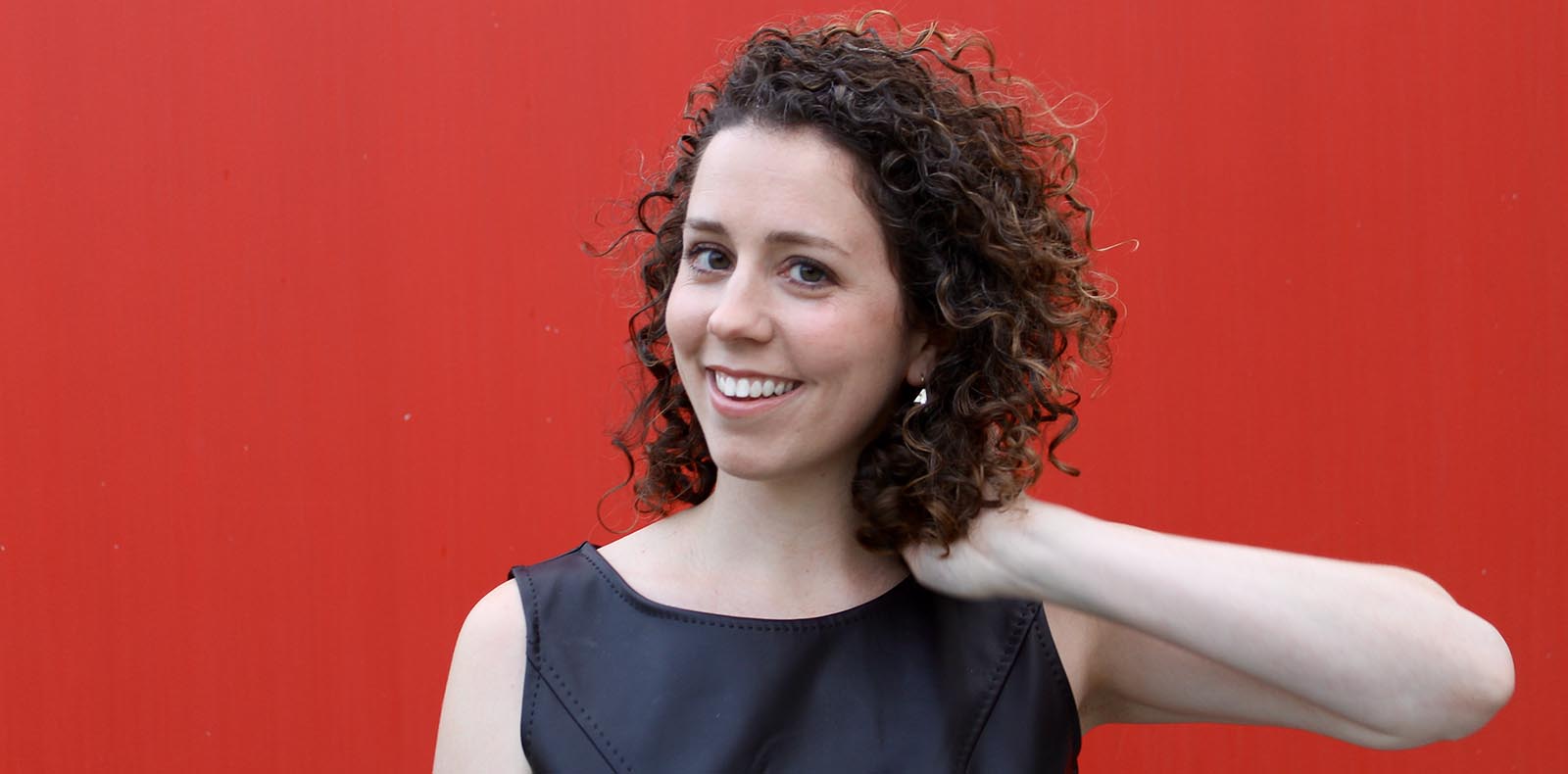 Sarah Gibson's newest composition, warp & weft, has many interweaving parts both in its artistry and its inception. The composer, an alumna and faculty member at USC Thornton, developed the work during her year as Los Angeles Chamber Orchestra (LACO)'s 2018-19 Sound Investment Composer.
Through a series of curated salons and rehearsals, she wrote the composition with the input of LACO musicians and select donors who contributed to the commission. LACO has engaged in this unique practice of concert crowdfunding since 2001. The Sound Investment donors are music lovers who get excited by the development of new work. In addition to being buoyed by their unending enthusiasm, Gibson said the interaction with the donors helped keep her accountable.
"I'm loving it. The experience has made me verbalize what I'm thinking about compositionally so much earlier on, and it's kind of kept me honest," Gibson said laughed. "If I say I'm going to do something, I have more of a feeling of 'Oh, I really have to do the thing I said I was going to try.'"
The new composition received a reading with LACO as well as a series of salons, one of which functioned as a workshop allowing Gibson to experiment with portions of the score and hear them played by the orchestra, a rarity for most commissions.  Gibson enjoyed these workshops, as they enabled her to team up with others.
"I'm also a pianist and I play chamber music all the time," said Gibson who co-founded and performs with the duo HOCKET. "This idea of collaboration speaks to my composer self so truly. Even being able to get feedback – whether it's from the Sound Investment donors, the musicians or the LACO staff – makes the process feel so much more communicative rather than if I hole up for a year and write a piece."
Musical Craft
Gibson's composition was the result of a weaving of musical ideas and opinions as well as the very craft itself.
The daughter of a self-taught painter, Gibson grew up visiting art museums and continues to use them as sources of information. Her connection to feminist artist Miriam Schapiro and the technique of "femmage"— bringing crafts stereotypically associated with women into other art forms — resonated with the composer.
"This idea of weaving lines and patterns into a different medium felt very musical to me," Gibson said. "For me, the warp is represented formally as vertical chords driven by the harmony, and the weft in the piece are sections driven by melody. I was thinking about all those terms while I was writing this piece."
Making Connections
LACO Executive Director Scott Harrison lauds Gibson as both an exciting artist and an outstanding fit given the program's mission.
"Sarah has a very cool and unique voice and a very colorful approach to composing, taking a lot of input from visual arts and other genres," said Harrison. "There's a lot of humanity and warmth to her music that makes it connect with audiences. We're always looking for people who will be good ambassadors and advocates. Engagement is a big part of this initiative, and she's great at that."
Harrison recalls a salon during which one of the donors asked Gibson about the difference of listening to a computer program playing back digital files vs. hearing the piece performed by an orchestra. When Gibson referenced the advantage of a score's "human element" which gives musicians chances to pause and breathe, the attendees experienced a collective "aha" moment, according to Harrison.
"In that moment, they felt like they understood the struggle of what she goes through and why the program is so valuable," Harrison said. "Maybe you're not making the direct connection, but somewhere in the back of your mind, you're recognizing 'My support of this program creates the workshop opportunity so she can actually take her piece to the next level of emotional depth.'"
Thornton Roots
This innovative initiative has long ties to USC Thornton. Jeffrey Kahane, professor of Keyboard Studies at USC Thornton and LACO's longtime music director and conductor before stepping down in 2016, launched the program while celebrated composer Andrew Norman, a Thornton alumnus and faculty member, is LACO's creative advisor and composer-in-residence. Norman also plays a key role in helping to identify Sound Investment candidates.
The creative alliance between Thornton and LACO's Sound Investment program will continue when Juan Pablo Contreras, a DMA candidate at USC Thornton, takes his turn as the Sound Investment composer for 2019-2020.
"He's my TA right now," Gibson said of Contreras. "So that's really fun."
Los Angeles Chamber Orchestra will premiere Gibson's new work this weekend: Jan. 26 at the Alex Theatre, and Jan. 27 at Royce Hall. For more information, go to LACO's website.
Never miss a story
Subscribe to USC Thornton's e-newsletter
Subscribe