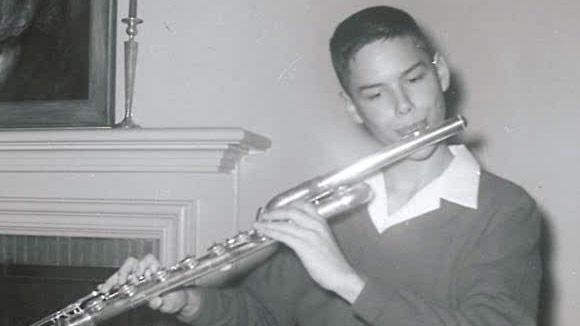 Fan and Philanthropist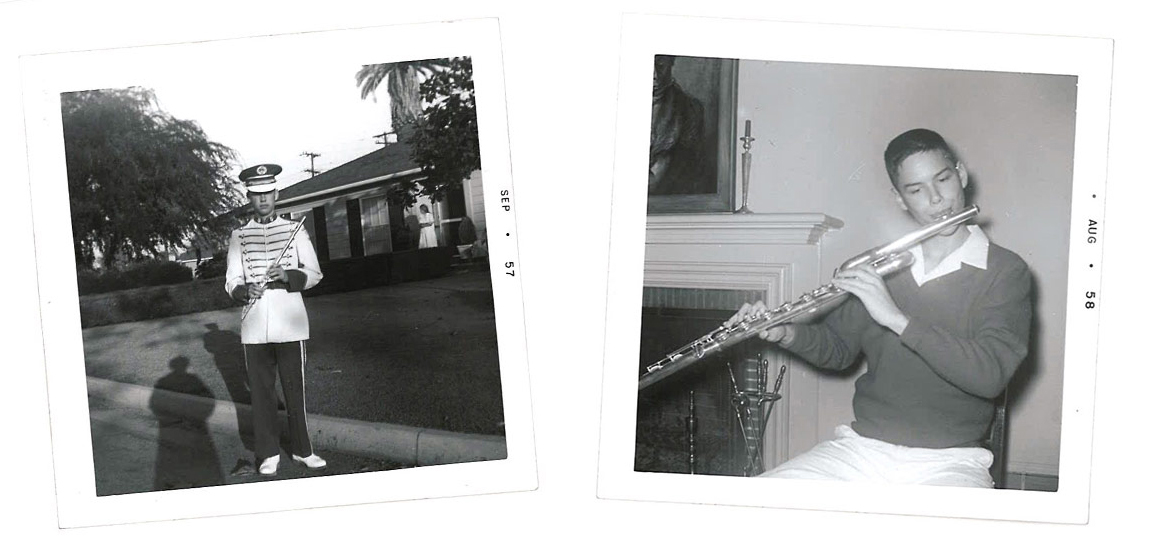 A lifetime devotee of classical music, Edward Judd Zobelein tuned in to KUSC Classical 91.5 FM religiously. Now other listeners can hear his name acknowledged on-air in gratitude for a major gift that may inspire a similar passion in future generations. With a bequest of $8 million to the USC Thornton School of Music and KUSC, Zobelein has created a legacy of support for some of the world's most talented music students and the nation's largest and most popular public radio and nonprofit classical music radio station.
"Edward Judd Zobelein lived and breathed classical music," said sister Linda Zobelein Koss, '70, a USC alumna from the Roski School of Art and Design. "He found total solace and peace playing his flute, going to concerts at the Hollywood Bowl or Dorothy Chandler Pavilion, and listening daily to KUSC. Although Ed did not attend college, the Zobelein family connection/legacy to USC spans multiple generations, which is why he chose to donate to the university."
A longtime supporter of USC Thornton and KUSC, Zobelein died in July 2017, leaving behind a planned gift that designates $6 million to Thornton and $2 million to KUSC.
"We are truly honored to receive this gift," said Robert Cutietta, Dean of the USC Thornton School of Music. "Music holds such meaning in the lives of so many people. We are thrilled to carry Edward's passion forward to train future generations of exceptional musicians."
Judy McAlpine, president of KUSC, agreed. "We are so honored and grateful that Edward Judd Zobelein chose to make this gift to KUSC after many years of constant and quiet support," McAlpine said. "Every day we try to touch people with the transformative power of classical music. This gift to our endowment will help ensure that we are able to continue our mission for years to come."
Brews, Baseball and the Three Bs
Bach, Beethoven and Brahms were not the only Bs in Zobelein's life. America's favorite pastime and a famous brewery rounded out his eclectic background.
The Zobelein family history in Los Angeles dates back to 1869, when Edward's great-grandfather George Zobelein, son of a master brewer, emigrated from Germany. With business partner and fellow immigrant Joseph Maier, George established the Maier-Zobelein Brewery in 1882. Twenty-five years later, Zobelein purchased the Los Angeles Brewing Company, which became known as the Eastside Brewing Company. In the late '50s, Eastside Old Tap Lager sponsored Dodger games on radio and television; in 1962, it started selling its brews at Dodger Stadium. The Zobelein family remained staunch supporters of the Dodgers, as well as the Los Angeles Rams.
The family made roots in San Marino, Calif., where Zobelein graduated from high school in 1961. Zobelein's grandmother Eva Barbara Zobelein inspired his love of classical music as a youth and took him to concerts regularly, including the Los Angeles Flute Club's annual concerts in 1957 and 1960 in USC's Hancock Auditorium. In that venue, now called Newman Recital Hall, USC Thornton is planning a display and plaque in honor of Zobelein's generous gift.
Zobelein's passion for music grew as he learned to play flute and piccolo, studying with longtime teacher Elise Baxter Moennig. He performed concerts with San Marino High School's concert band and as a member of the San Gabriel Valley Junior Symphony under Harold Scott. He owned a Moennig silver piccolo made in 1943, as well as a Verue Q. Powell silver flute made specifically for him by Powell in 1960.
For Zobelein, listening to classical music on KUSC brought a special comfort and happiness to every day. When his failing health made sleeping difficult, KUSC was the only thing that got him through the dark hours. In appreciation of Zobelein's philanthropy, KUSC has begun running on-air acknowledgements of his major gift. Those will continue for the next two years, but Zobelein's generosity will ensure that classical music plays on for generations to come.
Never miss a story
Subscribe to USC Thornton's e-newsletter
Subscribe