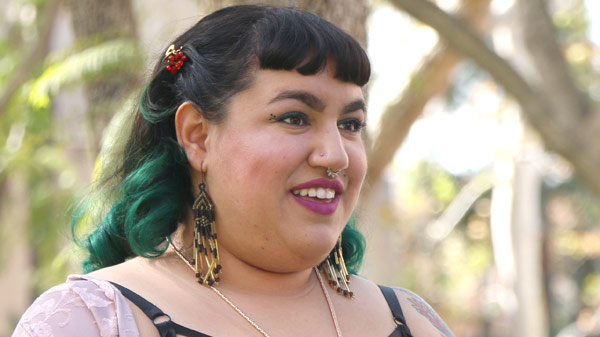 Five Questions for Vocal Arts Student Joanna Ceja
By Geovanna Nichols-Julien
Looking ahead to the USC Thornton Opera production of Dominick Argento's Postcard from Morocco, we caught up with Vocal Arts master's student Joanna Ceja. She will perform the role of "Lady with a cake box" in the new production, which opens at USC's Bing Theatre on April 18th.
---
Tell us about your character in Postcard from Morocco.
I play a Lady with a Cake Box and she has this really haunting scene, the aria, where she talks about keeping her lover in a box. At first, it was really hard for me to figure out, because I was like, 'is this a mad scene and is she crazy?' And then I realized, as I sang the music and it was so beautiful, the music doesn't really support madness, you know… the music is very languid and dreamy and ethereal and there's just a very emotional grounded-ness in it that I could really empathize with.
So my character is this very emotional and very imaginative person and she really has convinced herself that she keeps her lover in a box. She carries him with her everywhere she goes and she mentions this in her aria.
How has it been working on this production?
Oh the director [John DeMita] is wonderful, he's so gentle. He has such an open mind and such a willingness to be collaborative. It doesn't feel like he's trying to control anything… he's guiding us and then lets us make a lot of decisions based on where he guides us, which I really I love about him. He's just really collaborative. John has a very, like, avant garde type of vision about the opera, which I think is good, given how modern it is.
And I really love the [cast members] that I am working with, Sunwoo, Edmond, Irena, Anthony, Kyle and Zhengyi. We have a beautiful duet, Zhengyi and I do. But they're all so smart and they're such excellent musicians. I always learn more about myself from working with people who are smarter than me.
The music, actually when you're learning it by yourself, it's not pretty. Sitting there at the piano picking out my part I was like, 'Ew, ew, ew, ew. What – is – this – random – sounding – [stuff].' But no! When it's all together with everyone, it's stunning. It's gorgeous and I'm loving it.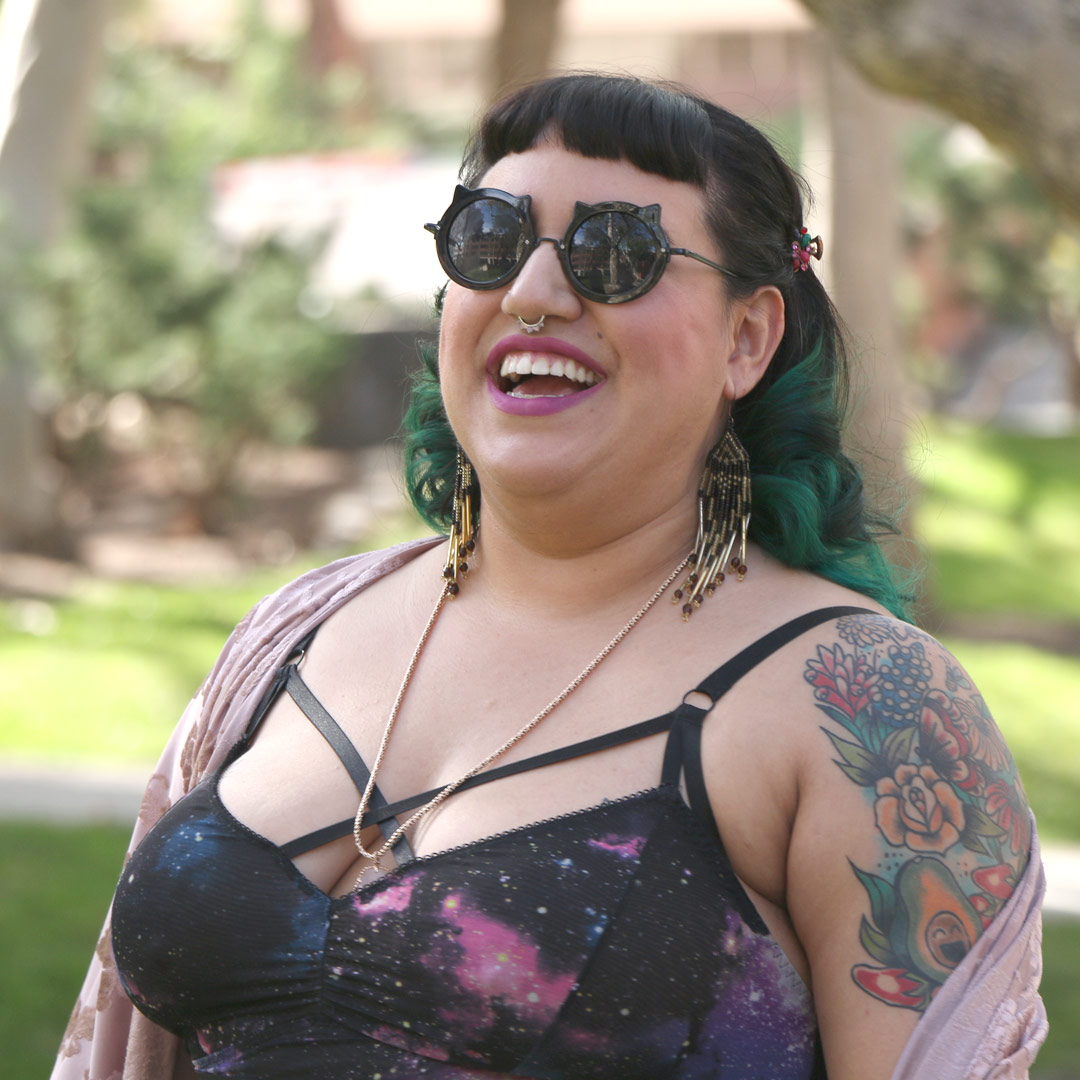 What other projects have you done around Los Angeles?
I first started with outreach work for Long Beach Opera after I did [the opera] Frida with them. The outreach show was The Playground King, which is my first elementary school show and which was a blasty-blast! As you can imagine, it takes place on the playground, so the set was ever changing, and it was always outside with mics. After that, I started doing outreach with LA Opera, but I was a solo teaching artist. LA Opera took it a step further by having the kids on stage with us doing chorus.
I really like the diverse opportunities that are available [in Los Angeles]. I like how there's a renaissance of Latino people being cast and sought after to be cast in a really wide range of different types of modern productions. That's something that's super progressive about here that I've never seen anywhere else.
What's it like to work with kids in music?
Oh I'm gonna cry… it's magical! Because kids aren't jaded about the industry and they're not jaded about music making and music learning, they have a much simpler process and a much simpler enjoyment. They don't do it to glorify themselves and they're not doing it to make money. For them their main prerogative is really just enjoying music and the magic of it.
I remember the first time I really saw an opera, it was Dallas Opera, community outreach. They came to Denton. They do something kind of similar [to outreach] where they put on shows. That was the first time that I really learned that I can sing. Someone older than me, like in her 20s, was like, 'You have a beautiful voice and you could keep doing this.' I never forgot. I never let go of that because I thought, 'wow this cool person thinks that I can sing.'
So, yeah, I like to give back… it's just so important. I think that's the only way that I feel I would have left this world doing something. If you really plant the seeds and like tell kids that they can do something positive with the art that they love, that gift will keep cycling through and they'll tell somebody else and they will inspire somebody else. I feel more alive as an artist knowing that I can inspire someone to do the exact same thing.
So, you're not from Los Angeles. What advice can you give someone moving here?
I'm from Denton, Texas. It was a big change. I lived there my entire life until I moved [to Los Angeles]. I was always way too big and way too weird for the place and I was very depressed and lonely.
If I could give my past-self advice I would say… don't rush the moment you're in because the preparation is just as important as the destination. When I found out that I got in [to USC] and I could finally move away, I was anxious the entire time. I thought it would never come. I was a nervous wreck and constantly thinking like, 'Who am I gonna be when I get there?' You know, 'What am I gonna do to change when I get there?' When I really could have just enjoyed the process. You know, I could have been more present but I wasn't. So yeah, if people want to move here, especially coming from a small town I would say, 'Don't be scared and don't let the bigness and the loftiness of this place get to you.' The journey is just as important as the destination for sure.
---
Tickets for the USC Thornton Opera production of Postcard from Morocco are available from the USC Ticket Office. Admission is free for USC students, faculty, and staff.
Never miss a story
Subscribe to USC Thornton's e-newsletter
Subscribe