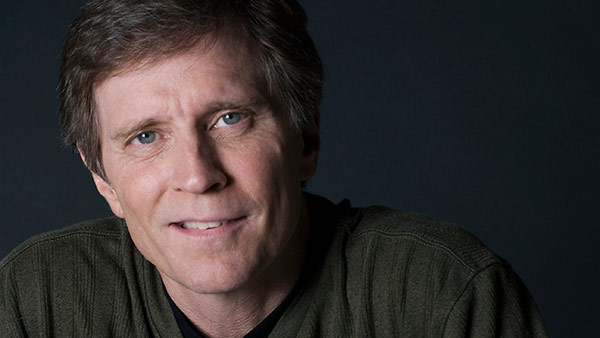 Going Back to Basics
Every great music career has to start somewhere. For Frank Ticheli it started at nine years old when he learned to play trumpet in an underfunded New Orleans public school band.
Now Ticheli is a leading light of USC Thornton's Composition faculty and well known as the composer of numerous concert band standards, including "Blue Shades" and "Wild Nights!" His latest project is a method book called Making Music Matter for band teachers to use with brand new student players.
What inspired such an accomplished composer to write music for beginners? "People I know who teach music to kids would tell me there is a need for kids to have real music from the beginning," said Ticheli. "I began to think about who would be the right person to do something like this. Eventually I started to think maybe I could be the right person. In addition to all the music I write for big people, I write a lot of music for kids."
Most method books teach beginners to play B-flat scales and simple exercises in unison. "Young kids think that's the end. They don't understand that it's the means to something else," said Ticheli. Taking a different approach, Making Music Matter is organized into a series of short lessons, each of which is immediately followed by an original composition for the band to play as an ensemble.
"They need beauty from the beginning," said Ticheli. "We go into music because it's beautiful: it expresses beauty in ways that words alone can never touch. They need to learn that from the beginning, and that's what we try to celebrate with the book."
Composing the music for the two-volume method book was a two-and-a-half-year effort. "There are probably two or three good pieces I could have written during that time. But I am as proud of this as anything I've ever done," said Ticheli.
Collaboration
Ticheli's co-author for Making Music Matter is Gregory B. Rudgers, a music educator from New York. "He's got 30 years of teaching experience under his belt so he was able to provide a perspective that I can't," said Ticheli. "I remember he sent me the first six lessons and said, 'Go to it,' and it was tough. You've got a lot of limitations because of the physicality of the kids, plus they don't know that much about music yet."
Nevertheless, Ticheli embraced the challenge of writing pleasing music for younger players. "When I have limitations, they force me down a path to find solutions that I'm not smart enough to find if I didn't have those problems," said Ticheli. "So in a way they can be a blessing in disguise."
In addition to the ensemble pieces, Ticheli wrote an original solo piece with piano accompaniment for each of the instruments. "They're in the back of the book, and they sort of serve as a reward to the kids for completing the book."
Including a solo piece for each instrument was not part of the original plan for Making Music Matter. But when his publisher suggested it, Ticheli wrote the 15 pieces and piano accompaniment in just four days.
"Sometimes when you explode out music it's some of your best work," said Ticheli. "I got really artistic with the piano accompaniments because the piano parts can be difficult and then the kids get to hear this more advanced music that's beyond what they can play technically, but they start to get it in their ear."
Imagination
Another unique feature of Making Music Matter is a series of "Creative Corner" exercises that encourage students to experiment with the basics of composition. "I took theory completely out of it," said Ticheli. "Here you're just dealing with imagination and sound. You still get to think about form, balance, orchestration, color, all these things; but you're not being burdened by harmony and theory and rules."
"These teaching materials are not only special because of the use Frank's original music, but because the authors encourage creative thinking opportunities for the students themselves," said Peter Webster, Music Teaching and Learning professor and vice dean of the Scholarly and Professional Studies division at Thornton. "This is such an inherently musical approach – one that is badly needed today in published pedagogical materials of this sort."
In composing music for the book, Ticheli himself learned something about the fundamentals of band music. "There are so many things I learned doing this," said Ticheli. "There's a forked F and a regular F for the oboe. I didn't know that before! I just knew that oboes can play an F. And the bassoon has all these alternate fingerings. I learned just tons of technical things like that."
Now that he has completed Making Music Matter, Ticheli is composing a very demanding flute concerto commissioned by a consortium of twenty ensembles, or "music for big people" as he calls it. But it's only a matter of time until he will return to music for young people.
"I'll never stop writing music for kids. What's cool about this is I've got these 48 mini compositions," said Ticheli. "I would say at least a third of these compositions from the book are really strong candidates to be expanded into full-length compositions for young bands. And so I'll do that — it will keep me off the streets for many years to come."
Never miss a story
Subscribe to USC Thornton's e-newsletter
Subscribe