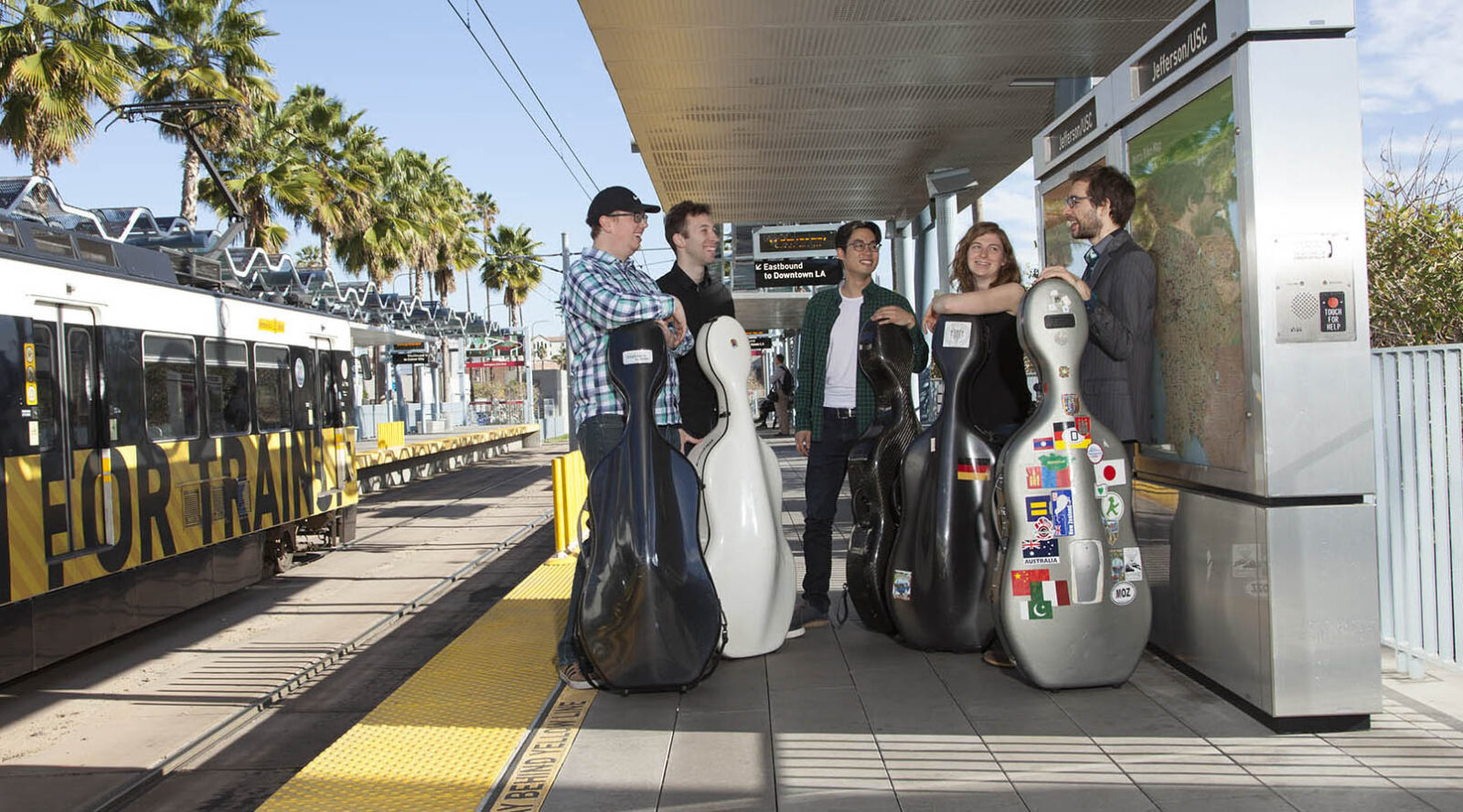 How to Thrive During Freshman Year
USC Thornton's Associate Director of Undergraduate Admission gives five tips for first-year students.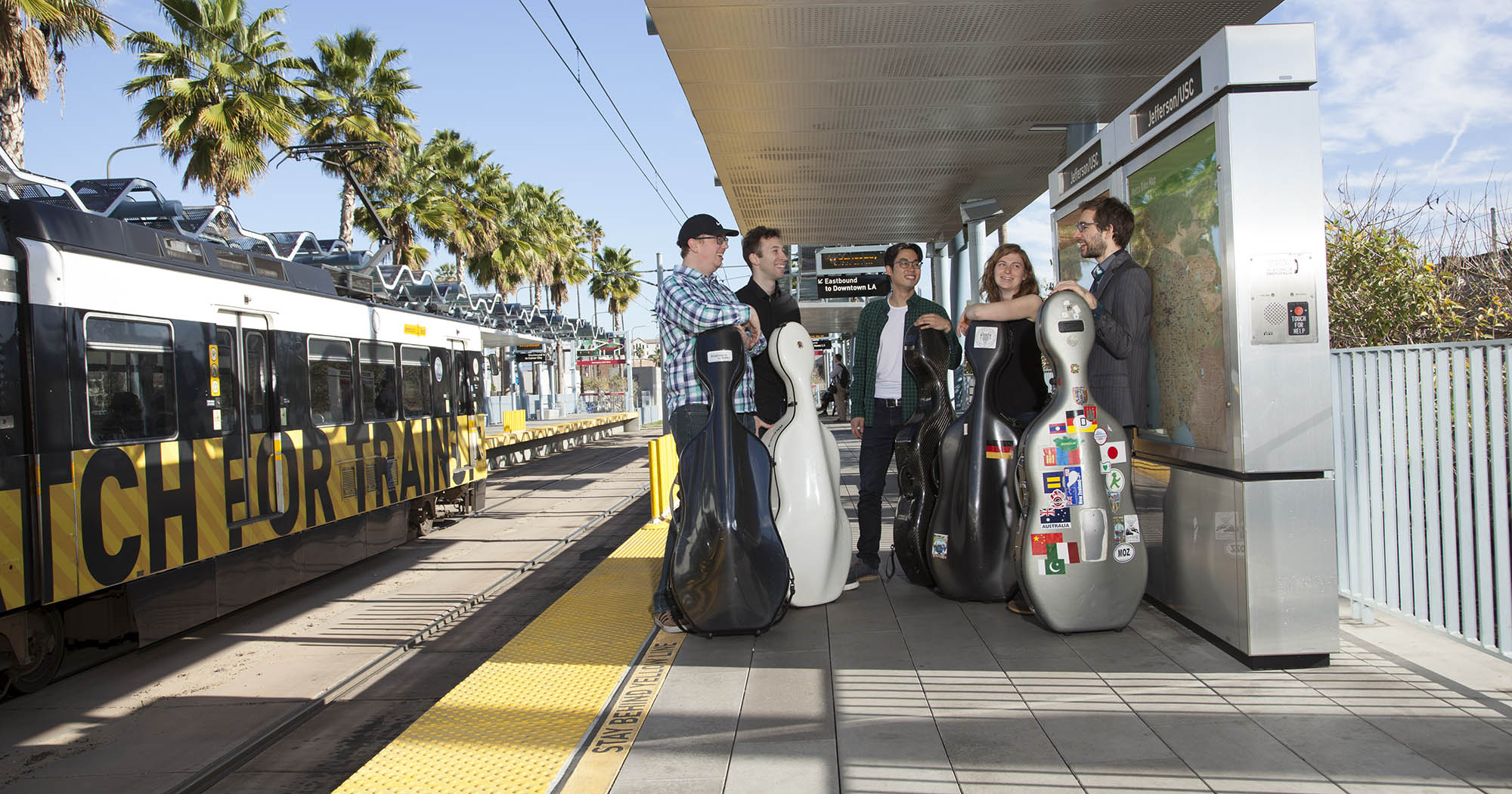 Over the past week, high school students from across the country have opened acceptance letters from USC and many other colleges and universities. USC Thornton's Associate Director of Undergraduate Admission, Brittany Jimenez, gives these soon-to-be freshman five tips to make the most of their first year at college.
So many great opportunities await USC students here in Los Angeles. Although starting a college career is an exciting time, transitioning to college can be daunting. It's okay to be nervous!  Here are some helpful tips about how to thrive in your first year at USC Thornton.
1. Discover Yourself
Part of every college experience is self-discovery.
That element is central for Katya Richardson, BM '19 Composition, "My advice to anyone in their first year at USC is to not be so hard on yourself and make that year about establishing important friendships, participating in student groups, and discovering what's important personally."
The goal of USC Thornton is to give students every opportunity to master their craft, form friendships, and explore the rich musical world they inhabit.
Haley Perkins, BM '20 Popular Music, said, "It's nearly impossible to put into words how much the Thornton family has helped me find my way not just as a musician but as a person."
2. Collaborate with your Peers
This exploration of musical interests begins with Thornton's core courses. Dara Phung, BA '21 Piano, said "I really like the diversity in the music school. Classes like theory and aural skills that integrate musicians of different backgrounds fosters broader thinking."
Fostering broad thinking is the goal. For Sophie Mathieu, BM '20 Composition, it's the collaboration that makes USC different, "Take any chance you get to collaborate with as many people as possible! This isn't even limited to Thornton, collaborate with dancers, filmmakers, engineers, or literally anyone who's down!"
3. Get to Know your Professors
What separates Thornton from other conservatories is that it combines the traditional rigor of a conservatory with the academic rigor of a research institution.
"Thornton has the absolute best resources, networking opportunities, and faculty support from professors that deeply care about pushing their students to grow more than they thought was possible and to achieve success," said Steffan Salas, BS '20 Music Industry.
4. Be a Part of the Community
Forming lifelong friendships, building community, and developing a network is central to the redesigned curriculum.
Salas says, "In order for the Thornton community to come to life, you have to be willing to engage with new people and be outward with your kindness and interest in what others are doing, whether it's walking by people on campus, in the practice rooms, or at events."
5. Take Advantage of Events @ USC Thornton
Events at Thornton provide a depth of experience unavailable at other conservatories.
"I loved the collaboration between Warner Bros Studios and Thornton this past January. The experience of having a "day in the life" of my dream career was surreal," said Sarah Meidel, BM '19, Flute Performance.
We hope you find these tips helpful and can't wait to see you on campus!
Never miss a story
Subscribe to USC Thornton's e-newsletter
Subscribe