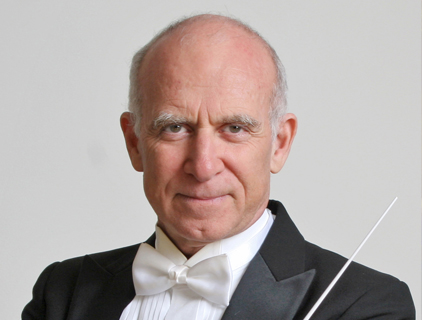 In Memoriam: David Weiss
"He was a great musician, a terrific colleague and a wonderful human being."
David Weiss, celebrated oboist and a member of the USC Thornton faculty for nearly 30 years, passed away unexpectedly on Saturday, May 24 in Los Angeles. He was 67 years old.
"David was a valued member of the Thornton faculty for many years," said Robert Cutietta, Dean of the USC Thornton School of Music. "His dedication to his craft and his generous spirit endeared him to many at the university. He will be sorely missed."
Weiss' mother studied music in college and, as a result, Weiss and his siblings began taking music lessons early in childhood. His brother Abe was Principal Bassoon of the Rochester Philharmonic for 41 years, and his sister Dawn was Principal Flute of the Oregon Symphony for 25 years. Together, the siblings performed as the Weiss Family Woodwinds and released a critically acclaimed album in 2010.
While growing up in Southern California, Weiss played in the Meremblum and Young Musicians Foundation Debut Orchestras, and was a scholarship student at the Music Academy of the West in Santa Barbara during his high school years. He would later go on to make his professional solo debut with the Los Angeles Philharmonic in 1962 at age 15.
Although Weiss was accepted to USC on scholarship, his studies were interrupted when he signed on as Principal Oboe with the Metropolitan Opera National Company for a yearlong tour. Upon the tour's conclusion, he enlisted in the Army as First Oboe of the West Point Military Academy Band (USMA).
During his stint in the USMA Band, Weiss would eventually become close with another future USC Thornton faculty member — Terry Cravens, who currently serves as Chair of the Winds and Percussion Department.
"Over the past thirty years, all of us at Thornton have been enriched by Dave's presence," said Cravens. "I'm sure I speak for everyone in saying Dave's passing leaves a huge void in our lives. He was a great musician, a terrific colleague and a wonderful human being."
After stints with the Pittsburgh Symphony and the National Symphony, Weiss returned to Los Angeles in 1973 to serve as principal oboist for the Los Angeles Philharmonic — a position he held for thirty years. He joined the USC faculty in 1985, and also taught at the Music Academy of the West.
He recorded numerous symphonic works under conductors such as Leonard Bernstein and André Previn, and can be heard on the soundtracks for nearly 200 motion pictures, including O Brother, Where Art Thou? and Indiana Jones and the Temple of Doom.
Weiss' interests extended far beyond the oboe. He developed an interest in the musical saw while performing with the LA Phil, and soon became an internationally recognized master of the unique instrument. While playing the saw on the Venice Boardwalk in the mid-1980s, Weiss was discovered by an NBC executive and was invited to appear on The Tonight Show with Johnny Carson to demonstrate the instrument. He performed the saw live at numerous concert halls across the world, including Carnegie Hall, Davies Hall and the Walt Disney Concert Hall.
An avid surfer, Weiss was known to share his love of the ocean with his students. He was also an accomplished photographer, and served as the official photographer for the LA Phil for several decades.
Weiss is survived by his wife, pianist Alpha Hockett Walker, two sons and a daughter. Information on funeral services is pending.
Never miss a story
Subscribe to USC Thornton's e-newsletter
Subscribe