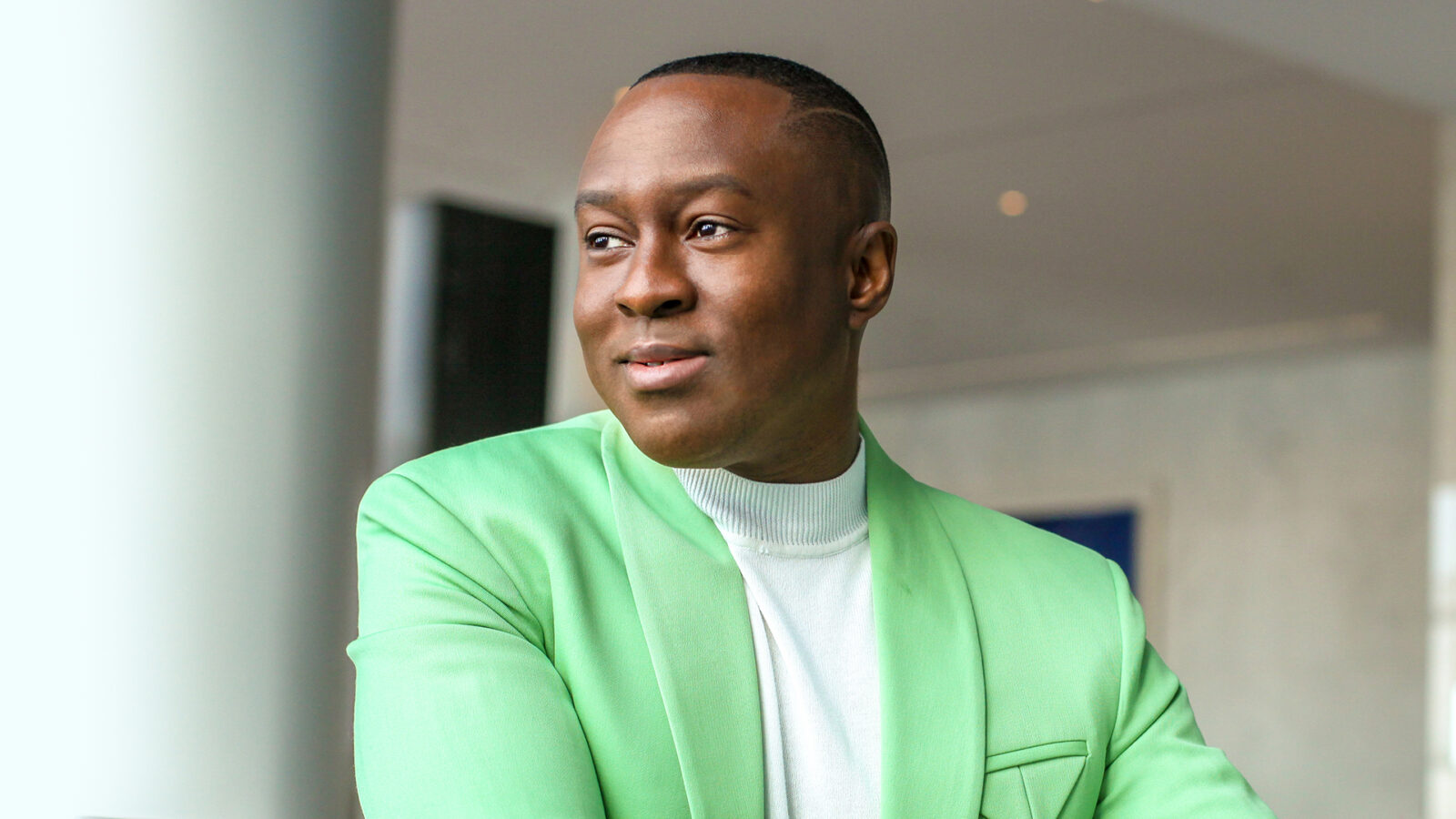 Jason King named dean of USC Thornton School of Music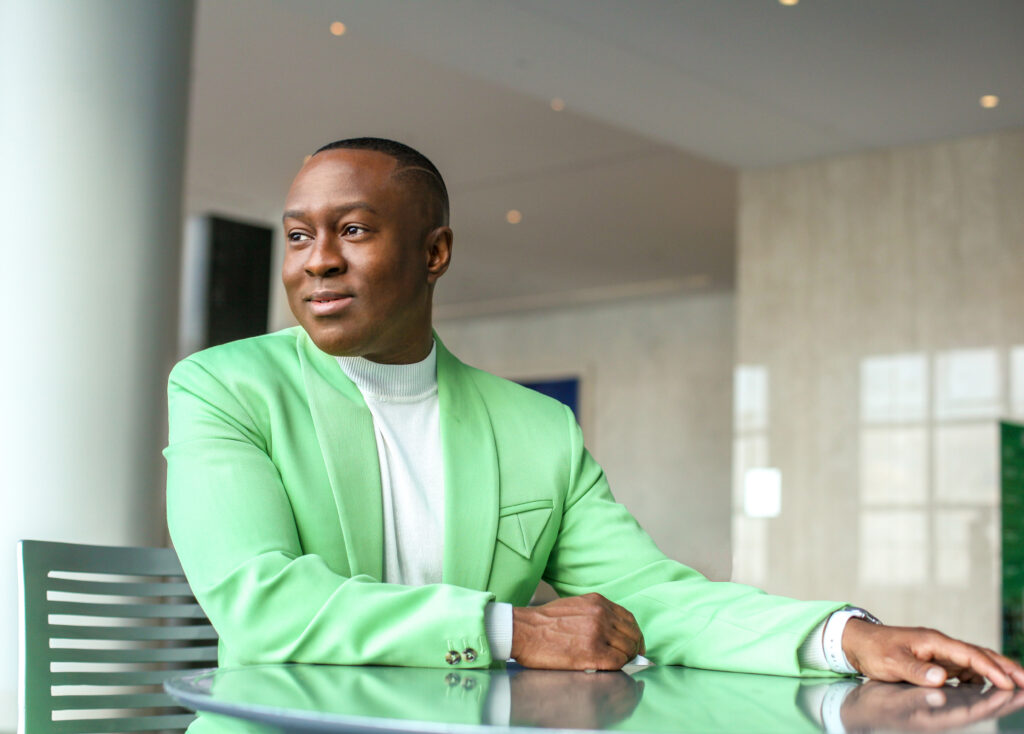 The multihyphenate musician and scholar comes to USC from the NYU Tisch School of the Arts.
---
Renowned music scholar and musician Jason King has been named dean of the USC Thornton School of Music, effective July 1, USC announced Tuesday.
King currently serves as chair of the Clive Davis Institute of Recorded Music at Tisch School of the Arts, New York University. He is the institute's founding full-time faculty member, and he developed the program alongside Davis, the famed music impresario.
"Dr. Jason King's talents — coupled with USC Thornton's incredible students, faculty and staff — will be a dynamic formula to expand musical education at this exceptional 139-year-old school known for enriching the arts and humanity," USC President Carol L. Folt said.
Elizabeth Graddy, USC's interim provost and senior vice president for academic affairs, agreed. "We are excited that Dr. King will be able to leverage his strong network and interdisciplinary experience of performance, teaching, production, research and business acumen to benefit the Thornton School of Music community," she said.
King's musical interests and accomplishments span multiple genres, including classical, pop, R&B, gospel, jazz, rock and other styles.
As a scholar and public intellectual with a doctorate from NYU, King has created multidisciplinary work in the fields of African American and African Diasporic cultural studies; performance studies, globalization and transnationalism studies; media and technology studies; music business, marketing and branding studies; and gender and queer studies.
New USC Thornton dean has long history as scholar and journalist
An inaugural member of the Hip Hop Culture Council at the John F. Kennedy Center for the Performing Arts and the Black Genius Brain Trust, King serves on the editorial board of the Journal of Popular Music Studies. He brings a long history of publications as a scholar and a journalist, and extensive experience working with internationally known media outlets on series, podcasts and documentaries.
"I think of myself as an institution builder: somebody who can identify an opportunity and build a structure and institution around that opportunity," King said. "I see an opportunity with USC Thornton to take an already legendary school and help shape its 21st-century vision of what a music school can be.
"From all the meetings I had — with President Folt, with the students, with the staff, with the faculty — I felt an overwhelming sense of exuberance and commitment to excellence," he added. "USC Thornton felt like a place of great love — a place that wasn't just a school, but a place that people felt was a kind of home."
The USC Thornton School provides students with a conservatory-style education that prepares them for careers as performers, composers, industry leaders and educators — often before they graduate. The school has constantly evolved since its founding in 1884 to offer new degrees and courses to match industry changes.
King, who was born in Canada to Trinidadian immigrant parents, has been immersed in music for as long as he can remember. "Not just my first musical memory, but my first memory of any kind is sitting on my father's lap while he was playing calypso records," he said. "My parents had an incredible record collection — which I plundered — that had everything from classical and jazz to popular music to world music."
He went on to study classical piano and musical theater, but he knew he wanted to write, beginning his college career at Carleton University in Ottawa as a mass communications major. Moving to New York City, he earned an associate degree from the American Musical and Dramatic Academy before completing his undergraduate studies at the New School for Social Research. He then went on to earn his doctorate from NYU in performance studies, with an emphasis on popular music, especially focusing on R&B and soul music.
'I still see myself as a musician first,' says new USC Thornton dean
"I still see myself as a musician first, but I would describe myself as a multihyphenate person, somebody with a wide range of skills in different areas," King said. "Not only have I written songs and produced music, but I'm a scholar, I've managed artists, I've worked in marketing. I've tried not to put myself in a box."
King says the lessons he's learned through exploring so many facets of the music business will set an example for the students of USC Thornton.
"You don't just have to take one path," he emphasized. "You might be a classical music and composition student, but you can benefit from learning from jazz and pop music. You could be a popular music student, and you can benefit from the scholarly and research side. To pursue a career in music in 2023 means you need to have a wide range of understanding of all aspects of how music is made and released into the world."
His time at NYU coincided with a radical transformation of the music industry and the music economy that is still ongoing.
"Even though, from an economic standpoint, music has been hard hit over the last 25 years, the interest that people have in music has not waned at all," King said.
"Some things are very consistent about music, whether you're talking about Beethoven in 1802, whether you're talking about Stevie Wonder in 1976, whether you're talking about Rosalía in 2023. Transcendent music is still the goal. And for any student at USC Thornton who's focusing on making or researching music, my goal is to help them achieve that artistic and scholarly transcendence."
Never miss a story
Subscribe to USC Thornton's e-newsletter
Subscribe