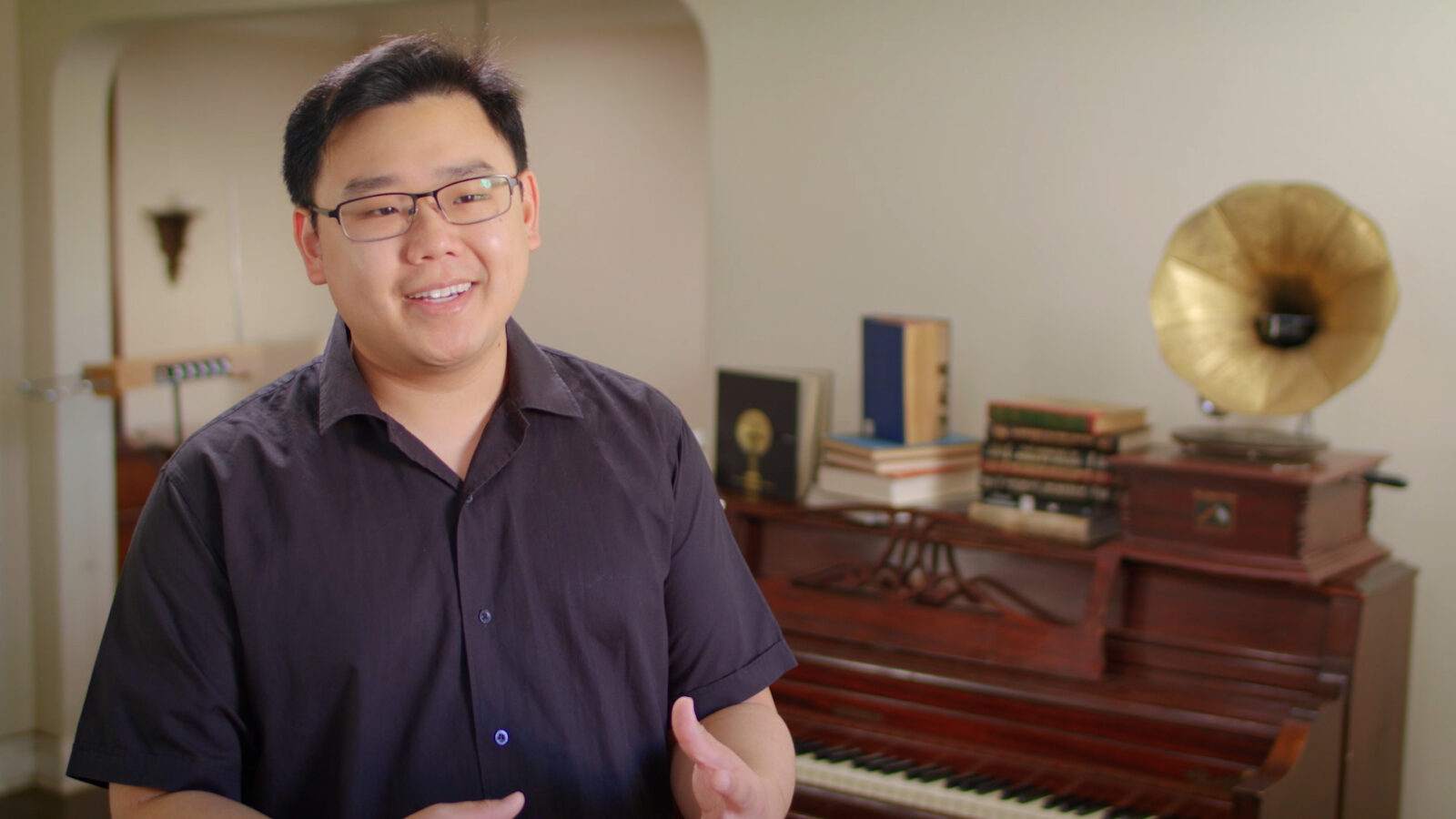 Jonathan Ong: The New Classical
Jonathan Ong is a talented concert pianist. He's also a Twitch streamer, having found a new outlet in the nascent digital platform.
---
In a small room surrounded by keyboards and illuminated in neon pink light, pianist Jonathan Ong takes a power stance in front of the camera. Wearing a bright orange windbreaker, he plays a keytar, and electronic keyboard slung over his shoulder like a guitar.
As his fingers dance across the keys at lightning speed, a small cartoon of himself appears in the corner of the frame, also playing a keytar while on fire. As the live stream commences, online requests and comments from followers begin to pour in.
Jonathan Ong is an acclaimed concert pianist who made his orchestral debut at the age of ten. An alum from USC Thornton's Keyboard Studies program (MM '09, DMA '13), he lives in his native Australia where he is in demand as a concert pianist and teacher.
Ong is another extremely talented product of USC Thornton's storied classical music division. He's also a successful Twitch streamer.
"Twitch is an internet chatroom that provides sound and video feed," he explains. "You can collaborate with your audience to create the content."
Through his Twitch channel, Ong offers online music classes, takes requests (usually for improvised covers of anime and video game soundtracks), and releases comedy shorts with a classical music twist.
Ong explains that he sees the live steaming platform as a digital revolution for musicians and artists, which gives them the power to interact and collaborate with their audiences in a completely innovative way.
"If you look at your career choices and they don't seem that inspiring to you, we have the power, more so than anybody else, to change that." Ong says. "Who you are as a musician will become a combination of the things you learn at school, but also the things that you do for yourself. You have to follow your interests and you have to experiment."
This year, USC Thornton announced a radical new approach to classical music education with the goal of allowing musicians like Ong more opportunity to pursue diverse interests and create a career that is right for them.
"Classical music is the bedrock upon which all my musical knowledge rests," he says. "That's where the fun begins."

Learn more about the Classical ReDesign
Never miss a story
Subscribe to USC Thornton's e-newsletter
Subscribe