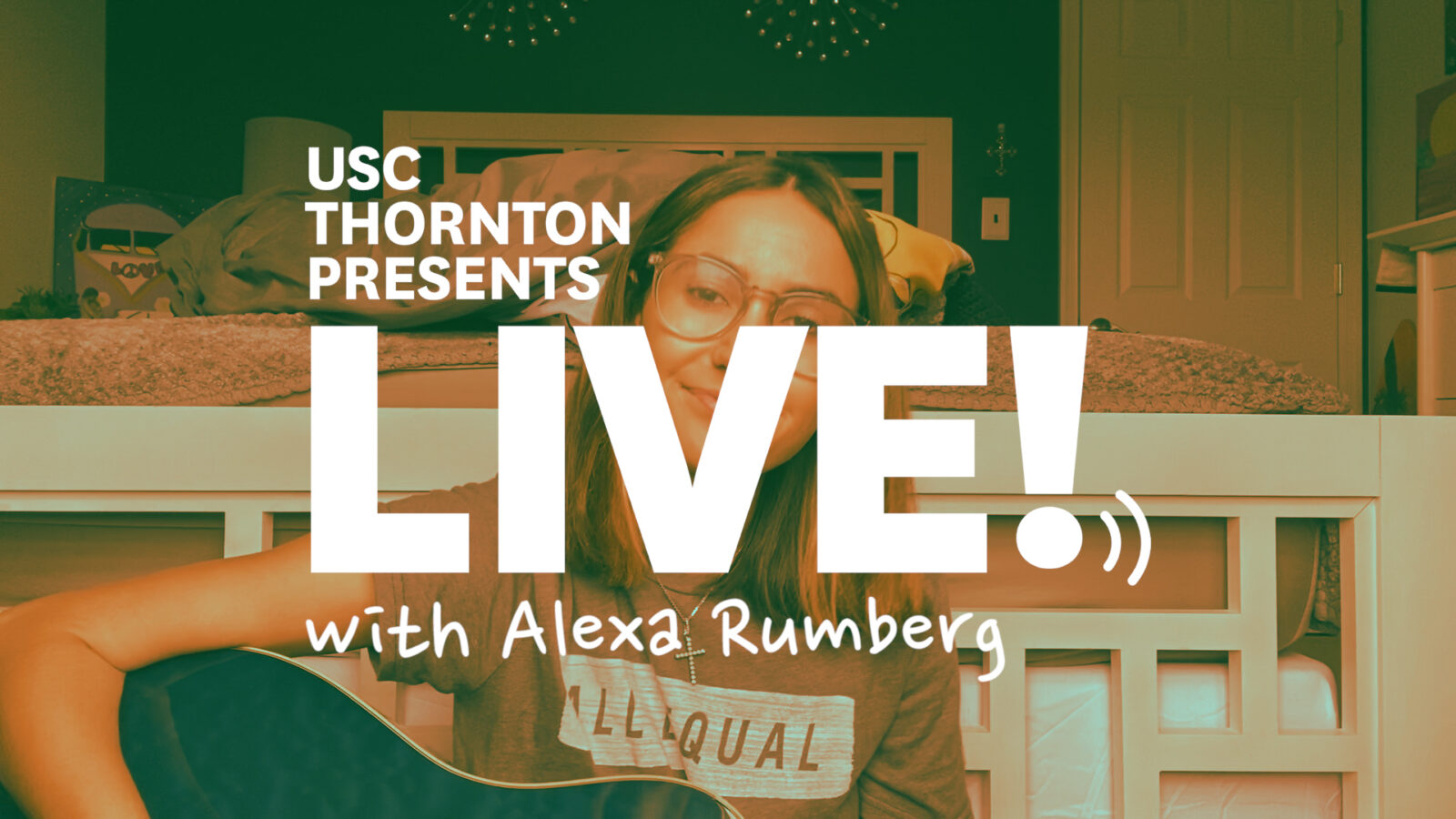 Live! From Somewhere: Alexa Rumberg
While uncertainty remains a constant, Music Industry major Alexa Rumberg turns to music to help her express herself in this Live! From Somewhere cover.
---
As venues around the world have gone dark, USC Thornton has launched a new series featuring students, alumni, and faculty performing live from … somewhere.
Alexa Rumberg, a senior in the Music Industry program and member of Thornton's Student Ambassadors, turns to music when things seem uncertain. Like many colleagues studying the music industry at Thornton, she also performs in her free time.
"Music has always been a coping mechanism and a way of processing my feelings," she says. "In this crazy and unpredictable time, I can't help but feel pulled to express how I feel through art."
In her Live! From Somewhere video, Rumberg shares a homemade cover of "Blossom," by Soccer Mommy.
Enjoy. Live from wherever we are.
---
Live! From Somewhere brings you homemade performances by Thornton students, faculty and alumni, live from… somewhere. Click here for more from the series, and to submit a video of your own.
Never miss a story
Subscribe to USC Thornton's e-newsletter
Subscribe