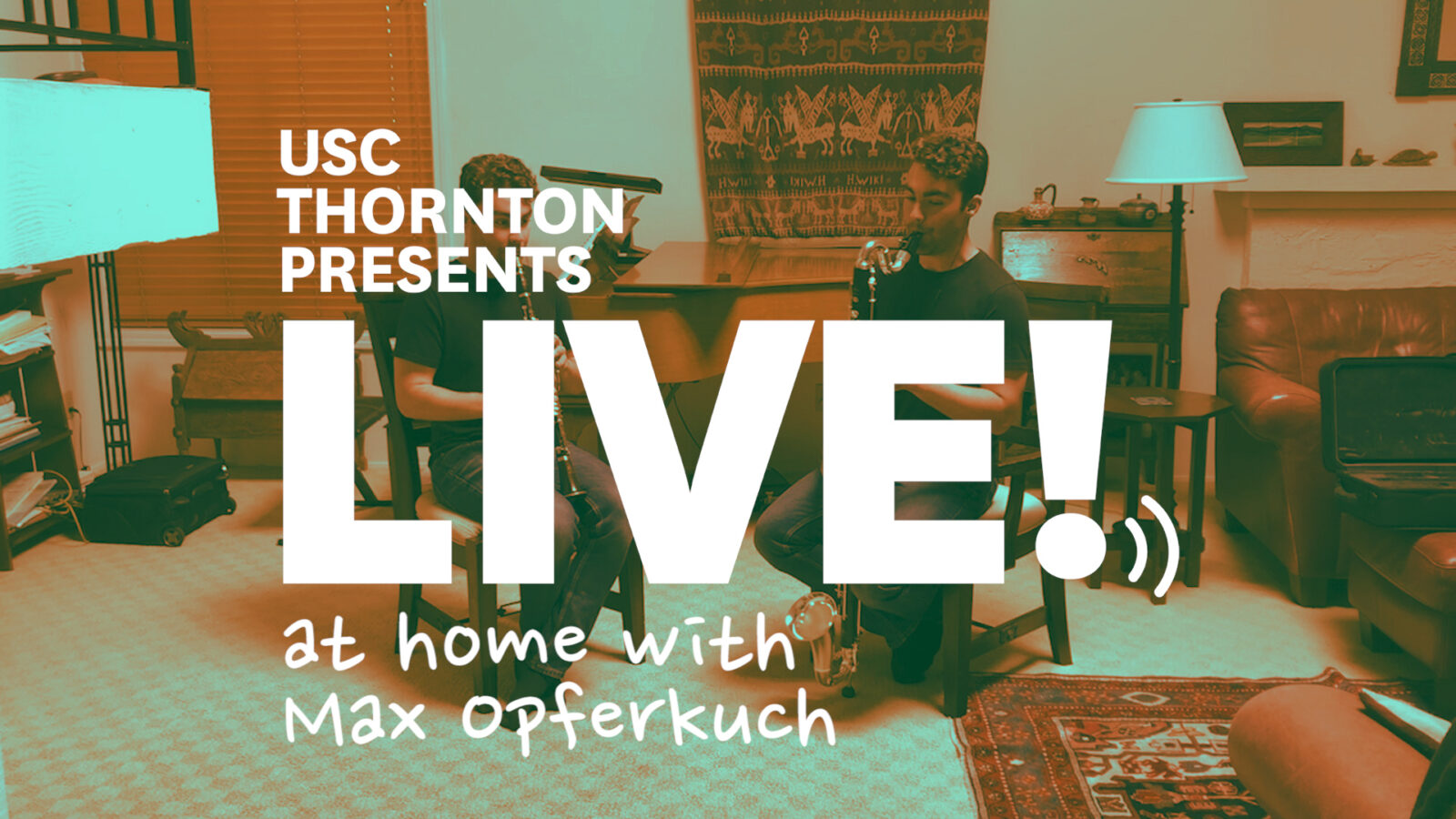 Live! From Somewhere: Max Opferkuch
Live concerts have been canceled, but the show must go on. USC Thornton student Max Opferkuch gets around social distancing by performing a duet with himself.
---
Necessity is the mother of invention, right? While venues everywhere have gone dark, we've launched a series of performances by USC Thornton musicians, live from… somewhere. Living rooms, offices, back patios, garages — wherever they may be.
We sent guidelines to our students that, because of the need for social distancing, the videos should be a solo performance – unless they can find creative ways to use technology to perform with other people.   
USC Thornton student Max Opferkuch found a glorious way around these limitations, performing the 8th of Bach's Inventions and Sinfonias in a duet with himself. Recorded at his home in Encinitas, the celebrated young musician performed both clarinet and bass clarinet parts in a bit of technological wizardry.
Opferkuch most recently appeared on Minnesota Public Radio's Performance Today program, in a show on Feb. 20 as a 2019-2020 Young Artist In Residence.
Enjoy. Live from wherever we are.
---
USC Thornton students, alumni and faculty are invited to submit their homemade performance videos to the Live! From Somewhere series. Click here for more from the series, and to submit a video of your own.
Never miss a story
Subscribe to USC Thornton's e-newsletter
Subscribe