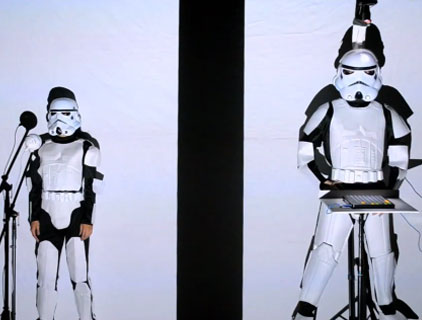 Louis Cole and Knower
"Louis is the paradigm for today's musician," said Bob Mintzer, chair of the Jazz Studies program at USC Thornton.
After graduating from the Jazz Studies program at USC Thornton in 2009, Louis Cole formed Knower with Genevieve Artadi and quickly established a presence on YouTube with their videos of unique pop covers and original songs. The Los Angeles duo makes electronic funk-pop characterized by explosive grooves, colorful harmonies, female vocals and vast electro-acoustic soundscapes.
Knower started out with the pair casually working on some of Artadi's songs.
"We came up with some stuff that we liked but it wasn't crazy or powerful enough, so we started really pushing ourselves to experiment and break through to the next level of intensity," Cole said.
Knower's videos feature the heavy use of sci-fi/80's videogame elements in both the sounds and visuals. Cole admits that the music of classic Nintendo games — in addition to his favorite movie, Tron — played a role in shaping Knower's aesthetic.
"That music really dug its way deep into my developing brain," Cole said. "There are a lot of imaginative chord changes, pretty melodies, heavy funk grooves, modulations, insane synth trumpet hits and really cool sounds in those games. I still, to this day, strive to include those kinds of things in my music."
A Jazz Background
A USC Thornton alumnus, Cole expressed pride in the Jazz Studies program's broad approach to jazz. The program values everything from traditional big band repertoire to far-reaching music like Cole is currently making with Knower. Cole says he still applies his Thornton education to the music he creates today, and credits the creativity of the students and knowledge of the faculty as great sources of inspiration.
The program's open-minded approach has also led to traditional gigs. On Friday, November 15, Cole will join Bob Mintzer, chair of the Jazz Studies program at Thornton, in a performance at Vitello's with Mintzer's R & Big Band featuring big band arrangements of the music of Sly Stone, The Isley Brothers, Sam and Dave, James Brown, and more.
"Louis is the paradigm for today's musician," Mintzer said. "He writes and produces, knows the technological aspects of documenting music visually and sonically, has a vast pallet of influences, has a strong vision of what his musical statement can be, and can function in a wide variety of settings as a player. USC Thornton provided Louis with the forum to explore these areas, and he took the ball and ran like crazy!"
Moving Forward
Following the release of their third album, Let Go, Knower recently returned home from an east coast tour with WeYou and a performance at Bonnaroo 2013. They are currently working on new music.
"Right now, I'm coming up with lots of different musical ideas, to try and grow, and get to the next level," Cole said. "When I feel I have reached it, then we will begin to work on a new album. In the meantime, we have an album that we are working on with David Binney, which will be completed soon, and we may release another cover in the near future."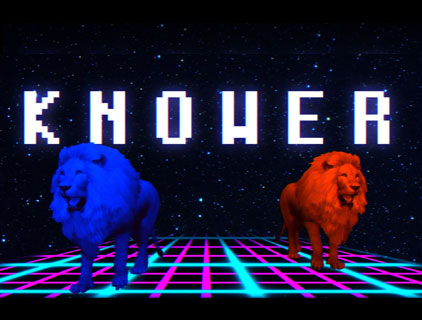 Never miss a story
Subscribe to USC Thornton's e-newsletter
Subscribe