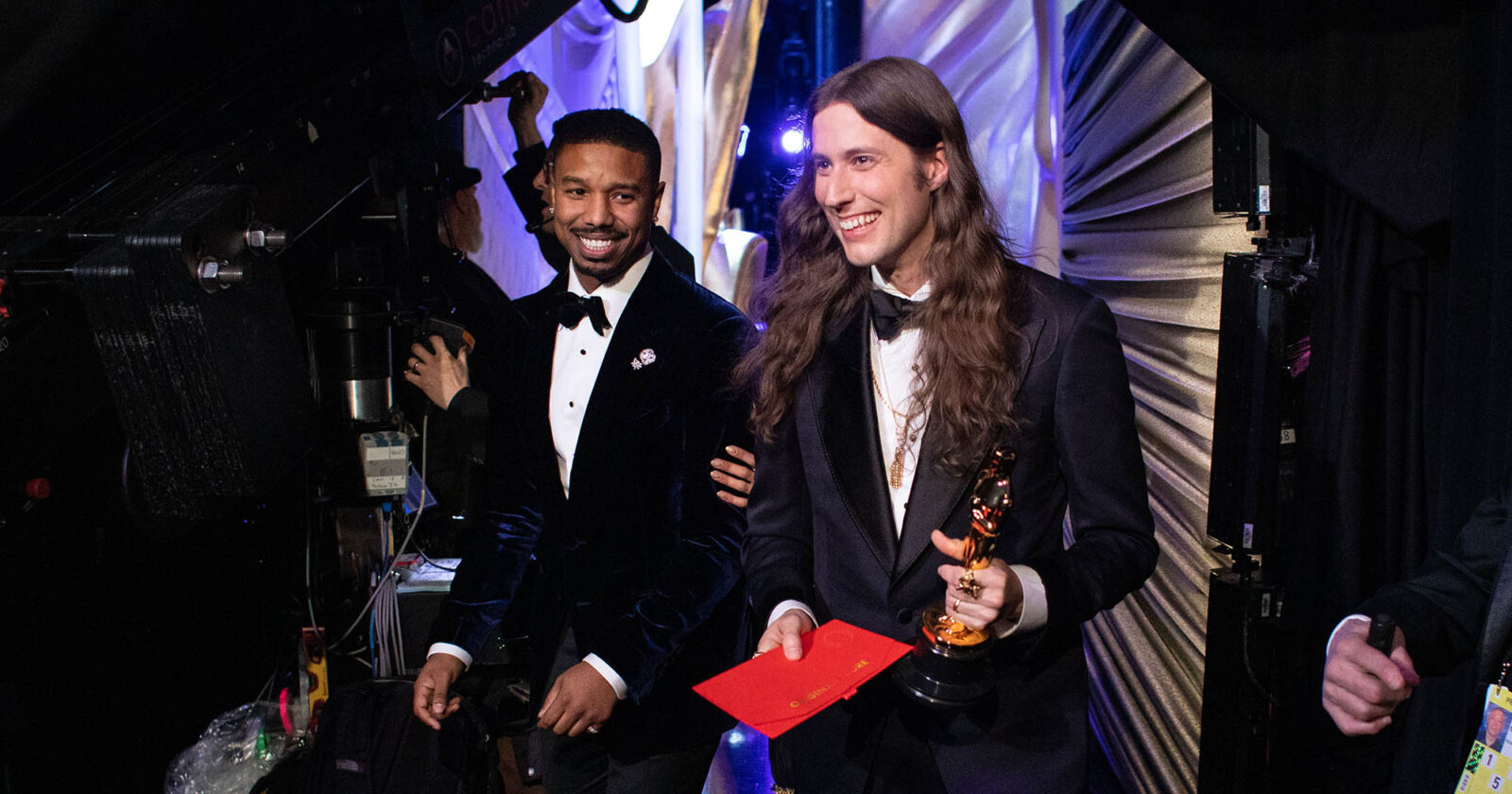 Ludwig Göransson ends award season with Oscar win
What a year for composer and USC Thornton alumnus Ludwig Göransson (GC '08). At last night's Academy Awards he won his first Oscar for Best Original Score for Black Panther. Two weeks earlier, Göransson showed his range as an artist by not only taking home the GRAMMY for his score of Black Panther but also winning Song of the Year and Record of the Year for Childish Gambino's "This is America," which he co-wrote and co-produced with Donald Glover.
Göransson's remarkable run of awards can be traced back to the relationships he made upon arriving at USC Thornton to study in the Screen Scoring program. He met Ryan Coogler, the director of Black Panther and an alumnus of the USC School of Cinematic Arts, while they were both students at USC. And he first started working with Glover soon after graduating.
At the Oscars, Göransson thanked Coogler and recalled the first time they collaborated. "I remember 12 years ago we were sitting in our dorm room at USC writing the score for your first film," the musician said, "and we're here 12 years later celebrating one of the most important cinematic moments in history."
This Trojan director-composer duo met shortly after Göransson moved to America from his native Sweeden. "We met at a party and he started to talk to me about Swedish music artists, we talked about Lykke Li and Little Dragon. I was like, 'How do you know them?'" he told Paper magazine. "I started talking to him about film, and a couple months later he asked me if I wanted to score his first short film." They have worked closely together on many occasions since graduating. In addition to Black Panther, Göransson scored Coogler's previous two feature films, Fruitvale Station (2013) and Creed (2015).
"Immediately after talking to Ryan and seeing his work, I understood that this guy is special: he has ambition, he's going places," he added.
Go behind-the-scenes with Marvel Studios' #BlackPanther director Ryan Coogler and composer @LudwigGoransson as they talk about the creative process involved in scoring the film. pic.twitter.com/llpkYVa35B

— Black Panther (@theblackpanther) February 16, 2019
Göransson had the same feeling when he met Donald Glover while working as the composer for the television show Community, which co-starred the multitalented actor and musician. Glover sent him "his first song which I worked on with him. It was called 'So Fly.' I heard it and I was like… I don't know, I just got immediately inspired." Göransson and Glover's careers have been linked ever since. Göransson produced all three of Glover's Childish Gambino studio albums.
"Ryan and Donald were my first collaborators, the first people I worked with when I moved here," Göransson said. "I had no idea that 10 years, we'd be at the Grammys. But we're not doing anything different than what we did 10 years ago."
He can now add the Oscars to that list.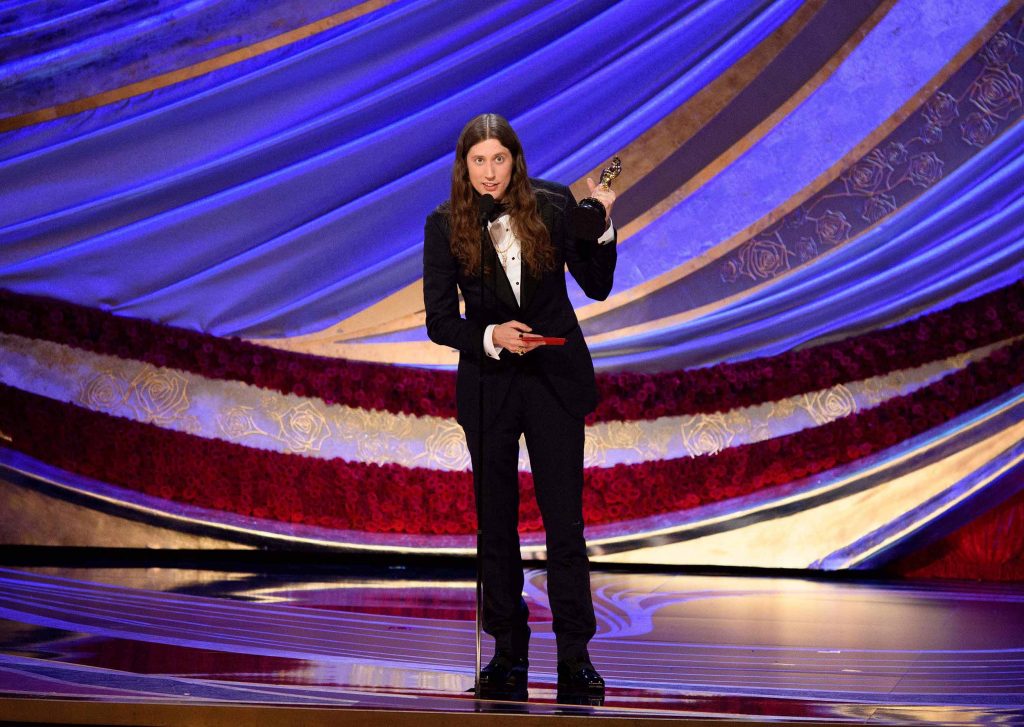 Ludwig Goransson accepts the Oscar® for achievement in music written for motion pictures (original score) during the live ABC Telecast of The 91st Oscars® at the Dolby® Theatre in Hollywood, CA on Sunday, February 24, 2019. (Photo by Aaron Poole / ©A.M.P.A.S.)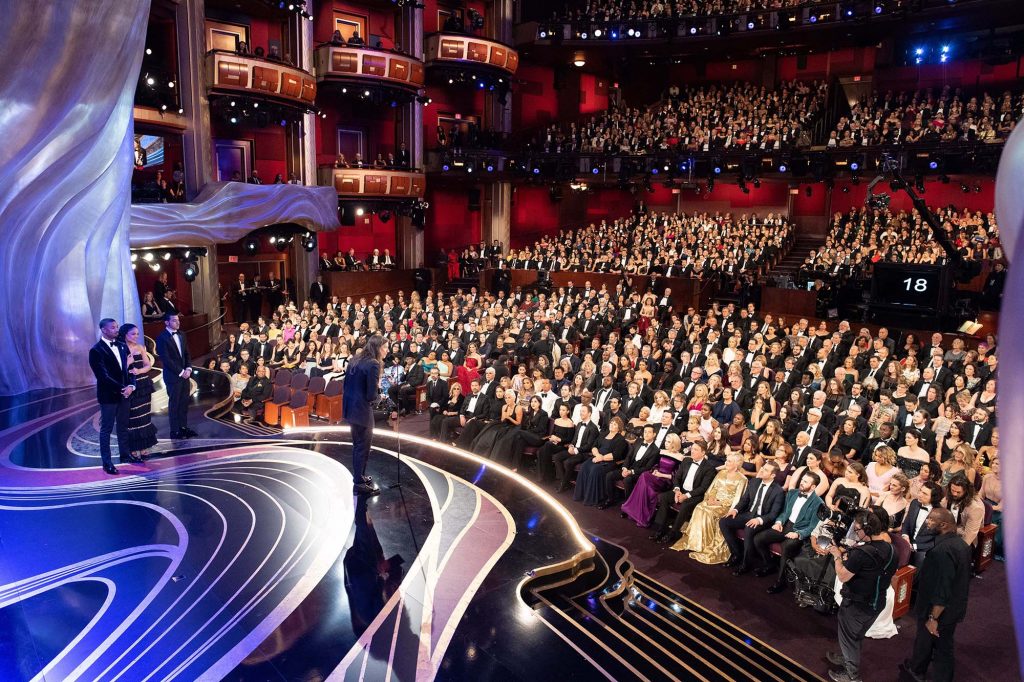 Ludwig Goransson accepts the Oscar® for achievement in music written for motion pictures (original score) during the live ABC Telecast of The 91st Oscars® at the Dolby® Theatre in Hollywood, CA on Sunday, February 24, 2019. (Photo by Todd Wawrychuk / ©A.M.P.A.S.)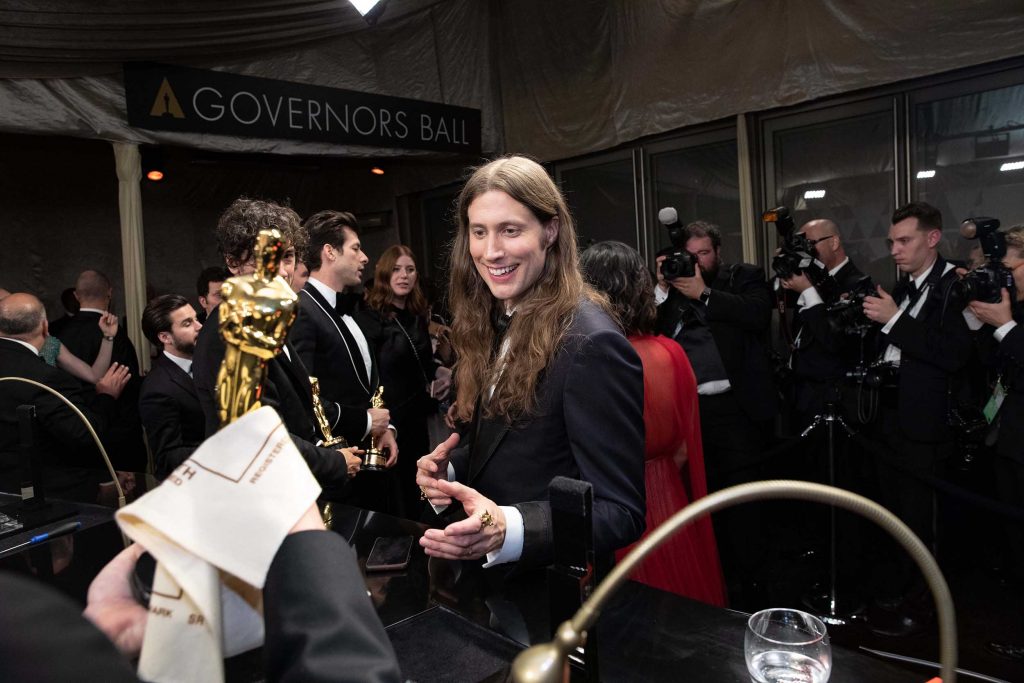 Oscar® winner Ludwig Goransson at the Governors Ball following the live ABC Telecast of The 91st Oscars® at the Dolby® Theatre in Hollywood, CA on Sunday, February 24, 2019. (Photo by Troy Harvey / ©A.M.P.A.S.)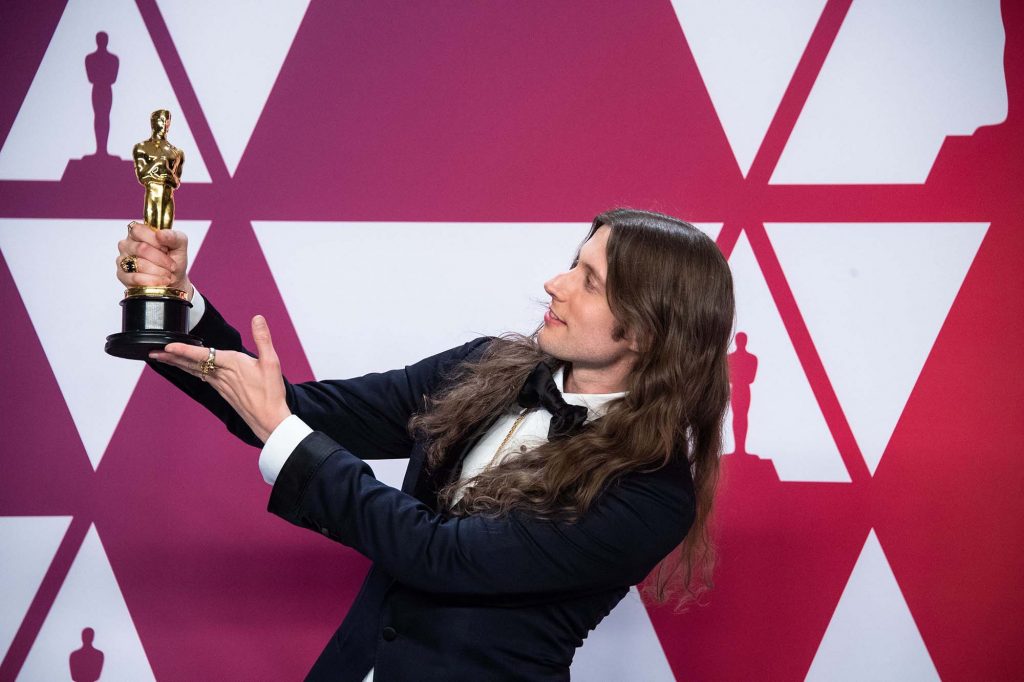 Ludwig Goransson poses backstage with the Oscar® for achievement in music written for motion pictures (original score) during the live ABC telecast of the 91st Oscars® at the Dolby® Theatre in Hollywood, CA on Sunday, February 24, 2019. (Photo by Mike Baker / ©A.M.P.A.S.)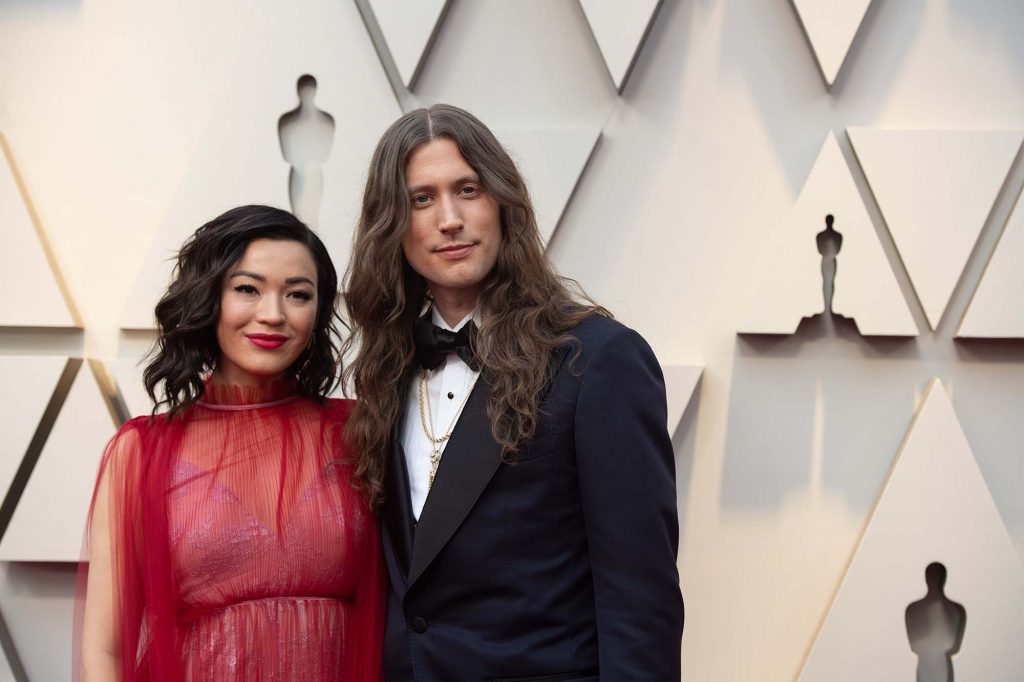 Oscar® nominee Ludwig Goransson and Serena McKinney arrive on the red carpet of The 91st Oscars® at the Dolby® Theatre in Hollywood, CA on Sunday, February 24, 2019. (Photo by Kyusung Gong / ©A.M.P.A.S.)
Never miss a story
Subscribe to USC Thornton's e-newsletter
Subscribe