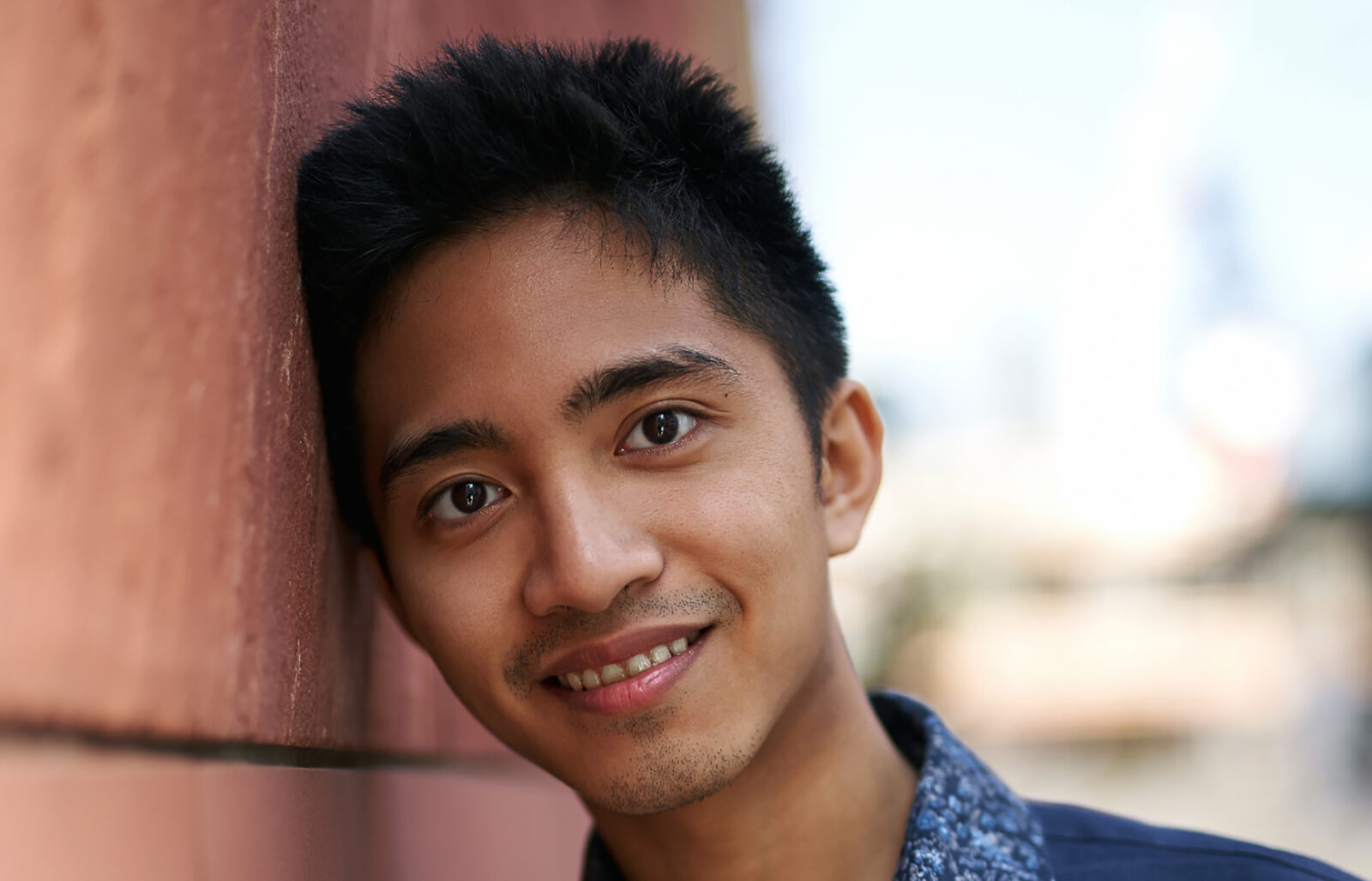 Meet the Cohort: Jay Julio Laureta
Jay Julio Laureta is a member of the second cohort of the Los Angeles Orchestra Fellowship designed to increase diversity in American orchestras.
---
The Los Angeles Orchestra Fellowship, a program designed to increase diversity in American orchestras, has announced its second cohort that includes violist Wilfred Farquharson, violist Jay Julio Laureta, horn player Malik Taylor and cellist Myles Yeazell. Launched in 2018, the groundbreaking program was conceived by a partnership of Inner City Youth Orchestra of Los Angeles (ICYOLA), the country's largest African-American-majority youth orchestra; Los Angeles Chamber Orchestra (LACO), one of the world's leading chamber orchestras; and USC Thornton, one of the country's top music programs.
Violist Jay Julio Laureta is a first-generation Filipino-American from Uniondale, New York. A prizewinner in national competitions held by the National Federation of Music Clubs, the Music Teachers National Association, and the YoungArts Foundation, as well as a 2019 recipient of the Juilliard Career Grant, Laureta has been profiled and featured on Interlochen Public Radio, WKCR and SiriusXM.
Laureta received a Master of Music degree at the Juilliard School on a full-tuition Susan W. Rose Graduate Fellowship, studying with Heidi Castleman, Misha Amory, and Matthew Lipman, and completed a Bachelor of Music degree at the Manhattan School of Music under Karen Ritscher on a full scholarship after graduating from the Interlochen Arts Academy at the age of sixteen with its highest musical honor, the Young Artist Award.
This summer, Laureta launched Sound Off: Music for Bail, an organization that combines classical music performances with presentations by individuals versed in the American criminal justice system and formerly incarcerated individuals. A 2020 recipient of Music Academy of the West's Fast Pitch Awards, Sound Off seeks to educate audiences and build inclusive communities.
From their apartment in New York, Laureta answered questions from The Violin Channel about the fellowship, the opportunity it offers, and the need for greater equity in classical music.
How does it feel to receive this opportunity? 
It's a great honor and also a great responsibility. The first recorded presence of Filipino people in what is now the U.S. is from 1587, and the first records of permanent inhabitance comes from 1763, when Filipino sailors forced into labor on Spanish ships escaped and settled in communities across what is present-day Louisiana. Today in the U.S., Filipinos continue to often be seen as foreign and non-integral in a country that officially owned the Philippines as a colony for 48 years, in a country that was built in no small part on Filipino farmhand labor and continues to rely heavily on us, particularly in the medical field in these COVID times. We are the second-largest Asian population in the U.S. and I can count on one hand the amount of Filipino musicians I know in professional orchestras. As the child of a nurse's assistant, it is both a privilege and a duty to represent Filipinos as artists after centuries of struggle and oppression and, more personally, in solidarity with other Black and brown people who I join in the history of this fellowship.
It is so great that the industry is recognizing the need for greater diversity. What further changes are you personally hoping to see in the coming years and what can we all do to help?
I truly look forward to the rise of orchestras made up of majority musicians of color and diverse ethnic groups. This includes initiatives such as Sphinx Virtuosi, Chineke!, and the Gateway Music Festival. I also want to call attention to programs for youth musicians that often do not receive the same support, but are perhaps even more vital for ensuring that children growing up today have access to the kind of education that allows them access to careers in classical music, no matter their ethnicity, financial need, or zip code.
This includes programs such as the educational portions of Sphinx and Chineke!, the Inner City Youth Orchestra of Los Angeles (which we fellows are all thrilled to be working with hands-on), Opus 118 Harlem School of Music, the Opportunity Music Project, the Juilliard School's Music Advancement Program — I could go on and on, because the ingenuity that has already been displayed, particularly by organizers and musicians of color in the field, speaks to what the need is.
To be frank, if we intend the field of classical music to be as equitable as we claim, we need equal access to high-quality education, instruments, and teachers from the earliest days in a child's life. Until such a time comes, we all must pitch in — audience members and musicians who have resources, donating time to tutor students who cannot afford lessons, actively reaching out to public school programs to fund music programs cut by austerity budgets, and donating both to large organizations that do justice-minded work and to individual musicians-in-training who need an extra push of financial support to make it to the next level.
Each person can do some work, but ultimately the biggest and most long-lasting impact will come when we unite for systemic change. I want to shout out Oberlin Conservatory's recent Zoom webinars and round tables over the course of the summer — if you have not yet had the chance to peruse those, they offer us a clear history of the past, and where the future might lead us. Many of classical music's great Black artists and scholars of our time have already spoken on these issues in far more eloquent ways than I could ever, and so I just want to lift those voices up as a resource for all of us.
Never miss a story
Subscribe to USC Thornton's e-newsletter
Subscribe