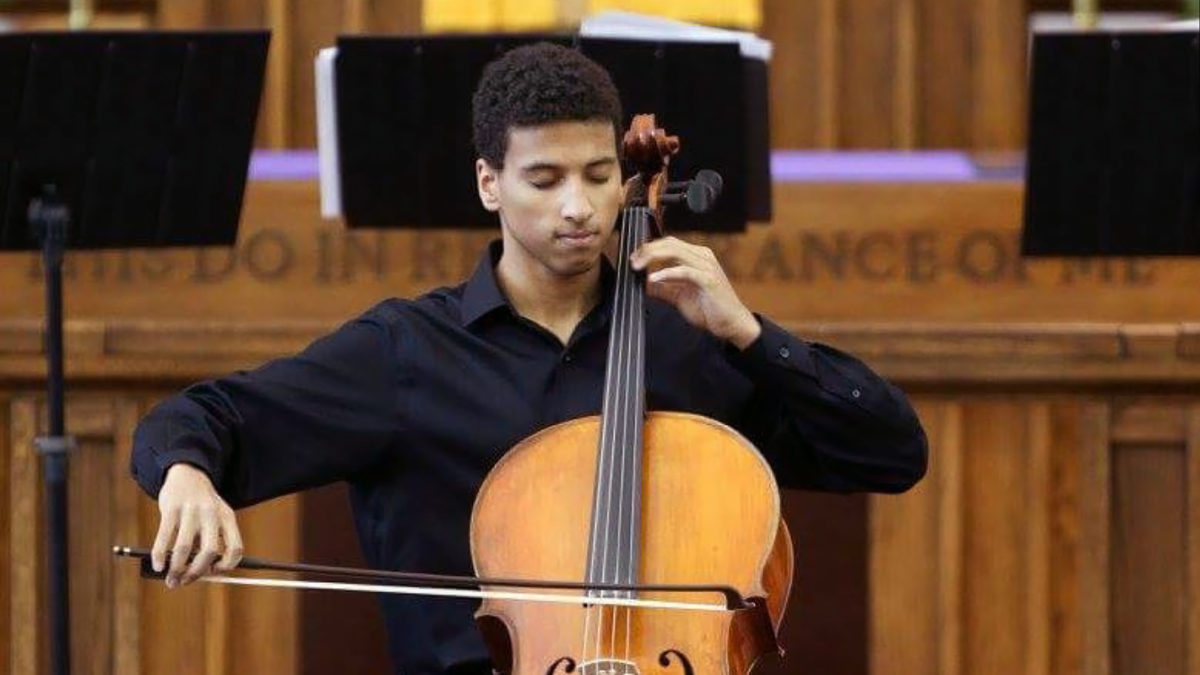 Meet the Cohort: Myles Yeazell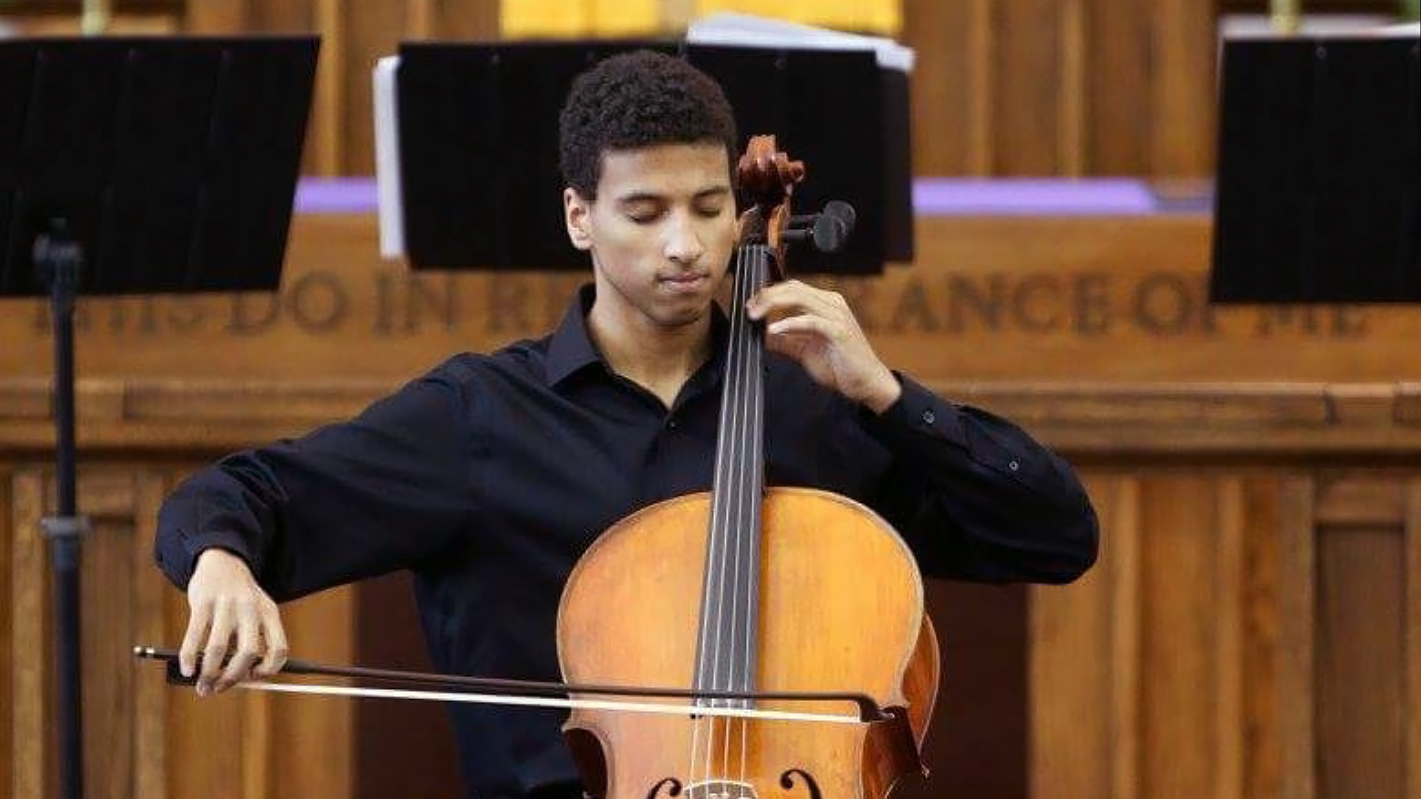 Myles Yeazell is a member of the second cohort of the Los Angeles Orchestra Fellowship designed to increase diversity in American orchestras.
---
The Los Angeles Orchestra Fellowship, a program designed to increase diversity in American orchestras, has announced its second cohort that includes violist Wilfred Farquharson, violist Jay Julio Laureta, horn player Malik Taylor and cellist Myles Yeazell. Launched in 2018, the groundbreaking program was conceived by a partnership of Inner City Youth Orchestra of Los Angeles (ICYOLA), the country's largest African-American-majority youth orchestra; Los Angeles Chamber Orchestra (LACO), one of the world's leading chamber orchestras; and USC Thornton, one of the country's top music programs.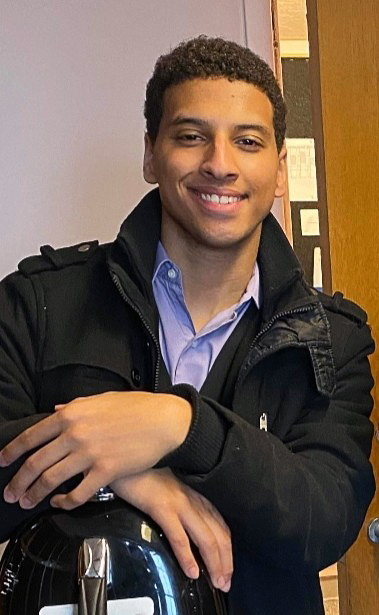 Cellist Myles Yeazell recently completed his undergraduate degree at the University of Cincinnati College-Conservatory of Music (CCM) studying under Alan Rafferty. A native of Cincinnati, he began studying the cello at the age of 12. In high school, he studied with both Rafferty and Sarah Kim with the support of the Ben Carlson-Berne Scholarship Fund, a scholarship fund to provide classical music lessons for underserved youth in the Cincinnati area.
As a senior, he placed as a national semifinalist in the 19th Annual Sphinx Competition and was a finalist in the 2015 Cincinnati Young Artists Cello Competition. In his freshman year at CCM, he was a finalist in the 2017 Tennessee Collegiate Cello Workshop Competition. Yeazell has played in several masterclasses for cellists such as Melissa Kraut, Merry Peckham, William Grubb, Hans Jensen, Natasha Brofsky and Matt Haimovitz.
As an incoming fellow in the Los Angeles Orchestra Fellowship, Yeazell will pursue a Graduate Certificate at USC Thornton while mentoring the students of ICYOLA. From his home in Cincinnati, he answered questions about the fellowship, the opportunity it offers, and the need for greater equity in classical music.
How does it feel to receive this opportunity?
To be able to say I am a part of the Los Angeles Orchestra Fellowship is an incredible honor, and I am very excited to see where this will take me and how it will change me not only as a musician, but as a person. Each part of the fellowship will have a different effect on our growth, and it will be great to see it all come together.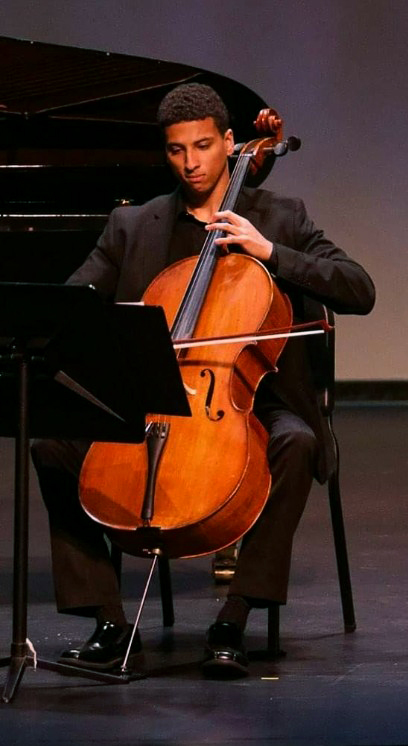 As mentors with the Inner-City Youth Orchestra of Los Angeles, we get to work with younger musicians of various ethnicities, and I am thankful to have the opportunity to be a part in changing their lives and watching them grow over these next few years. Inversely related, we fellows get the chance to play with the revered Los Angeles Chamber Orchestra, learning the ins and outs of being a professional orchestral musician and seeking inspiration and advice for what most musicians would say is a major career goal of theirs: to play in a professional orchestra. And to bring it all together, the third part of the fellowship is being a graduate student at the USC Thornton School of Music. It is such an amazing opportunity to be able to study at such a prestigious school, which I find essential in furthering our growth musically to make the most out of our work with the other two organizations.
While one of the main goals of the fellowship may be to provide the resources and training necessary for the fellows to audition and ultimately win a job as a professional musician, I can tell from these first few weeks that this will have an everlasting effect on my life and career, and I am extremely grateful and proud to say I am a member of the LA Orchestra Fellowship.
It is so great that the industry is recognizing the need for greater diversity. What further changes are you personally hoping to see in the coming years and what can we all do to help?
Organizations such as the LA Orchestra Fellowship, the Sphinx Organization, etc. are great contributors to our collective mission for diversity in classical music, and I cannot wait for musicians of color to no longer be a minority. While these organizations are great for progressing the careers of many musicians of color, I find the main issue in increasing diversity to be in educating the population not only about these opportunities, but also about classical music in general.
Personally, I hope one day, kids will aspire to be professional musicians just as they do to become professional athletes. Classical music is usually portrayed as something for older generations or for richer families, but I think that, with the right affordable music education opportunities, classical music may see a steady increase in diversity as kids are exposed to the wonders of learning music and various instruments. It is up to us to spread the word!
Never miss a story
Subscribe to USC Thornton's e-newsletter
Subscribe