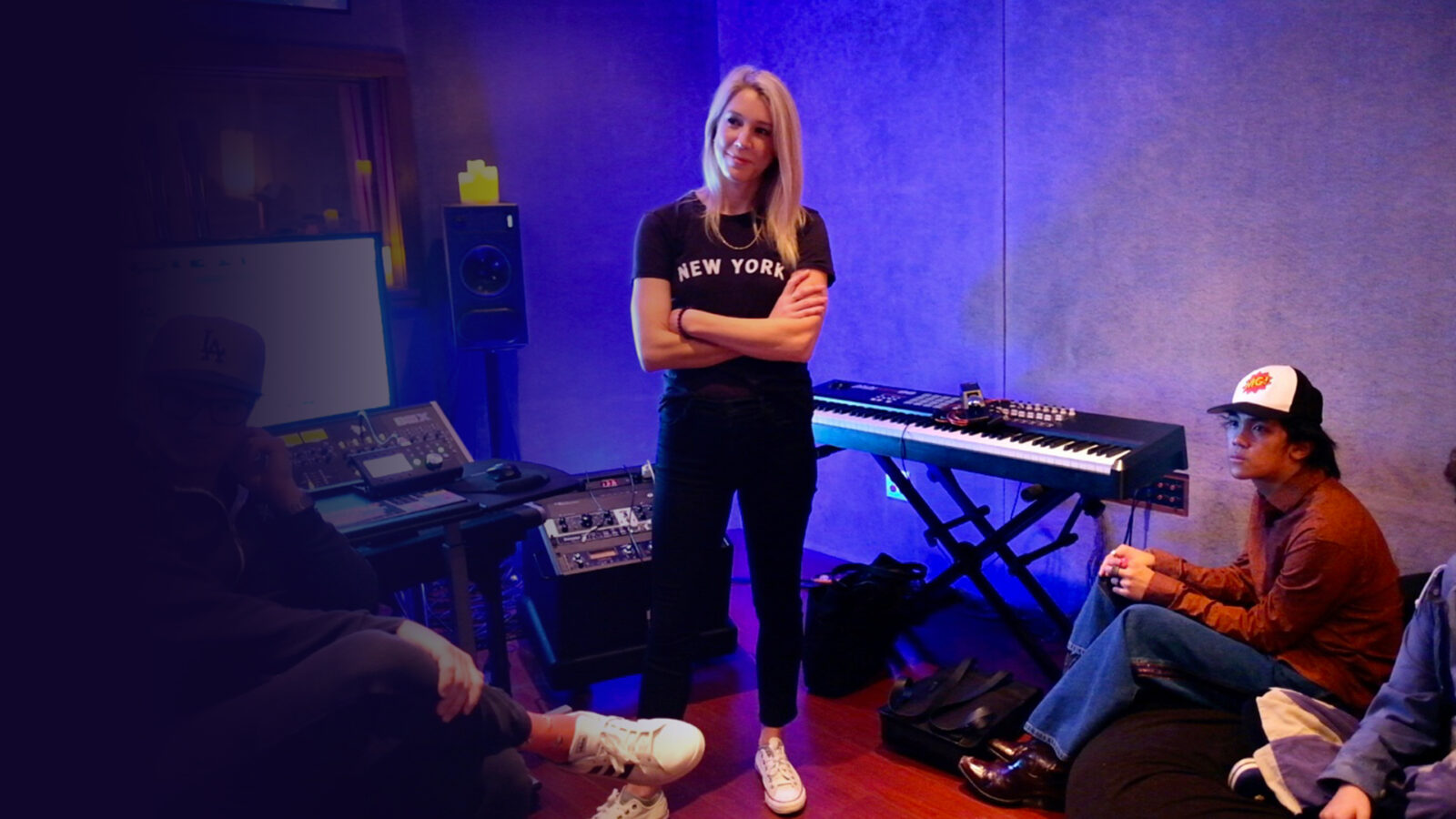 Meeting the Demand
USC Thornton grads are music teachers meeting the demand, bringing popular music into the classroom. 
USC Thornton unveils a new master's degree in popular music teaching and learning, Thornton graduates who are already teaching are adapting to the growing demand for music instruction beyond band, choir and orchestra.
Alumni like Courtney Fortune, who teaches at the Los Angeles County High School for the Arts (LACHSA), and Josh Gronlund, who teaches at Manual Arts High School in South Los Angeles, are finding that offering high school courses in guitar, rock ensembles and music production is attracting new students.
As graduate students at Thornton, both Fortune and Gronlund enrolled in a pilot course for the new master's degree.
Gronlund, who has been teaching at Manual Arts High School for seven years, created two courses in music production and had students compete in a city-wide music production competition, The Battle of the Beats, judged by experts from Spotify and Soundtrap. After hearing about VH1 Save the Music grants in one of his Thornton classes, he applied for and was awarded a J Dilla Music Teaching Grant, allowing him to secure $55,000 worth of music technology equipment for the school.
A 2022 graduate with a master's in community music who has undergraduate degrees from Michigan State in voice performance and choral music education, Gronlund established four choirs at the school, including a small pop ensemble that has performed with established pop stars such as Jennifer Hudson and Camila Cabello.
"It helps that we've been getting grants, winning awards and been recognized," he said. "And once people started hearing our vocal pop ensemble, we started getting all these gigs and kids bought into it more and the community bought into it more."
The school's administration and counselors are supportive of his efforts, Gronlund said, and the school just hired a third Thornton grad, Jesse Berent, who earned a BM in studio jazz guitar in 2003, as a full-time guitar teacher. Berent was a touring musician for 15 years, and is exactly the sort of musician who should be attracted to the new master's degree, which helps translate career expertise into non-traditional music education. (The third Thornton grad teaching at Manual Arts is Megan Adcock '17, who teaches classes in percussion/keyboard, modern band and advanced band.)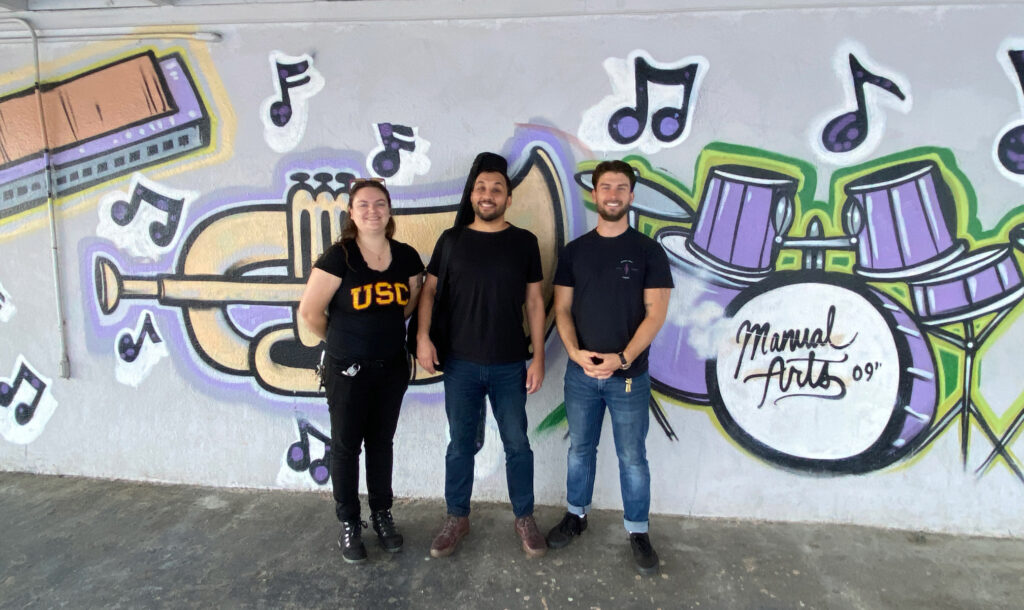 Thornton double grad (Music Industry '12 and an MA in Arts Leadership '21) Courtney Fortune was recruited in 2021 by LACHSA to teach the songwriting class and help develop a new pop music program.
Fortune, an established touring and recording singer who is also a professional songwriter and writing and performing coach, says her varied career demonstrates to students that if they are adaptable and versatile, they can enjoy a lifetime in music. She has written music for TV, film and cartoons, jazz big bands, boy bands — and was even the subject of a Japanese reality show. She has taught workshops and done one-on-one coaching, and is currently touring with contemporary jazz pianist David Benoit's holiday show.
"I never had a pop songwriting class growing up," she observes. "For a 15-year-old girl navigating life, songwriting can be a perfect place to check in." LACHSA is trying to get students thinking early about careers in pop music, she says, and having coaching and mentors for high schoolers is important.
"LACHSA takes these students seriously," she said. "It respects where they are musically, and what they're listening to."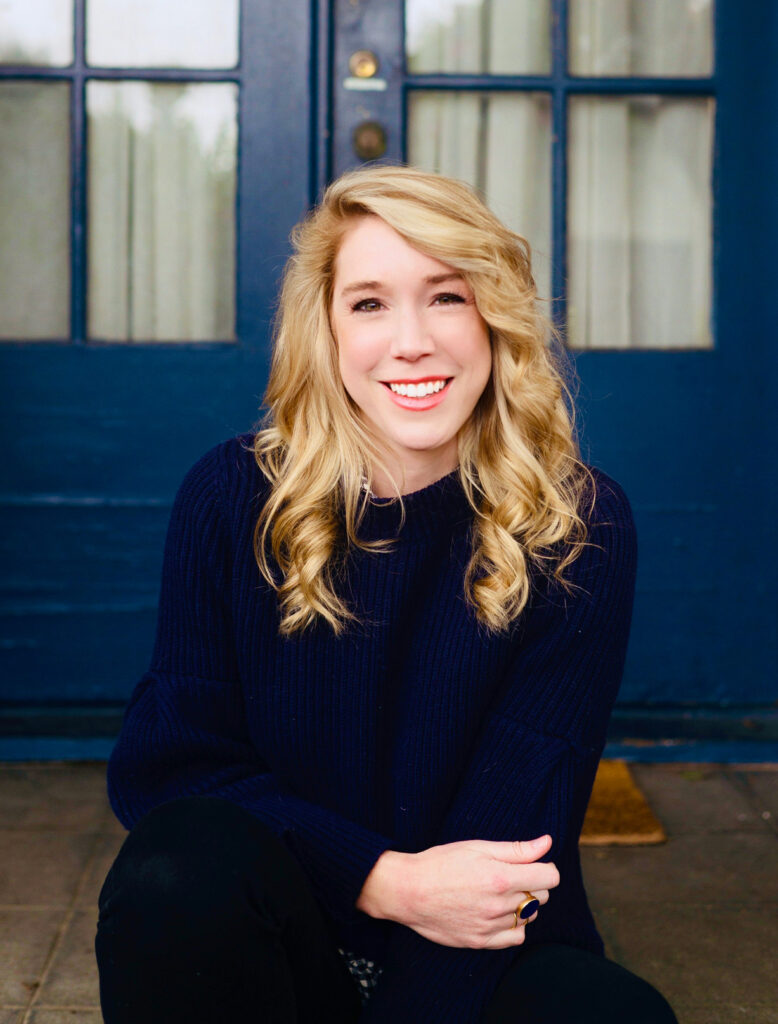 Fortune says: "There is no linear path for a musician these days. A strings player in Los Angeles may be scoring movies, playing with the LA Phil, recording on a hip-hop album, and playing in a band at the GRAMMYS."
Fortune teaches part-time, which allows her to continue the other aspects of her career, including running her own program of songwriting and recording workshops for teens and adults called Songmaker Sessions. "Working in this field, you have to be able to do it all," she says. "It's important to me that my students feel empowered and have the skills to make songwriting a part of their artistic career, if they choose."
Gronlund of Manual Arts, says that many people wrongly assume that music production is simply re-arranging previously recorded beats. Although students do work with existing music, they also learn how to create their own chords and baselines to compose original music.
In his advanced music production class one morning, students were working on a written song proposal for one of the school's small modern bands. He asked them a barrage of questions they needed to consider for the proposal. Would the music be pre-recorded or live? Would it would have percussion, guitar or vocals? Would there be perhaps a flute solo? What should the key signature or time signatures be? How often should the chords change? What about the lyrics — are they written in verse and chorus form? How would you delegate tasks to each member of the production team?
These are all things that producers need to figure out in advance, he tells them.
Gronlund, who has nonstop energy, is full of enthusiasm about popular music education. "It provides more personal creativity for students and more culture-responsive teaching for me," he says. "It's grounded in theory, but it can be messy and not tied up in a bow. I excel in that messy space."
—
The new Thornton master's degree in popular music teaching and learning will begin enrolling students in fall 2023. It builds on the highly successful undergraduate Popular Music Performance program the school pioneered 15 years ago. For more information, click here.
Never miss a story
Subscribe to USC Thornton's e-newsletter
Subscribe