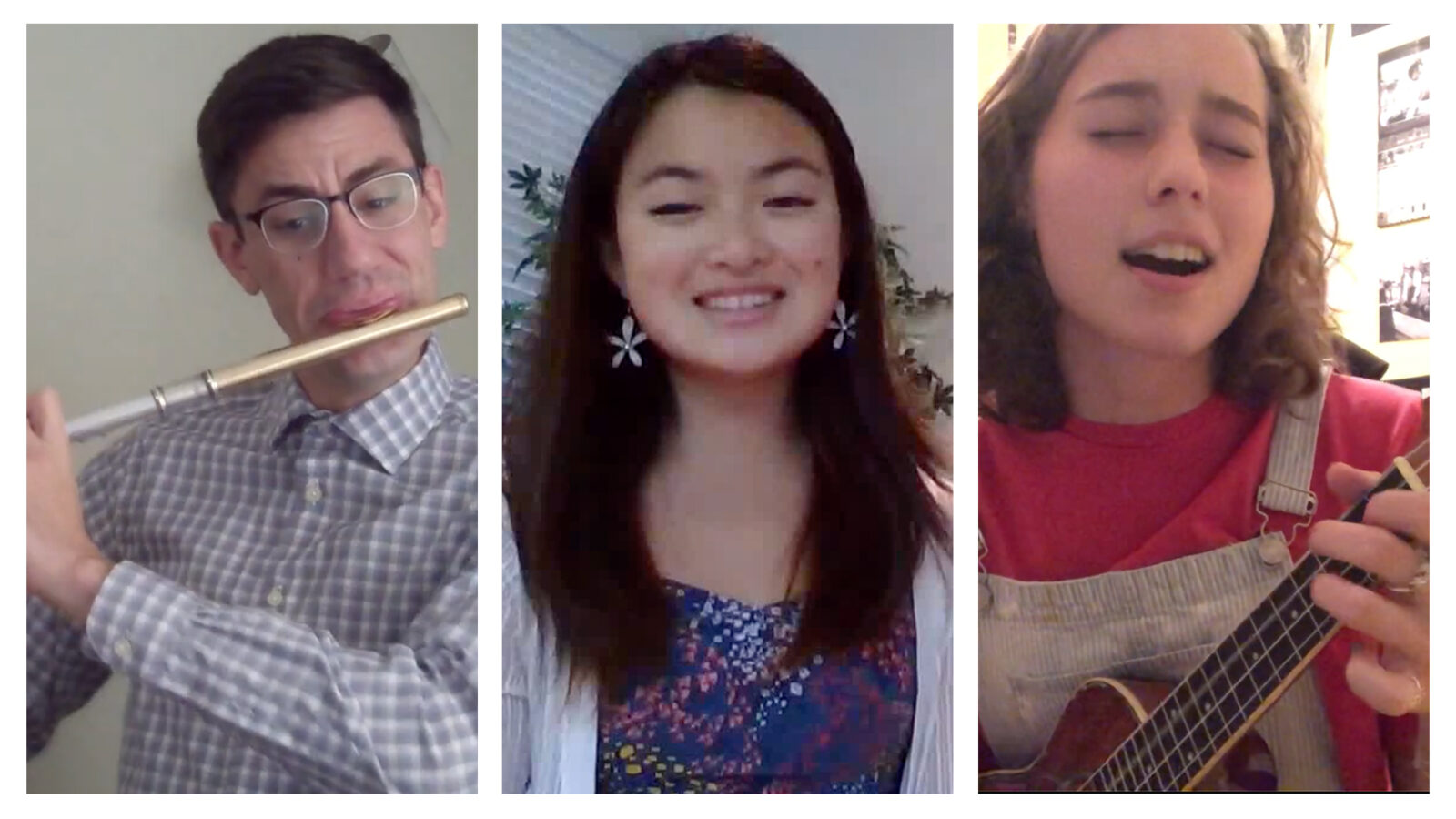 Music as Medicine
By Sean David Christensen
Students of USC Thornton answer the call to comfort medical workers on the frontlines with music.
---
As the city of Los Angeles and the country approach the one-year anniversary of the COVID-19 pandemic, USC has faced this unprecedented challenge together. Last spring, Keck Medicine of USC officials sent out a request for musicians to lend their talents to calm and support medical workers serving on the frontlines. The students of USC Thornton answered the call.
Francesca Boerio, a double major in Classical Guitar and Cognitive Science
"I cannot thank you all enough for the hard work that you're doing on the frontlines of this pandemic. Your courage and tenacity is inspiring," said Francesca Boerio, a second-year student in Classical Guitar at USC Thornton. Boerio's video is one of more than 90 unique performances sent to the doctors, nurses and countless health care professionals ensuring the safety and protection of all Angelenos in these difficult times.
Thornton students' contributions to the Music is Medicine initiative were recently highlighted in a story published by USC Trojan Family Magazine. Read the story to hear more performances and learn about the ways students are giving thanks and giving back.
Never miss a story
Subscribe to USC Thornton's e-newsletter
Subscribe