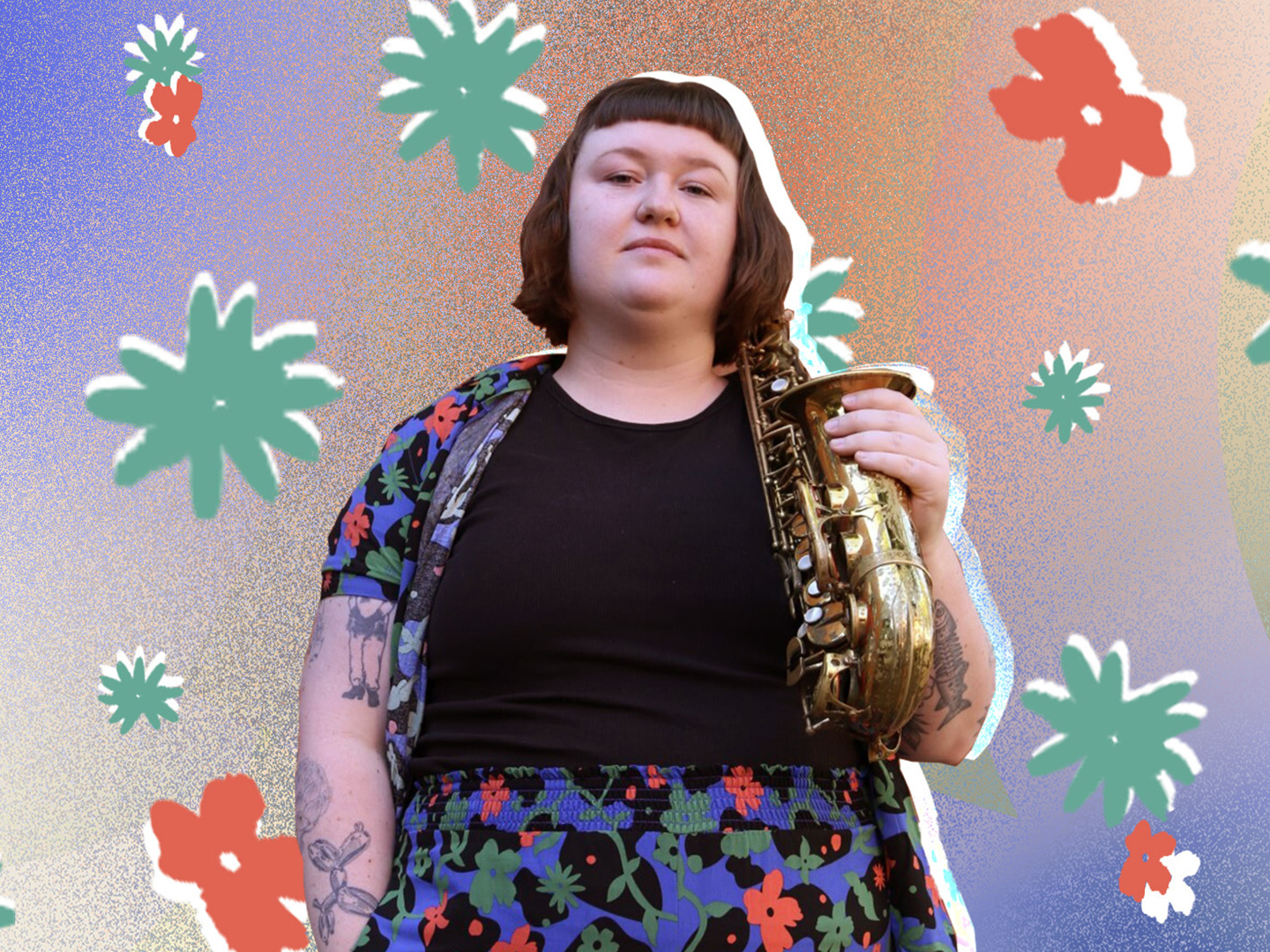 Nicole McCabe's Award Season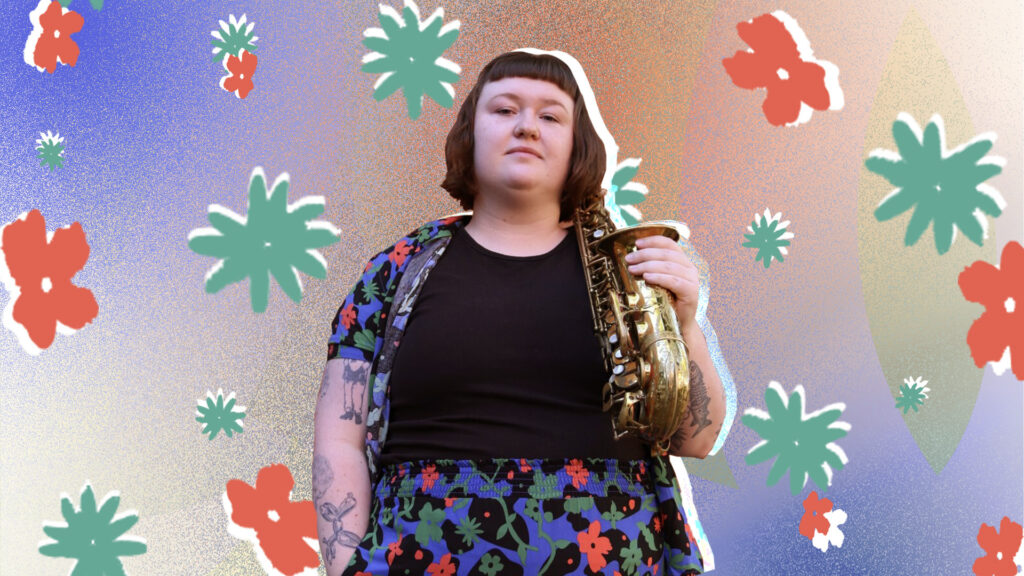 A surprise win for the Nicole McCabe Quintet in Amsterdam was the first of several career boosts for the saxophonist.
---
Last March, a quintet of Thornton students and an alumnus selected by the Jazz Studies department traveled to Amsterdam for a week of classes and performances at the Conservatorium van Amsterdam. With only two rehearsals before the Keep an Eye International Jazz Award competition, the Nicole McCabe Quintet (Nicole McCabe MM '22, Ethan Chilton BM '20, MM '22, Sam Reid BM '20, Logan Kane BM '19 and current master's student Marcello Carelli) ended up with a surprise first-place win.
Here's how saxophonist and composer McCabe described the experience: "When we got there, we got to do a jam session with musicians at the conservatory and also worked with some private coaches. They gave us feedback on the pieces we were going to perform. We made some tweaks to our pieces and rehearsed on the second day, and then it was the competition on the third day.
"We really wanted to show the judges that we were here to make good music together. When we were playing, we tried to support everyone else in the band, and I think that was the reason we won. We kind of focused a little less on the complexity of the piece and the rehearsal because it's hard to rehearse those moments of spontaneity.
"The judges started to announce the ensemble groups and slowly our names were being called when we realized, 'Wow, we might win this.' We all felt really happy about it. All the schools were so nice too, and everyone sounded so good. It was just a great experience."
At the same competition, McCabe won the award for best non-conservatory student soloist, again shocking the musician. "I couldn't believe it at all," she said. "I had never had that much recognition for anything."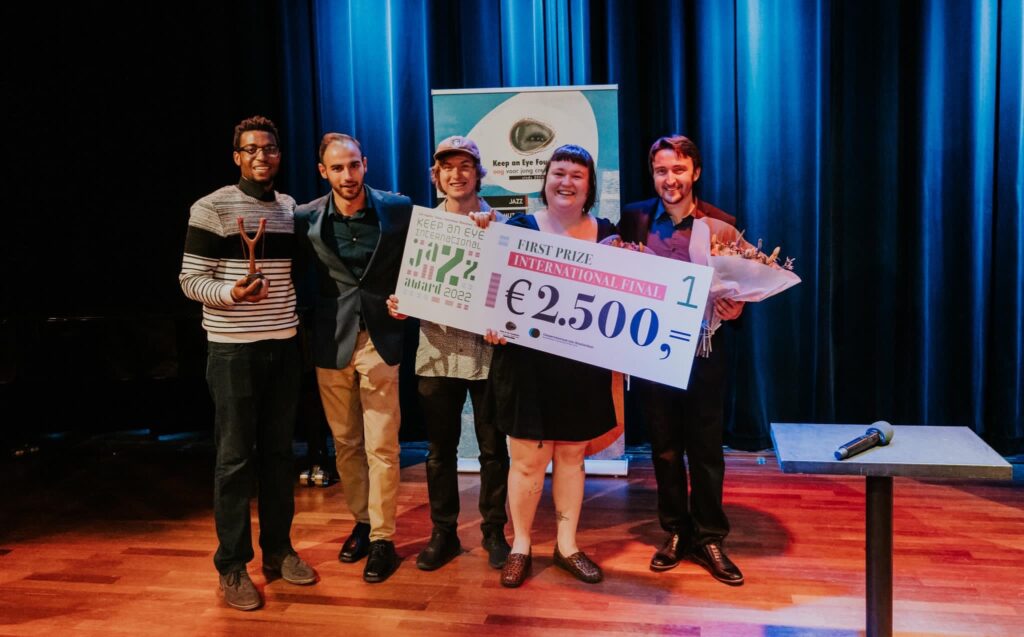 But one week later, she was unanimously chosen as the recipient of Los Angeles Jazz Society's Jeff Clayton Memorial New Note Award. Months away from her graduation, she had entered unknown territories of professional success and recognition.
It wasn't as if McCabe had escaped notice at USC Thornton. In 2020, she released her debut album Introducing Nicole McCabe and the electro-jazz cassette Dolphin Hyperspace, produced with L.A. jazz bassist Logan Kane, a member of the Nicole McCabe Quintet. This year, the duo traveled to Spain to perform with students from the quintet, a testament to the connections they forged in Amsterdam.
Since receiving her master's degree from USC Thornton, McCabe has worked on various music projects, taught combo classes at Loyola Marymount University and California State University, Northridge, and participated in intensives. She recently released Landscapes, her sophomore album as a bandleader, and is planning on recording another album this summer.
"I'm working on a bunch of new music and I'm writing a lot," said McCabe.
In 2023, she performed in shows in Barcelona with her label, and was part of an intensive at the Kennedy Center, Betty Carter's Jazz Ahead residency. There, "I got to work with amazing teachers like Jason Moran," McCabe said.
She is currently a semi-finalist for the Next Jazz Legacy apprenticeship program, which focuses on uplifting women and non-binary musicians in jazz. As a semi-finalist, she is studying with award-winning jazz artist Terri Lyne Carrington and gets to be part of a larger community of female musicians.
Finding her niche and seizing new opportunities in the jazz world has not been without its challenges.
"It was definitely more difficult for me to see myself as a woman in jazz," McCabe said. "In the past, I could tell there were some feelings about females in jazz. I've faced negative comments from people who probably would have treated me differently if I wasn't a woman behind the instrument."
McCabe said she has had to go out of her way to find role models, such as Melissa Aldana and Ingrid Jensen, to help her continue moving forward in her career. "Even in L.A., there still aren't enough female jazz musicians," she observed, and said she hopes to set an example for more women to follow her path.
Never miss a story
Subscribe to USC Thornton's e-newsletter
Subscribe