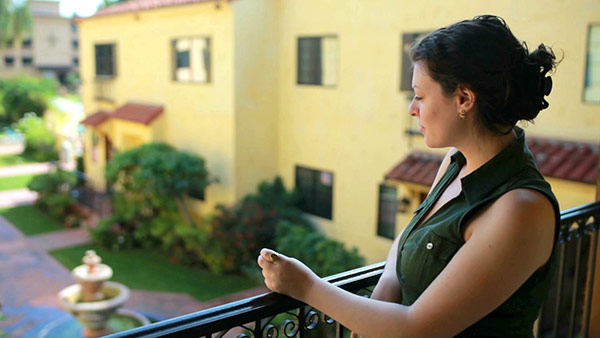 Student Julia Adolphe brings a composition to the NY Philharmonic – for the second time
Lightning has stuck twice for Julia Adolphe, a doctoral composition student at the USC Thornton School of Music. In 2014, she was one of three young composers chosen from more than 400 applicants and six finalists to have one of her pieces performed by the New York Philharmonic in concert. Her composition, "Dark Sand, Sifting Light," received glowing reviews in The New York Times and The New Yorker.
Now she has received a commission for a new work from the New York Philharmonic, a viola concerto that she is writing for the orchestra's principal violist, Cynthia Phelps ('78), a past recipient of the Outstanding Alumnus Award from USC Thornton.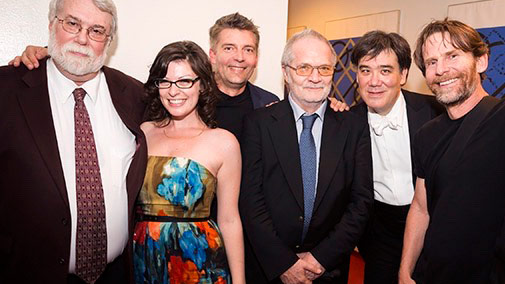 Adolphe said that when she was considering graduate schools, she was "blown away" to learn that USC Thornton has a New Music for Orchestra Program where five student orchestral works are performed each year. "That is such an unheard of opportunity," she said.
In fact, when she arrived with her fellow finalists at the Earshot New Music competition that was part of the NY Phil Biennial festival in 2014, she discovered that she was the only student composer who had already heard her piece performed by a full orchestra. After the USC Thornton Symphony performed "Dark Sand, Sifting Light" at Bovard Auditorium in February 2014, she was able to make revisions in advance of arriving at the competition.
"The fact that I was able to hear the piece with the USC Thornton Symphony in anticipation of the New York Philharmonic reading was a really big deal as a composer," said Adolphe. The revisions she was able to include "made all my ideas pop more," she said.
"The orchestra at Thornton is one of the very few in the country that dedicates one whole concert to orchestral music by student composers," confirmed Donald Crockett, chair of the Composition department. "It's definitely a draw for our incoming students, particularly at the graduate level."
Crockett said USC Thornton composers have done very well in getting subscription performances with orchestras around the country, readings (intensive sessions where representatives of each section of an orchestra work through a piece) and composer institute programs. He said Adolphe's record of having one work played by the New York Phil and receiving a new commission "represents one of the great success stories of the New Music for Orchestra Program."
As for Adolphe, she said it is astonishing to realize she is writing a piece at the request of one of the world's great orchestras. "I feel very lucky and very excited."
Never miss a story
Subscribe to USC Thornton's e-newsletter
Subscribe