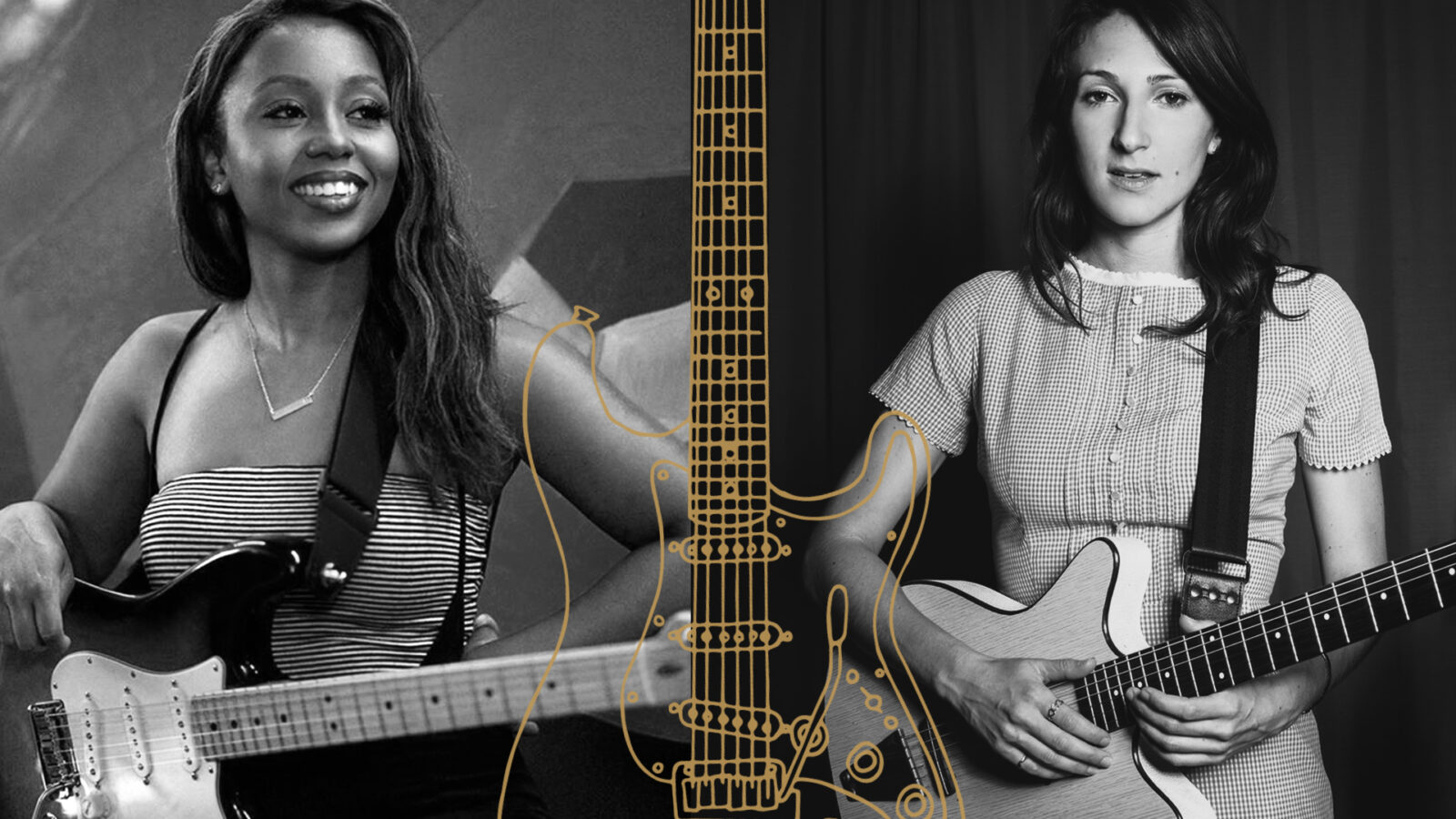 Offer Your Best
Three exceptional artists, Molly Miller, Ari O'Neal, and Patrice Rushen, talk community, confidence and defying expectation in a series of masterclasses.
---
How can a top-notch music school rock the beginning of a new semester, especially when instruction is completely virtual?
USC Thornton's Division of Contemporary Music recently collaborated on a series of masterclasses, inviting two guitarists working at the highest levels to speak to students via Zoom: Ari O'Neal, guitarist for Beyoncé and Ariana Grande, and alumna Molly Miller (BM '11, MM '13, DMA '16), who has recorded and toured with Jason Mraz and the Black Eyed Peas.
"It was terrific that we could feature two female guitarists and also a woman of color," said Nick Stoubis, chair of the Studio Guitar program who hosted the events. "Our program is committed to diversity, and it is a priority to present diverse voices in our masterclasses."
The masterclasses brought collaboration across the faculty of the Division of Contemporary Music and were open to any Thornton student who wished to attend.
"Many of our students aspire to build careers such as these two individuals have," Stoubis said. "Giving our students the chance to listen to these artists' personal stories can help provide insight into a successful musician's journey."
With the diversity of their careers and experiences, O'Neal and Miller showed Thornton students that there is no one pathway to success. "Even though there are often typical and common qualities that successful musicians possess," Stoubis said, "the more stories our students hear, the more possible it is for them to find and forge their own unique paths as individuals."
Because of My Community
Stoubis moderated the masterclass with his former student, Miller. Her path began at USC Thornton, where she earned three degrees. "Everything I've ever done that I take pride in has come from my community," Miller told students. "All the relationships I've built or every gig I've ever gotten — pretty much everything that's ever happened to me is because of the community I'm in. It definitely started at USC."
Soon after earning her doctorate, Miller became the chair of the Guitar Department at Los Angeles College of Music. Miller is in the house band on "The Bachelor's" newest ABC primetime show, "Listen to Your Heart," and heads her own trio, which was showcased on NPR's "Fresh Air" and will release its second album this year.
Before COVID, Miller was out seven nights a week at gigs, both her own and others'. "I go out because that's what inspires me, and I've built pretty incredible relationships and also supporting people — supporting the community. Because it's not just about what you can get, but what you can give," she said. "So, going out to people's shows and engaging in the community in this incredible culture of L.A. is super important if you want to be a working musician."
You Got To Be Confident
The masterclass with O'Neal resulted from a collaboration across Thornton's programs. Music Technology adjunct instructor Jae Deal, an award-winning composer, music producer and orchestrator as well as a session keyboardist, programmer and bassist, has worked with O'Neal. Deal moderated the masterclass with Popular Music Program adjunct assistant professor Paul Jackson Jr., one of the most prolific guitarists in the history of recorded music.
O'Neal has paid her dues, struggling to pay for school and juggling four jobs. She was playing with a Washington, D.C.-area band, We the Fix, when she was contacted by Beyoncé's creative director to perform at Coachella. She worked hard to prove she was the right musician for the job.
She advised Thornton students: "Just always be open to saying yes. Even if you think you can't do something… or you don't feel as comfortable, say yes. …And then figure it out later, because you will figure it out. …You just gotta be confident."
After Coachella, O'Neal went on tour with Beyoncé, performing sizzling guitar solos beside the 24-time GRAMMY Award winner and one of the best-selling musical artists of all time. She emphasized the importance of teamwork when it comes to making music.
"There are a lot of times where I'll feel like people will be in their own world with their own instrument and worry about them playing well — but if one of you all is messing up, then you all sound terrible anyway," O'Neal said. "So, you really got to think about everybody when you're playing together — you're not the star when you're in the band. There is no star, even for the singer."
Offer Your Best
O'Neal hopes to be an example for women who want to play an instrument and tour the world's biggest arenas. But when Deal brought Patrice Rushen, chair of the Popular Music Program, into the Zoom masterclass, O'Neal got to meet one of her heroes. A celebrated artist, musician, and musical director, Rushen has had a trailblazing career.
With genuine shock and great ebullience, O'Neal asked Rushen about being a female musician in a male-dominated industry and making it big.
Rushen, who first found success in the 1970s and '80s, talked about working hard and aiming high. "I had been in an environment where I was around a lot of people who really wanted to just be really, really good," she said. "We wanted to be able to play everything, anything, with anybody. We didn't want to be limited. So, listening a lot, holding each other accountable for being the best versions of ourselves, … having each other as a community."
Rushen not only became a sought-after artist, she also broke boundaries by becoming the first female musical director for many of the entertainment industry's award shows, including the GRAMMYS and Emmys.
"From the standpoint of being female, you know, there's that extra layer of what used to be a very low expectation," Rushen said. "But you can ride that low expectation because nobody's expecting you to be at a certain level. You can use that to be able to take your time to get to that level and never allow yourself, basically, to settle. You can't.
"And as time goes on and you begin to get more work or you begin to get higher profile gigs and things like that, that gap does close between what people would expect from a female playing an instrument that is maybe more male-dominated to be able to see a certain level of attention and detail to whatever it is you do — and really well and with a certain style and consistency."
The notes, Rushen added, are not as important as how you play them. "People can't always articulate why, 'When Ari does it there's just something that happens,' but that's the reaction that I always wanted to have when I left: 'You might not call me first, but you'd wish you had.'
"The idea is to come in and offer your best to the music."
Never miss a story
Subscribe to USC Thornton's e-newsletter
Subscribe