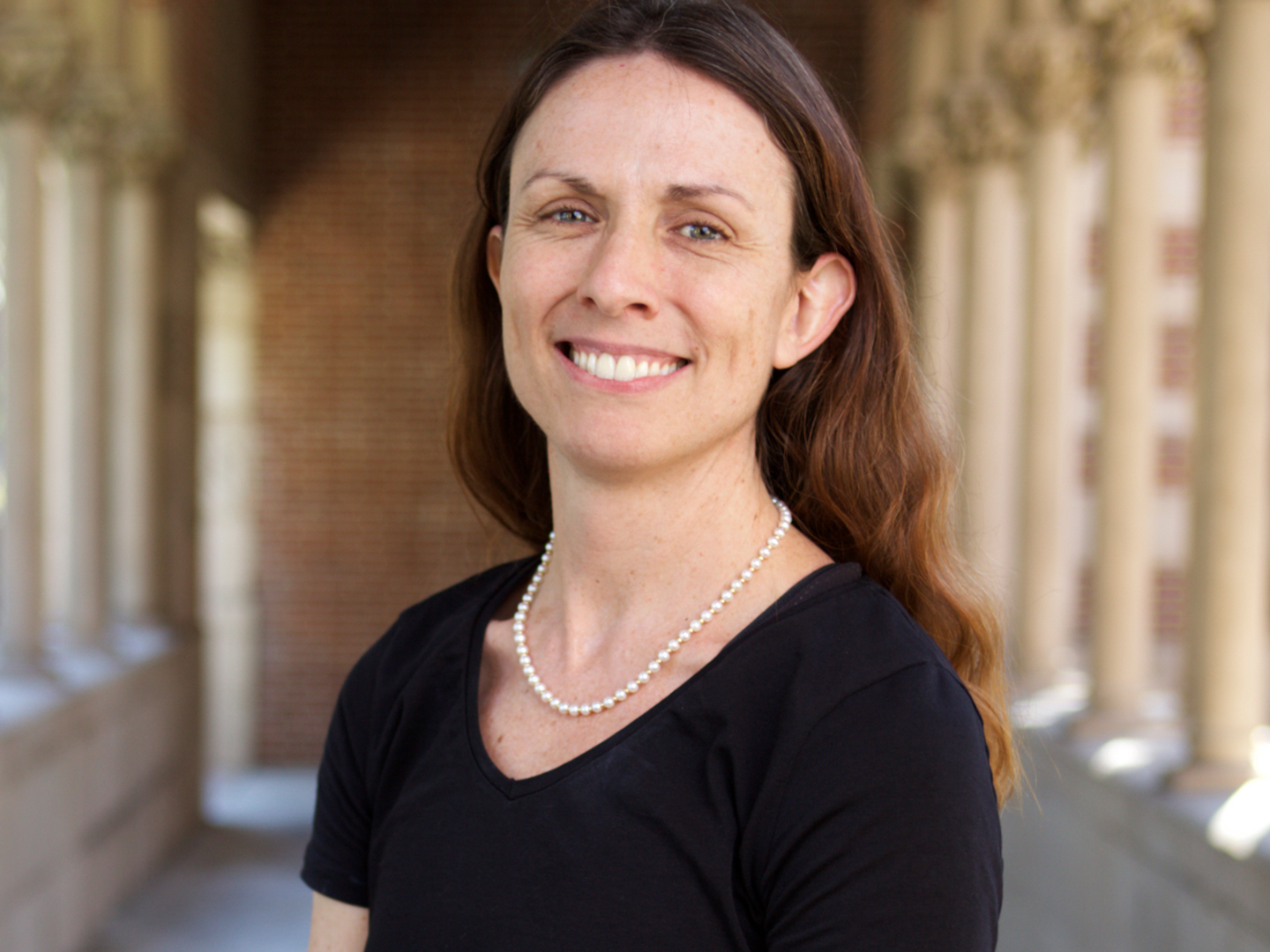 Office Hours with Joanna Demers
In this ongoing series called "Office Hours," get to know some of the exceptional scholars and artists who make up USC Thornton's faculty as they answer questions about themselves.
---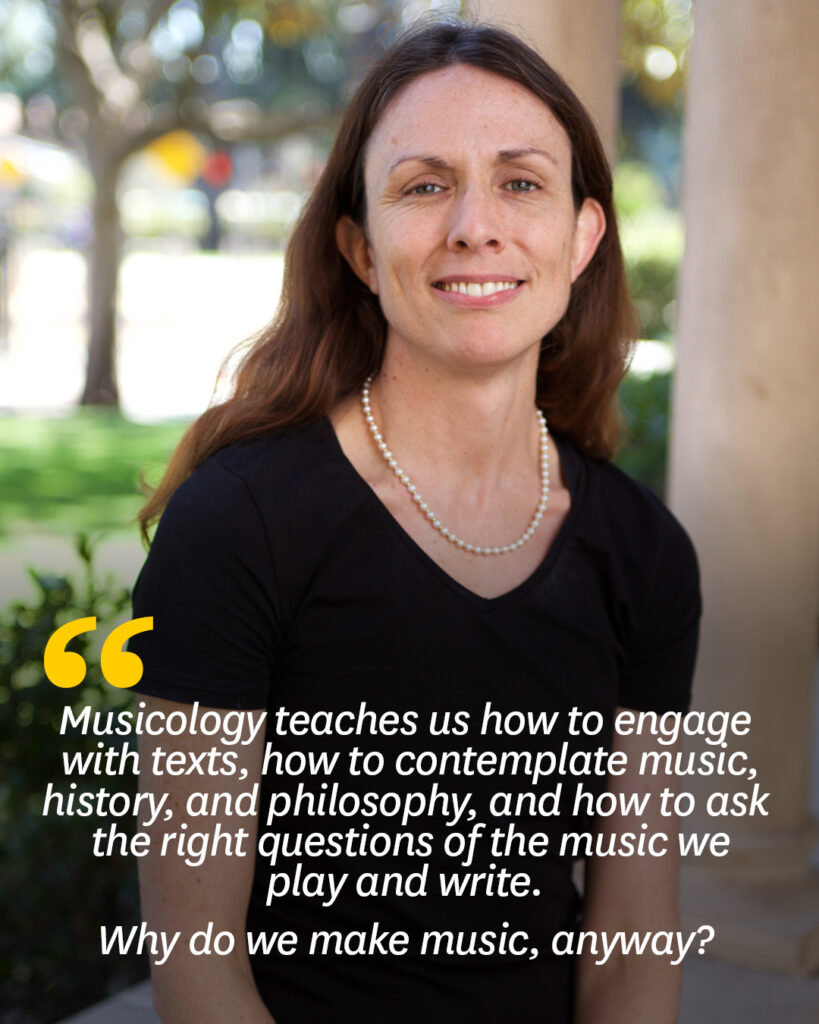 Joanna Demers, Musicology
What is the greatest challenge or obstacle facing the field of musicology today?
One formidable challenge is the same one facing the humanities at large, and probably the university at large as well: how to navigate between the need for a canon, and the legitimate desire to have diverse representation of styles, genres, and histories. This has at times taken a venal turn at some colleges and universities, where historical music surveys are being entirely replaced with buffet-style options catering to popular genres. Musicology can and must engage with pop, jazz, and non-Western genres, but it should do so with an eye toward a large-scale pedagogical goal, rather than simply filling seats.
What drew you to teach at USC?
Everything! The opportunity to pursue research at a top institution; the chance to teach and learn from professional musicians who are also students; the city of Los Angeles; and USC Thornton's wealth of departments and programs.
What is your favorite piece of music and why?
It's hard to choose, but I listen most often these days to ambient drone music. My favorite artist is Celer (Will Long). Everything he does is magical and his album, Climbing Formation, is just perfect – especially the final track.
Why is it important for musicology students to learn about both classical and contemporary movements?
We never question the idea that art history majors should know about both Warhol and Caravaggio. I believe in classical education in general — and by classical, I mean the thoughtful study of models, whether they be in literature, art, or music. There are abundant examples of classical models in pop and jazz, and any educated musician will want to know them as well as analogous models in classical music.
How can performance majors benefit from the study of musicology?
The textbook answer that folks in my line of work give is something along the lines of: "Musicology will give you the historical background that will produce a more informed performance." That's true — but it's a stale answer, and not convincing to performers who, rightly so, need to spend hours in rehearsal and the practice room.
So, here's a better answer: As one of the humanities, musicology teaches us how to engage with texts, how to contemplate music, history, and philosophy, and how to ask the right questions of the music we play and write. Why do we make music, anyway? Musicology studies cultivate an ability to draw connections between history and the philosophy of music-making, which is useful to any musician.
Never miss a story
Subscribe to USC Thornton's e-newsletter
Subscribe