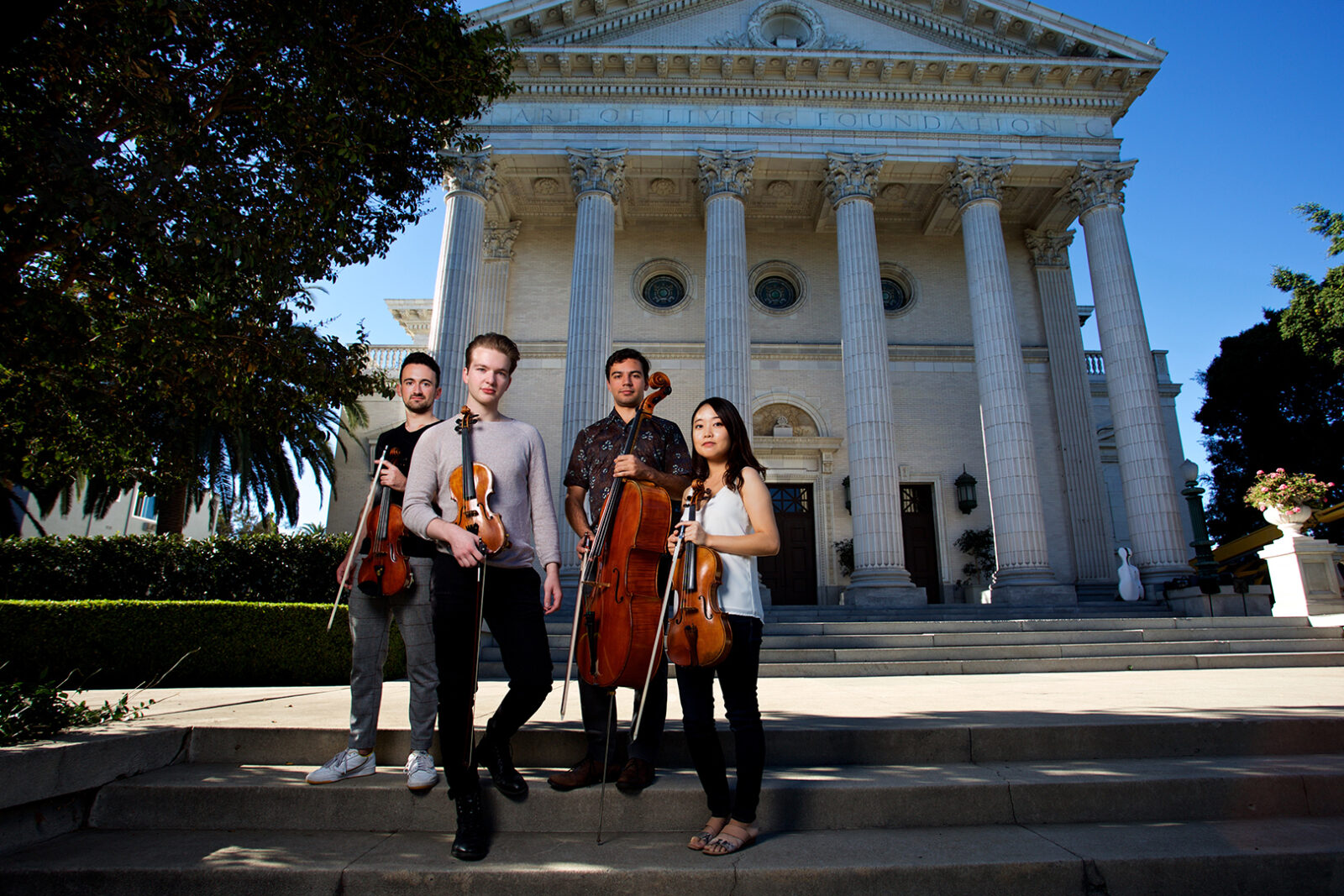 Performing a Playlist
A group of USC Thornton Strings students launch a new chamber music series inspired by the mixtape.
---
The mixtape lives on. What was once a hand-made recording, lovingly rendered on a cassette tape, has grown into curated playlists on streaming platforms.
And while young classical musicians perform in the traditional settings of concert halls and salons—just as their predecessors have done for hundreds of years—their listening habits are modern. When they walk off the stage, they are listening to music like all of their peers.
"With the kind of internet age we're in, it's so easy to pick and choose things and make your own assemblage, that we thought, 'what if live concerts drew inspiration from that way of consuming music?'" said cellist Juan-Salvador Carrasco (MM '19), a graduate student of USC Thornton.
The Mixtape Series was born, a new performance series that aims to represent modern listening habits, and bring the style of curated playlists to the concert hall.
Carrasco launched the chamber music series along with his fellow graduate students, including violinists Michael Siess (MM '19) and Misha Vayman, and violist Nao Kubota (MM '19). They will present their debut performance this weekend, Nov. 9 and 10, in two concerts under the dome of the Art of Living Foundation, just up the street from the University Park campus.
The concerts, which feature many other musicians from USC Thornton and the Colburn Conservatory, weave classical and contemporary music together into one cohesive work. Carrasco and Siess described their approach for selecting the music for the first concert of the series, "Currents," as a very organic process.
"We decided to put concerts together where we just put selections of music from all over the place," said Carrasco. "But we wanted to curate it in such a way that the music felt like it had continuity and thematic connections."
Siess began to create Spotify playlists of their favorite music and started to connect both classical and contemporary songs through moods and rhythms. Then they found pieces that could be transitioned into one another seamlessly. For the concert on Nov. 9 and 10, an arrangement of "Yesterday" by The Beatles will grow seamlessly into a movement of a string quartet by Antonín Dvořák.
"For people who aren't that familiar with classical music, they can come for just one thing that they might know and like, and there's probably going to be other things in the program that are going to be a hit with them," Siess said. "For veteran classical musical listeners, they can come and hear favorite pieces recontextualized, and they will hear it contrasted in a completely different way."
---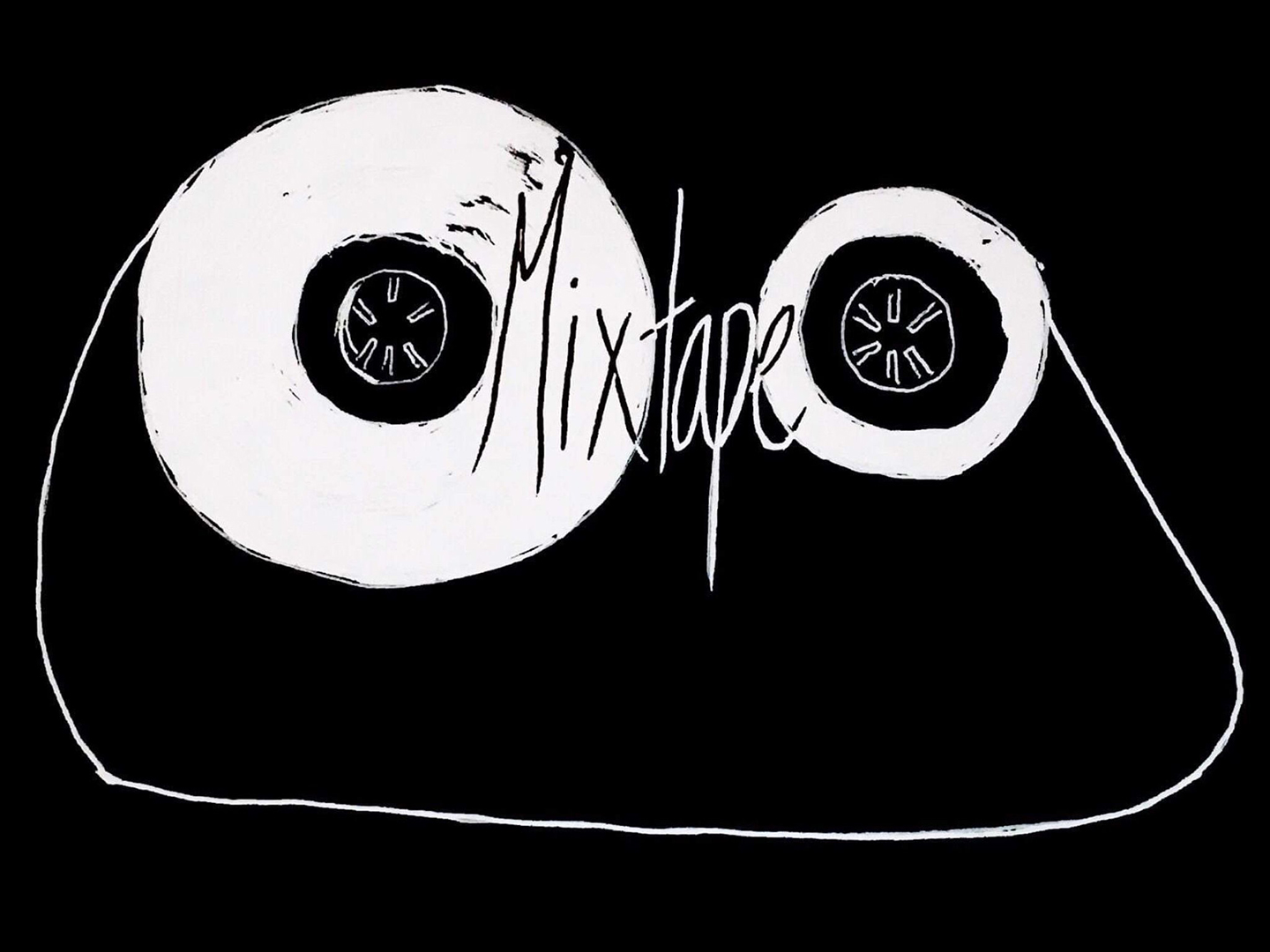 The Mixtape Series: Currents
Saturday, Nov. 9 | 8:00 p.m.
Sunday, Nov. 10 | 8:00 p.m.
The Art of Living Foundation
948 West Adams Blvd.
Los Angeles, CA 90007
Tickets: $15, general admission; $5, students.
Click here for tickets.
Never miss a story
Subscribe to USC Thornton's e-newsletter
Subscribe