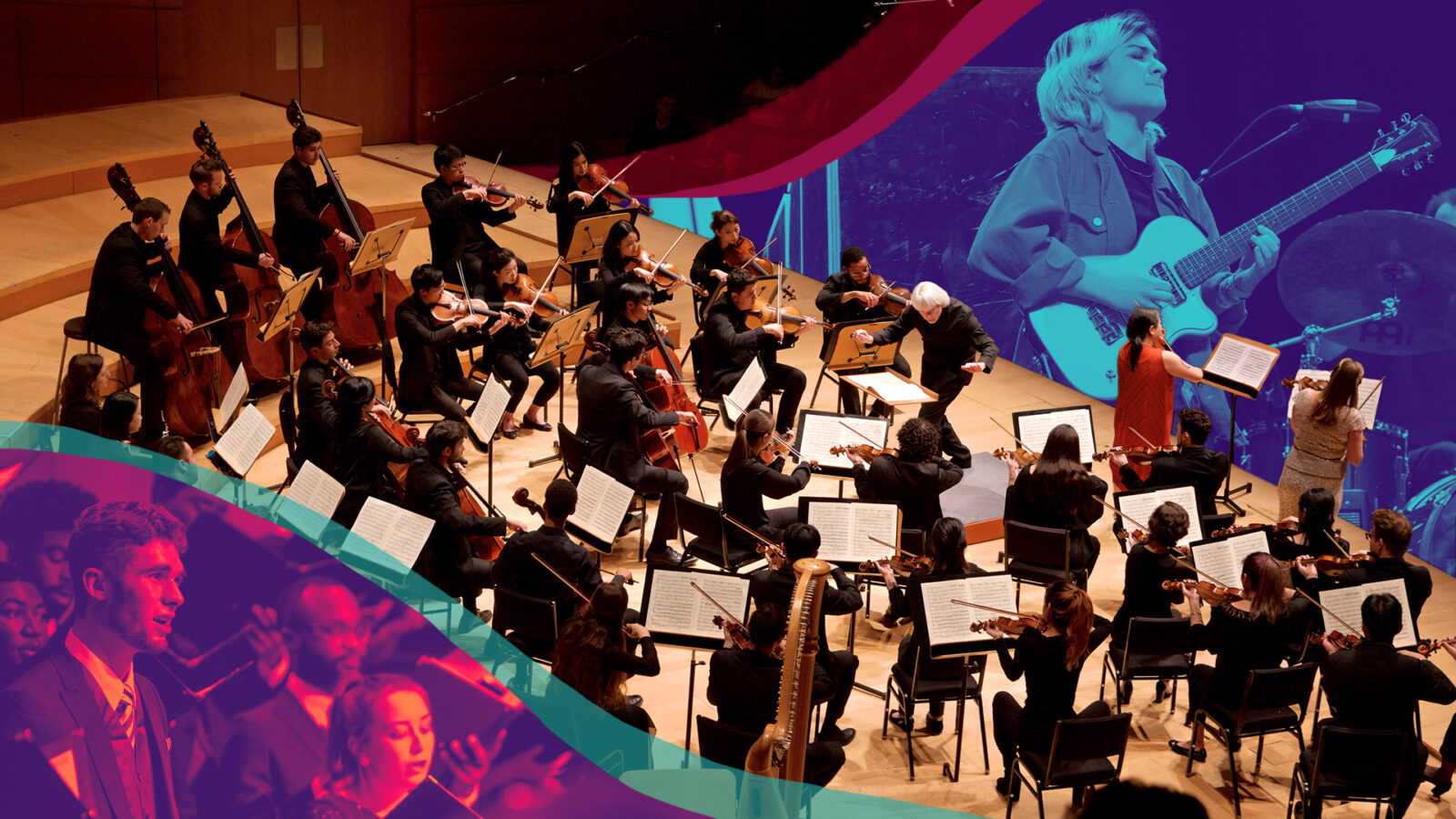 Personal Connections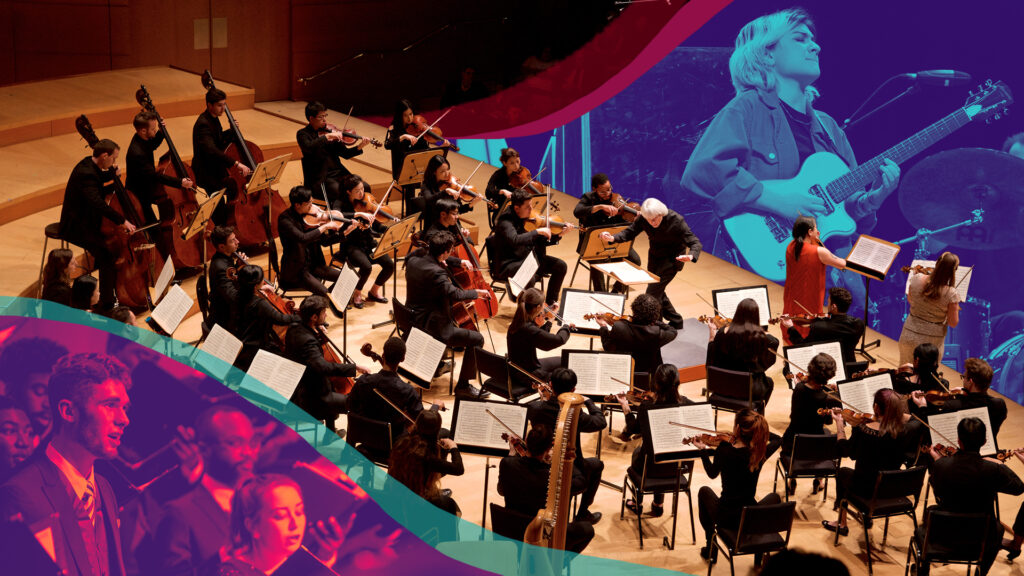 USC Thornton begins the new semester with a symphony performance highlighting personal, evocative compositions
---
As the fall 2022 semester begins, melodies have started to grace the areas around USC campus again as Thornton students prepare for their upcoming performances. The USC Thornton Symphony will be kicking off Thornton's fall 2022 concert season on September 9 at 7:30 p.m. in the Bovard Auditorium with an exploration of beautiful soundscapes and colorful orchestrations.
The Thornton Symphony is led by Carl St.Clair, artistic leader and principal conductor of the USC Thornton orchestras, and the group will be performing three pieces: Maurice Ravel's Daphnis et Chloe, Suite No. 2; Angélica Negrón's What Keeps Me Awake and Pictures at An Exhibition, composed by Modest Mussorgsky and arranged by Ravel. All three of these pieces are deeply personal works, said St.Clair.
Angélica Negrón is a Puerto Rican-born composer and multi-instrumentalist from Brooklyn who is known for her detailed and visual soundscapes. Her piece What Keeps Me Awake is an incredibly intimate composition that explores the personal yet universally human practice of spilling out and creating ideas in the wee hours.
"I've known about Angélica for a long time and she's just an incredible rising star. When I ran across this piece called What Keeps Me Awake, I thought, 'That's it,'" said St.Clair. "In her words, she says that the title is meant to be taken literally as a representation of everything that can affect the seemingly simple act of just falling asleep. The last measures of the work lack a sense of stability, sustaining the idea that there is no decisive conclusion or definitive answer, but only the inevitability of moving forward."
This exploration of personal emotions and narratives continues through Ravel's Daphnis et Chloe, Suite No. 2 and Mussorgsky's Pictures at An Exhibition. Both compositions were written with a lot of emotions and tell different stories through their intricate melodies. These pieces also have a deeper personal meaning for some of the students in the orchestra.
"I especially have a strong connection to this program because I think it was my first concert in chamber orchestra when we last played Daphnis et Chloe, Suite No. 2, so it's kind of nice to have it again at the very first rehearsal this year and to be in the principal role this time. It's sort of gone full circle," said second-year master's strings student and principal second violinist Bradley Bascon.
Principal flutist Lindsay Bryden, a second-year winds & percussion doctoral student, feels a similar way about the Ravel piece.
"Daphnis holds a different kind of thrill. The way the sections of the orchestra hand off motifs, how arrival harmonies suddenly lift your heart and the fast-paced thrill of the dance section give me a rush of adrenaline at the end that no amount of caffeine or sugar could ever hope to accomplish," said Bryden. "Also, as a flutist, having the opportunity to perform the iconic solo is an amazing experience, both in regards to musical expression and for preparation for auditions, for which this piece is on every list."
The program for this concert truly has something for everyone and will be a great experience for all audiences.
"I think this is a concert that you don't have to be into classical music to enjoy. Ravel and Mussorgsky both create a very nice palette for the ears so I think it's a really great way for non-musicians and for people who don't normally listen to classical music to get into it," said Bascon.
St.Clair also added that this concert is a unique opportunity for people to witness and listen to the future of music.
"On Friday, Bovard is the place to be. This group of young, talented musicians is the future, and all of their energies, virtuosity, positivity and belief in what we're doing is going to be strewn across the world in years to come," he said.
---
Never miss a story
Subscribe to USC Thornton's e-newsletter
Subscribe