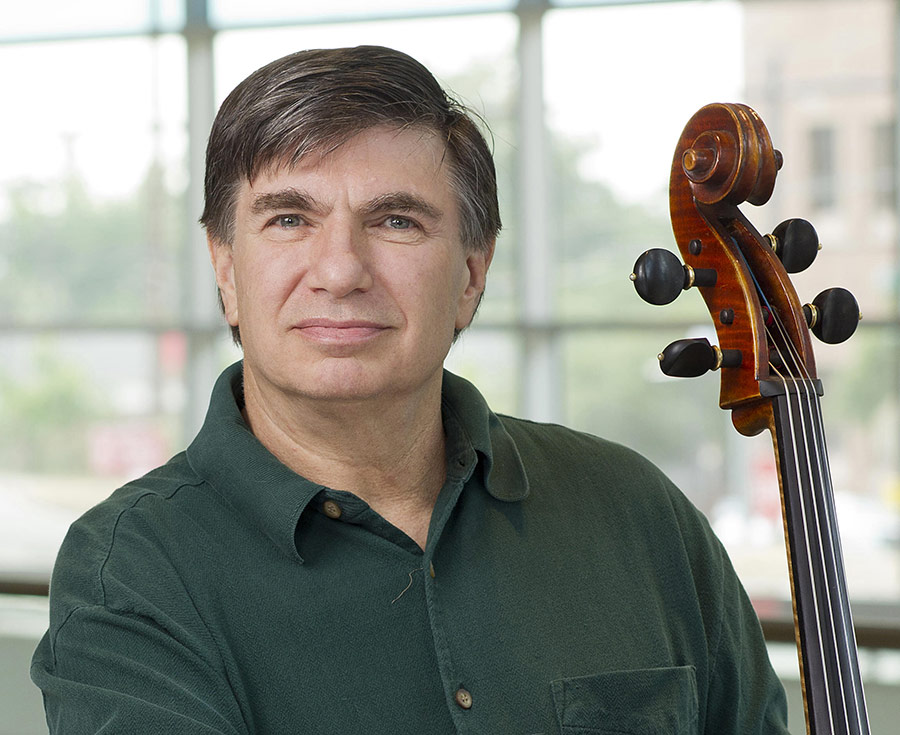 PICF '16: Piatigorsky Festival: Q&A with cellist Jeffrey Solow

Meet the exceptional artists who will descend on Los Angeles for the Piatigorsky International Cello Festival, a 10-day cello extravaganza in May, 2016.
This May, the Piatigorsky International Cello Festival returns to USC for a 10-day cello extravaganza that will showcase over 25 artists from around the world. In preparation for such a momentous gathering, we have begun profiling the many renowned artists that will descend on Los Angeles to celebrate what festival artistic director Ralph Kirshbaum has called "a remarkable expression of music at its ecstatic best."
In this first profile of an ongoing series, we spoke with cellist Jeffrey Solow. As a performer, he has played with the top symphonies and given solo recitals across the globe. His writings are regularly featured in The Strad, Strings and American String Teachers magazines. The chair of Temple University's cello and chamber music departments and president of the Violoncello Society, Inc. of New York, Solow still makes time to foster interests in paleontology, fossil collecting and scuba diving.
---
Thanks so much for taking the time to interview with us. Can you tell us about how you first got started playing the cello?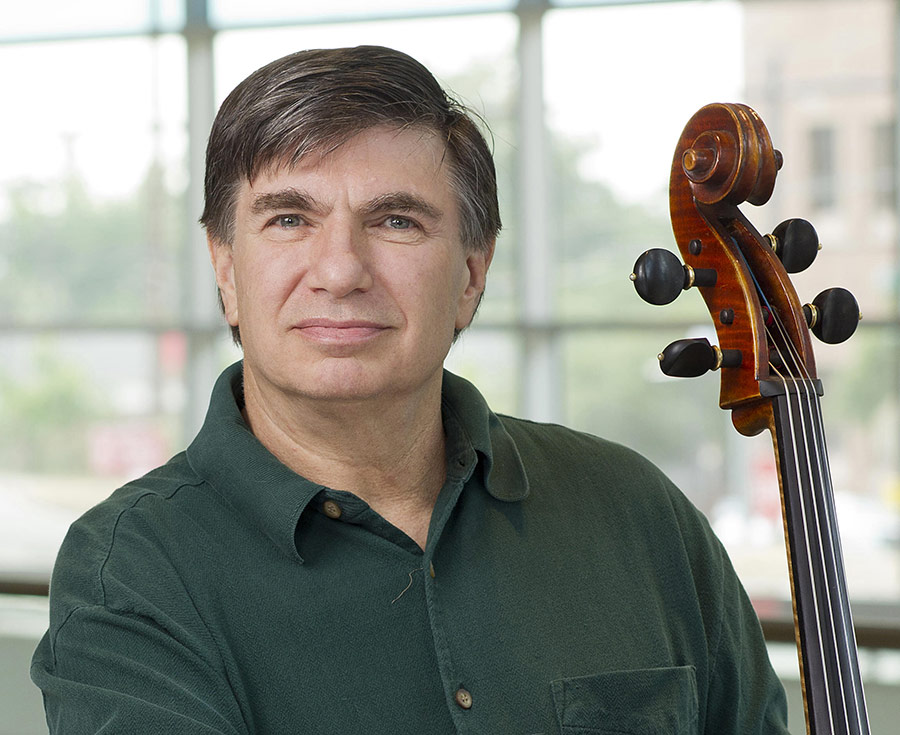 My older brother played cello and I wanted to copy him because he was my older brother. The family story goes that, because my mother was a professional violinist and my father a very good amateur pianist, they wanted my brother to play the cello so that they could have a family trio. They even named him Gregory as part of that plan: if he was an OK cellist he would be "Greg Solow" but if he turned out to be really good he could revert to the original family name and become known as "Grisha Soloveichik!" "Soloveichik" is "Little Nightingale" in Ukrainian.
There's a great photograph of you as a child standing next to Gregor Piatigorsky. Do you have a favorite memory of him you can share?
I remember the first time I saw him: my parents took me to an LA Phil concert because he was soloist in the Dvořák Concerto and I had just started cello lessons (this must have been in 1956 or 57). I only remember one thing from that concert—his jowls shook when he played the impassioned parts! The photo you mentioned is from 1961 when Jay Rosen, Alan DeVeritch and I entered the Coleman Chamber Music Competition. Our trio was coached by Manual Compinsky. Heifetz and Piatigorsky were the judges. I look rather sad in the photo because we did not win. There was no winner in the junior category and we were told confidentially that Mr. Heifetz felt no group was good enough.
One of the great features of the upcoming Piatigorsky International Cello Festival will be the cello masterclasses. Can you recall the first one you played in? What did you play?
The first master classes in which I played were at the Music Academy of the West when I was studying with Gabor Rejto. He held weekly classes and I know that I played the Dvořák Concerto in one of them. (The Dvořák, along with the Brahms F Major Sonata, was the most frequently chosen repertoire during the first Piatigorsky Festival, in 2012.) Slightly off topic, it was at the Music Academy where I auditioned for Mr. Piatigorsky, although I did not realize at the time that it was an audition. Gabor Rejto arranged a special student concert for him when he visited in 1965 and I played the Rococo Variations. Later, when I was a senior at Beverly Hills High School, I was thinking of going east to study with Leonard Rose. My mother, however, thought that I should study with Piatigorsky so she tracked down his phone number and called him. He remembered me and my playing from his visit to the Music Academy and accepted me on the spot.
What's on your reading list lately?
I recently finished Stephen Jay Gould's Wonderful Life, Henry Petroski's Engineers of Dreams, a history and construction of great bridges, and Andy Weir's The Martian. I am in the middle of Letters Home: A Reflection of a Man's Survival by Maxwell Andler, Jr., M.D. It is a WWII memoir by my neighbor when I was growing up about being a Japanese POW. I just bought actor Woody Strode's autobiography, Goal Dust. I start every day by checking out what is new on ScienceDaily.
Where does your interest in paleontology come from? Tell us a little more about your particular focus in this field.
Somehow, I became interested in rocks and that was only a short step to fossils and paleontology. The longest period during which I did not touch a cello was when I was 12 years old and went on a five-week fossil hunting/camping trip organized by the Webb School in Claremont, California and run by Dr. Raymond Alf. Their museum is now named after him. We went as far as the badlands of South Dakota and Nebraska and I still have many fossils that I found on that trip!
You're an active scuba diver. Can you tell us about your first experience with diving? What other reefs would you like to visit?
My grandfather Martin Jackson was an artist who had a studio in the Bradbury Building in downtown Los Angeles. He had built a small vacation house in Laguna Beach back when it was an artist colony with dirt roads. (Martin Jackson, by the way, designed and painted the program for the LA Phil's very first concert, in 1919!) My family spent half of every summer in Laguna when I was growing up and I learned to skin dive and use a snorkel when I was 9 or 10. My very first scuba dive, when I was 12 and before I was certified, was in Acapulco to the wreck of the Argentinian freighter, the Rio de la Plata. 80 feet down! I became a certified diver in 1965 at Laguna Seasports (my mother was certified at the same time even though she had already dived many times in Acapulco). I have dived in the Caribbean, Hawaii, California, the Florida Keys and even in Sitka, Alaska! I would love to go to the Great Barrier Reef and to Palau.
---
Ticket packages are now on sale for the Piatigorsky International Cello Festival (May 13-22).
Never miss a story
Subscribe to USC Thornton's e-newsletter
Subscribe