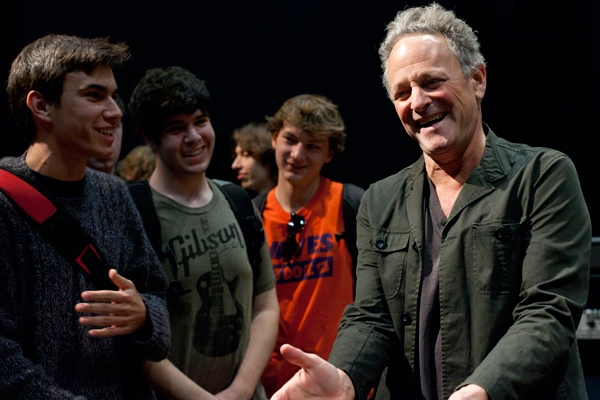 Popular Music Program in Rolling Stone
Rolling Stone calls the Popular Music program "the cutting-edge department that's become the site of Los Angeles' most productive new music scenes."
In a recent article, Rolling Stone noted that current students are already landing on prominent tours as well as television and movie placements. "If I was starting out, I would do anything I could to get in," said noted producer Glen Ballard.
Students in the new USC Thornton's Popular Music Program are already landing prominent TV and movie placements. In the program's first three years, many other students have already had a taste of real-world success. This past year, the program included about 100 students. Beyond their performance work, students also get to see weekly guest speakers such as Ballard and Fleetwood Mac's Lindsay Buckingham.
"When it was announced in 2008, the latest addition to USC's Thornton School of Music was envisioned as a more modern answer to its classical and jazz programs, a means to give pop-minded student musicians the kind of serious education that reality TV mentors can't squeeze in between commercials. It was the first such program offered by a full-fledged liberal arts campus in the country. But for all its world-class faculty – who range from the Eagles' musical director to Motown songwriting great Lamont Dozier – and Los Angeles industry access, the program's key connections have been the ones sparked between students. And with its first graduating class leading the way, the now full-size program has never been more fertile."
Never miss a story
Subscribe to USC Thornton's e-newsletter
Subscribe