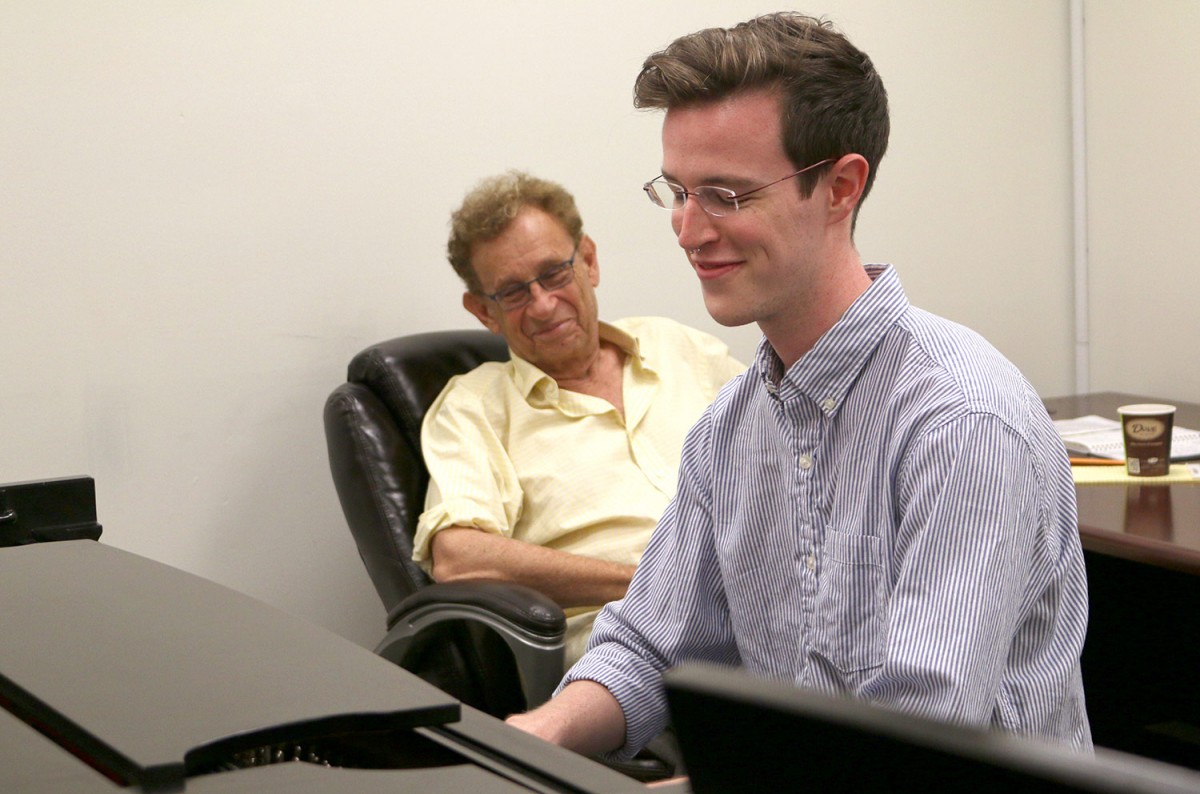 Student opens Arizona prison inmates to a world of classical music
"There was one man who said that, in the 27 years that he'd been incarcerated, that was the first time he forgot where he was."

—Evan Pensis
Earlier this month, USC Thornton student Evan Pensis traveled to Arizona to offer an audience something that many hadn't encountered in years: live music. A senior in the Keyboard Studies department, Pensis performed two recitals for roughly 300 inmates at the Arizona State Prison's facility in Florence.
"One of my passions is taking classical music to audiences that wouldn't typically be able to have it or experience it," Pensis said. "I firmly believe that a lot of the things that I love about music in terms of emotional communication or processing, even, deserve to be shared with everyone, not just those who can afford a symphony hall ticket."
Pensis performed a hand-picked assortment of Chopin, Beethoven, Prokofiev and more. In light of the audience, he was very selective in deciding which pieces to perform. He played to traditional classical music tastes with Beethoven, for example, but countered with a darker technique in his rendition of Saint-Saëns' Danse macabre.
"I knew that I needed to have pieces that were personal, some that were reflective and some that were programmatic because I wanted to be able to engage with the audience on a number of different levels," he said.
Before each piece, Pensis talked through the work's history, its composer and the context in which it was written. A few of the inmates were familiar with the repertoire and had even grappled with some of the pieces, musically. Pensis was touched by the candid and sincere reactions expressed by his audience in post-recital Q&A sessions.
"Some of he responses that I got were the most powerful things anyone has ever said to me," he recalled. "There was one man who said that, in the 27 years that he'd been incarcerated, that was the first time he forgot where he was."
More than simply a musical experience, the project is particularly important to Pensis because of his profound interest in humanizing incarcerated individuals and offering them critical experiences—like arts programs—that they are too often denied.
"As an activist, I think we always have to be searching for the voices that aren't able to share and aren't able to express themselves," Pensis said.
Throughout his time at USC, Pensis has fused his talent for classical piano with a penchant for activism. In addition to his studies with Thornton faculty Daniel Pollack, Pensis is double majoring in Linguistics. He is member and co-founder of RISE Alliance, the coalition for sexual assault survivor advocacy, one of the leaders of the Men and Masculinity Initiative through the Center for Women and Men, and an undergraduate Fellow with the Center for Excellence in Teaching and the Sidney Harman Academy for Polymathic Study.
Arts programs are extremely rare among prisons, nationwide. Pensis feels that artistic outlets are not only invaluable but also crucial for mental and emotional wellbeing. That's why his mission has become to expand his recital tour beyond the Florence State Prison to other prisons around the state of Arizona.
"Everyone deals with adversity," noted Pensis. "And I think everyone deserves to process that, and to experience catharsis."
Never miss a story
Subscribe to USC Thornton's e-newsletter
Subscribe