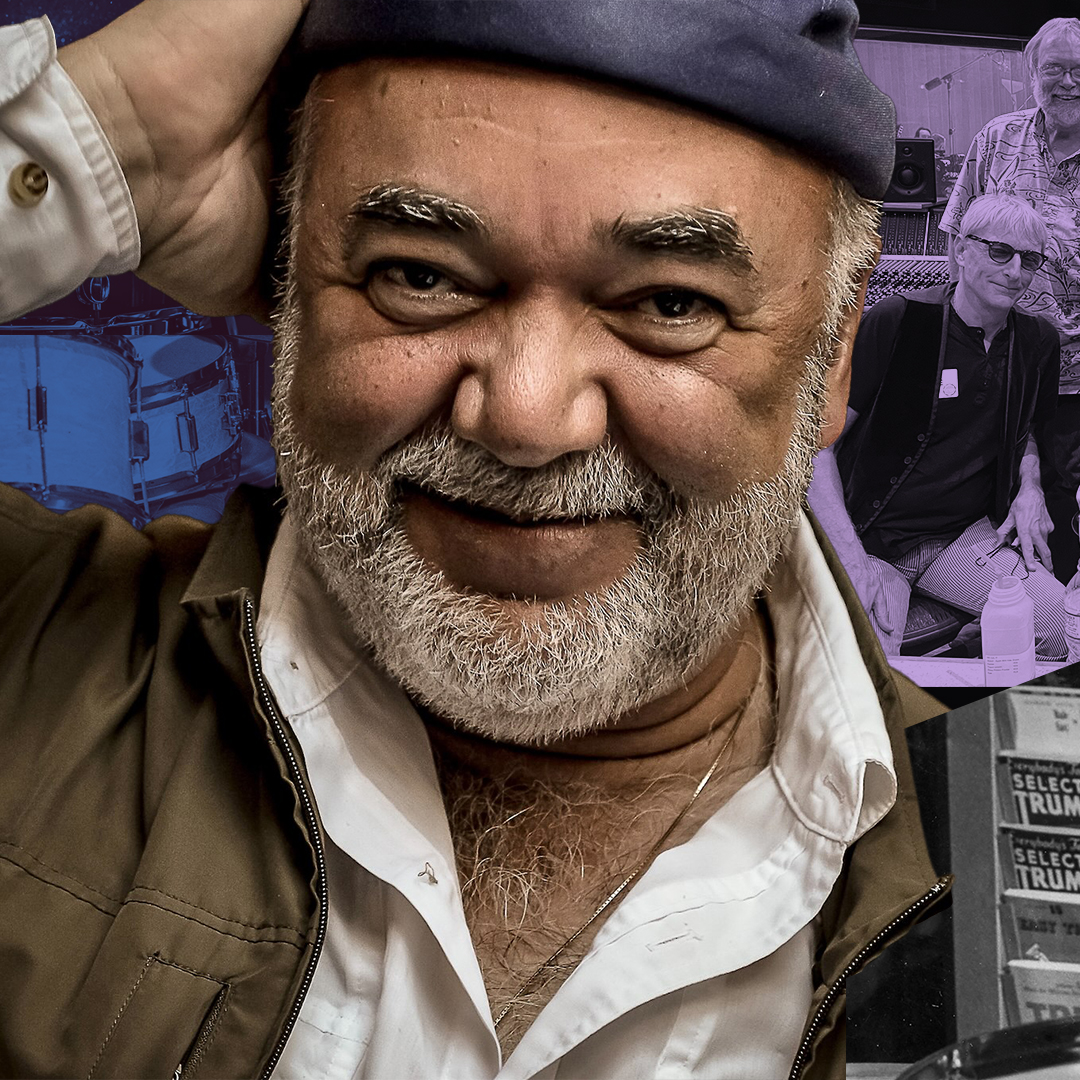 Teaching the Truth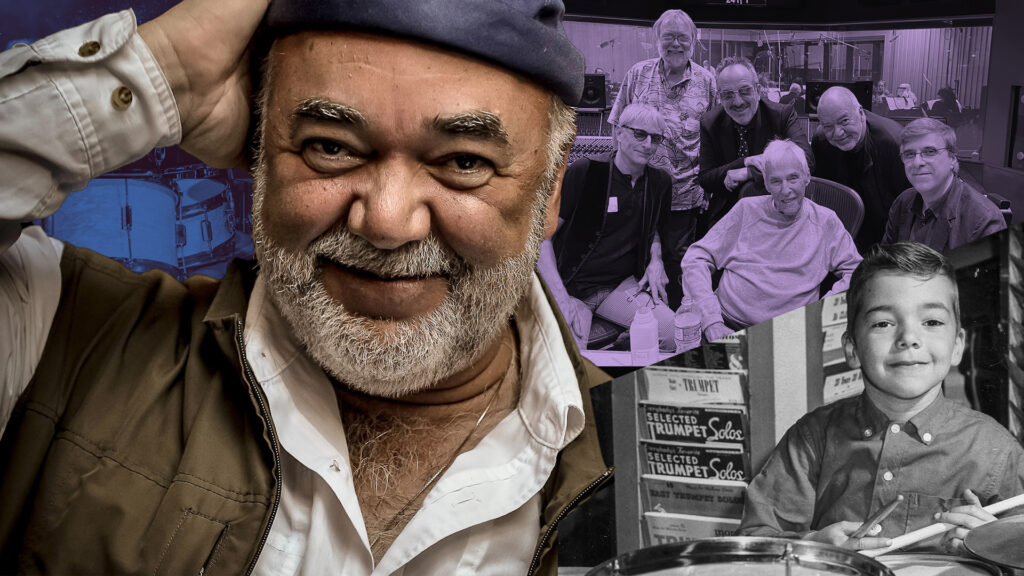 USC Thornton Director of Drumset Studies Peter Erskine's storied career is celebrated in new issue of "Modern Drummer Legends"
---
With a list of accomplishments too long to fit on one plaque – including two GRAMMYs, 50 records released and 700 appearances on albums and film scores – some might be satisfied to rest on their laurels. Not Peter Erskine.
The USC Thornton director of drumset studies and faculty member in the jazz studies department continues to play to admiring audiences the world over. In fact, he just performed the world premiere of a composition by Mark-Anthony Turnage with the BBC Symphony Orchestra in London. He recently wrote another book – "The Musician's Lifeline," co-authored by Dave Black – and he continues to serve as a mentor to scores of Thornton students, who learn from Erskine not only how to reach their full playing potential but how to recognize their own truth as musicians.
In celebration of his storied career and contributions to jazz drumming, Erskine is the focus of a new publication, "Modern Drummer Legends: Peter Erskine," released Nov. 15. The issue, in print and digital formats, will explore Erskine's techniques as well as his history, which includes joining the Stan Kenton Orchestra at age 18 and a GRAMMY-winning tenure with jazz fusion supergroup Weather Report. Erskine says he hopes the publication will bring his work to a new generation of drummers.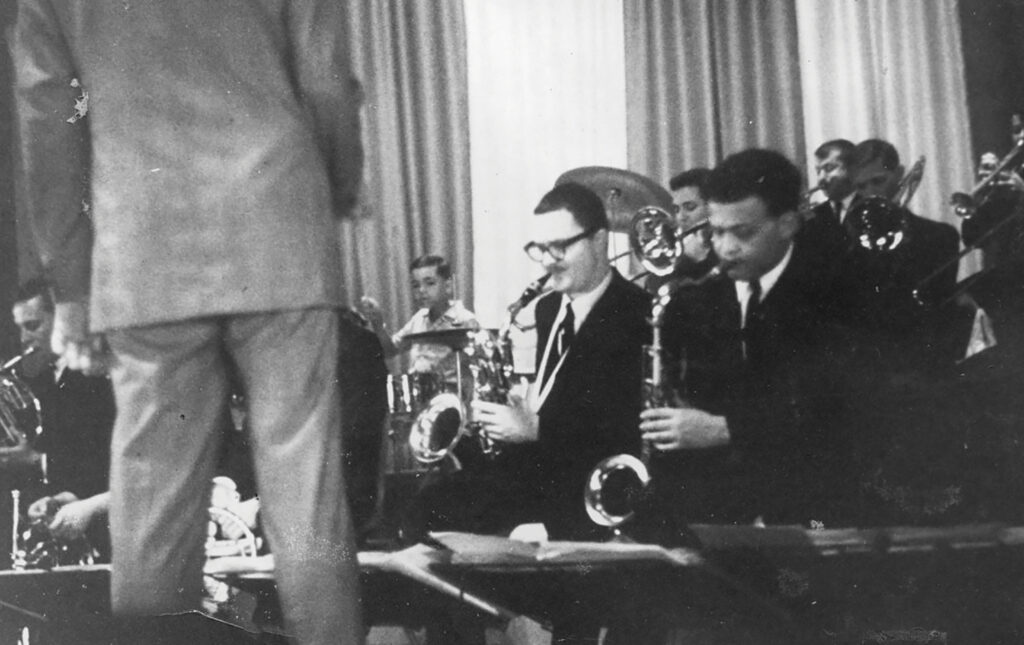 "I guess I got it from my father, who was not only a jazz bassist but also a psychiatrist and a true mentor: I feel as though I was born to teach. The 'Legends' publication might be ego-gratifying, but it contains a lifetime's worth of experience. So, that means the world to me," Erskine says.
Erskine utilizes that experience each day as a faculty member at USC Thornton. He says his lessons delve beyond technical skill, aiming to assist students in developing balanced, confident senses of self. He says "seeing the lightbulb go off when that moment of understanding arrives" within his students is a cherished moment, each and every time.
"I do my best to prepare my students for the harsh realities of the music business, but in reality, it's preparing them to recognize truth. And this is something I try my best to do with empathy and compassion," Erskine says. "There's something my teacher told me over and over again: 'Don't be afraid to say no.' In other words, life balance is important and essential to our mental and physical well-being. I also encourage mistakes in my studio – mistakes are often the best teachers. And I encourage listening. Ultimately, I tell my students, who play an instrument where choices might be infinite, to simply play what they'd like to hear, which brings the discussion back to truth."
Thornton has served as an environment for Erskine's own continuing education, and he credits his fellow faculty members and their students for keeping him inspired and eager to seek new sounds.
"Thornton has been a wonderful home for my teaching energies, not to mention my learning energies," Erskine says. "I'm constantly learning new things from my students, as well as from my colleagues at the school. We have a world-class faculty with great players and teachers. We inform one another, as well as our students. I've been inspired to write, as well as develop pedagogical play-along apps for iOS devices. I'm getting back to composing, while the COVID lockdown inspired me to become more technologically proactive than ever before."
In the foreword to his issue of "Modern Drummers Legends," Erskine leaves readers with a reminder that "music will always be there for you," reminding players of all stripes that even if there's no live audience watching and listening, there is always value in music making.
"No matter which road a musician may take, the music will always be there for them," he says. "Thornton students have an enviable track record for getting great gigs and doing great things in front of live or film audiences, but it is equally great to play Bach or bebop in one's own room for that audience of two or one."
Never miss a story
Subscribe to USC Thornton's e-newsletter
Subscribe