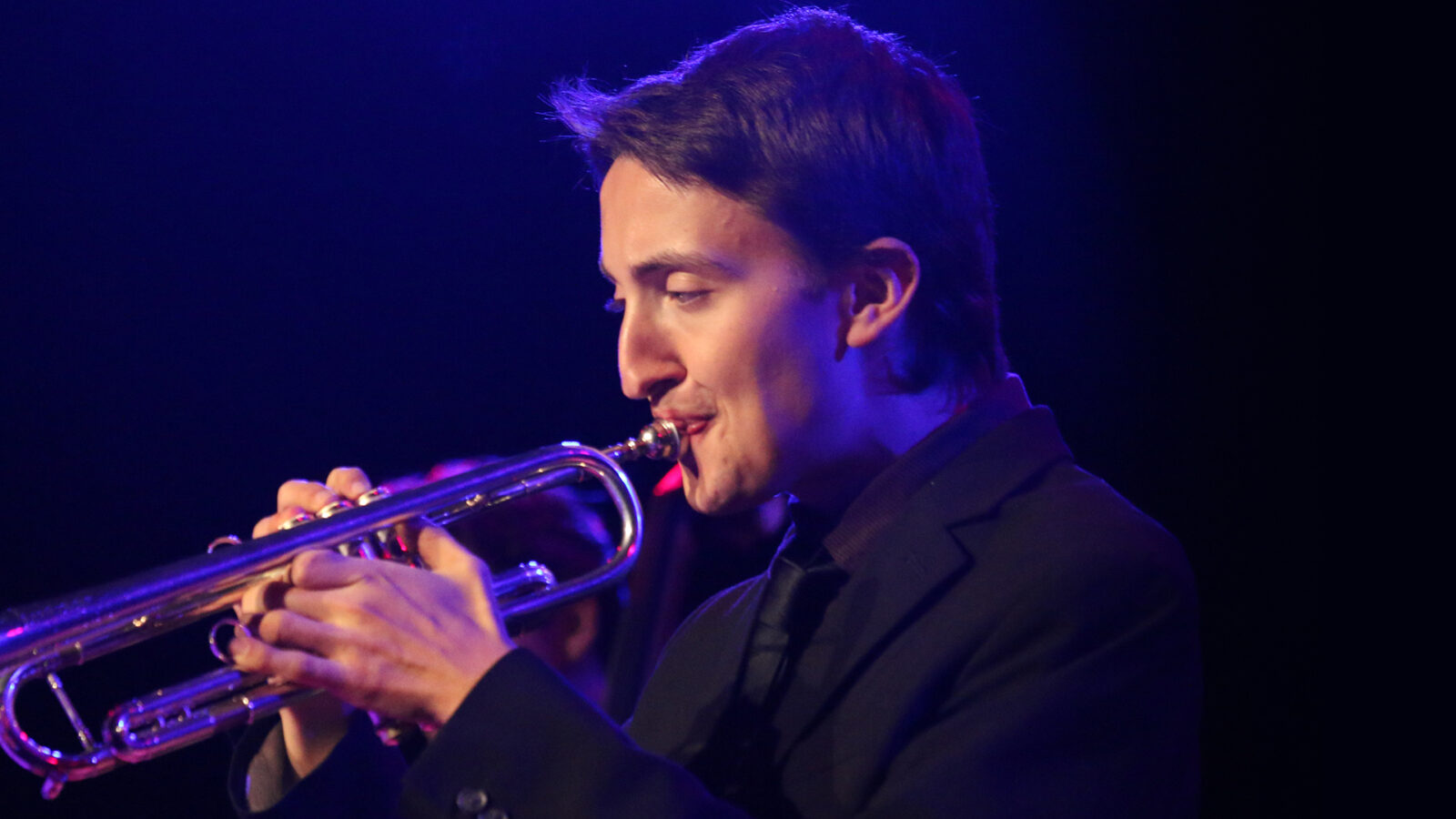 The Process: Ethan Chilton
Jazz Studies alum took advantage of opportunities at USC Thornton to compose for jazz and orchestral musicians.
---
USC Thornton jazz studies alum Ethan Chilton (BM '20, MM '22) is all about taking full advantage of opportunities by experimenting with his peers. As a student at Thornton, he didn't limit himself to writing for jazz ensembles only. His work included orchestral musicians as well.
Over the last few years, Chilton has been selected as one of ten jazz trumpeters in the country for the 2020 National Trumpet Competition, and he won the Irwin Kostal Scholarship, a national composition prize, with a piece written for string quartet.
Last year, professor of jazz studies Bob Mintzer's encouragement for students to bring pieces to the USC Thornton Jazz Orchestra (TJO) allowed Chilton to work with the student ensemble to record "Resonance," the opening track for his most recent album, "The Planets," inspired by the eight planets and Pluto.
"I wanted a piece that was really barren and metallic and maybe a little bit dismal. This piece, it's a lot of E harmonic minor, just working with different shapes in that mode and helps just give it this really empty, open, barren feel," Chilton said. "I gave the music to the TJO, the USC Thornton Jazz Orchestra, and everyone picked it up really quickly because there's some really great musicians at this school and it's really great to work with all of them."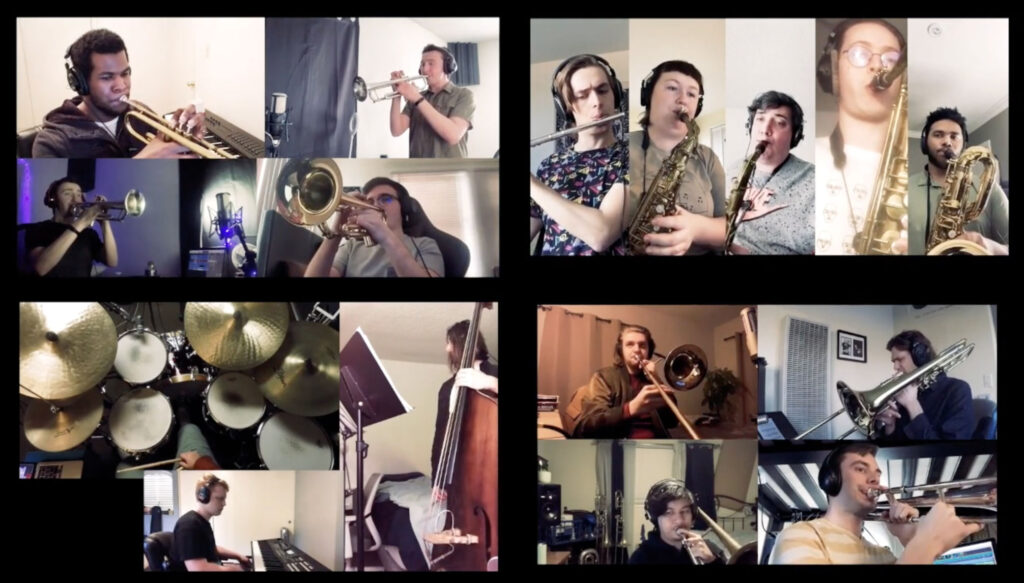 Facilitating a system for uploading guide tracks, audio and video files in Google Drive, Chilton began experimenting and giving feedback to musicians as he put the piece together. The album was a passion project that exemplified the skills he had learned while studying at Thornton.
"The creative process isn't just when you're writing it, it's also when you're performing it and when you're mixing it and then when you're doing the video. So the process of making it just gets spread out and I like that," Chilton said. "I like being able to get my hands dirty at every stage in the process and continue morphing it and changing it and improving it."
Professor Mintzer's decision for student ensembles to play student compositions provided an opportunity that is typically not easy to achieve. Under the guidance of Thornton faculty, Chilton's composition development was a unique facet of Thornton's education rooted in peer collaboration.
"The Planets" is available on Bandcamp, Apple Music and Spotify.
---
Danielle Jones is a current student in the USC Dornsife College of Letters, Arts and Sciences.
Never miss a story
Subscribe to USC Thornton's e-newsletter
Subscribe