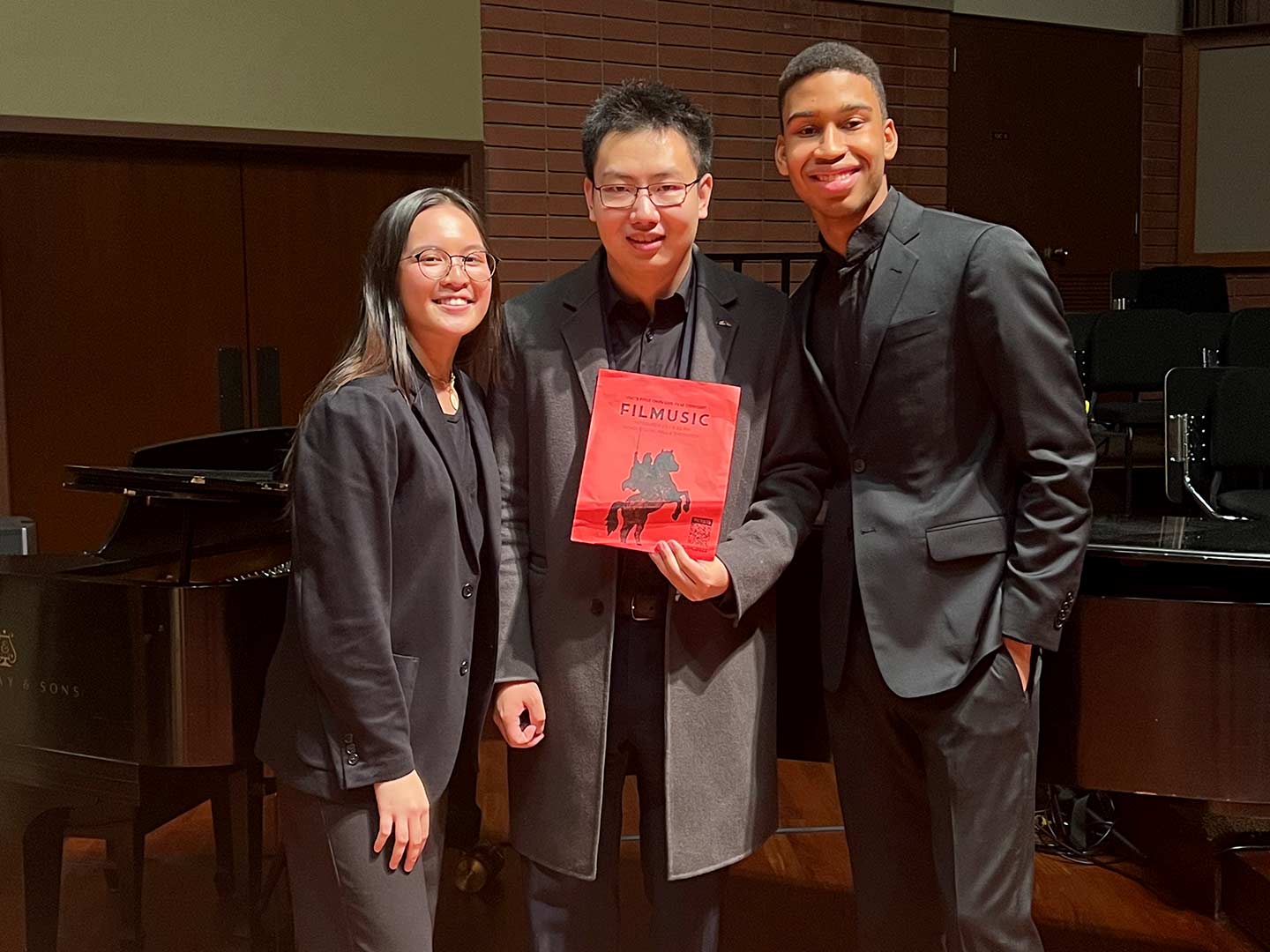 The Process: filmUSiC
Students from USC Thornton and USC School of Cinematic Arts combined original compositions and animations in the live-to-picture concert, "filmUSiC."
---
The founders behind the 2022 live-to-picture concert, filmUSiC, are USC Thornton Composition major Anya Lagman ('23) and Cello Performance major Quenton Blache ('23). Lagman and Blache brought an ambitious idea to life with the help of their peers at Thornton and the USC School of Cinematic Arts. A testament to the Trojan bond that exists on campus, students across schools were eager to collaborate and bridge the gap between disciplines.
For the concert, composers from Thornton's Composition program created original scores to accompany short films by animators from the School of Cinematic Arts. While the films rolled onscreen, each one showcasing the unique talents and artistic styles of the animators, musicians from Thornton's Orchestras Program performed the scores live, immersing audience members in the worlds of the films.
From sending out the first bid for artists and composers to constructing the film sets to pairing music with the visuals, every step in the process highlights the dedication and collaboration it took to make filmUSiC possible.
For co-founder Lagman, "this project was meant to diversify the audiences of classical and orchestral music" as well as "foster an appreciation for collaborative projects that bridged a connection between different schools at USC."
Animator Shengwei Zhou said this project achieved just that: "It was not just about the event; it was more about the connections between people."
Never miss a story
Subscribe to USC Thornton's e-newsletter
Subscribe