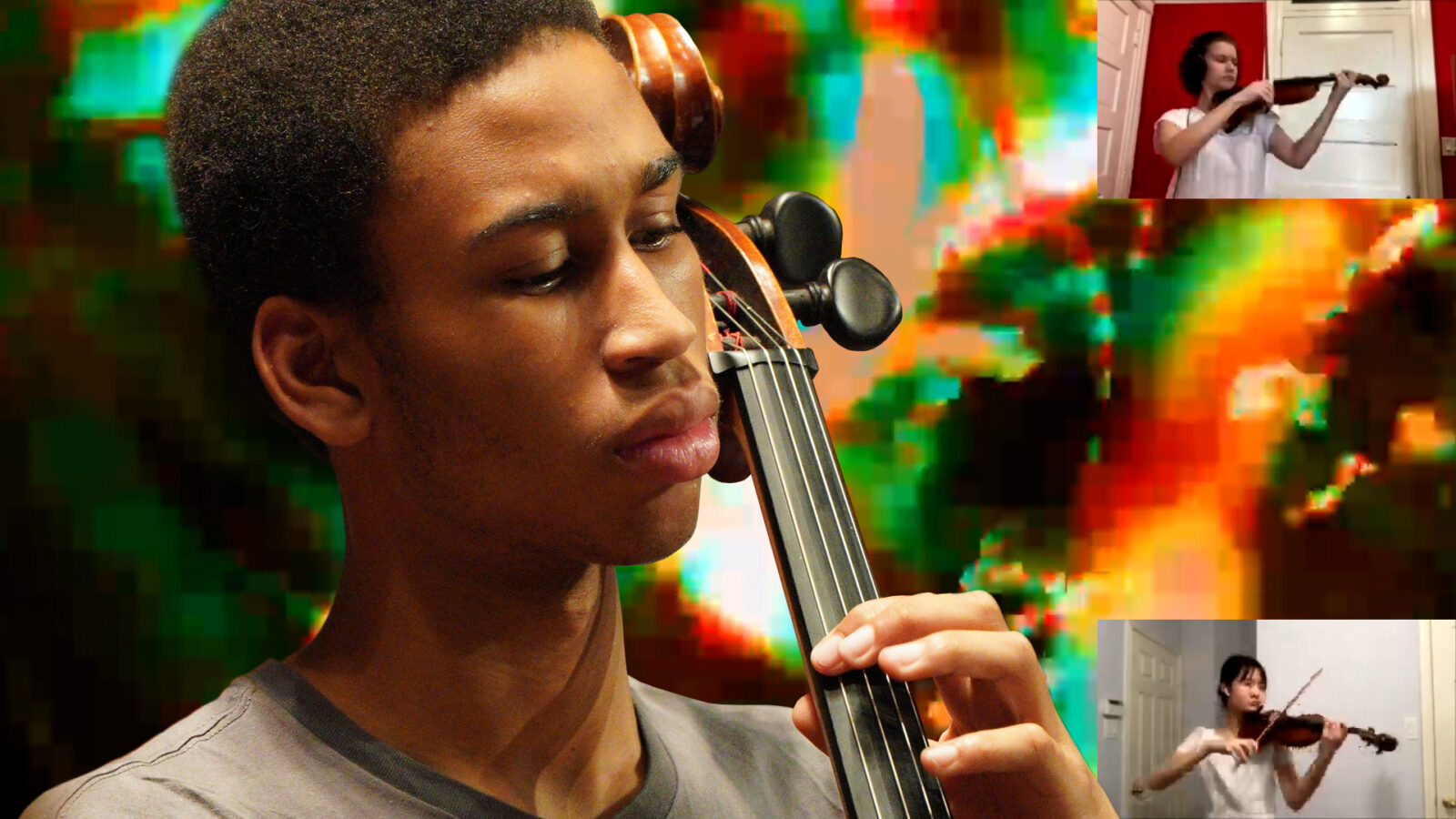 The Process: Quenton Blache
By Tyler Francischine & Sean David Christensen
The Composition and Cello Performance double major, Quenton Blache collaborated with classmates to create a complete audiovisual experience to present his original music.
---
To third-year Composition and Cello Performance double-major Quenton Blache, music isn't only a feast for the ears. In 2020, the Thornton student virtually collaborated with his classmates to produce a video art piece whose visuals enrich this original composition. "Lit" was produced by Blache as part of the Composition Program's Performer-Composer Collaboration program, exploring innovative ways to produce new music with your peers.
"Lit" combines surreal, abstract visuals of swirling, multi-colored lights with Blache's original music for flute and strings. He says the lights – recorded in a Composition colleague's dorm room – possessed the "upbeat, rhythmic feel" he was looking for to visually communicate the musical piece's repetitious rhythms.
Blache says the score for "Lit" was not written or performed in the traditional way. This virtual process involved Blache composing and emailing his collaborating instrumentalists small "cells" or melodic phrases, which he then stitched together and looped using sound engineering software until a perfect mix was created.
"When I think of light, I think of glimmers. It's lively. It's like a candlelight. It's something that's very energetic," Blache says. "Being able to take other mediums like this visual content and combine that with the pieces that you write is just miraculous. It expands my idea what you can truly, truly do."
Never miss a story
Subscribe to USC Thornton's e-newsletter
Subscribe