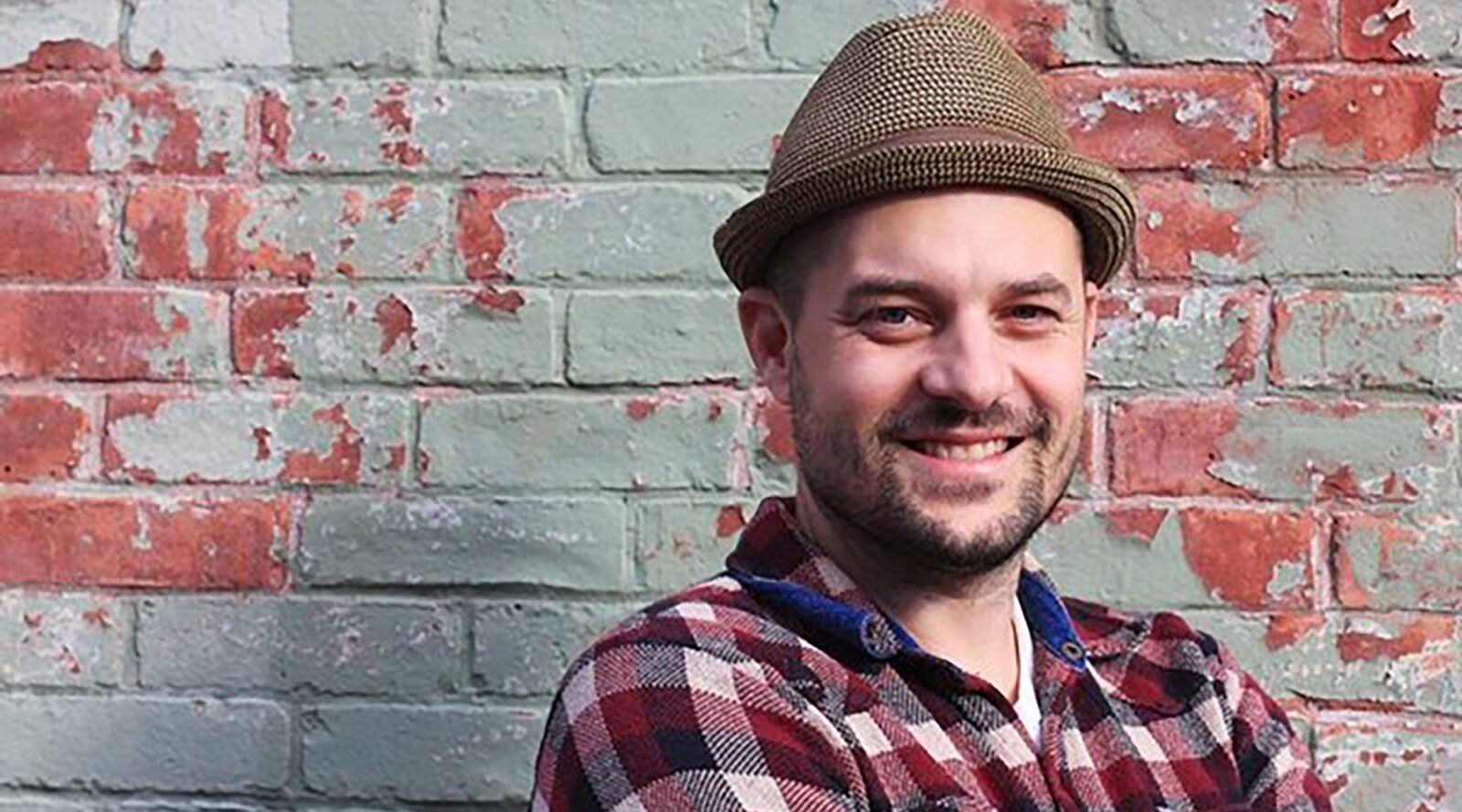 USC Alumni Bring in the Laughs on Saturday Night Live
A hefty lineup of comedic Trojans — including USC Thornton alumnus Brueggeman '03 — have made their mark on the iconic show.
The below Spotlight is an abbreviated version of a spring 2019 Trojan Family magazine article. 
"Live from New York, it's USC!"
Tune in to the beloved NBC series Saturday Night Live and it might feel that way. Beck Bennett '07 and Kyle Mooney '07 have been cast members since 2013 and were joined this season by newcomer Ego Nwodim '10. Behind the scenes is Eli Brueggemann MM '03, one of the show's musical directors since 2011. They're the latest in a line of comedic Trojans — including Will Ferrell '90 — who have made their mark on the iconic show.
Their presence is no fluke. USC offers its students plenty of opportunities to hone their comedy chops. "USC Comedy Live," a class offered through the USC School of Dramatic Arts and USC School of Cinematic Arts, may well be a road map to auditioning for SNL.
The class has been going strong for six years and is the brainchild of Jack Epps Jr., professor and chair of writing for screen and television. Instructor Kirstin Eggers '01 calls the class "a mini Saturday Night Live" for both comedy newbies and seasoned actors.
"I try to help students develop their comedic voice and give them confidence," Eggers says. "I also want to keep a sense of joy in performance versus tearing anyone down, which happens at some comedy schools." Three times each semester, students try out their sketches for a live audience. New this spring is a companion class, "Characters of Comedy," where students develop characters and create an SNL-type reel.
Learning His Music Cues
For keyboardist Eli Brueggemann, the graduates of the USC Thornton School of Music drew him in to USC. "You could tell the school really valued its music program and the facilities were great," he says.
His road to SNL began in 2004, when a music agent called the school looking for musicians to play at a client's birthday party. Brueggemann found himself playing alongside guitarist Jared Scharff at the gig. Fast-forward several years, and Scharff told the same agent about an opening for SNL's keyboardist. The agent promptly phoned Brueggemann.
Though Brueggemann didn't land the keyboard gig, he did make an impression on SNL's music director, Lenny Pickett, through some silly songs he had composed. "Lenny knew I had a diverse background accompanying singers, playing in bands, and arranging and producing beats and film scores," Brueggemann says. "That set of skills, honed more by necessity than design, led him to believe I'd be good for a musical director position."
Brueggemann was on tour with Glee star Matthew Morrison when he got the call to meet with Lorne Michaels.
"I don't think any musician starts their career with the goal of working in sketch comedy, but every musician on the planet reveres the SNL band," he says. After several nominations over the years, Brueggemann won a 2018 Primetime Emmy with SNLcast members Kenan Thompson, Chris Redd and Will Stephen in the Outstanding Original Music and Lyrics category for the song "Come Back, Barack."
Brueggemann's advice for Trojans looking to take SNL's stage? "You never know where or when your break is going to come, but there are things you definitely do control. Showing up on time, having a great attitude, working hard and being flexible are the biggies. And in today's social media-driven world, the important thing to set you apart is physically showing up, making those human-to-human connections and participating in a community. I can't think of a better place to start doing that than USC."
Never miss a story
Subscribe to USC Thornton's e-newsletter
Subscribe