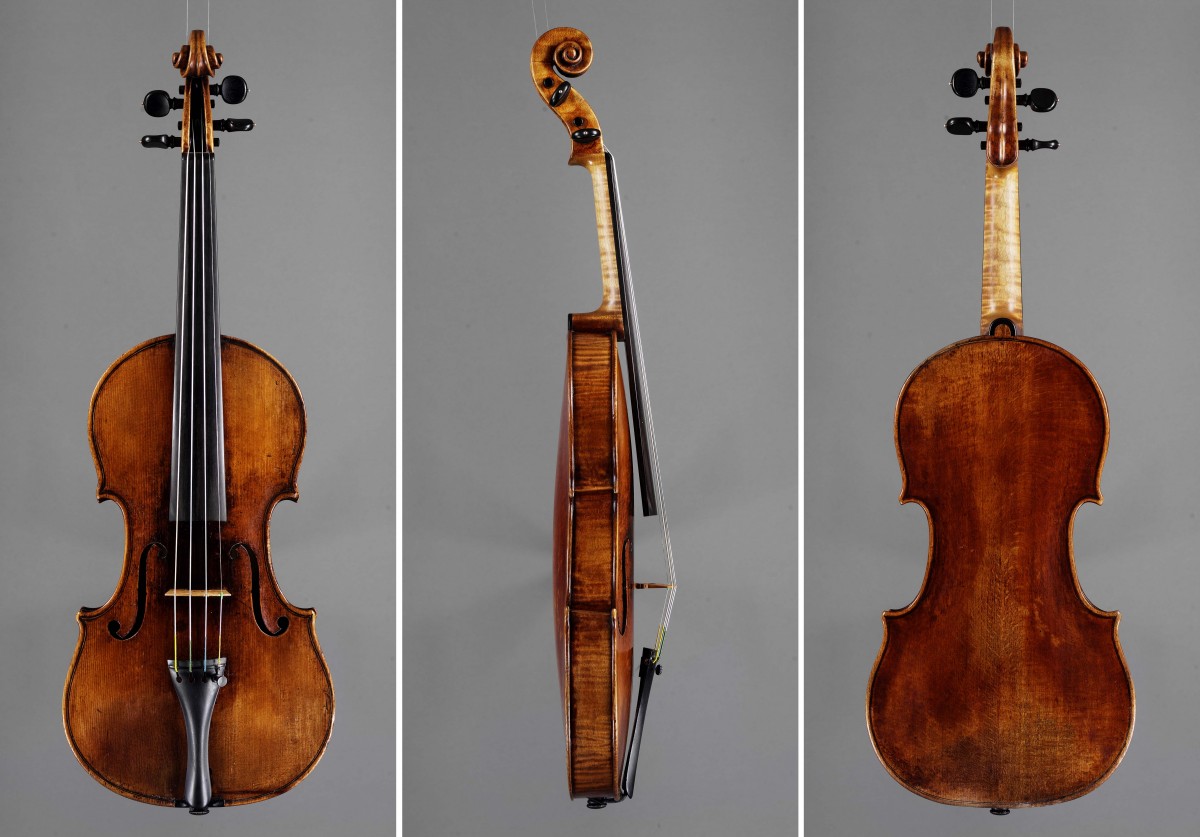 USC Thornton faculty, alumni among Strad Fest performers
"Strad Fest is a unique opportunity to hear Golden period Strads played together on the same stage."
The Los Angeles Chamber Orchestra (LACO) will bring together eight of the world's most celebrated and rare Stradivarius violins for the first time ever during "Strad Fest LA," which runs from March 26 through 29  in venues throughout the Los Angeles area. With only approximately 650 surviving Stradivarius violins, violas, cellos, harps and guitars in the world, the celebration of luthier Antonio Stradivari's most divine creations is an unprecedented one in the region.
"We may never see a gathering of Stradivarius violins like this again in our lifetime," says LACO Executive Director Rachel Fine.  "With eight of the finest Strads in the world on display and being played in such an eclectic range of events, it is truly an extraordinary celebration."
Strad Fest LA will also bring together some of chamber music's most critically-acclaimed artists –  including USC Thornton Strings faculty and LACO Concertmaster, Margaret Batjer. Batjer has served as LACO concertmaster since 1998, and has performed as a soloist with a variety of orchestras including the Philadelphia Orchestra, St. Louis Symphony Orchestra, the Chamber Orchestra of Europe, and the Berlin Symphony Orchestra.
"Strad Fest is a unique opportunity to hear Golden Period Strads played together on the same stage," Batjer said. "LACO is honored to bring this extremely rare event to Los Angeles."
All eight of the handcrafted instruments originate from Stradivari's "Golden Period" – which occurred from 1700 until 1720 in Cremona, Italy. The instruments include: the Serdet (1666), Ruby (1708), Kreisler (1711), Leonora Jackson (1714), Titian (1715), Milstein (1716), Beechback (c. 1720), and the Red Mendelssohn (1720).
Many of the instruments come with a rich history: The Serdet is the earliest known of the Stradivarius violins. The Kreisler, previously owned by legendary violinist and composer Fritz Kreisler, is currently played by Thornton faculty and LA Phil Concertmaster Martin Chalifour. Red Mendelssohn, by played by Thornton alumna Elizabeth Pitcairn, served as the inspiration for the 1999 Academy Award-winning film, The Red Violin.
Strad Fest begins with a private, invitation-only scholarly discussion forum that includes a violin demonstration on Wednesday, March 26.
The remaining three events are open to the public, beginning with an LACO Baroque Conversations series concert on Thursday, March 27, 7:00 p.m., at Zipper Concert Hall. Batjer will also perform in the Stradivarius Fiddlefest – a fiddle face-off starring five of the featured Stradivarius violins played by world-class violinist virtuosos – on Friday, March 28, 7:30 p.m., at The Broad Stage. The evening's performers will attempt to outplay one another in an acrobatic program of solos, duos, trios and quartets.
Stradosphere: A Strad-Studded Gala Evening will conclude Strad Fest on Saturday, March 29, at 5:30 p.m., at The California Club.  Batjer will take center stage at the event, which also features noted violinists Martin Chalifour, Chee-Yun, Cho-Liang Lin, Philippe Quint, Xiang Yu and 12-year-old prodigy Ray Ushikubo.  LACO Music Director Jeffrey Kahane will conduct the program of violin works by Bach, Vivaldi, Maurer and Piazzolla.
Never miss a story
Subscribe to USC Thornton's e-newsletter
Subscribe