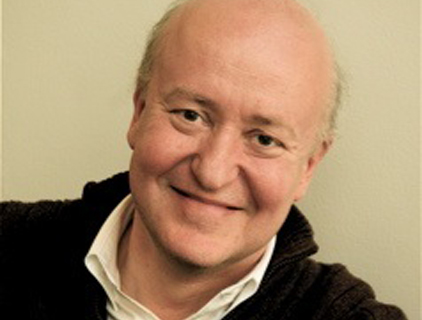 Tim Page edits new collection of writing by Virgil Thomson
For Tim Page, Pulitzer Prize-winning arts journalist and professor of musicology at USC Thornton, having a clear voice of criticism can be just as important as a work of art itself — something he celebrates in a new edited collection of the writings of composer and music critic, Virgil Thomson.
"Virgil once said that 'dispassionate objective criticism is our only protection against paid publicity,'" said Page, remarking on the value of authentic music criticism today.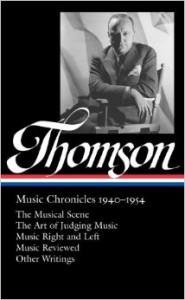 The book, Virgil Thomson: Music Chronicles 1940-1954, came about after the Library of America – which houses the works of Nathaniel Hawthorne, F. Scott Fitzgerald and other American literary icons – contacted Page.
"This project was close to my heart firstly because Thomson was probably the best classical music critic ever," explained Page. "And secondly because he was a big supporter of mine back in the day."
Though high-brow criticism may seem inaccessible for non-music connoisseurs, Page says that the beauty of Thomson's writing was making the complicated simple, and the simple enjoyable.
"He had this amazing ability to talk about really quite complicated musical effects and devices in a way that is not complicated itself," said Page. "The writing is just so inviting."
Page brings that appreciation for music and writing to his classes, both at the USC Thornton School of Music and at the USC Annenberg School for Communication and Journalism, where he teaches arts journalism.
"First, I try to get my students to become better writers and thinkers," said Page. "But more importantly I try to bring out their individual voices and teach them how to express how they feel."
Translating personal tastes and opinions into thoughtful, accessible journalism can be a trying task, but Page encourages his students to retain a sense of personality in everything they do — a trait he learned by editing Thomson's work over the years.
"He always just makes you think about his ideas in a way that you might not think about from another critic, even a critic you generally agree with more often," said Page. "I think people will learn a lot more from Virgil Thomson than they would from a lot of musical scholars because he really just talks about it so plainly and so brilliantly."
Never miss a story
Subscribe to USC Thornton's e-newsletter
Subscribe