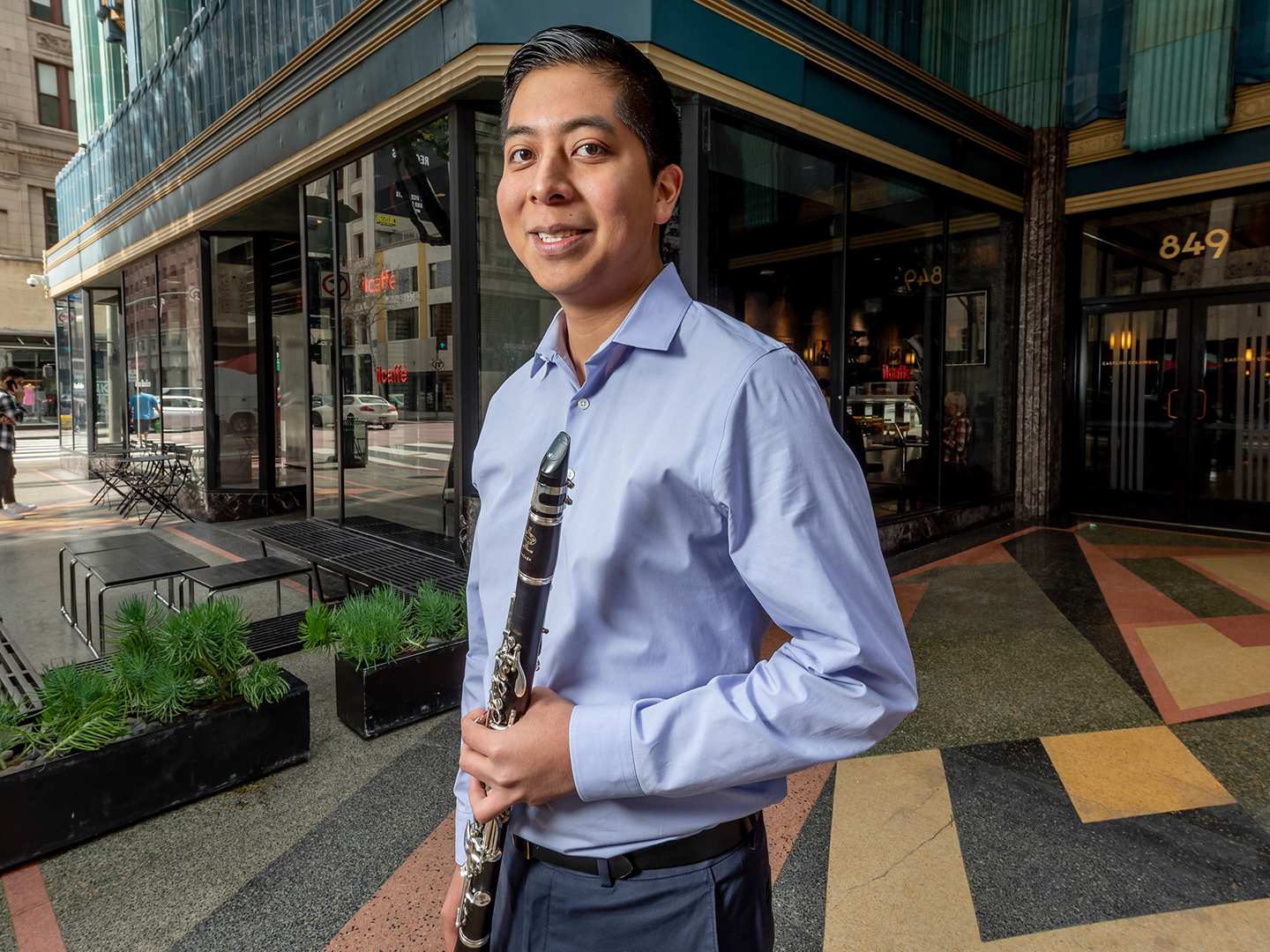 Young Artist Project: Javier Morales-Martinez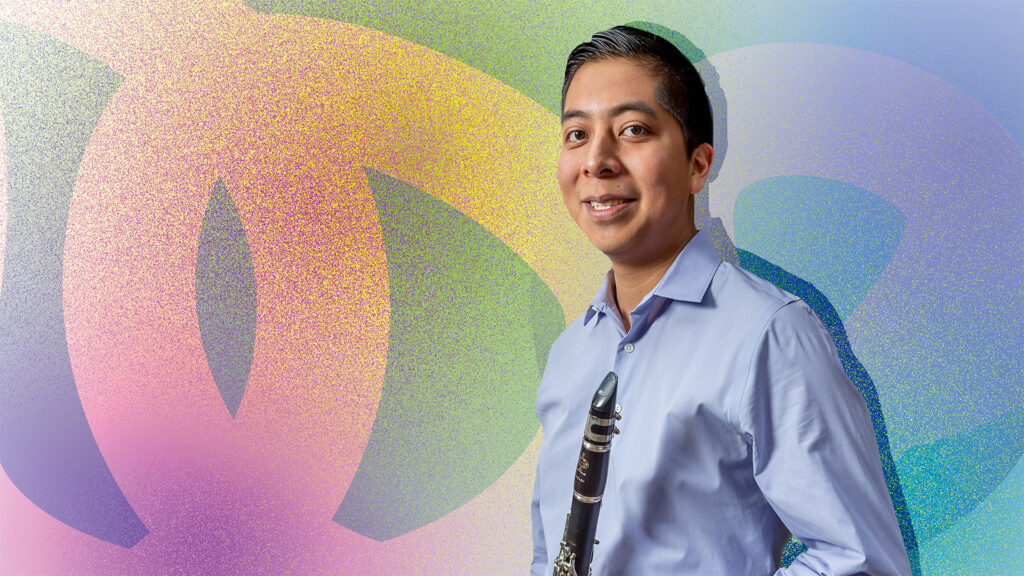 In the final profile of the Young Artist Project spotlight series, meet a Thornton alum who produced a concert to showcase talents of Los Angeles' Indigenous communities.
---
Considering how to design his future through the Young Artist Project at USC Thornton, clarinetist and Winds & Percussion Department alumnus Javier Morales-Martinez ('22) looked back to his roots. At 6 years old, Morales-Martinez had started his musical training at the Maqueos Music Academy, a community music school that provides opportunities for Southern Californians of all ages to study and perform music while preserving the culture of Oaxaca, Mexico. For his project, he partnered with them to produce a concert showcasing talent from Indigenous communities in Los Angeles.
"One of the things that I really wanted to do was give back to the community," he said. "I spent a lot of my childhood at the academy, and I grew up as a musician there."
The final concert featured seven bands and 200 musicians ranging in age from 5 to 50-plus, performing a number of pieces by Indigenous composers from Oaxaca such as Macedonio Alcalá.
For three months, Morales-Martinez spent two or three hours a week with some of the youngest performers in one of the bands, rehearsing for the performance he would conduct.
"Conducting was something that I'm not used to doing, particularly with a group of that size or instrumentation," he said. "We could take conducting classes at USC, but it's not the same just because usually there are four or five people playing for you in the class, but now there's a whole ensemble that you have to adapt to, listen to and figure out how you can make the best come out of them."
Morales-Martinez hopes to continue the work he did with his project, promoting both local musical talent and Indigenous composers.
"I definitely want to give visibility to the music that we played. I'm pretty sure nobody has really heard that music besides people who are from our culture," he said. "I hope that I can help plan more concerts like this to give visibility to these composers and the talent that exists within these communities."
"A lot of pieces by these composers exist for wind ensembles," he added, "and in the future, I want to create a library catalog of these pieces where people can actually share and eventually purchase them."
As Thornton, Morales-Martinez taught students in Youth Orchestra Los Angeles (YOLA), a program founded by the Los Angeles Philharmonic and community partners that serves 1,500 young musicians across five sites, providing free instruments, music instruction and leadership training. At the same time, he used his accounting minor from USC Leventhal to do financial accounting work for a nonprofit organization. He's currently in graduate school at the Colburn School.
"The end goal for the future is definitely to play in an orchestra," he said. "But I realized throughout my time at Thornton that that's not the only thing I want to do in the future. I definitely do want to continue teaching, especially in underserved communities, but also pursue more of the accounting and everything else that I was able to do and the classes that I was able to take at USC."

Learn more about the Classical ReDesign
Never miss a story
Subscribe to USC Thornton's e-newsletter
Subscribe