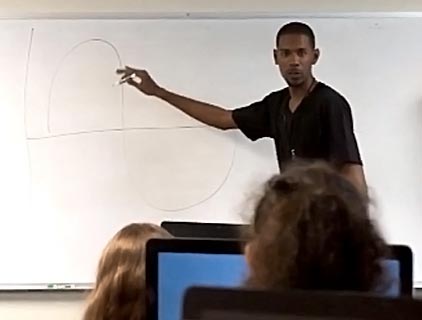 Young Guru's First Day of School
Guru "seems to really understand how to bring what an artist is trying to say to the forefront."
XXL Magazine recently ran a feature on hip hop sound engineer Young Guru, who is currently an artist-in-residence at USC Thornton. Guru visited campus recently and the reaction was immensely positive.
Case Barth, a songwriting major at USC Thornton, was inspired by Guru's dedication to the artists with whom he worked. "He's not just sitting down and pressing all the buttons. He's really involving himself in the process and the artistry," Barth said. Katie Gavin, another songwriting major, noted that Guru "seems to really understand how to bring what an artist is trying to say to the forefront."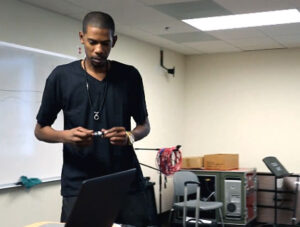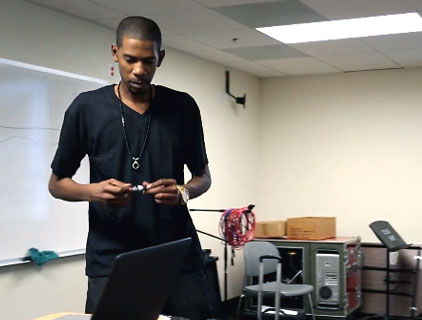 Chris Sampson, Vice Dean of the Division of Contemporary Music, emphasized his excitement about the continuing collaboration between USC Thornton and the famed recording artist, including developing a new and professionally relevant degree program in music production.
"We're thrilled about this opportunity," Sampson said. "We can't wait to work with Guru further, and we really think this is an important step in how we are evolving as a school of music."
Never miss a story
Subscribe to USC Thornton's e-newsletter
Subscribe