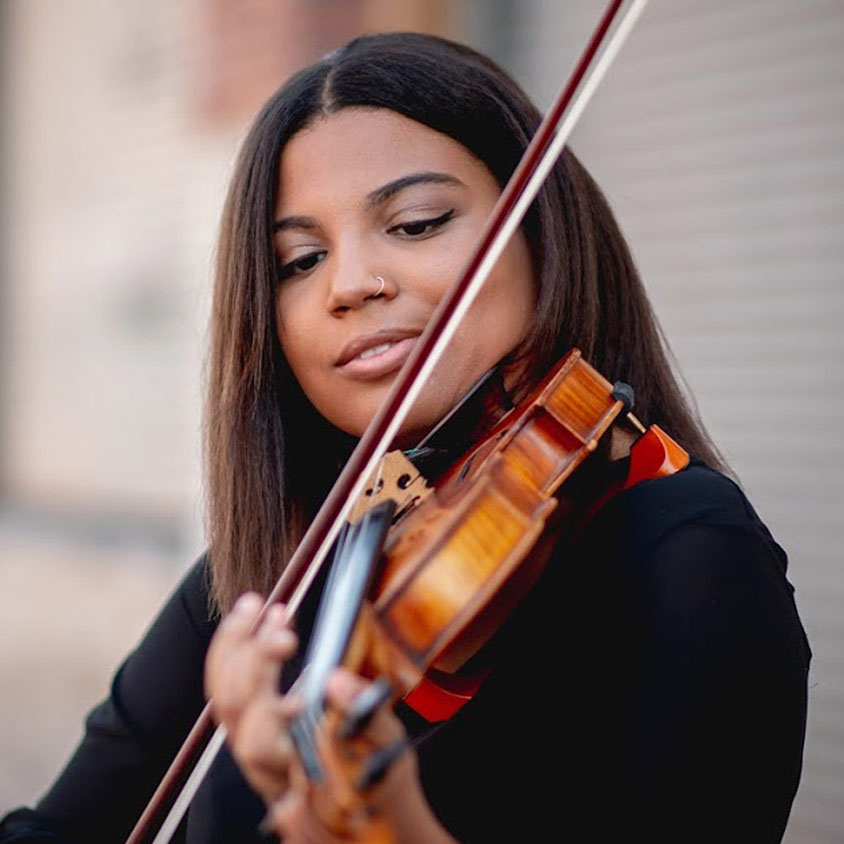 Sydney Adedamola announced as 2020/21 LA Phil Resident Fellow
The Los Angeles Philharmonic has announced that Sydney Adedamola (BM '18), violinist and alum of the USC Thornton Strings program, is one of this season's cohort of the Judith and Thomas L. Beckmen LA Phil Resident Fellows program. The program was founded in 2018 to build stronger career pathways for musicians historically underrepresented in today's orchestras.
This appointment is the latest in a long list of Adedamola's accomplishments since her time at Thornton. In 2018, Adedamola joined the Long Beach Symphony along with other Thornton peers. Also in the 2018-19 season, Adedamola was one of the inaugural class of musicians in the Los Angeles Orchestra Fellowship, a joint partnership between the Los Angeles Chamber Orchestra, the Inner City Youth Orchestra of Los Angeles and USC Thornton.