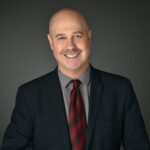 September 7, 2023
Steve Rothstein is active as a composer, music instructor and lecturer in the Los Angeles area. He received his doctoral degree in Music Composition from the University of California, Los Angeles (2006) where he also completed his master's and bachelor's degrees. Rothstein has written numerous works for orchestra, chamber ensembles, wind ensemble, choral groups and… Continue reading Steve Rothstein
---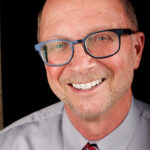 September 5, 2023
USC Thornton Professor Emeritus of Choral and Sacred Music Jo-Michael Scheibe (DMA '85) was awarded an Irish Fulbright scholarship for 2023-2024. The scholarship takes him to the Irish Institute of Music and Song in Balbriggan, where he will lead courses in Choral Conducting and Choral Methods and conduct the Institute's Chamber Chorale.
---
July 13, 2023
In fall 2023, USC Thornton choral conducting alumnus Ernest Harrison (DMA '23) will join Cal Poly Pomona as an assistant professor of music. Harrison will teach a variety of courses, specializing in ethnic studies and music of the African diaspora.
---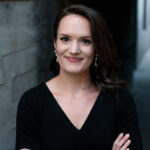 July 11, 2023
Laura Leigh Spillane, a USC Thornton choral music doctoral candidate, was appointed as interim associate director of Choral Activities at University of Tennessee School of Music. Beginning August 1, Spillane will teach courses in choral music education and conduct the University of Tennessee Concert Choir.
---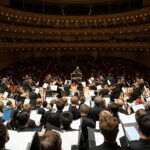 June 14, 2023
On June 3, the USC Thornton Chamber Singers joined the New England Symphonic Ensemble at Carnegie Hall for a performance of Fauré's Requiem in D Minor, conducted by Choral & Sacred Music chair Tram Sparks. The Chamber Singers concluded their memorable trip to New York City with a post-concert dinner cruise along the Hudson River.… Continue reading USC Thornton Chamber Singers perform at Carnegie Hall
---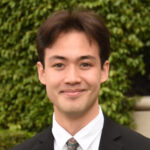 June 13, 2023
Koji Sakano ('23), a Choral and Sacred Music program alumnus, has won first prize in the Arts & Humanities category at the Undergraduate Symposium for Scholarly and Creative Work for his work on Ainu vocal music. Sakano collaborated with Christopher Hepburn, a postdoctoral fellow at USC Dornsife's East Asian Studies Center, to produce a project… Continue reading Koji Sakano wins first prize at Undergraduate Symposium for Scholarly and Creative Work
---
May 23, 2023
USC Thornton choral & sacred music program alumni Yejee Choi (DMA '15) and Shou Ping Liu (DMA '20) have received new academic appointments for the fall semester. Choi was appointed as associate professor of Choral Activities at Ehwa Women's University in Seoul, South Korea. Liu was appointed as assistant professor and director of Choral Activities… Continue reading USC Thornton choral DMA graduates receive new academic appointments
---
May 2, 2023
Emily Sung is a Chinese American conductor, scholar and teacher from Lawrenceville, New Jersey. Before her appointment at USC Thornton, Sung previously served as the associate director of Choral Activities at Princeton University, the director of the Chamber Choir and Choral Society at the University of Pennsylvania and a member of the conducting faculty at… Continue reading Emily Sung
---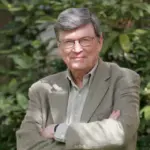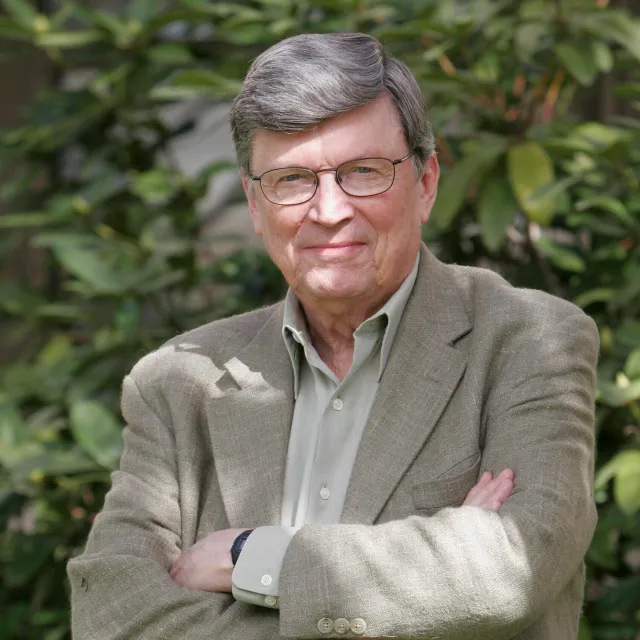 April 12, 2023
Royce Saltzman, USC Thornton Choral & Sacred Music department alum (DMA '64), died on Monday, April 3. He was 94. Saltzman was known for his collaboration with legendary conductor Helmuth Rilling and their co-founding of the annual Oregon Bach Festival, one of the world's premiere events for the music of J. S. Bach. He had… Continue reading In Memoriam: Royce Saltzman
---
March 21, 2023
USC Thornton Distinguished Professor Emeritus of Composition Morten Lauridsen celebrated his 80th birthday on February 28, 2023. In honor of Lauridsen, the Donald Brinegar Singers and JPL Chorus performed a selection of his acclaimed music at St. Andrew Catholic Church in Pasadena, California. Led by conductor Donald Brinegar, "Morten Lauridsen at 80" featured pieces from… Continue reading Donald Brinegar Singers dedicate a concert to Morten Lauridsen
---