November 21, 2022
Thornton Department of Choral & Sacred Music master's student Kyra Stahr (MM '23) has been selected to present in two sessions at the California All-State Music Education Conference February 15-19, 2023 in Fresno, California. The sessions are titled "Programming with Purpose: Repertoire to Support the Developing Secondary Choral Program" and "Bridging the Gap: Creating an… Continue reading Kyra Stahr to present at California All-State Music Education Conference
---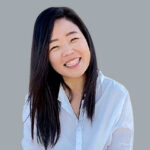 November 11, 2022
USC Thornton Choral & Sacred Music program alumna Rina Seo (DMA '19) performed her Carnegie Hall debut as a composer, conductor and pianist in collaboration with the Elite Chorus on Oct. 8. She conducted her choral composition "Now" and the English premiere of "Death Will Be Vanquished."
---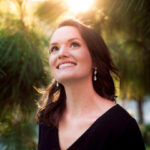 September 23, 2022
Third-year choral music doctoral student Laura Leigh Spillane has been promoted to conduct the Concerto Ensemble with the National Children's Chorus. She was also recently named a part-time faculty member at Saddleback College, where she will serve as director of the Saddleback Chamber Singers.
---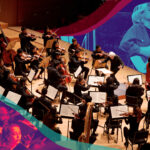 September 8, 2022
USC Thornton begins the new semester with a symphony performance highlighting personal, evocative compositions.
---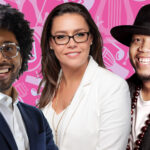 August 24, 2022
USC Thornton welcomes a new crop of faculty members, recognizes long-standing faculty with promotions.
---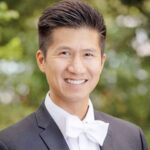 August 4, 2022
Choral & sacred music alumnus Daniel Gee (MM '15, DMA '20) was named music director of the Santa Barbara Youth Symphony. Gee also serves as the director of choral activities and an assistant professor of music at Westmont College in Montecito, California.
---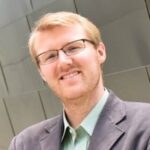 July 11, 2022
USC Thornton Department of Choral & Sacred Music alumnus Daniel Strychacz (MM '15, DMA '21) has been named an assistant professor of choral music at Muskingum University, a private liberal arts college in New Concord, Ohio.
---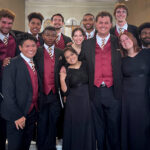 June 22, 2022
The 2022 USC Thornton Chamber Singers tour stopped in Galway, Derry, Dublin and Balbriggan, Ireland
---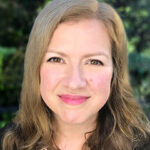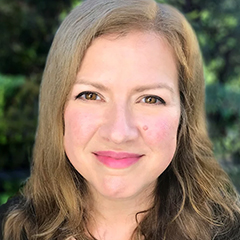 June 15, 2022
USC Thornton Department of Choral & Sacred Music alum Phoebe Rosquist will be conducting several performances of Thomas Tallis' Spem in alium, a 40-voice Renaissance motet for a capella choirs, at the 17th biennial Berkeley Festival and Exhibition on June 10-11. She will also be facilitating kecak, a chant and dance from Bali, at Burning… Continue reading Phoebe Rosquist leads performances at Berkeley Early Music Festival and Burning Man
---
May 25, 2022
Looking back on an amazing spring 2022 semester at USC Thornton including the return of live performances.
---