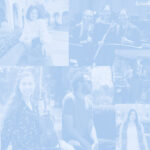 May 5, 2022
As USC Thornton commences the spring 2022 semester, graduating seniors look back at their time as Thornton Ambassadors.
---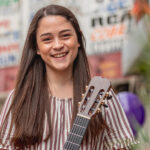 April 28, 2022
USC Thornton Student Ambassador Francesca Boerio highlights her activities and experiences from her own perspective.
---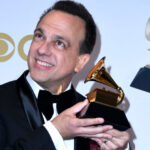 April 4, 2022
Faculty member Vince Mendoza and alums Grant Gershon, Robert Istad, and Carlos Rafael Rivera are among those who won awards.
---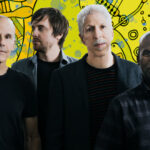 March 24, 2022
April's live events at USC Thornton start off with a bang when GRAMMY Award-winning jazz group Yellowjackets performs with USC Thornton Winds on April 1.
---
March 3, 2022
For USC Thornton Classical Guitar major Robert Wang, delving into the history of his instrument adds a new layer of understanding and appreciation for its evolution and its predecessors over the last few centuries.
---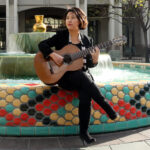 December 7, 2021
Alum Bokyung "Bo" Byun is the first woman to win the Guitar Foundation of America competition in 20 years.
---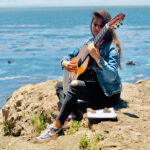 December 6, 2021
Armenian guitarist Pardy Minassian, a graduate certificate student in the USC Thornton Classical Guitar program, was awarded a project grant from the Calouste Gyukbenkian Foundation for her multimedia series based on forgotten, unpublished Armenian folk songs, which she's gathered from her father's collection of interviews with Armenian genocide survivors. Minassian began working on this project… Continue reading Pardy Minassian receives grant for composition highlighting folk songs of the survivors of the Armenian Genocide
---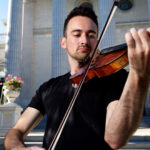 November 29, 2021
Students in winds & percussion, strings and classical guitar offer a series of performances celebrating chamber music.
---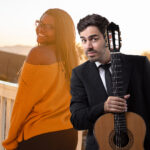 November 23, 2021
Recent alums Tehillah Alphonso and Mak Grgić receive their first nominations, along with nominations for alumni and faculty from across the school.
---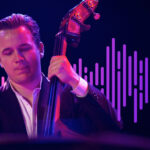 October 20, 2021
Select events for the Fall 2021 semester will stream on Thornton/LIVE with limited in-person audiences.
---