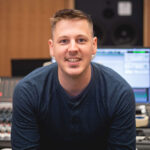 August 9, 2022
As part of a series honoring faculty appointments, USC Thornton celebrates Christian Amonson's appointment as an assistant professor of practice in music technology.
---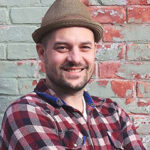 July 22, 2022
Three USC Thornton alumni have been recognized with 2022 Emmy nominations. Music director and Thornton Jazz Studies Department alumnus Eli Brueggemann (MM '03) was nominated for Outstanding Music Direction for his work on "Saturday Night Live." Executive producer and Thornton Music Industry program alumnus Bobby Campbell ('08) received a nomination for Outstanding Variety Special (Pre-recorded)… Continue reading Thornton alumni garner 2022 Emmy nominations
---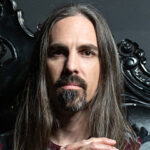 June 10, 2022
Composer and USC Thornton alumnus Bear McCreary ('02) was one of the winners in the Most Performed Themes & Underscore category at the 2022 ASCAP Screen Music Awards. He won the award for his score for the Apple TV+ series Foundation. McCreary is an accomplished film and video game composer who has scored many projects… Continue reading Bear McCreary wins at 2022 ASCAP Screen Music Awards
---
May 25, 2022
Looking back on an amazing spring 2022 semester at USC Thornton including the return of live performances.
---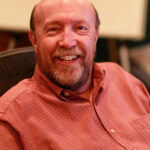 May 3, 2022
In this installment of a series highlighting the relationships forged among USC Thornton faculty and alumni, Dick McIlvery and alumnus Fred Vogler recall the early days of the Thornton Recording Arts program.
---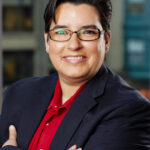 May 2, 2022
As part of a new series this spring, USC Thornton welcomes Jeanine Cowen, new chair of the celebrated Thornton Screen Scoring program. 
---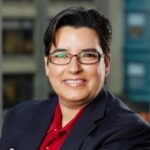 May 2, 2022
Jeanine Cowen is an active media composer and educator. She has previously served as a professor in the game and interactive media scoring area at Berklee College of Music. She is an active freelance composer, music producer and sound designer focusing primarily on the intersection of audio and visual medias, with particular interest in the… Continue reading Jeanine Cowen
---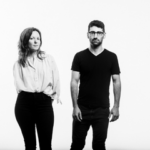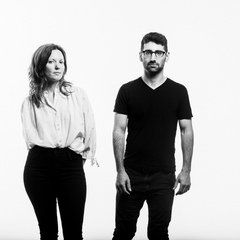 April 15, 2022
USC Thornton Screen Scoring alumni and composing duo Alexis Marsh and Samuel Jones (both GC '10) premiered their score for The Unknown Country on March 13 at SXSW. The film was directed by Morrissa Maltz, a common collaborator of the duo. BMI interviewed Marsh and Jones about their experience with this movie, as well as… Continue reading Alexis Marsh and Samuel Jones premiere "The Unknown Country" at SXSW
---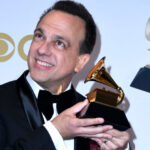 April 4, 2022
Faculty member Vince Mendoza and alums Grant Gershon, Robert Istad, and Carlos Rafael Rivera are among those who won awards.
---
March 16, 2022
In recognition of Women's History Month, USC Thornton honors the talents, accomplishments and experiences of its female students, alumni, faculty and staff.
---